« Food Thread: A True Smorgasbord
|
Main
|
Sunday Overnight Open Thread (10/1/23) »
October 01, 2023
Gun Thread: October 1st Edition!
Howdy, Y'all! Welcome to the wondrously fabulous Gun Thread! As always, I want to thank all of our regulars for being here week in and week out, and also offer a bigly Gun Thread welcome to any newcomers who may be joining us tonight. Howdy and thank you for stopping by! I hope you find our wacky conversation on the subject of guns 'n shooting both enjoyable and informative. You are always welcome to lurk in the shadows of shame, but I'd like to invite you to jump into the conversation, say howdy, and tell us what kind of shooting you like to do!
Holy Shitballs! How in the ever-loving Hell did it get to be October?! You know what happens in October? Huh? Do you know? Well here's a hint; it starts with "T" and ends with "E" - guesses anyone? The Texas MoMe! The Texas MoMe happens in October! Oh Sweet Heavenly Jumpin' Jesus, it's almost Texas MoMe time!
With that, step into the dojo and let's get to the gun stuff below, shall we?
******
Guns, Ammo and Texas
What's a Texas MoMe without Guns and Shooting? Well all by itself it's a fantastic time for visiting with online pals and enjoying exceptional food, drink and the nearly endless hospitality of our hosts
Ben Had
,
Cow Horse Queen
and
RancherBob
. There are simply too many helper-monkeys to count. Anyway, guns and shooting are a big part of the fun too so what if you're traveling to Texas and want to bring your favorite shooting iron?
Traveling with a firearm is surprisingly simple and I have done quite a lot of it, both by car and commercial air, without any problemos. Let's look at some helpful videos, some of which are lengthy, so if you're interested you may want to bookmark and watch them later. If you forget, an internet search on traveling with firearms will turn up a lot more.
Traveling by Car

Traveling by Air

and...

The process with airlines may seem complicated, but it's really not that bad. Believe me, if I can do it, then you can do it. In a nutshell, firearms must be unloaded, locked in a case, and declared to airline personnel and TSA. The airline people may want to see the firearm and they may not. Once checked in for your flight they will typically escort you and the luggage to a TSA checkpoint and who may inspect the case and ask you to open it as well. It usually takes less than a minute, you lock it back up, and the airline baggage people take it from there. If it's a handgun, it can go inside your checked baggage. Unless you have really l o n g luggage, rifles go as a separate item of checked baggage. The next time you see it will (hopefully) be at the baggage claim office at your destination city.
A couple of tips; in addition to locks I always put several zip-ties on my case (after the TSA inspection) so I can tell immediately at my destination if it's been opened, while the airline baggage person is still present. Also, if you make an unscheduled stop enroute, you need to know the laws in that jurisdiction before accepting custody of the bag containing the firearm. An excellent tool for this is the CCW - Concealed Carry 50 State app by Workman Consulting LLC. It's a slick app full of great information and inexpensive at $2.
There are fewer hoops to jump through with car travel, but it's where something like the CCW app can really save you from trouble. None of this is in any way intended to represent legal advice, and should you really be trusting a guy calling himself Weasel on the internet in the first place, but you will generally be OK if you lock the unloaded weapon in a case and keep it inaccessible (e.g., in the trunk). Note I didn't say you will absolutely be 100% fine and dandy-poo. YOU need to know the rules. YOU need to take the time to research the laws in the places you will be traveling through and obey them. They are not complicated, but they are serious, and the cops usually don't have a sense of humor about these things.
Now let's talk a little about bringing ammunition to the TXMoMe. The options are buy it at home and ship it in your airline checked baggage, or just buy it once you get to Texas.
Let's begin with the easiest, first. Texas is awash in shooting and outdoor stores, and you really shouldn't have any trouble using this option. There are a lot of sporting goods stores on the south side of Dallas and in the towns all the way down I-45 to Corsicana. A quick internet search should return several options, and you might want to identify a couple before you leave home. Next, there is a store in Corsicana, Brinson PowerSports, that has a generally reliable stock of major calibers, although ammo is not listed on their website. I'd suggest calling first and asking if they have what you're looking for. The physical address and phone number is:
Brinson PowerSports
1931 Martin Luther King Blvd.
Corsicana, TX 75110
903-229-4330
Honestly, sourcing ammo locally seems like the most logical choice to me, but for those of you with special needs, it's pretty easy to fly with ammunition in your checked baggage. Here I am speaking in very general terms and it is incumbent upon YOU to check in advance with your airline, confirm the requirements, and comply with them.
Southwest Airlines is a popular option into the Dallas area, and I have found them to be gun friendly as far as these things go. Here is what I found on the Southwest Airlines Special Baggage webpage:
Packing Ammunition Small arms ammunition for personal use (provided it is properly packed) is permissible in checked baggage only.

The ammunition may be placed in the same container as the firearm and must be securely packed in cardboard (fiber), wood, or metal boxes, or other packaging specifically designed to carry small amounts of ammunition.

Ammunition Limits
When checking ammunition, Customers are limited to 11 pounds (ammunition plus container) per person. Gunpowder (black powder) and primers or percussion caps are not allowed in checked or carryon baggage.

Loose ammunition or loose loaded magazines and/or clips are not allowed. Paintballs must be packaged in a leak-proof container and will be subject to limited release.
So my read is that ammunition in its original cardboard container is all you need, and it does not have to be locked inside another container inside your bag as required for a firearm, and you are allowed up to 11 pounds carried in this fashion. Although the instructions are silent on declaring the ammunition to airline personnel, again as you must do when transporting a firearm, I think it's probably a good idea to do so. You may or may not be allowed to check your baggage curbside when traveling with ammunition, so be prepared for a little extra time at the counter. Again, this is my interpretation and as we all know I am mostly full of shit, so check for yourselves.
Every airline has a section like this on their website, usually found in the baggage section, and you may have to dig around a little to find it. I also recommend printing your specific airline's policy and bringing it with you on the trip, just in case you need to help the ticket agent understand how to do their job. I will say in all the years of flying all over the country to matches, I have never once had any problem with airline personnel and their rules and have always found them well informed and helpful.
******
Guns of the Horde
Our pal
Tom
shares a nice
Marlin Glenfield M60 (Wiki)
!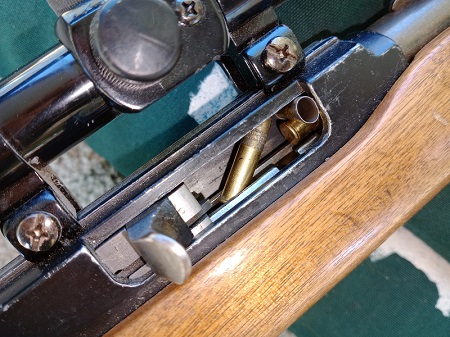 Helped a friend with one of these last weekend. She got it from her late mother-in-law and it had not been fired in years. It's a nice little rifle, but it jammed constantly. I did a little research and some suggested that the action was so complicated that disassembly for cleaning was not recommended! Well, I took it apart anyhow, and found this.

Ordered a new recoil spring and reassembled. It was tricky getting the new spring in, and I can imagine that I too might have kinked the spring if the previously damaged one hadn't made me aware of the danger. Back to the range and sent a full magazine downrange and it functioned flawlessly.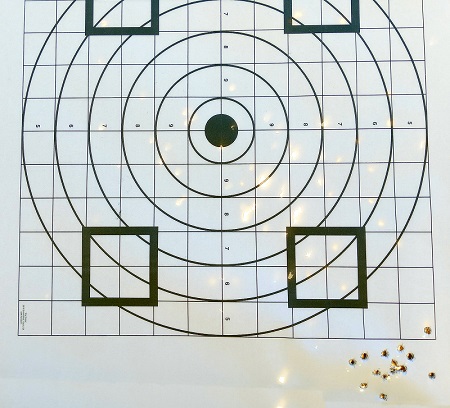 Nice work, Tom! Appreciate it!
How about all y'all? Do you perform repairs and small part replacements on your own firearms?
******
3am Knock on the Door?
This is well worth your time to watch.
******
Carlos Hathcock
******
US Rifle M14
******
A4 Joyride
?
******
What's New in Particle Physics?
******
Texas MoMe Madness!
I'd like to remind everyone of the upcoming MoMe in Texas on October 20-21. If you're in either the northern or southern hemisphere of the planet of the earth, contact Ben Had for details. The dates and email links for MoMes are always helpfully included on the main page, left sidebar, so you really have no excuse!
There is an entire shooting program for both handguns and rifles over two days, world class food and drink, and the even world classier company of your fellow Morons! More on the Friday/Saturday schedule to come, so stay tuned.
Seriously, people. I have said this probably a hundred times now. These gatherings are a really good time, and I know of no one who regrets having attended one. No kidding. Would your ol' pal Weasel lie to you? MoMe veterans will attest to the funness. Don't be a dork, do yourself a favor and get your ass to Texas! If you're a TXMoMe veteran, please encourage the scairdy-cats to join in the fun!
TXMoMe Shooting Festivities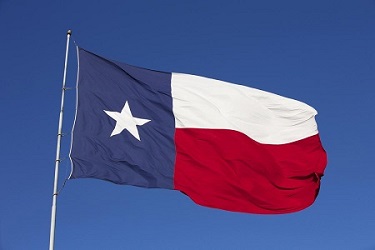 This seems like a good time to talk a little bit about the upcoming shooting program at the TXMoMe, or the Conservative's Burning Man, as it's popularly known. What started years ago as an informal plinking session lasting a couple of hours has matured into a full program of shooting activities over two days. I have to thank Ben Had, Cow Horse Queen and RancherBob for allowing the shooting to comprise such a significant portion of the TXMoMe.
For a while I have been conducting a Rifle Clinic on Friday morning followed by range time Friday afternoon and then again well into Saturday. We have also been steadily refining the handgun portion of the program to now include an IDPA-esque move-and-shoot pistol course designed and run by Nurse R. There is also the usual static pistol range for those who prefer that style of shooting and a separate setup for gun-curious beginners desiring one-on-one supervision and instruction. Lastly and by popular demand, we're hoping to add a gun cleaning and maintenance clinic both days which will run concurrently with the live-fire programs.
Anyhoo, here's a very rough outline of the schedule of events. Times are tentative and subject to modification/change. I'll move this down to the TXMoMe section below in the coming weeks and update as necessary.
Friday, 10/20
Rifle Program
8am - 10am: Rifle Clinic (carport)
10am - 11am: Combined Range and Safety Briefing -
Mandatory for Friday Arrivals!
(carport)
11:30am - 1pm: Rifle Clinic, Intro to Wind Estimation (rifle range)
1pm - 4pm: Live fire (rifle range - targets to 1,000 yds)
Handgun Program
10am - 11am: Combined Range and Safety Briefing - Mandatory for Friday Arrivals! (carport)
11:00am - 12:30pm: Handgun Clinic (carport)
1pm - 2:30pm: Static live fire (pistol range)
1pm - 3pm: A clean gun is a happy gun (carport)
2:30 - 4pm: Briefing and Move & Shoot live fire (pistol range)
Saturday, 10/21
Rifle Program
9am - 10am: Combined Range and Safety Briefing -
Mandatory for Saturday arrivals!
(carport)
9am - 1pm: Live fire (rifle range)
Handgun Program
9am - 10am: Range and Safety Briefing - Mandatory for Saturday arrivals! (carport)
10am - Noon: A clean gun is a happy gun (carport)
9am - 1pm: Live fire (pistol range)
Again, these times are approximate and may change as weather conditions and participation warrant.
You will note there are combined rifle and handgun range safety briefings both days and attendance at one is mandatory. We take your safety seriously and ask everyone who plans to shoot to please also plan on attending this important briefing. All shooters are asked to check in with an RSO (sporting an Orange Cap of Dorkiness for easy identification) upon your arrival at either of the ranges who will answer questions and direct you to an open firing position. The RSOs wield unspeakable power so it is in your best interest to be nice to them.
If you are a novice shooter, or even have never been to the range before and think guns are icky, you are welcome to shoot! Just see an RSO and they will set you up with an experienced shooter to help you. If you miss the mandatory range safety briefing which is mandatory and must be attended, all is not lost. See an RSO to plead your case, be harangued and chastised, and then spend some punishment time on the Disciplinary Range of Shame. In the interests of time, please make it to the scheduled range briefings. Thanks.
Finally, please plan on stopping somewhere along your way to Texas and picking up some ammunition if you plan to shoot and aren't bringing your own weapons. Everyone is very generous with sharing, but please don't rely on the generosity of others to provide everything for you. You can really help out by grabbing a box of 9mm or 5.56mm or whatever you want to shoot. I will bring one of my practice rifles and if you would like to engage our new 1,000 yd target, pick up a box of 175gr. Federal Gold Medal Match in .308 Winchester ammunition.
Call for Volunteers
Help! As I mentioned above, the shooting program in Texas continues to grow, and we wouldn't be able to do it without a lot of help. If you're interested in lending a hand in some capacity, please drop me a note at gunthread at protonmail dot com indicating your date and time of arrival, and we'll be in touch. Thank You!
RSOs from prior years: Expect an email from me soon.
If you are attending the TXMoMe this year, and all the cool kids are, please keep an eye on this section for important information and updates in the coming weeks! I also want to reiterate the TXMoMe is not a gun thing with some socializing attached, but rather is a social thing with some shooting attached. If you aren't a shooter, I guarantee you will not feel out of place and will have a great time. No fooling!
Are all y'all getting excited? Weasel are!!
******
Musical Interlude
Here is Lynyrd Skynyrd and
Sweet Home Alabama
live at the Oakland Coliseum in 1977.
******
Gun Basics 101
New video from the She Equips Herself gal! This week's video is on gun classes.
******
Cigar of the Week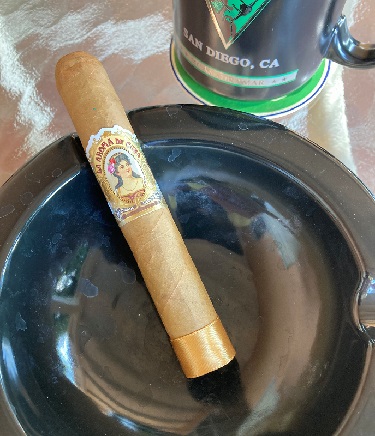 This week our pal rhomboid scores again with this excellent review of the La Aroma Connecticut
La Aroma de Cuba is a line of Ashton cigars, an outfit known for its higher-end offerings, made in collaboration with "Don" Pepin Garcia (the "father" in My Father cigars, made by him and his son). The line is known for its fuller-bodied cigars. I reviewed one, their Edicion Especial, in this space a ways back (it's very nice, and more medium than full). A few months ago, they released their first "mild", Connecticut wrapper cigar.

Like all sticks from this line, construction is impeccable, which results in a very nice appearance. The combustion matches the looks - the burn line requires little attention. Overall, a mild experience, but definitely one with flavor. I think I picked up cedar, and nuts. For those who prefer bolder stuff, this is a Connecticut (along with Joya de Nicaragua's Antano CT) they will probably find worth a try. The La Aroma de Cuba Connecticut is new enough that many online sources still don't have it, but the robustos I tried (picked up at my local) can be had at some sites for around $6.50 and up.
Excellent, rhomboid! Thank you!
******
Here are some different online cigar vendors. You will find they not only carry different brands and different lines from those brands, but also varying selections of vitolas (sizes/shapes) of given lines. It's good to have options, especially if you're looking for a specific cigar.
Cigarsinternational.com
Cigarpage.com
Famous-smoke.com
Cigarsdaily.com
Neptunecigar.com
Smallbatchcigar.com
Bobalu Cigar Company
Cigarbid.com
A note about sources. The brick & mortar/online divide exists with cigars, as with guns, and most consumer products, with respect to price. As with guns - since both are "persecuted industries", basically - I make a conscious effort to source at least some of my cigars from my local store(s). It's a small thing, but the brick & mortar segment for both guns and tobacco are precious, and worth supporting where you can. And if you're lucky enough to have a good cigar store/lounge available, they're often a good social event with many dangerous people of the sort who own scary gunz, or read smart military blogs like this one. -rhomboid
Anyone have others to include? Perhaps a small local roller who makes a cigar you like? Send me your recommendation and a link to the site!
******
Ammo Link-O-Rama
I'm really very seriously not kidding around anymore. Buy Ammo
AmmoSeek - online ammo search tool
GunBot - online ammo search tool
SG Ammo
Palmetto State Armory
Georgia Arms
AmmoMan
Target Sports USA
Bud's Gun Shop
American Elite Ammo NEW!
***Mail Bag***
This week's mailbag entry is from our pal WTM. Great one!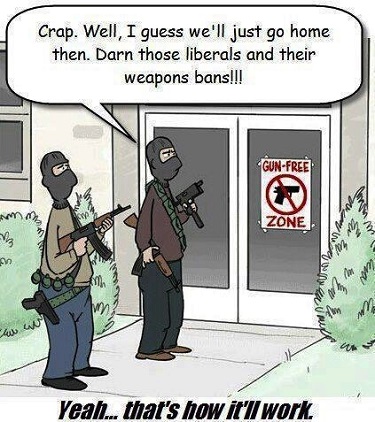 ******
Please note the new and improved protonmail account gunthread at protonmail dot com. An informal Gun Thread archive can be found HERE. Future expansion plans are in the works for the site Weasel Gun Thread. If you have a question you would like to ask Gun Thread Staff offline, just send us a note and we'll do our best to answer. If you care to share the story of your favorite firearm, send a picture with your nic and tell us what you sadly lost in the tragic canoe accident. If you would like to remain completely anonymous, just say so. Lurkers are always welcome!
That's it for this week - have you been to the range?


posted by Weasel at
07:00 PM
|
Access Comments