« Food Thread: Vegetables...And Please Don't Take My Man Card!
|
Main
|
Sunday Overnight Open Thread (9/17/23) »
September 17, 2023
Gun Thread: Fifth Anniversary Edition!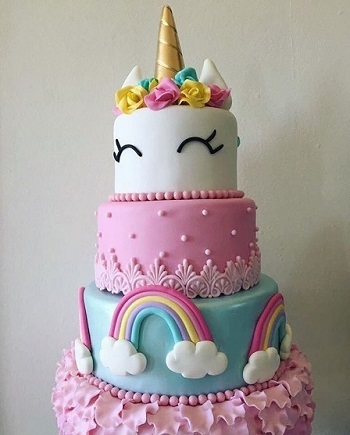 Howdy, Y'all! Welcome to the wondrously fabulous Gun Thread! As always, I want to thank all of our regulars for being here week in and week out, and also offer a bigly Gun Thread welcome to any newcomers who may be joining us tonight. Howdy and thank you for stopping by! I hope you find our wacky conversation on the subject of guns 'n shooting both enjoyable and informative. You are always welcome to lurk in the shadows of shame, but I'd like to invite you to jump into the conversation, say howdy, and tell us what kind of shooting you like to do!
Holy Jumping Atomic Shitballs! FIVE YEARS! How in the ever-loving hell has it been five years, or two-hundred sixty weeks that we've been doing this? Ho-Le-krap!
With that, step into the dojo and let's get to the gun stuff below, shall we?
******
In Gun Thread, Weasel Thanks YOU
Guys and Gals, I say this every week, but
thank you
. Little did I know five years ago when I agreed to fill in for a few weeks that
five fricking years later
the weekly Gun Thread would still be a thing. I cannot thank you enough! I'm sure I've told this story before, but when I started, I wanted to offer a welcoming and friendly "tone" where shooters of all experience levels, and
particularly
new and beginning shooters, would find a place to hang out and have a few laughs and maybe learn something in the process. No joke - the sweet spot I was looking for was something between the Pet Thread and the Gardening Thread. I'm not sure I always manage to achieve such lofty goals, but it's definitely not for a lack of trying.
I credit the success of our little weekly confab entirely to you, the faithful regulars and participants. I know we have a lot of regular lurkers out there because I hear from many of them by email, and if I had one wish it'd be for them to speak up and make their voices heard in the comments. As I said, I try to make this a friendly and welcoming place because I remember all too vividly beginning to learn about guns and shooting and thinking my questions were obviously retarded and that I didn't have anything to add to any of the online conversations. That is why my main rule here is for everyone to treat each other with a big dose of friendly respect. There are stupid questions, but you will never find them here.
As hard as it is to believe, there is all sorts of bullshit on the internet especially in gun related forums but there is a lot of good information too. The problem becomes separating the good from the bad which can at times be overwhelming if not downright impossible without being made to feel like an idiot in the process. That's why I don't tolerate fighting in the War Room and also why I'm not a fan of current events discussions in the thread, but rather prefer to see the focus remain on guns 'n shooting. We are simply inundated daily with highly charged and polarizing information and frankly a teeensy-weeeensy bit of that is about all I can stand. I'm just old and cranky and set in my ways and for the most part don't really give a shit what the rest of the world is doing or thinking. But I digress.
Back to the topic at hand. Writing the thread each week can sometimes be a pain in the ass, but all of that is forgotten when I hit the GO! button Sundays at 7pm and watch all of my online pals start trickling in and saying howdy. I really do appreciate each and every one of you and the fact you choose to spend some of your time here. It means a lot to me, and I hope to meet as many of you as possible in Texas soon!
Happy Anniversary!
******
Guns of the Horde
Well we've already had one
Holy Jumping Atomic Shitballs
in this edition of the Gun Thread, but I daresay this muy excellento contribution from our pal
Ed L
deserves another!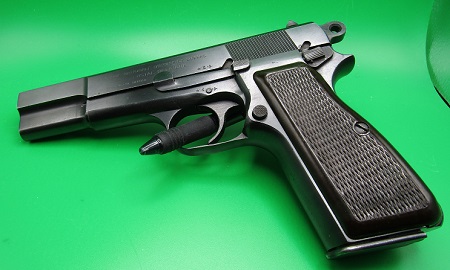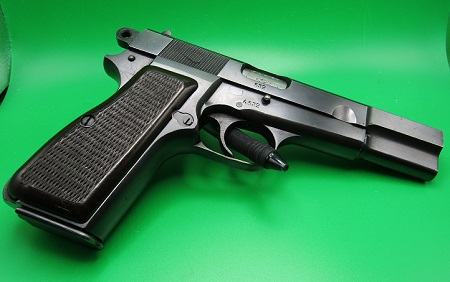 Source: FN Browning Pistols: Sidearms That Shaped History, by Tony Vanderlinden, 3rd Edition, 2022.

It's fairly well known that the Germans produced the FN Hi-Power pistol in the hundreds of thousands to arm German forces in WWII. It's not so well known that FN continued production of pistols, including the High Power, after US forces liberated Liege and the FN factory. This pistol is one of those produced after the liberation.

When the US 3rd Armored Division rolled into Liege in hot pursuit of retreating German forces on September 7, 1944, FN directors expected that FN would produce more pistols to support the Allied war effort. The US Army had other ideas. Instead, the US Army awarded FN contracts to build "duck bill" track extenders for M4 Sherman tanks to reduce the Sherman's tendency to bog down in mud and snow due to its narrow tracks. FN also got an Army contract to produce several thousand five-gallon jerry cans for US Army vehicles.

But FN didn't stop making pistols during this time. Using parts left behind by the Germans, FN began assembling new pistols, with the first ones entering the finished products warehouse on September 12, 1944. GIs came to FN by the hundreds, purchasing practically everything delivered the warehouse, mostly pistols. The GIs, and their money, brought hope to a grim situation. Ninety percent of the FN workforce were liberated slave laborers who had nowhere else to go. There was no electricity or heat, and the windows were soon shattered by V-1 hits on the FN factory, including three on Christmas Day, 1944. Workers slept in or near their workplaces in the factory. These were the conditions under which this "Post-Liberation" FN High Power was built.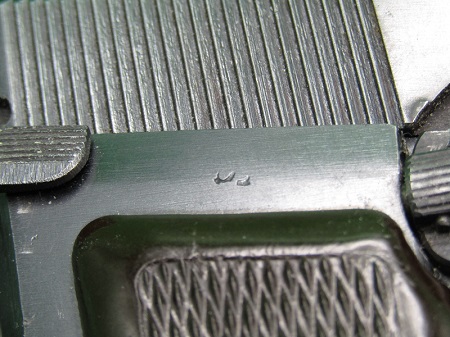 This example of a "Post-Liberation" FN High Power features a better-quality finish than those delivered to the Germans in the last days prior to liberation. The frame is a leftover part abandoned by the Germans, evidenced by the German made "S" (denoting a "pass" on a visual QC check) on the left side of the frame partly removed by polishing. There are rough machining marks clearly visible on the small parts such as the slide stop and trigger.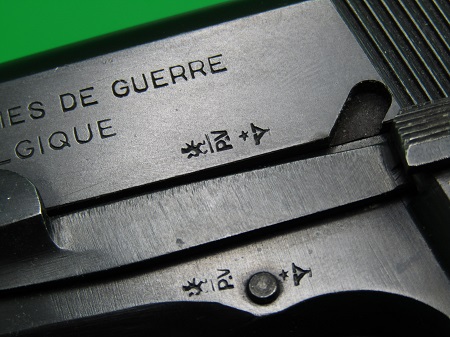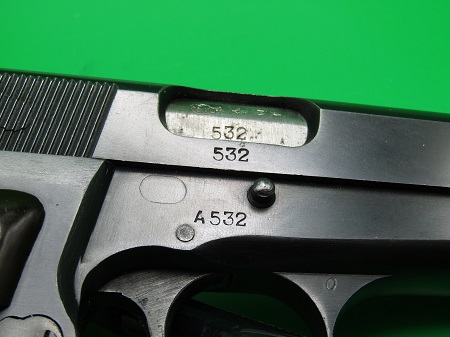 As best it could, FN tried to restore a semblance of its pre-war QC/QA inspection and acceptance processes. The marking above the "P.V." is meant to show a rampant lion, the Belgian state symbol. The "P.V." stands for "Poudre Vive," meaning that the pistol (frame, slide, and barrel) passed test firing using smokeless powder cartridges. The "Y" is a code for inspector Leon Chesnoy. As one of the first inspectors to return to his job, his "Y" code appears on the majority of post-liberation FN pistols produced in 1944. The proof marks and inspector acceptance stamp, along with the final Liege proof also appear on the barrel in the ejection port.

The prefix "A" (for "Allemand," German in French) was added to the serial number to denote pistols that used parts made under German occupation. FN deemed these parts substandard and acted to move these parts out of inventory as quickly as possible. It's known that pistol A466 was purchased on December 4, 1944. Therefore, this pistol, A532, would have been made slightly later in December 1944 or early January 1945 - just in time for the Battle of the Bulge. By spring 1945, FN began to supplement, then replace, German occupation parts with parts hidden away from the Germans, ending the "A" prefix pistol run. However, FN would not produce its own parts again for new High Powers until 1946.
Double Holy Jumping Atomic Shitballs, Ed L! Thank you! This, guys and gals, is how it is done!
******
Charter Arms Bulldog
Last week we took a peek at the Charter Arms Pitbull, so how about this week we take a look at the Charter Arms Bulldog! Here's our pal hickok45 with a quick look video.
******
M1A Maintenance
We've been talking about the M1 and M1A a lot lately, so how about couple of a maintenance videos? The first guy mentions a couple of types of gun grease he likes, and I will add a third:
Lubriplate 130A Grease
. Amazon has it also for a few dollars more.
and...
******
Size Matters
!
Your gun is puny and laughable.
Twofer!
******
Night Skies
One of my favorite things to do at the farm is to watch the nite sky looking for UFOs and satellites and meteors. There is a new visitor wizzing around up there, Comet Nishimura, which was discovered by an amateur astronomer who in a galactic coincidence, is also named Nishimura! What are the chances of
that?
******
Manufacturing Madness
It has always been my secret dream to work in a pencil factory. Although I am more of an Eberhard Faber sort of guy, here's a look at how Faber-Castell does things. Just look at that Needlemeyer 5000 groove mill in action!
******
Texas MoMe Madness!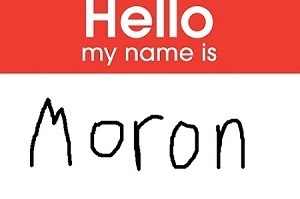 I'd like to remind everyone of the upcoming MoMe in Texas on October 20-21. If you're in either the northern or southern hemisphere of the planet of the earth, contact Ben Had for details. The dates and email links for MoMes are always helpfully included on the main page, left sidebar, so you really have no excuse!
There is an entire shooting program for both handguns and rifles over two days, world class food and drink, and the even world classier company of your fellow Morons! More on the Friday/Saturday schedule to come, so stay tuned.
Seriously, people. I have said this probably a hundred times now. These gatherings are a really good time, and I know of no one who regrets having attended one. No kidding. Would your ol' pal Weasel lie to you? MoMe veterans will attest to the funness. Don't be a dork, do yourself a favor and get your ass to Texas! If you're a TXMoMe veteran, please encourage the scairdy-cats to join in the fun!
TXMoMe Shooting Festivities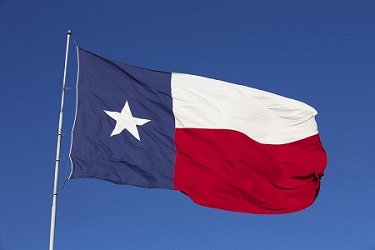 This seems like a good time to talk a little bit about the upcoming shooting program at the TXMoMe, or the Conservative's Burning Man, as it's popularly known. What started years ago as an informal plinking session lasting a couple of hours has matured into a full program of shooting activities over two days. I have to thank Ben Had, Cow Horse Queen and RancherBob for allowing the shooting to comprise such a significant portion of the TXMoMe.
For a while I have been conducting a Rifle Clinic on Friday morning followed by range time Friday afternoon and then again well into Saturday. We have also been steadily refining the handgun portion of the program to now include an IDPA-esque move-and-shoot pistol course designed and run by Nurse R. There is also the usual static pistol range for those who prefer that style of shooting and a separate setup for gun-curious beginners desiring one-on-one supervision and instruction. Lastly and by popular demand, we're hoping to add a gun cleaning and maintenance clinic both days which will run concurrently with the live-fire programs.
Anyhoo, here's a very rough outline of the schedule of events. Times are tentative and subject to modification/change. I'll move this down to the TXMoMe section below in the coming weeks and update as necessary.
Friday, 10/20
Rifle Program
8am - 10am: Rifle Clinic (carport)
10am - 11am: Combined Range and Safety Briefing -
Mandatory for Friday Arrivals!
(carport)
11:30am - 1pm: Rifle Clinic, Intro to Wind Estimation (rifle range)
1pm - 4pm: Live fire (rifle range - targets to 1,000 yds)
Handgun Program
10am - 11am: Combined Range and Safety Briefing - Mandatory for Friday Arrivals! (carport)
11:00am - 12:30pm: Handgun Clinic (carport)
1pm - 2:30pm: Static live fire (pistol range)
1pm - 3pm: A clean gun is a happy gun (carport)
2:30 - 4pm: Briefing and Move & Shoot live fire (pistol range)
Saturday, 10/21
Rifle Program
9am - 10am: Combined Range and Safety Briefing -
Mandatory for Saturday arrivals!
(carport)
9am - 1pm: Live fire (rifle range)
Handgun Program
9am - 10am: Range and Safety Briefing - Mandatory for Saturday arrivals! (carport)
10am - Noon: A clean gun is a happy gun (carport)
9am - 1pm: Live fire (pistol range)
Again, these times are approximate and may change as weather conditions and participation warrant.
You will note there are combined rifle and handgun range safety briefings both days and attendance at one is mandatory. We take your safety seriously and ask everyone who plans to shoot to please also plan on attending this important briefing. All shooters are asked to check in with an RSO (sporting an Orange Cap of Dorkiness for easy identification) upon your arrival at either of the ranges who will answer questions and direct you to an open firing position. The RSOs wield unspeakable power so it is in your best interest to be nice to them.
If you are a novice shooter, or even have never been to the range before and think guns are icky, you are welcome to shoot! Just see an RSO and they will set you up with an experienced shooter to help you. If you miss the mandatory range safety briefing which is mandatory and must be attended, all is not lost. See an RSO to plead your case, be harangued and chastised, and then spend some punishment time on the Disciplinary Range of Shame. In the interests of time, please make it to the scheduled range briefings. Thanks.
Finally, please plan on stopping somewhere along your way to Texas and picking up some ammunition if you plan to shoot and aren't bringing your own weapons. Everyone is very generous with sharing, but please don't rely on the generosity of others to provide everything for you. You can really help out by grabbing a box of 9mm or 5.56mm or whatever you want to shoot. I will bring one of my practice rifles and if you would like to engage our new 1,000 yd target, pick up a box of 175gr. Federal Gold Medal Match in .308 Winchester ammunition.
Call for Volunteers
Help! As I mentioned above, the shooting program in Texas continues to grow, and we wouldn't be able to do it without a lot of help. If you're interested in lending a hand in some capacity, please drop me a note at gunthread at protonmail dot com indicating your date and time of arrival, and we'll be in touch. Thank You!
RSOs from prior years: Expect an email from me soon.
If you are attending the TXMoMe this year, and all the cool kids are, please keep an eye on this section for important information and updates in the coming weeks! I also want to reiterate the TXMoMe is not a gun thing with some socializing attached, but rather is a social thing with some shooting attached. If you aren't a shooter, I guarantee you will not feel out of place and will have a great time. No fooling!
Are all y'all getting excited? Weasel are!!
******
Musical Interlude
Jethro Tull and Joe Bonamassa (and Joe Walsh?) -
Locomotive Breath
live
******
Gun Basics 101
No new video from the She Equips Herself gal, so let's find something from the archives. This week's video is on concealed carry considerations.
******
Cigar of the Week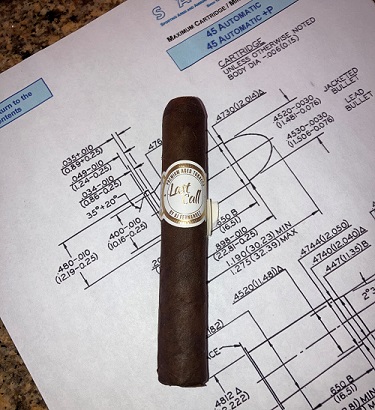 This week our pal rhomboid once again scores with this excellent review of the AJ Fernandez Last Call Maduro
AJ Fernandez is a current giant in the cigar blending field. The story behind one of his lines, "Last Call", is that the blends were originally made in small batches, for personal consumption and for guests visiting Fernandez's factories, farms, or residence. Last week I picked up the maduro version of Last Call (it also comes with a habano wrapper) at my local on a whim, and I'm glad I did. I burned the short corona size, called "Geniales" (all the vitolas have proprietary names), which is 4.5 X 48. The wrapper is Pennsylvania broadleaf, the filler and binder Nicaraguan.

With that combination, it shouldn't have been a surprise that I loved it. Rich and earthy flavors, not as distinctly chocolate (to me) as the Penn Standard line (reviewed here previously), but definitely an overall sweetness, maybe even hints of dried dark fruit in there. Smoke was thick and voluminous. Burn line was well behaved. Overall, a very enjoyable smoke. For me, a medium-bodied cigar. The line comes mostly in smaller sizes. The one I chose is available online for just over $4 each, and the largest size isn't much more. So an affordable and delicious choice for lovers of that mellow maduro profile.
All y'all, in my opinion our pal rhomboid could be reviewing cigars for Cigar Aficianado magazine, and we are very fortunate to have him doing these. Thank you, rhomboid!
******
Here are some different online cigar vendors. You will find they not only carry different brands and different lines from those brands, but also varying selections of vitolas (sizes/shapes) of given lines. It's good to have options, especially if you're looking for a specific cigar.
Cigarsinternational.com
Cigarpage.com
Famous-smoke.com
Cigarsdaily.com
Neptunecigar.com
Smallbatchcigar.com
Bobalu Cigar Company
Cigarbid.com
A note about sources. The brick & mortar/online divide exists with cigars, as with guns, and most consumer products, with respect to price. As with guns - since both are "persecuted industries", basically - I make a conscious effort to source at least some of my cigars from my local store(s). It's a small thing, but the brick & mortar segment for both guns and tobacco are precious, and worth supporting where you can. And if you're lucky enough to have a good cigar store/lounge available, they're often a good social event with many dangerous people of the sort who own scary gunz, or read smart military blogs like this one. -rhomboid
Anyone have others to include? Perhaps a small local roller who makes a cigar you like? Send me your recommendation and a link to the site!
******
Ammo Link-O-Rama
I'm really very seriously not kidding around anymore. Buy Ammo
AmmoSeek - online ammo search tool
GunBot - online ammo search tool
SG Ammo
Palmetto State Armory
Georgia Arms
AmmoMan
Target Sports USA
Bud's Gun Shop
American Elite Ammo NEW!
***Mail Bag***
This week's mailbag entry is from our pal WTM. Great find!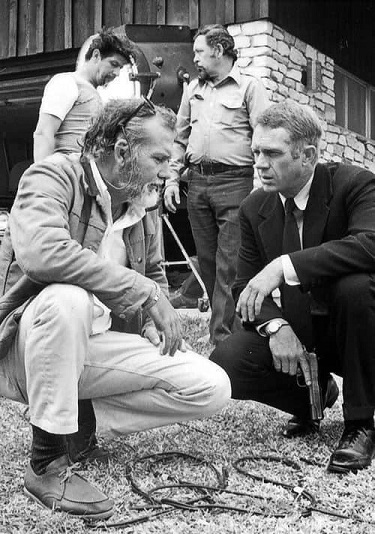 Steve McQueen with Director Sam Peckinpah on set of "The Getaway"
Notice gun control. Finger off trigger even though it's a prop gun.
******
Please note the new and improved protonmail account gunthread at protonmail dot com. An informal Gun Thread archive can be found HERE. Future expansion plans are in the works for the site Weasel Gun Thread. If you have a question you would like to ask Gun Thread Staff offline, just send us a note and we'll do our best to answer. If you care to share the story of your favorite firearm, send a picture with your nic and tell us what you sadly lost in the tragic canoe accident. If you would like to remain completely anonymous, just say so. Lurkers are always welcome!
That's it for this week - have you been to the range?


posted by Weasel at
07:00 PM
|
Access Comments