« Gun Thread: Fifth Anniversary Edition!
|
Main
|
Daily Tech News 18 September 2023 »
September 17, 2023
Sunday Overnight Open Thread (9/17/23)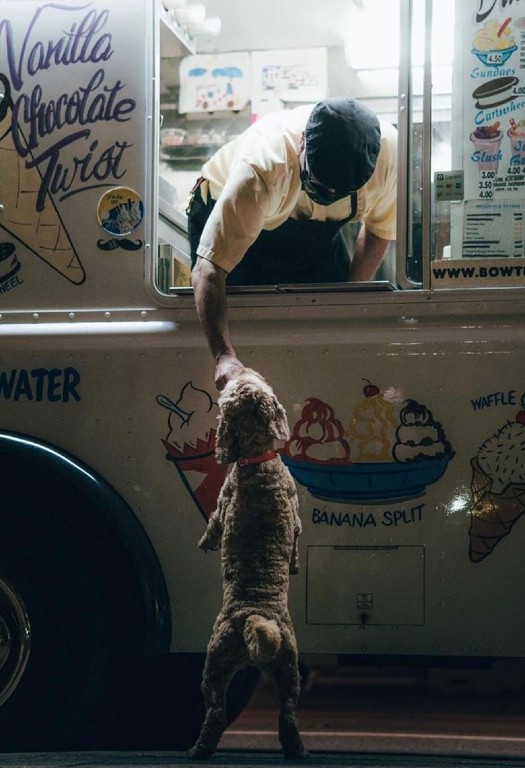 ***
The Quotes of The Day
Quote I

"But at the same time, we must recognise: if President Zelensky and the Ukrainians stop fighting, their country will no longer exist. If President Putin and Russia lay down their weapons, we will have peace." NATO chief Jens Stoltenberg
Quote II

"I look forward to welcoming the Illinois men and women in blue to the law-and-order state." Florida Gov. Ron DeSantis (R)
Quote III

"Just for public relations sake, maybe I should have gone and found one Black and one woman artist to include here that didn't measure up to that same historical standard, just to avert this kind of criticism." Rock 'N' Roll Hall of Fame Founder Jann Wenner.
***
The Comments of The Week
In no particular ranking, just insightful comments from The Horde.




***
I'm so naive . I'm so shocked!!! I sure as hell didn't see this happening. What about you?

Days after President Joe Biden bypassed the congress to approve a $6-billion ransom payment to Iran, the Mullah regime has taken another Western national hostage as part of its ongoing 'hostage diplomacy,' media reports say.

On Saturday, Iran's Islamic Guard (IRGC) disclosed that it has taken yet another Westerner in its custody, less than a week after Biden White House agreed to pay $6 billion for the release of 5 U.S. hostages. The media reports did not specify if the captive is a U.S. or a European national.

When you reward evil, you reap evil.
***

Happy Birthday US Consitution.

On September 17, 1787, members of the Constitutional Convention signed the final draft of the Constitution. Two days earlier, when a final vote was called, Edmund Randolph called for another convention to carefully review the Constitution as it stood. This motion, supported by George Mason and Elbridge Gerry, was voted down and the Constitution was adopted.
***

Investigative journalism at its finest.

Irish TV station Virgin Media News broadcasted a news segment on Wednesday about a "mysterious crater" at a local beach north of Dublin, which it said could be evidence of a meteorite violently impacting with the sand in a "once-in-a-lifetime cosmic event."

The smoking gun: a mysteriously charred rock in the middle of the almost perfectly circular hole.
Jerry Rivers and Al Capone's vault it is not.
***
University students are learning math up close and personal.

The board of West Virginia University voted to make campus-wide cuts to academic programs and faculty positions after falling into a $45 million budget downswing. This comes after students urged the campus to "stop the cuts."

The Associated Press reported that the university is set to cut 28 of its majors, amounting to about 8% of the total majors offered.
***

Senator Stutterman from Pennsylvania has changed the senate chambers forever.

Senate will no longer enforce a dress code for senators
'I will continue to wear a suit,' Sen. Chuck Schumer, D.-New York, says of the change

***

I'm so happy that I carry a thermos and large travel mug.

BREAKING: Missouri Dept of Health investigating Starbucks barista with diaper fetish after he filmed himself dispensing whipped cream into his diaper
***
This past week, don't ask me what evening, there was discussion of Buc-ee's. Well Tim Hawkins has a song about this mega destination.
***
The term, "Foxy Bitch" takes on a new meaning.

The world's first confirmed dog-fox hybrid was found in the Brazilian wilderness.

In 2021, the animal, a female, was hit by a car and taken to a veterinary hospital for treatment.

The staff at the hospital were unable to determine whether the animal was a dog or a fox, as it had physical characteristics of both species.
***
The ONT Musical Interlude & Smoked Salmon Emporium
Born on this day: 17 Sep 1923
Hank Williams (born Hiram King Williams). The American singer-songwriter and musician is regarded as one of the most important country music artists of all time. Williams recorded 35 singles (five released posthumously) that would place in the Top 10 of the Billboard Country & Western Best Sellers chart, including 11 that ranked No.1. During his last years Williams's consumption of alcohol, morphine and painkillers severely compromised his professional life. Williams died aged 29 on January 1, 1953. via thisdayinmusic.com
&&&
On this day: 17 Sep 1967
The Doors were banned from The Ed Sullivan Show after Jim Morrison broke his agreement with the show's producers. Morrison said before the performance that he wouldn't sing the words, 'Girl, we couldn't get much higher,' from 'Light My Fire' but did anyway. The Doors also performed their new single 'People Are Strange.'. Via thisdayinmusic.com
***

I forgot to share this with you last week. Genius Award Winner.
Climate Protester Who Glued His Feet to the Floor Complains About Being Put in Psych Ward
***
Doggeh. Happy Ending. Tonight's Feel Good Story of The Day.

Dog Missing For 3 Weeks Found Safe At Atlanta Airport

A dog that had gone missing several weeks ago at Hartsfield-Jackson Atlanta International Airport has been successfully located and recovered.

This week, Maia was finally reunited with her owner.
***

Tonight's ONT has been brought to you by Self-Improvement Employment Advice.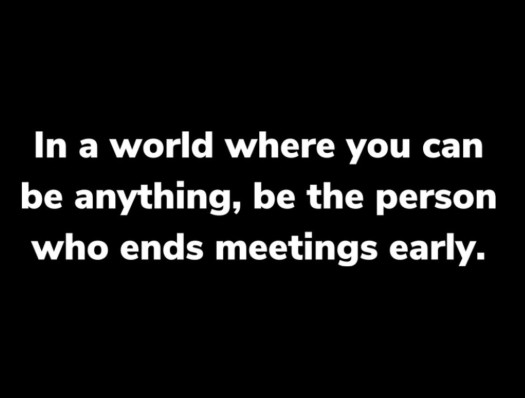 Notice: Posted with permission by the Ace Media Empire & AceCorp, LLC. The ONT is proudly produced in the USA in a facility that processes common sense, caffeine, gluten, peanut butter and some MSG.

posted by Misanthropic Humanitarian at
09:59 PM
|
Access Comments