« First World Problems...
|
Main
|
Gun Thread: After Mid-August and Before End of August Edition! »
August 20, 2023
Food Thread: More Cask Ale? Damned Straight!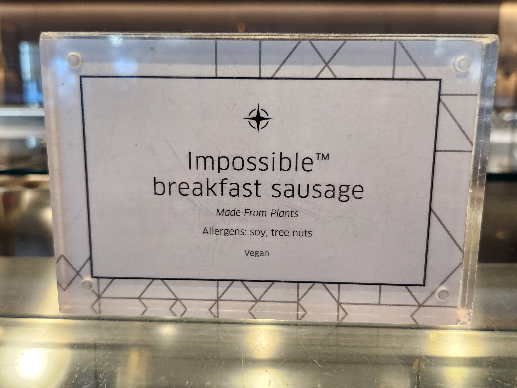 The time has finally come when your intrepid food and cooking guru finally puts his money where his mouth is and tries those horrid, soul-killing, culture-destroying, taste-obliterating, post-modern monstrosities that are fake meat.
"Made From Plants." That's the full description of this "food," which looked very much like some crap breakfast sausage that had been overcooked and was now rather dry and tough. "Made from plants?" So is steak and pork chops, and I don't crow about it! But right next door was turkey sausage, which is also an abomination unto the Lord, so what did I have to lose?
A lot! My soul for one. My rapidly diminishing faith in Mankind for another. And more importantly, there was actual real bacon within arm's reach!
Yeah...I chickened out. Maybe next time.
******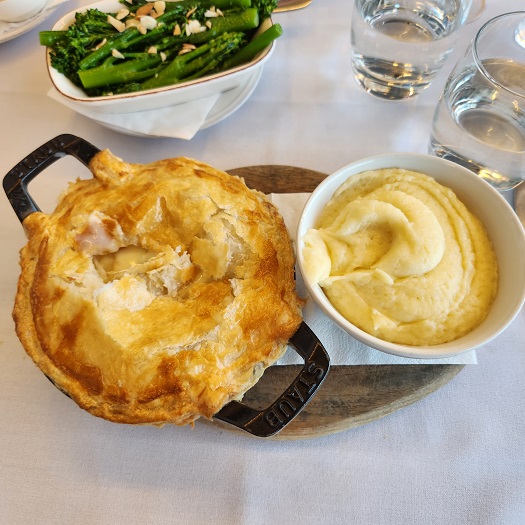 Fish Pie With Potato Mash & Broccolini
When in doubt, order the interesting stuff on the menu and one will rarely be disappointed. And I wasn't. It was exactly as described, and it was pretty good! And any food in close proximity to puff pastry is going to have a leg up on its competition.

******
Cornwall is the southwestern tip of England, sticking out into the Atlantic like a big f*ck you to the world, announcing that yes, we own you! Well, at least until Great Britain became Not-So-Great Britain.
But damn! They make some great beer!
I was in a pub for dinner, waiting patiently for the earnest but resoundingly dim junior bartender to take my drinks (see what I did there?) order. Dude....a pint and a glass of wine is not complicated! There were a couple of Brits next to me, also waiting, but I WAS THERE FIRST! Was I going to get into a tussle for a pint?
Nope. Bar etiquette in England is finely tuned...honed over hundreds of years, and it is a thing of beauty. We chatted amiably until I asked about which cask ale I should try. He heard my accent (or rather, lack of one) and suggested that I ask for a taste of one of the Cornish ales...because they do that in civilized beer drinking countries.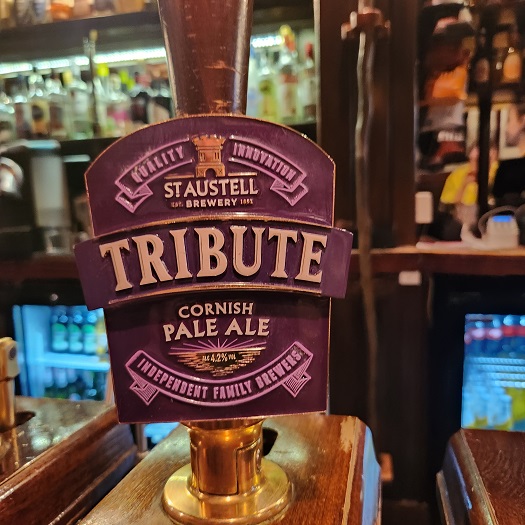 Creamy and flavorful with just the barest hint of bitterness from the hops. Deftly made, and a credit to the Corns!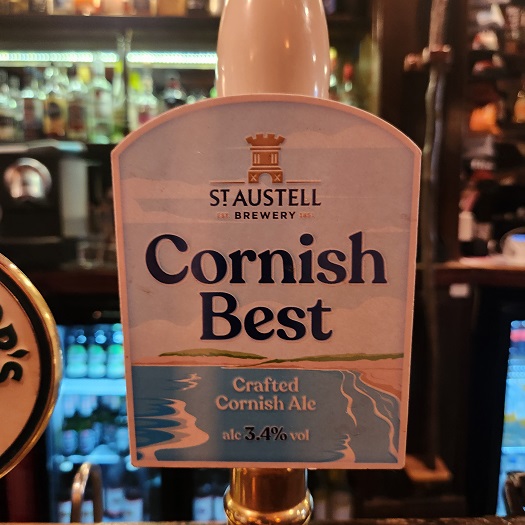 This one was just as good, and with even less alcohol. Yeah... I'm almost 29 and have very little interest in getting soused on high alcohol, high carbonation beer. I lost interest in belching the alphabet a long time ago!
And for a bonus; take a look at the first photo. In the background is Gandalf's staff from the movie "The Hobbit." Yup! Ian Mckellen is one of the owners of this pub. And yes, I have mentioned it before, but it is one of my favorite pubs in London, so you will have to suffer my senility!

******
I saw an appetizer on a menu a few nights ago that was described rather oddly:
LIQUORICE-GLAZED SHORT RIB CRUMPET
with bone marrow Hollandaise and pickled & crispy onion
Refer to my rule above if you are curious whether I ordered it.
I thought the licorice flavor was a bit too forward and the Hollandaise was a bit too subtle, but it was a worthwhile dish. And as weird as it sounds, I also understand the allure of fennel/anise/licorice with pork. That is very common with pork belly, which I think comes from Chinese cooking. It does work, although it is a bit strange.

******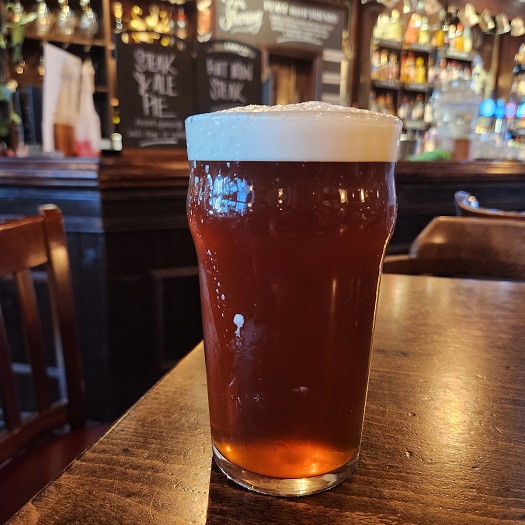 Oh stop! It looks delicious. Just admit it and move on! And yes, it is served cool (not warm), and that is just perfect. If you want a cold beer you can get one, it just won't be as good.

******
<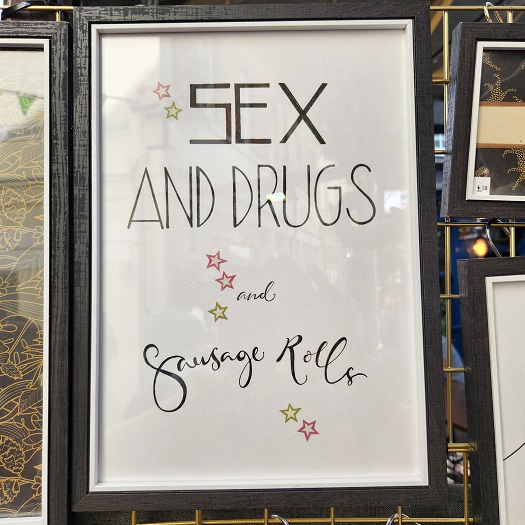 ******
The oyster imperative remains in effect, especially now that we are entering the summer months. Yup, I'm not afraid of oysters in the summer! (Except that my usual source was sold out, so I am an oysterless Dildo, and you know how bad that is!) And send pork rib roasts from the front end of the pig where all the good and fatty meat lives, carrots that don't taste like stalky chalk, garlic...lots of garlic! (but no basil!), well-marbled NY strip steaks and elk backstrap to:
cbd dot aoshq at gmail dot com
.
And don't think that the rest of you are off the hook with maple syrup and French Toast: I'm still watching you! And I am watching you perverts who shake Manhattans and keeping a list for the Burning Times.
And yes, I used to demand fancy bourbon, but let's face it, $1,200 for a bottle of bourbon is just stupid, insulting, and a ghastly affront to most people's palates and wallets. I think the sweet spot is $40-$60 for excellent and interesting bottles, and bumping that to $100 gets you an incremental improvement in quality, but nothing mind-blowing. More than that and I think you are paying for hype and rarity, which may look good in your liquor cabinet, but doesn't translate to more quality in the bottle.

posted by CBD at
04:00 PM
|
Access Comments