« The Music Thread: Sappy Crap From The 1970s!
|
Main
|
Daily Tech News 11 June 2023 »
June 10, 2023
Saturday Overnight Open Thread (6/10/23)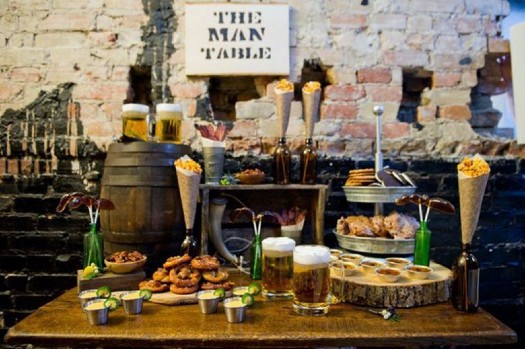 ***
The Saturday Night Joke

GOD: Frank, you know all about gardens and nature. What in the world is going on down there on the planet? What happened to the dandelions, violets, milkweeds and stuff I started eons ago? I had a perfect no-maintenance garden plan. Those plants grow in any type of soil, withstand drought and multiply with abandon. The nectar from the long-lasting blossoms attracts butterflies, honey bees and flocks of songbirds. I expected to see a vast garden of colours by now. But, all I see are these green rectangles.
ST. FRANCIS: It's the tribes that settled there, Lord. The Suburbanites. They started calling your flowers 'weeds' and went to great lengths to kill them and replace them with grass.
GOD: Grass? But, it's so boring. It's not colorful. It doesn't attract butterflies, birds and bees; only grubs and sod worms. It's sensitive to temperatures. Do these Suburbanites really want all that grass growing there?
ST. FRANCIS: Apparently so, Lord. They go to great pains to grow it and keep it green. They begin each spring by fertilizing grass and poisoning any other plant that crops up in the lawn.
GOD: The spring rains and warm weather probably make grass grow really fast. That must make the Suburbanites happy.
ST. FRANCIS: Apparently not, Lord. As soon as it grows a little, they cut it-sometimes twice a week.
GOD: They cut it? Do they then bale it like hay?
ST. FRANCIS: Not exactly, Lord. Most of them rake it up and put it in bags.
GOD: They bag it? Why? Is it a cash crop? Do they sell it?
ST. FRANCIS: No, Sir, just the opposite. They pay to throw it away.
GOD: Now, let me get this straight. They fertilize grass so it will grow. And, when it does grow, they cut it off and pay to throw it away?
ST. FRANCIS: Yes, Sir.
GOD: These Suburbanites must be relieved in the summer when we cut back on the rain and turn up the heat. That surely slows the growth and saves them a lot of work.
ST. FRANCIS: You aren't going to believe this, Lord. When the grass stops growing so fast, they drag out hoses and pay more money to water it, so they can continue to mow it and pay to get rid of it.
GOD: What nonsense. At least they kept some of the trees. That was a sheer stroke of genius, if I do say so myself. The trees grow leaves in the spring to provide beauty and shade in the summer. In the autumn, they fall to the ground and form a natural blanket to keep moisture in the soil and protect the trees and bushes. It's a natural cycle of life.
ST. FRANCIS: You better sit down, Lord. The Suburbanites have drawn a new circle. As soon as the leaves fall, they rake them into great piles and pay to have them hauled away.
GOD: No! What do they do to protect the shrub and tree roots in the winter and to keep the soil moist and loose?
ST. FRANCIS: After throwing away the leaves, they go out and buy something which they call mulch. They haul it home and spread it around in place of the leaves.
GOD: And where do they get this mulch?
ST. FRANCIS: They cut down trees and grind them up to make the mulch.
GOD: Enough! I don't want to think about this anymore. St. Catherine, you're in charge of the arts. What movie have you scheduled for us tonight?
ST. CATHERINE: 'Dumb and Dumber', Lord. It's a story about....
GOD: Never mind, I think I just heard the whole story from St. Francis.
***

How to have that adult talk with your significant other.

It's Okay to Watch Porn With Your Partner if You Both Agree to It

The initial conversation might feel awkward, but consent is vital when bringing porn into the bedroom
***

Saturday's are usually politics free and although the Hodge Twins videos are usually political. This short video isn't. The Hodge Twins crack me up.
***

I think it's somewhat funny. The Feds don't. Go figure.

A shirtless man is being hunted by authorities after going viral for scaring and chasing away bears at a national park.

The unidentified man was filmed harassing bears at Yellowstone National Park in two separate instances.

In one video, the man sits inside a vehicle with a Sam Smith song playing in the background and opens the door. Another person is heard telling him to 'leave the door open'.

This story reminds me of this prank which we have previously played here on The ONT. Nothing wrong with reruns.
***

I never knew cereal had extended family. One learns something new every an ONT is created.

Franken Berry's long-lost cousin, Carmella Creeper, joins Monster Cereals squad

For the first time in 35 years, General Mills has added a new monster to the Monster Cereals gang, their first lady one. Carmella Creeper joins Frute Brute, Count Chocula, Boo Berry, Franken Berry, and Yummy Mummy later this year.
No Ace, no word of the rebirth of Kaboom.
***
The ONT Musical Interlude & Off Grid Emporium
Pioneering Singer, Songwriter, and Pianist, Ray Charles Dies





On this day in music, June 10, 2004, singer, songwriter, and pianist Ray Charles died at the age of 73. One of the most influential artists of all time, Charles (also known as "The Genius") pioneered the sound of soul music with his blend of R&B, jazz, blues, and gospel. In the 50s and 60s, Charles broke several glass ceilings as a Black artist, as he found crossover success on the pop charts and fought successfully to gain artistic control over his recordings. A Kennedy Center Honoree and an inaugural inductee of the Rock and Roll Hall of Fame, Charles won 18 Grammys (including a Lifetime Achievement Award and five posthumous awards) and scored countless Top 40 hits, including his signature chart-topper, "Georgia on My Mind."
The Fabulous and I saw Ray in concert in the late 1980s. I'll never forget how he chewed out one of his horn players (I think it was a trombone player) for an infraction I hadn't noticed.
Speaking of top notch musicians laying down the law.
***

30+ charges. He would have won The Genius Award with only a third of those.

ALTOONA, Pa. (WTAJ) — Two kids were abandoned after a police chase in Altoona led to a crash and the dad running from the scene to avoid arrest.

Court documents show that Gino Saullo Jr., 31, is facing more than 30 charges, including multiple charges of child endangerment and recklessly endangering another person. The charges stem from a reported high-speed chase around 5 p.m. Monday, June 5.

According to the criminal complaint, Altoona police were driving on Plank Road when they saw a gold Ford Explorer — the driver was later identified as Saullo — pause at a red light before running it to turn onto Union Avenue, heading the direction of 6th Avenue.

Police activated their lights and siren but Saullo began to speed up, the complaint shows. After allegedly reaching speeds over 80 miles per hour and traveling down various side roads, the chase ended up back on Union Avenue. Police noted that Saullo ran the light at 6th Avenue and tried to run the red light at 7th Avenue. He was then hit by a Jeep in the intersection.
***

Tonight's ONT has been brought to you by A Very Special Toilet.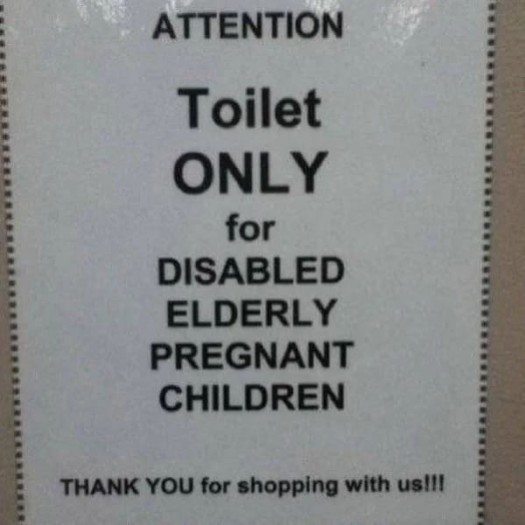 Notice: Posted with permission by the cafeteria occupants of the Ace Media Empire & AceCorp, LLC. Better than a food fight. Much gooder.


posted by Misanthropic Humanitarian at
10:00 PM
|
Access Comments