« It's Memorial Day Weekend. Stay on target.
|
Main
|
Ace of Spades Pet Thread, May 27 »
May 27, 2023
Gardening, Puttering and Adventure Thread, Memorial Day Weekend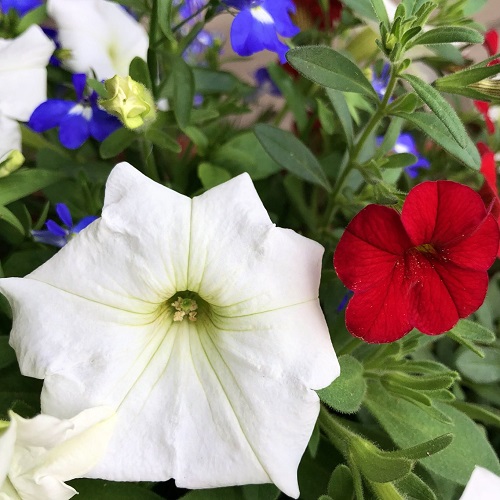 Hope your Memorial Day Weekend is starting out well. Anything happening in the garden? Got any outdoor activities planned? This takes us back to the time when Memorial Day was Decoration Day:
*
Are you doing any Decorating? Taking a kid with you?
*
Edible Gardening/Putting Things By
Great news from By-Tor:
The Los Angeles County Fair Culinary Arts Competition results are in.


Apple Butter- Best of Division, Best of Class


Sauerkraut- third place
Congratulations, By-Tor!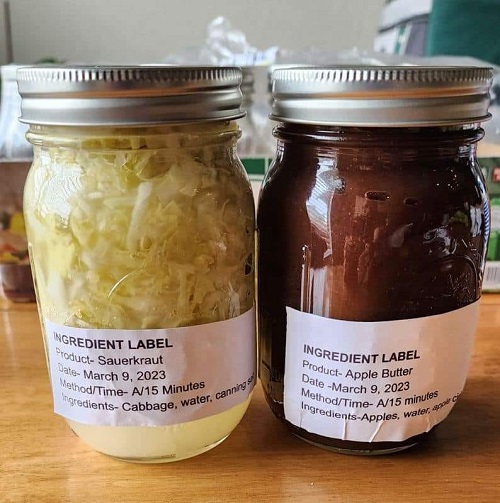 *
Hey K.T.,

Some friends in Massachusetts are helping their kids learn using grow boxes. The kids are 10 and under and very enthusiastic. They demanded more boxes this year. This first pic is the green beans.

Then carrots. And lettuce.

Not shown: Tomatoes, peppers and corn.

Mom makes the kids do the work, which is not hard. They are willing. And since both girls are becoming good cooks, they are very excited to serve their own produce to the family.

Gordon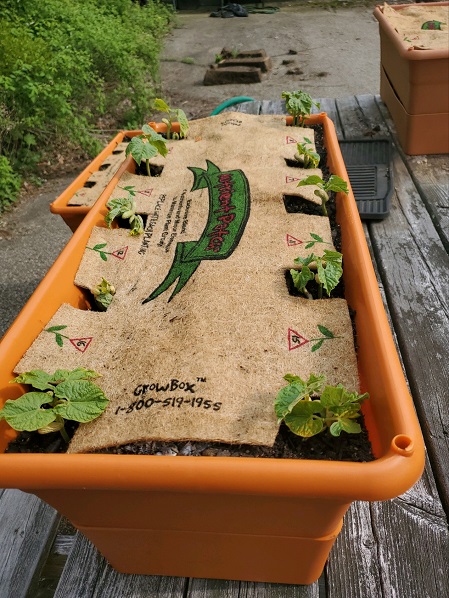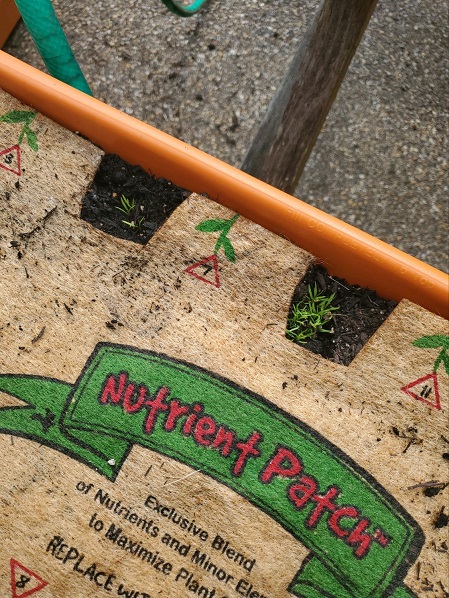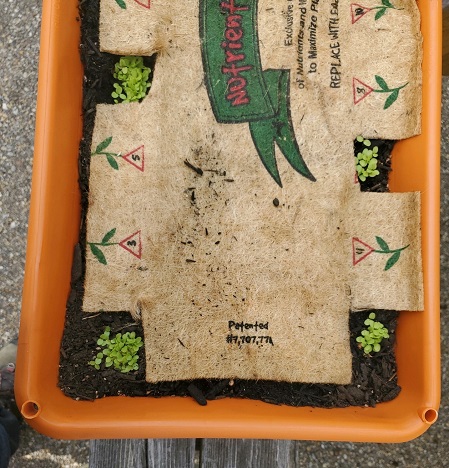 What a great project!
*
Hi

I used to live on acre plus lot and had extensive perennial gardens but always had to do vegetables in containers. I now live in a condo but luckily have my own little terrace adjacent to the common space. After being here almost two years finally feel like I'm getting somewhere. Planted two kinds of cherry tomatoes(one called chocolate sprinkles), jalapenos, poblano, yellow banana pepper, basil and cilantro. Everything looks incredibly healthy although not the hottest time of year yet and I'm already watering every day. Already made a batch of pesto and wondering if the method of drying basil works on cilantro?

Sharon (willow's apprentice)
I don't think cilantro dries very well. Everything looks great!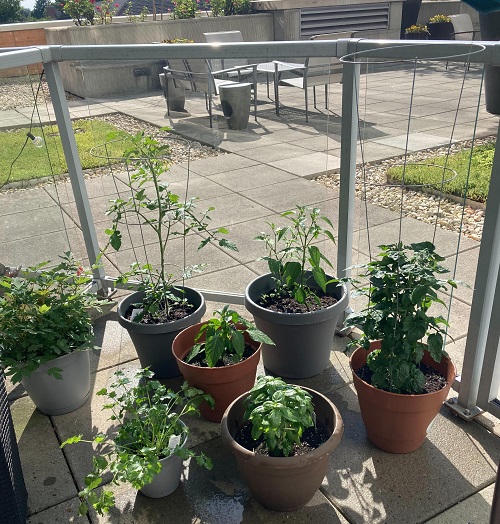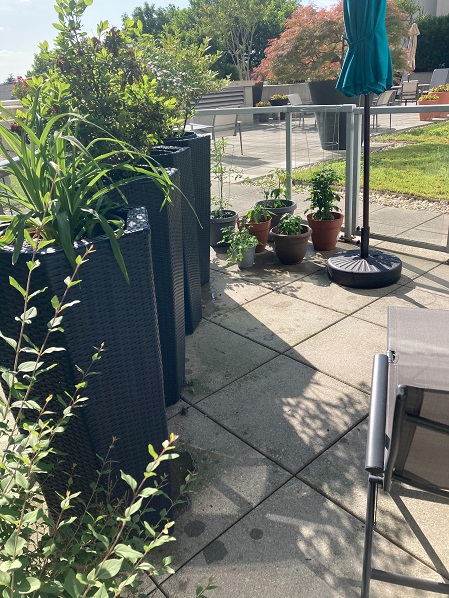 *
Ah, Nature
By-Tor caught someone spying on him while he was just relaxing in the shade: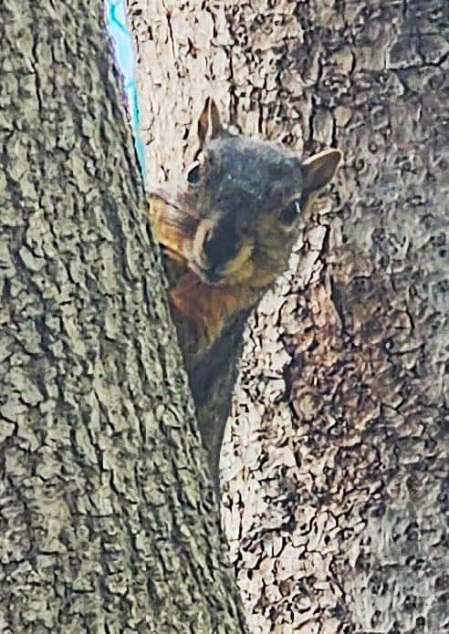 *
Adventure
Rodent reported on a road trip back in April. Today, I'm posting photos from his South Carolina stop. Great trip:
Mrs. R and I just completed a 17 day late April road trip from New Hampshire through Silver Spring MD (Stevie Nicks wrote a song based on the name), Myrtle Beach SC, Charleston SC, Savannah GA, Port St. Lucie FL (visiting brother 1 and his clan), Charlotte NC, Erie PA (visiting brother 2 and his clan), and Lenox MA. She only left me at a gas station once but felt bad and picked me up (just kidding!). My first road trip to Florida in a car since I drove straight through in my 20's/single days with a buddy in a straight 24 hour shot right after Live Aid in July 1985.

A few pictures from the trip attached. I've tried to label them with at least date and subject. Please don't test me on exact location!

Although not focused on gardening or puttering, it certainly involved some adventuring and I tried to select some with greenery.

The main transition for me coming from New Hampshire where we didn't even have buds on the trees yet and the snow had just barely melted was to landscapes in full greenery and the appearance of palms.

Unfortunately the "Bird Girl" statue featured on the cover of "Midnight in the Garden of Good and Evil" has had to be moved from a cemetery to a museum.

I didn't capture it, but many of the private homes in historic Charleston and Savannah have beautiful gardens.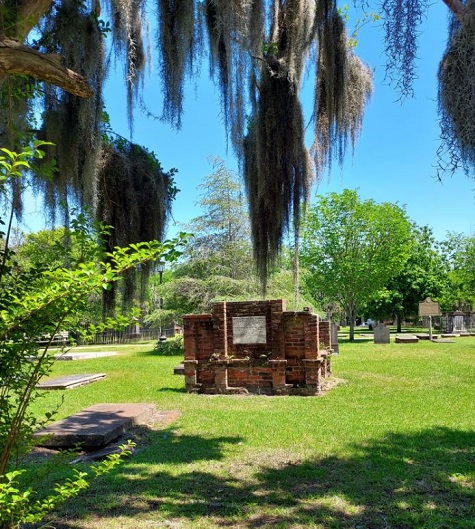 Savannah, GA Graveyard
*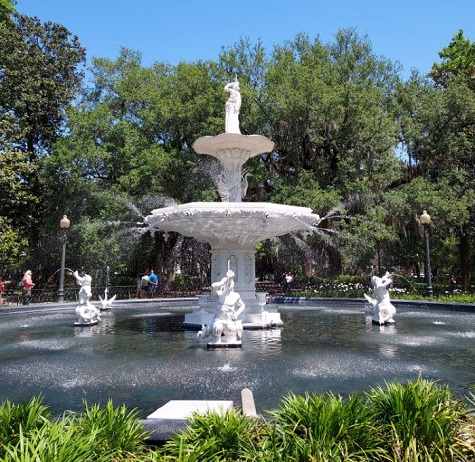 Savannah, GA fountain
*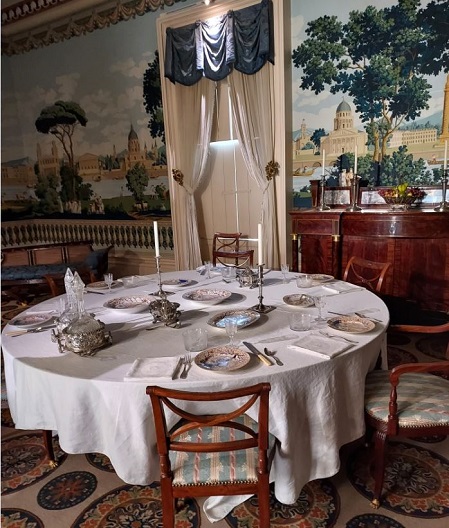 Savannah GA Room with Outdoor Painting
*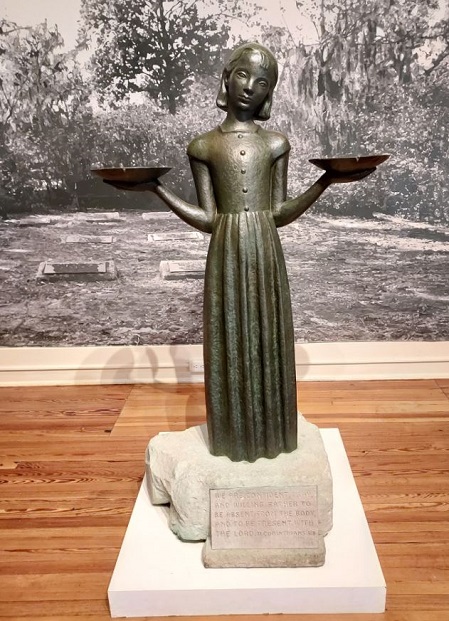 Savannah, GA Bird Girl Statue
*
Gardens of The Horde
Hi KT!

It's spring in Oregon again and I have some pics for you to choose from for the garden thread.

Halfhand
Just posting one today. The Weigela. Wonder if it attracts many butterflies or hummingbirds in its location? I love it. More to come.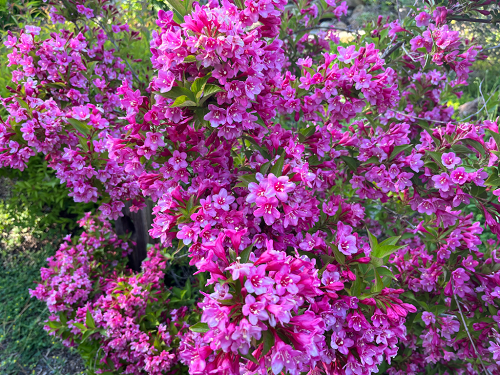 Hope everyone has a nice weekend.

If you would like to send photos, stories, links, etc. for the Saturday Gardening, Puttering and Adventure Thread, the address is:
ktinthegarden at g mail dot com
Remember to include the nic or name by which you wish to be known at AoSHQ, or let us know if you want to remain a lurker.

Week in Review
What has changed since last week's thread? Saturday Gardening, Puttering and Adventure Thread, May 20

Any thoughts or questions?
I closed the comments on this post so you wouldn't get banned for commenting on a week-old post, but don't try it anyway.

posted by K.T. at
01:14 PM
|
Access Comments