« Saturday Morning Coffee Break
|
Main
|
Gardening, Puttering and Adventure Thread, Memorial Day Weekend »
May 27, 2023
It's Memorial Day Weekend. Stay on target.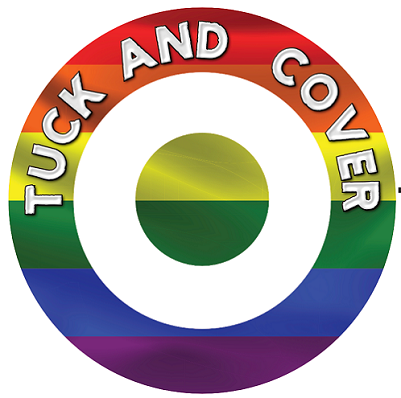 The Target Moment
Dr_No
The latest cluster from Target is just too ripe a fruit [sic] to pass up - and I do lub me some 'low-hangin' fruit'. The decision to bring this stuff into the stores for sale was the first fault link in the Decision Chain. Everything else just followed nat'chly. This one was just too ripe to not snipe.
We have seen a lot of details about Target's marketing plans recently. But Dr_No is right. Clothes suggesting that transgenderism for toddlers is a great thing was just the beginning.
There was also the decision to hire a Satanist to design part of their 'Pride' line. Think this guy is attractive?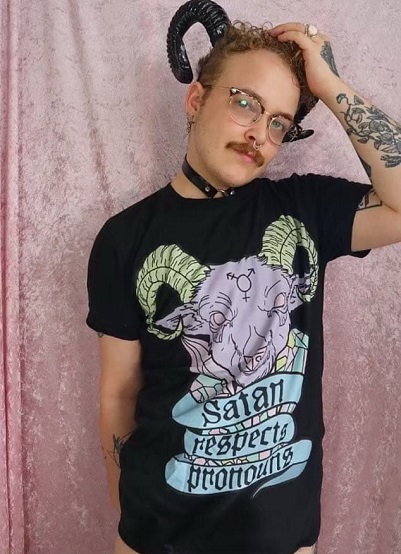 This photo was posted by a social media Friend (not sure how he achieved that status) who has a page where he posts weird, wacky, strange, odd and quirky memes, freakouts, laughs and fails.
He also posted an emoji suggested by Facebook, in response to a comment.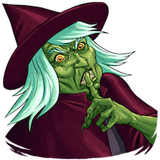 Charming way to start Pride Month!
Then he wrote:
In all seriousness I see this as a part of a "war on women" (a part of the broader war on the family / demoralization). Yuri Bezmenov was Right.
All those years ago. Do you agree?
In this video, the relevant part starts at an hour 6 minutes. So, it's just the end of the video.
Conspiracy Theory Corner
Don't worry about espionage. Worry about ideological subversion. It's not the Soviets. It's the World Communist System.
All the American mass media has to do is unplug the bananas from their ears, open up their eyes and they can see . . .
What does the American mass media have in its ears and eyes these days?
*
Mister Anti-Communist weighs in:
But as Joe Manchin has noted in the comments (on a different post), we can keep the pressure up on Target.
* * * * *
How about them Dodgers?
Pride this year is going to be all insults to religion and offensive crap from corporations generally associated with conservative buyers.
*
Babylon Bee:
Dodgers Replace 7th-Inning Stretch With
Chant Of 'Hail Satan!'
In a decision viewed as yet another part of the logical progression of the team's descent into otherworldly evil, the Los Angeles Dodgers have announced the team will replace the traditional 7th-Inning Stretch and its accompanying singing of "Take Me Out to the Ball Game" with a ritualistic chanting of "Hail Satan!"

"This will make it very clear why we're here and what we're all about," said Dodgers President & CEO Stan Kasten, whose first and last names are both almost "Satan." "It's time to throw away all that old tradition and good-natured enjoyment of a night at the ballpark and get right down to business -- offering praise to our Lord Satan, the Prince of Darkness."

The players themselves expressed hesitation but are willing to go along with the team's new policy. "I grew up seeing Vin Scully lead the crowd in 'Take Me Out to the Ball Game,' so this is a bit weird," said right fielder J.D. Martinez. "I expect to feel a little uneasy hearing 56,000 fans chanting 'Hail Satan,' but I'm just here to play baseball. Do you think I'll be cursed or anything?"
Take the kids out to the local ball field and teach them how to play ball. This is mostly about the kids now.
* * * * *
Kids and Social Media
*
Jonathan Haidt wrote about a pretty convincing study connecting mental health of adults with the age at which they got smart phones as kids. There was a big increase in mental health problems as smart phones replaced flip phones.
When parents are asked to identify their top fears about the safety of their children, what do you think tops the list? According to a survey last year by Safehome.org, it's not cars, strangers, or any other physical threat; it's "internet/social media." That's not just for parents of teenagers and pre-teens, whose lives seem to revolve around their phones. It's even true for parents of younger kids, ages 7-9 because every parent sees it coming and few know what to do about it. Parents don't want their children to disappear into phones, as so many of their friends' children have; some resolve to wait until 8th grade, or later. Then their child hits them with the main argument that makes parents buckle: "But everyone else has a phone, so I'm being left out."

For parents who resisted, or who plan to resist, a new report may encourage many more parents to join you: Sapien Labs, which runs an ongoing global survey of mental health with nearly a million participants so far, released a "Rapid Report" today on a question they added in January asking young adults (those between ages 18 and 24): "At what age did you get your own smartphone or tablet (e.g. iPad) with Internet access that you could carry with you?"

There is a suggestion that age verification for social media accounts may be in order. Some people might think that the questions asked for this study were kind of intrusive. Below, some concerns along those lines:
*
Just keep kids in the real world, maybe.
Hero Boy Who Rescued School Bus Says He Paid Attention Because His Parents Didn't Give Him Cellphone
We could use more kids who can pay attention.
*
Real World, Memorial Day Weekend
Have you got anything planned for this weekend in the Real World? Maybe even with a kid or two? This event was highly recommended on a Fresno radio station yesterday: The Avenue of the Flags is coming up on Memorial Day
The 60th Memorial Day Service of Remembrance, where more than 1,400 American Flags will be lined-up, is coming up this Monday at the Fresno Memorial Gardens to honor veterans for their sacrifice.

The event will have a musical performance by the Front Line Quartet as well the Fresno Stag and Thistle Pipe Band, with Bill and Janet Goodreau from Central Valley Honor Flight as guest speakers.
These events take some planning. There are others in our area. Are there community events planned near you?
Are you hanging a flag with the kids?
* * * * *
Weekend Thoughts
Got activities lined up to keep the kids away from social media?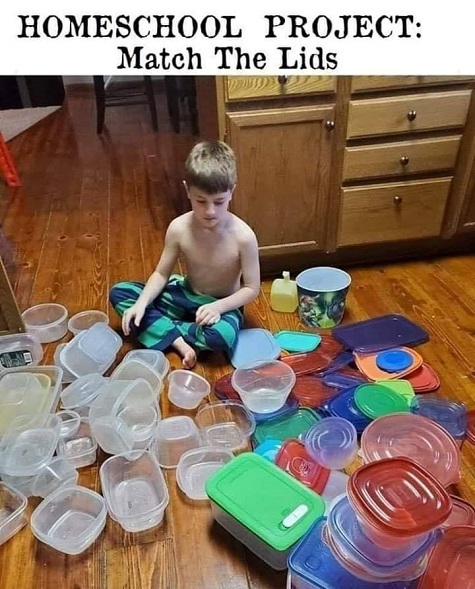 * * * * *
Music
* * * * *
Hope you have something nice planned for this weekend.
This is the Thread before the Gardening Thread.
Serving your mid-day open thread needs
* * * * *
Last week's thread, May 20, Weekend Wonkiness
Comments are closed so you won't ban yourself by trying to comment on a week-old thread. But don't try it anyway.

posted by K.T. at
11:11 AM
|
Access Comments