« EMT 5/06/23
|
Main
|
How can we slow the crumbling of western civilization? »
April 29, 2023
Saturday Morning Coffee Break & Prayer Revival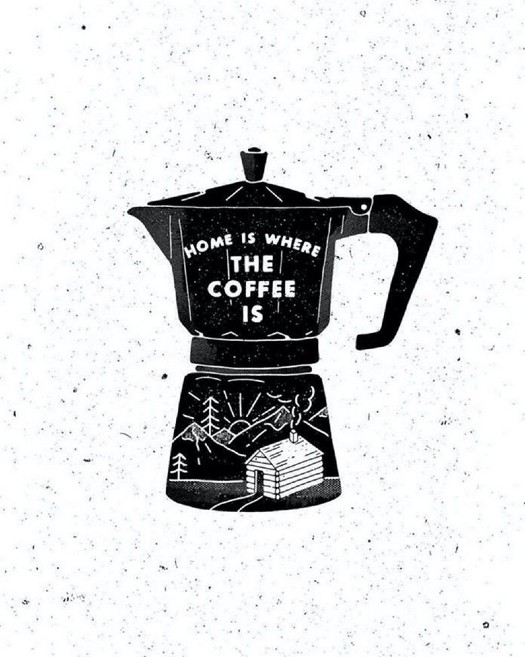 ***

Good morning Morons.
Just a few reminders and house cleaning items:
1) Feel free to opine and/or bloviate until the lovely and talented KT comes along in this open thread.
2) Be kind to on another. The banhammer is in the shop getting polished.
3) Remember to be careful not to run with sharp objects or you could be part of the prayer revival next weekend.
4) Have a fun weekend.
***
AoSHQ Weekly Prayer List

Please submit any prayer requests to me, "Annie's Stew" at apaslo atsign hotmail dot com. Prayer
requests are generally removed after four weeks unless we receive an update.

Prayer Requests:

3/29 – Notsothoreau asked for prayers for her co-worker, C. He is a young guy and the new
management is grinding him down. Prayers that he can quickly find a new job where he is appreciated.
3/30 – Hrothgar asked for prayers on behalf of Ed L., who is a member of the Moron Gun Club. Ed's
mother passed away in Hawaii this past weekend. He and his brother will be busy settling her affairs
there (in Hawaii) over the two weeks or so. He did get to see her over the Christmas holiday, which was
a blessing.
4/1 – NaughtyPine's mom is receiving hospice at home. She's in decent spirits and seldom has pain; they
are hoping this continues. Prayers also for Dad, who has health problems of his own and is convinced
she's getting better every day. They recently celebrated 58 years of marriage.
4/12 – Prayers are appreciated for Jane D'Oh and her family. Her husband passed away on 4/12. He had
a medical emergency on Monday, where his lungs filled with fluid, as happened in December. He
received CPR and was hospitalized, on life support. He was surrounded by family and friends and passed
away peacefully on Wednesday. She sends her appreciation for the prayers.
4/15 – Henry asked for prayers for his neighbor, Henry, who had a stroke about a month ago.
4/15 – Chopperpilot asked for prayes for Josh C., a USMC veteran who's currently being treated for
stage 4 colon cancer. He's fighting hard.
4/20 – Fenelon warmly thanks everyone who has been praying for her church and for those who
donated because of the kind outreach of Salty Dog. We are blessed by your concern. The Open Space
committee met in executive session the other night, and she has not yet heard what went on. She will
let us know what she does hear. Please also pray for Ray, their church patriarch. He is to be released
back home Friday 4/21 after being in rehab. Also Jessie, their beloved organist was in the hospital but is
now home. They are praying she can play for Mother's Day. Playing is so important to her and she is
important to the church because they love her.
4/22 – vmom asked for prayers as she considers applying for a different position within her current
place of employment.
4/22 – gp sends thanks for all the prayers for Brian (old age pain) and Al (loneliness) – she saw the
results in their lives and appreciates it so much! She has a new request for her friend Larry, who
received a bad news angiogram is afraid.

4/22 – Tonypete asked for prayers for himself and his wife as they continue training to be Stephen
Ministers for their Parish.
4/22 - Swodog asked for prayers for his son, who was the student that the "Twerking Teacher" focused
on at last year's prom. The son started at UF last fall but couldn't focus with all the legal and social
media stuff flying around. He withdrew from school and is still depressed. His folks are praying he is able
to get better and re-enroll in the fall.
4/26 – Sponge and his family could use prayers of comfort, as his grandmother just passed away. She
was just a few months shy of her 99 th birthday.
For submission guidelines and other relevant info, please contact Annie's Stew, who is managing the
prayer list. You can contact her at apaslo at-sign hotmail dot com. If you see a prayer request posted in
a thread comment, feel free to copy and paste it and e-mail it to Annie's Stew. She tries to keep up with
the requests in the threads, but she's not here all of the time, so she may not see it unless you e-mail it
to her. Please note: Prayer requests are generally removed after four weeks or so unless we receive an
update.

 Romans 8:26-27
26 In the same way, the Spirit helps us in our weakness. We do not know what we ought to pray for, but
the Spirit himself intercedes for us through wordless groans. 27 And he who searches our hearts knows
the mind of the Spirit, because the Spirit intercedes for God's people in accordance with the will of God.
***

Goodbye April..............

posted by Misanthropic Humanitarian at
09:01 AM
|
Access Comments