« Ace Hollywood's Hollywood Minute
You're Never Going to Believe This, But Disney Has Rebooted an Old IP, and Then Race- and Gender-Swapped the Main Character!
|
Main
|
Quick Hits »
April 27, 2023
Lousiana Legislative Committee Votes to Ban Teachers From Hiding a Child's Transition From His or Her Parents;
Groomers and Youth Attracted Persons Explode in Pain and Rage
"I am a Big Gay Baby!," declared a rancid pervert and likely schizophrenic who wants to talk to your children about transitioning.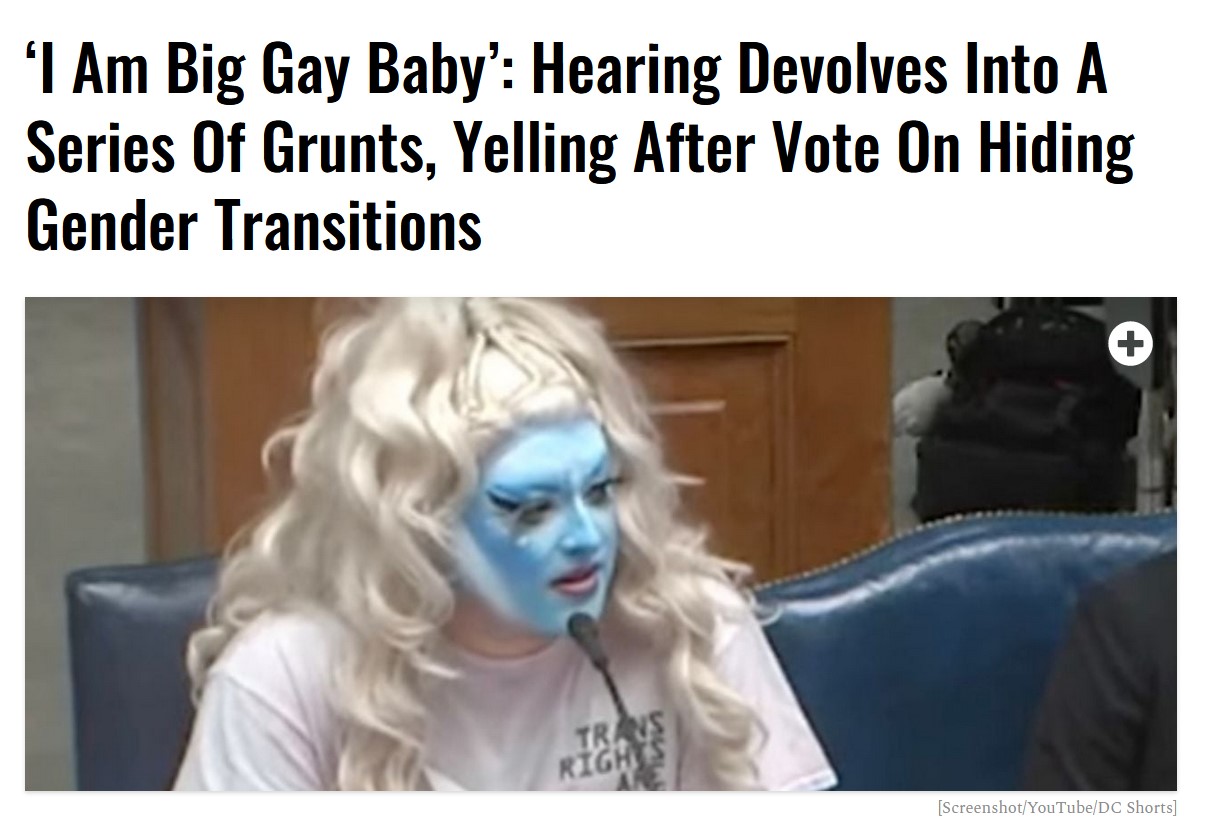 A Louisiana House Education committee hearing devolved into chaos after members voted to make it illegal for schools to hide gender transitions from parents.

HB81, which would prevent teachers from using a different name or pronoun for a student unless given written permission from parents, was voted out of the committee April 26 after hours of testimony from members of the LGBTQ community opposing the measure. As the announcement came that the bill would move to the House floor for consideration, screaming, grunting and an audible, screeched "fuck" could be heard before the feed to the committee hearing cut out.

The bill was opposed by members of the LGBTQ community, one of whom was removed after calling the committee ignorant when Chairman Lance Harris claimed he could not read the individual's first name, according to BRProud. "You know nothing of my name. You will remove me from this room because you choose ignorance and you choose not to call me by my name," the individual declared before security came to remove her from the room.
John Mulvaney had a joke about drag queens all thinking they're famous. He describes one drag queen haughtily demanding of him, "Don't you know who I am...?!"
He responds: "No, I don't go to that one bar in Chelsea where you get free drinks."

Never before in history have such marginal, non-productive, mentally-ill people demanded more Celebrity Treatment and honorifics.
More at that account, or Twitchy.

posted by Ace at
05:30 PM
|
Access Comments