« Rep. James Comer: "At Least a Dozen" Biden Family Members Will Be Exposed As Taking Foreign Money
|
Main
|
Report: Don LeMon Was Fired Due To Condescending, Race-Baiting, Black Supremacist Argument with Vivek Ramaswamy »
April 25, 2023
Biden Hires a Campaign Manager; NYT Gives Him a Brushback Pitch, Noting That He Seems Unwilling to Prove He's Mentally Capable
Biden has chosen a campaign manager, and, ¡Que sopresa!, it's a Latinx woman.
President Joe Biden's 2024 campaign team is slowly taking shape ahead of an expected reelection announcement.

Biden is eyeing Julie Chavez Rodriguez to manage his campaign for a second term, and he is also considering Democratic operative Michael Tyler for a key communications role, according to multiple reports. A decision has not been made about Tyler.

...

Chavez Rodriguez is one of the most well-known Latinas in the Biden White House, and she serves as the director of the White House Office of Intergovernmental Affairs and a senior adviser to Biden.

She also served as the deputy campaign manager of Biden's 2020 election team, which was managed by Jen O'Malley Dillon, who is now the White House's deputy chief of staff. Chavez Rodriguez is the granddaughter of the prominent labor activist Cesar Chavez. Biden has a bust of him in the White House.

Meanwhile, Tyler has worked at high levels across the Democratic Party over recent years, including as the chief of staff for the Democratic National Committee and Sen. Cory Booker's (D-NJ) 2020 presidential campaign.

Tyler also has experience working on technical ballot problems.
Ah, he's bringing in people to "fortify the election." Well dog my cat.
The New York Times chides Biden for remaining Basement Biden, refusing to present himself for press conferences. They do not call him demented, exactly, but point out there are questions about his mental fitness, and one easy way to dispel such questions is to stand and face an adversarial, curious press. Or even the press we currently have, that would be at least something.
Instead, he refuses.
And what conclusion can you draw from that...? Can YOU...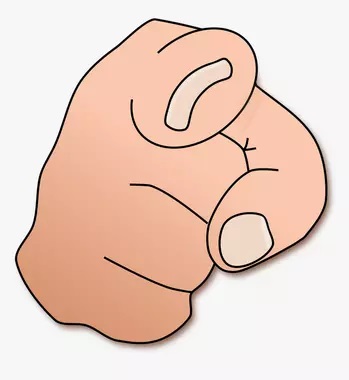 ... solve this Very Brandon Mystery?
Karen Townsend, Hot Air:

The Wall Street Journal noted that Biden is in "obvious decline" and that reelecting the octogenarian would be a historical mistake. The New York Times published its version of an editorial declaring Biden as too old to be president. Like the WSJ, the NYT said that everyone ages differently. However, when a reporter questions him about his age and the ability to do the job, Biden's stock answer is "Watch me." Cute but it doesn't square with his actions. He hides from the press, spending 40% of his time as president away from the White House at one of his two homes in Delaware or at Camp David. His staff runs interference for him and keeps the press corps away from him. Biden rarely gives a press conference. There is no "watching" him at all. Concerns about Biden's age are legit, says the NYT editorial.

But Mr. Biden has given voters very few chances to do just that -- to watch him -- and his refusal to engage with the public regularly raises questions about his age and health.

The usual White House method of demonstrating a president's mastery is to take tough questions in front of cameras, but Mr. Biden has not taken advantage of that opportunity, as The Times reported on Friday. He has held fewer news conferences and media interviews than most of his modern predecessors. Since 1923, only Richard Nixon and Ronald Reagan took fewer questions per month from reporters, and neither represents a model of presidential openness that Mr. Biden should want to emulate. His reticence has created an opening for critics and skeptics.
This opening has been huge and welcoming since May of 2019 and you have never stepped through it a single time, New York Times. I guess you're not "critics," then, even of a fake president who refuses to engage in the most basic of presidential functions.
Because he has galloping dementia. He was always stupid and a boastful blusterer but now he's mentally degenerated and getting worse every single day.
Note that Biden is widely expected to announce his newest Basement Campaign for Basement President tomorrow... by carefully-edited videotape, using the most lucid clips from 20 different takes.

Meanwhile, Biden is six points behind a "generic Republican."
In NBC News poll shows that Democrat President Joe Biden trails a generic Republican significantly, ahead of his expected campaign launch this week, a major setback for the incumbent president who is likely to seek a second term.

The poll found that if Biden runs and is the Democrat nominee for president, only 41 percent of respondents would probably or definitely vote for him in November 2024. In contrast, if Biden is the Democrat nominee, 47 percent of respondents said they would probably or definitely vote for the GOP nominee, whoever it is.

That means Biden trails by 6 percent on the cusp of his expected reelection campaign launch this week, a major humiliation for the sitting president and a boon for the burgeoning Republican field which is currently led by former President Donald Trump. Biden is reportedly expected to release a video on Tuesday formally launching a 2024 reelection campaign.

I've said this before, but I do not understand Trump Fans' crowing about a poll showing Trump one or two points over the most disastrous president, ever. Don't people understand that having a two point poll lead over the worst president ever is not a sign of strength?!
And let's not dance around it: Biden will probably not even be alive by November 2024. His spirit may be willing, but his flesh is rotten and demented. He is one slip in the shower, one tug of a dog's tale, one dizzying powersniff of a little girl's hair, away from Perdition.
I think it's just crazy to assume Biden will be the nominee. It's like playing chess and plotting your strategy around the opponent making his worse possible moves, instead of his strongest.
Meanwhile, Biden has trained his protegée a little too well.
Vice President Kamala Harris butchered the name for the FDA in an interview about abortion rights that aired Friday.

Harris mistakenly said the Federal Drug Administration approved the abortion pill mifepristone more than two decades ago -- but such an agency doesn't exist. The Food and Drug Administration is the correct title for the administration also referred to as the FDA, which signed off on the abortion drug.

The veep was speaking with Noticias Telemundo's Vanessa Hauc about the current state of abortion in the country when she made the error.

She brought up the ongoing court battle over the FDA's decision to approve mifepristone -- which is often used with a second drug to end pregnancies without the need for surgery -- in 2000.

"On the mifepristone issue, it's politicians finding a court, targeting a specific court that they thought would be helpful to them, to take a medication off the market, which was approved 20 years ago by the Federal Drug Administration," Harris said.


posted by Ace at
02:10 PM
|
Access Comments