« Gun Thread: More on the Secret Mission Edition!
|
Main
|
Daily Tech News 24 April 2023 »
April 23, 2023
Sunday Overnight Open Thread (4/23/23)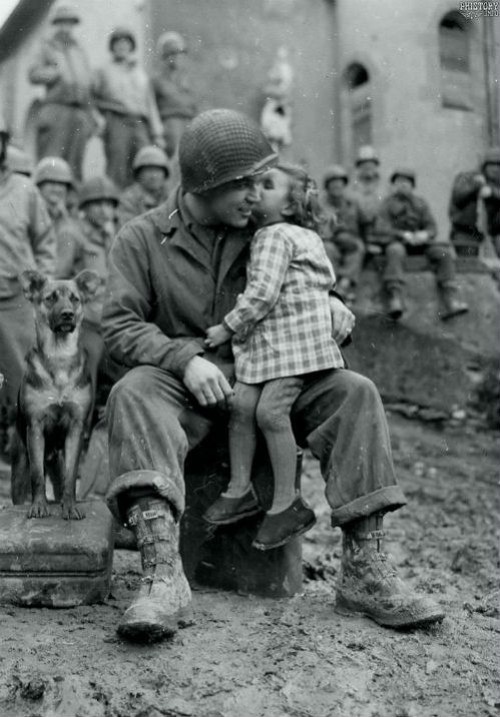 ***
The Quotes of The Day
Quote I

"A relationship is a living, breathing organism that you need to reinvent and infuse,"author and psychotherapist Esther Perel
Quote II

"My deepest sympathies, however, remain with Daunte Wright, his family, and his young child who will grow up without a father," MN AG Keith Ellison
Quote III

"Jurors go into court with the expectation of two things. One, that there will be scientific evidence available, and Two, that that evidence will be conclusive. And that's just not the reality of our legal system at all."
M. Chris Fabricant, director of strategic litigation for the Innocence Project
***
The Comments of The Week


***

The only way former N.J. Governor Chris Christie can take down President Donald Trump is by rolling down a hill and striking him. His ego is deafening in the empty canyons of his mind.

Chris Christie talks 2024 run, boasts that he has a 'good chance' to take down Trump


It's like 2016 all over again with Donald J. Trump looking like a runaway express train as the former president steams toward the Republican party's 2024 nomination but Chris Christie believes that he may be the one who, unlike so many others who have tried in vain, has the right stuff to take him out.

The former New Jersey governor, whose last flirtation with real politics was during the 2016 primaries as one of a crowded field who were dispatched by the gunslinging political newcomer, has been living the good life as a political commentator for ABC News but recent remarks are an indication that Christie still has a fire inside of his considerable belly and a yearning for a return to the arena, and as he mulls a presidential bid of his own, he's feeling confident of his chances, especially against Trump.
***

Yes Sen. Tim Kaine (D-VA) those squirrely Catholics are more devastating than the fanatic Muslim war we are fighting. Damn Catholics forced us out of Sudan.
Following Henry VIII's establishment of the Church of England, his successors Elizabeth I and James I continued his war upon the island nation's Catholic subjects. The persecution included the killing and expulsion of priests, jailings of the faithful, expropriations of Church and personal property, loyalty oaths, and recusancy fines, among other state sanctions and punishments. The crown's goal was nothing less than the eradication of Catholicism within the realm.

Entrapping and branding faithful Catholics as traitors to the crown was a key source of the persecution and purge, as Leanda de Lisle recounts in her book, After Elizabeth: The Rise of James of Scotland and the Struggle for the Throne of England:
***

Former MD Governor Larry Hogan had an opportunity to do something when the Democratic policies of Baltimore failed. Insted he spent his time fighting Republicans. Nice job Larry.

This leaves us with local media outlet Baltimore Brew's reporting about a mall situated on the waterfront, once popular with tourists and residents, had lots of activity, and is now nothing more than a ghost town.

"I knew this place had gone down. But I didn't know it was this bad!" exclaimed Patel, a California software engineer who recalled eating at a restaurant in the waterfront mall about a decade ago. He said, "I remember it being pretty nice back then."

All that's left of the mall is a Hooters restaurant. Baltimore Brew's pictures show almost every other store has moved out.

More big city news. Serving a sentence for a crime he didn't commit Chicago youth was given a free vehicle out of the goodness of the vehicle owner's heart.

CHICAGO — Prosecutors say a man with four juvenile robbery convictions carjacked a woman in the parking lot of a Little Village supermarket while on electronic monitoring this week. Chicago police later used his ankle monitor's GPS data as evidence against him in the hijacking case.

During a bail hearing for 20-year-old Khalil Ingram on Friday, prosecutor Victor Aberdeen said the 29-year-old woman pulled into a parking lot in the 2500 block of West Cermak to talk with her mother on the phone around 7:22 a.m. Thursday.

As she talked, Ingram opened her door and ordered her out of the car, twice asking for her purse, Aberdeen said. The woman froze and refused to hand over her bag, so Ingram drove away with just her vehicle and its contents.
If the Obama's had a son...........................
***

I'm proud to be a rube, a hick and a deplorable. Guess I'll never be invited to this party.

In a break with the typical weekend outing, some Manhattanites are now attending events organized by the Füde Dinner Experience—an artist-founded business offering nude dinner parties. After $88 and an application, participants at these parties can expect to be instructed in practices such as mindfulness and breathwork. Described by the New York Times as "a liberating space that celebrates our most pure selves, through plant-based cooking, art, nudity, and self-love," the business attracts primarily women; men are allowed to attend, but require recommendations from previous participants for approval.

Most people can eat organic carrots while fulfilling self-love for less than $88.00.
***

Soon Brad Holmes the general manager of the Detroit Lions will be made to care. How dare he?

During the Q&A session with the press, the 43-year-old exec displayed the black sweatshirt with the team logo and the words "Support Women and Girls in Sports," a strong statement against those who are engaged in a relentless attack on women and girls who work hard to get their bodies into top shape to compete in their chosen sports only to be cheated out of awards and due recognition by biological males who – unable to excel in the men's domain – use their superior physical traits to dominate the opposite sex, a completely unfair advantage that has the full backing of corporate America and the federal government, all the way up to the White House.
The manly man NFL Commissioner Roger Goodell will have his sights set on Brad Holmes. How dare he wear anti-woke clothing?
***

From my personal experience, no one died or was seriously injured in playgrounds *29 years ago. Is there a safe pendulum swinging?
***
Seriously, is there anyone here with accident reconstruction experience? I need this one explained to me.

A steam engine has crashed into a house in the centre of an Essex town.

The incident happened at around 16:15 BST on Market Place in Great Dunmow, with police and the fire service attending shortly afterwards.
***

I'm not sure what this guy did during his life. Holy Cow!

Pensioner urinating on a train track is killed by a flying cow that was hit by a carriage and flung 100ft through the air
Another man had been standing nearby the tracks and only narrowly avoided being struck by the flying animal
***

Please tell me why we need Republicans.

Democrats advance seven Biden judicial nominees with GOP support in Feinstein's absence
The Judiciary Committee vote Thursday marks a course change for Democrats, who were forced to shelve other prospective judges that lack bipartisan support.
Thanks Lindsey you fucking squish.
***
The ONT Musical Interlude & Banana Split Emporium
Born on this April 23, 1950 - Peter Frampton
British-American rock musician Peter Frampton who with The Herd, had the 1968 UK No.5 single 'I Don't Want Our Loving To Die', with Humble Pie, the 1969 UK No.4 single 'Natural Born Bugie'. As a solo artists he scored the 1976 UK No.10 single 'Show Me The Way' taken from his live release Frampton Comes Alive!. Frampton has worked with David Bowie, George Harrison, Harry Nilsson. Frampton is known for his work as a guitar player and particularly with a Talkbox. via thisdayinmusic.com
&&&
On this day: April 23, 2013 - Richie Havens
Richie Havens, the folk singer who opened the legendary 1969 Woodstock rock festival, died of a heart attack at 72. He died at his home in Jersey City, New Jersey.
***

Drunk with a fire extinguisher = Genius Award Winner.

APRIL 19--"It's a fun time to be drunk and to have a fire extinguisher."

That is what Jordan Mulcahy, a 35-year-old Minnesota resident, said following his arrest early Monday for allegedly burglarizing a Florida office building and stealing alcohol and a fire extinguisher.

Police say the vacationing Mulcahy broke a window and entered the Clearwater property, which was not open to the public. When a cleaning crew member confronted him, cops say, Mulcahy said, "I'm leaving" and walked out the property's front door.

Mulcahy exited with a "trash bag of alcohol bottles in his right hand and a fire extinguisher in his left hand," according to a criminal complaint which notes that the defendant showed an "indication of alcohol influence."
It is all fun and games until you are charged with muliple felonies.
***

A little empathy can go a long way. Tonight's Feel Good Story of The Day.(H/T dhmosquito)

Frontier Airlines mechanic finds touching photo of little girl who battled cancer who dreamed of flying

TAMPA, Fla. - It is airplane mechanic Shaun Brown's job to inspect things closely. So when he was replacing a bathroom mirror on a Frontier Airlines plane back in February, he quickly noticed something tucked behind the mirror.

"I removed it, and I found what looked like a postcard," the Airborne Maintenance and Engineering Services Tampa mechanic said. "It was actually a picture with some writings on the back."
***

Tonight's ONT has been brought to you by Designated Parking Spaces.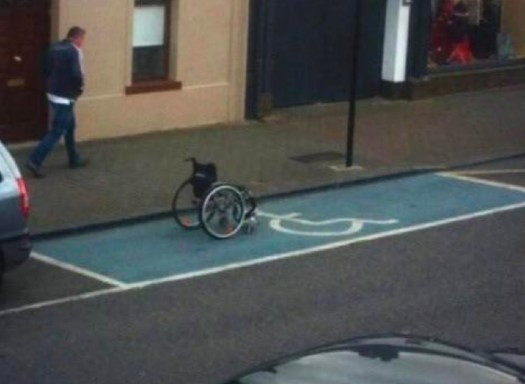 Notice: Posted with permission by the Ace Media Empire, AceCorp, LLC & The Intentional Brotherhood of Hamsters, Local Union 13.


posted by Misanthropic Humanitarian at
10:00 PM
|
Access Comments