« Canine Cowboy Cafe
|
Main
|
Daily Tech News 20 April 2023 »
April 19, 2023
Wednesday Overnight Open Thread (4/19/23)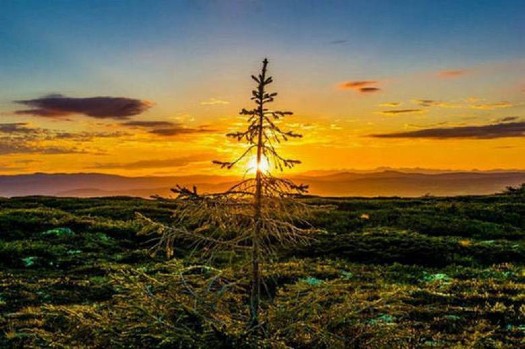 ***
The Quotes of The Day
Quote I

"A decision to close a store is one we take very seriously and is based on a variety of factors, including business strategy, lease and rent considerations, local business conditions and viability and store performance," Rite Aid spokesperson Catherine Carter
Quote II

"The lockdown was the biggest shift in wealth in human history. I blame President Trump for the lockdown." Robert F. Kennedy, Jr.
Quote III

"The subpoena was issued with a 'valid legislative purpose' in connection with the 'broad' and 'indispensable' congressional power to 'conduct investigations.' It is not the role of the federal judiciary to dictate what legislation Congress may consider or how it should conduct its deliberations in that connection." NY District Judge Mary Kay Vyskocil
***
Truth or satire? Only time will tell................
***

What do you think of when you hear "equal partner"? If it's Canada, you are incorrect.

Prime Minister Justin Trudeau is facing new questions about his government's military spending commitments after a report suggested he has privately told NATO officials Canada will never meet the military alliance's two-per-cent-of-GDP spending target.


The Washington Post reported on Wednesday that a secret Pentagon assessment — part of a trove of documents leaked to the Discord messaging app and social media sites earlier this month — says Canada's "widespread" military deficiencies are "straining partner relationships and alliance contributions."

Asked about the report in Ottawa on Wednesday, Trudeau told reporters that Canada remains committed to NATO and investing in Canada's military, but he did not answer whether he has ruled out Canada meeting the NATO spending target.

"I've continued to say and will always say that Canada is a reliable partner to NATO, a reliable partner around the world with our military investments, with the support we give Canadians. We will continue to do that," he said.

I would call him a sleazy little weasel. But that would be belittling sleazy little weasels.
***

Minivans aren't cool. Until now. This could be the perfect minivan.

This Sci-Fi Monster Is Lexus' New Minivan, Complete With 48-Inch TV

With its limo-style partition, this global luxury minivan (would) bring flavor to our vanilla segment.

The 2024 Lexus LM "Luxury Mover" minivan debuted at 2023 Auto Shanghai, and it's so full of luxurious badassery that we'll forgive it for being, well, a minivan with sliding side doors and all that jazz. Lexus expands the second-gen LM's reach (the first-gen was launched in 2020 in China and other parts of Asia) to include 60 countries worldwide, including Europe and Japan. And no, one of those countries is not, as far as we know, the United States, so don't get all pumped up about shopping for an upscale Lexus minivan if a regular ol' Toyota Sienna just isn't cutting it for ya.
A partition to block out the little tax-exemptions? Awesome.
***
Speaking of sleaze......We all know this, but nothing will happen to the pieces of sleaze.

Senior IRS agent blows whistle, alleging Biden DOJ thwarting criminal prosecution of Hunter Biden
Whistleblower account to inspector general, notification to Congress calls into question AG Merrick Garland testimony.

A decorated supervisory IRS agent has reported to the Justice Department's top watchdog that federal prosecutors appointed by Joe Biden have engaged in "preferential treatment and politics" to block criminal tax charges against presidential son Hunter Biden, providing evidence as a whistleblower that conflicts with Attorney General Merrick Garland's recent testimony to Congress that the decision to bring charges against Biden was being left to the Trump-appointed U.S. Attorney for Delaware.
***

It's not easy being a landlord. Airbnb owner hit with huge utility bills.

Couple Take Revenge on Airbnb Host by Using 120 Tonnes of Water

A Chinese couple visiting South Korea took revenge on the Airbnb host who refused to cancel their booking by using over 120 tonnes of water as well as thousands of dollars worth of gas, electricity and other utilities.

A Seoul Airbnb owner recently experienced a nightmare scenario in which guests went out of their way to waste as much water, electricity, and gas as possible during their stay. It all started when a Chinese couple booked a stand-alone villa in Seoul on Airbnb for 25 days without checking its location in the South Korean capital. When they arrived and realized the place was in the outer suburbs, they decided to contact the owner and ask for a refund, claiming that traveling to and from the city center was too inconvenient. However, the host refused, arguing that the booking had been confirmed and the payment made in full. The couple seemed to accept the situation, but they were secretly plotting to make the host pay…
The failure to plan.............
***

Different motivational tools for different people. I don't think this is the best way to do inspire people, "I challenge any of you to outwork me, but you won't,"

CEO Celebrates Worker Who Sold Family Dog After He Demanded They Return to Office
"You have misinterpreted my kindness for weakness," said Clearlink CEO James Clarke in a bizarre video call in which he expressed skepticism of his own employees' motives and capacity to juggle work and parenthood.
***
Hey Boo-Boo, want a picnic basket can of soda?

Sugar-craving bear breaks into car, drinks 69 cans of soda

April 19 (UPI) -- A British Columbia woman captured photos and video when a bear made a late-night visit to her home and raided 69 cans of soda from her car.
***
The ONT Musical Interlude & Winner, Winner Chicken Dinner Emporium
On this day: April 19, 2012 - Levon Helm
Levon Helm, died of throat cancer aged 71. A drummer, singer and multi-instrumentalist, Helm formed his own high school band, the Jungle Bush Beaters, at 17, he later joined The Hawks (who became Bob Dylan's backing group) who then became known as The Band. He sang on Band classics like 'The Night They Drove Old Dixie Down,' 'Up on Cripple Creek,' 'Rag Mama Rag,' and 'The Weight.' via thisdayinmusic.com
&&&
Born on this day: April 19, 1943 - Eve Graham
Scottish singer Eve Graham from The New Seekers who had the 1972 UK No.1 and US No.7 single 'I'd Like To Teach The World To Sing' and hits with 'You Won't Find Another Fool Like Me' and 'Beg, Steal or Borrow'. via thisdayinmusic.com
***

He happens to be employed by the wrong law enforcement agency. Instead of working in San Francisco he's a: Genius Award Winner.

A SHERIFF'S deputy in Florida has been accused of shoplifting from a Walmart store where he gave a shocking response upon being confronted.

Nelson Garcia, 40, was arrested and charged on a number of retail theft charges.
***
Nelson Garcia not Genius enough for you, how about this Genius Award Winner?
A top Scottish ultra-marathon runner who was disqualified for using a car during a race has blamed an injury and jetlag for her decision to break the rules and then accept a trophy for third place.

Joasia Zakrzewski is facing calls for a life ban after being disqualified from the 2023 GB Ultras Manchester to Liverpool 50-mile race on 7 April, after it was later discovered she had travelled by car for about 2.5 miles.

However the 47-year-old from Dumfries told BBC Scotland that her behaviour had not been malicious – and that she had only got in a friend's car because she had been limping and wanted to tell marshals that she was withdrawing. GPS data later showed the car covered one of those miles in one minute and 40 seconds.
***
This is the proper way to Serve & Protect. Tonight's Feel Good Story of The Day.

The Marion County Sheriff's Office said a fisherman called 911 after he found a black Jeep submerged in the south side of Lake O' the Pines. He told dispatchers that the Jeep was about forty feet from the boat ramp.

Deputies and a local wrecker crew arrived about 20 minutes later, and when they started preparing to remove the Jeep from the lake they discovered a person was still inside and moving.
***

Tonight's ONT has been brought to you by Escape Routes.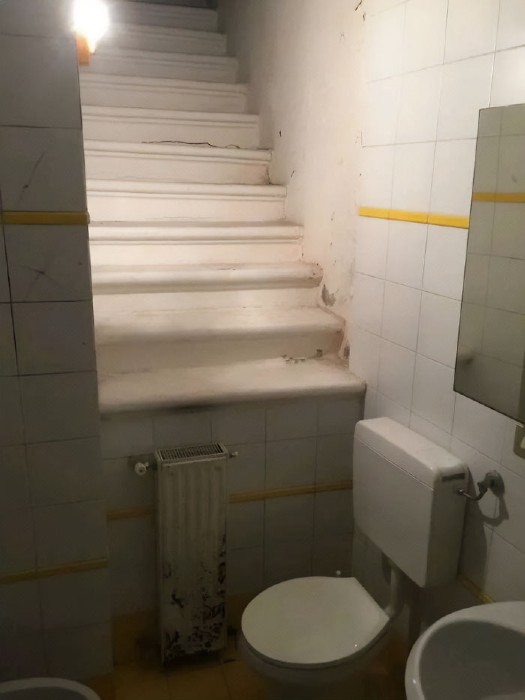 Notice: Posted with permission from the Ace Media Empire & AceCorp, LLC. The ONT is proudly produced in a facility that uses nuts, dairy, gluten, shell fish, caffeine and/or other adverse ingredients.


posted by Misanthropic Humanitarian at
09:59 PM
|
Access Comments