« Quick Hits
|
Main
|
Tuesday Overnight Open Thread (4/18/23) »
April 18, 2023
Brandy Distribution Unit Cafe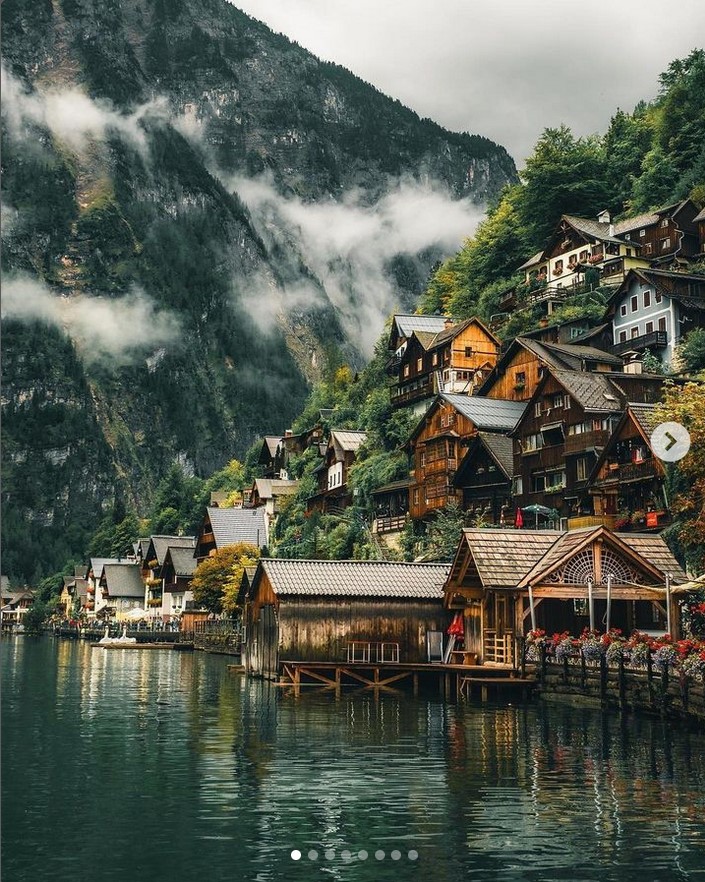 Hallstatt, Austria

A very dog and puppy heavy Cafe:
Big doggo sees a puppy being carried, and wants to be carried too.
Don't blame me. A dog must have ripped apart this crab, and, as you can see, I am just another crab. A survivor, if you will.
People keep posting scenic vistas, which turn out to be cutscenes from videogames. You can fool ol' Chuy once, you can fool him twice, you can even fool him three times. Four times? Sure. Five? You betcha. Six? Yeah that's plausible. Seven, eight, nine, or ten? Not gonna lie, I can easily see me being fooled that many times. You can fool Chuy, it turns out, any number of times, but on this day, Chuy is unfooled.
This is why I don't trust bidets.
This guy is like Tom Cruise in Cocktail except with ice cream.
Aw, dog looks sad to be leaving.
Playing baby-type games with a cute puppeh.

From Anonysaurus Wrecks: Man and bear mutually scare each other.
Content warning: elephant attack footage.

posted by Ace at
07:25 PM
|
Access Comments