« Brandy Distribution Unit Cafe
|
Main
|
Daily Tech News 19 April 2023 »
April 18, 2023
Tuesday Overnight Open Thread (4/18/23)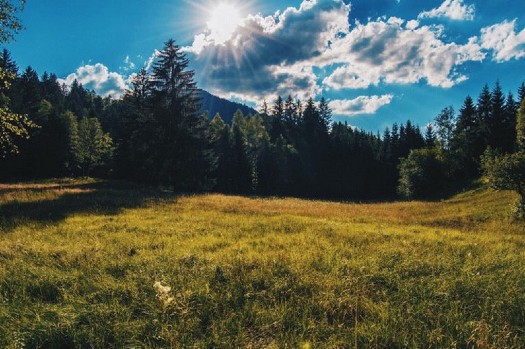 ***
The Quotes of The Day
Quote I

"Also 'African-American' is an insult. I don't subscribe to that title. Black people have had different titles all the way back to the n-word and I do not know how these things get such a grip, but everyone uses 'African-American'. What does it really mean?" Actor Morgan Freeman
Quote II

America's tax collection system is an abomination. It is an offense against our constitutional rights, republican government, and common sense itself. Josiah Lippincott
Quote III

"It's sort of been unclassified without our consent," Rep. Matt Gaetz (R-FL)
***

Once again Paul Joseph Watson is right on the mark. Can I say bullseye?
***

Well for me, it isn't just Iran. Why Don't Americans Trust the Biden Administration on Iran?

An overwhelming majority of American people reportedly do not trust President Joe Biden on Iran's nuclear deal. After the Biden administration recently issued sanctions waivers allowing Iran and Russia to build nuclear infrastructure, Senator Ted Cruz pointed out, correctly, that "the Biden administration remains obsessed with reentering a nuclear deal with the Iranian regime."
***

The Biden Regime balls to the wall in the illegal drug enablement department.

The flood of fentanyl and other opioids surging into the United States from China via Mexico has long since passed the point of being a crisis. The number of drug overdose deaths registered in the country over the past two years has been unprecedented. On Tuesday, no longer able to deny the crisis, the Biden administration finally announced a plan to do something about it. They want to make the overdose "reversal" drug naloxone available to the public over the counter. But as was pointed out at the Free Beacon this morning, not only will this change be unlikely to reduce the number of overdoses, but it actually may increase public demand for fentanyl and other drugs, leading to the creation of even more addicts. This really shouldn't be rocket science.
***

We freed ourselves from those Limey bastards. We aren't far behind their wokeness at the moment. Injured feelings are criminal now in the UK.(H/T CBD)

A pub where golliwog dolls were seized by police has been daubed with paint and had five windows damaged.

The White Hart Inn, in Grays, Essex was targeted at about 00:40 BST on Sunday, and Essex Police said it was conducting extra patrols in the area.

Five officers seized several of the offensive dolls on 4 April as part of an investigation into an allegation of hate crime.

Police said they were trying to establish who carried out the attack.

Their investigation into the dolls came after a member of the public reported being racially distressed on 24 February.
Racially distressed? Oh give me a fucking break. Physical damage to private property is distressing.
***

The following will only make the politicians feel better while they pat themselves on the back.
The State of New York is buying back guns. No questions asked.

In a move being billed as a bid to keep people safe, the New York State Attorney General's Office has announced a statewide gun buyback that will provide financial incentives to surrender firearms.

"In her ongoing efforts to protect New Yorkers from gun violence and keep communities safe, New York Attorney General Letitia James is hosting the first-ever statewide community gun buyback in New York on Saturday, April 29," a press release states. "This statewide initiative is part of Attorney General James' efforts to combat gun violence and protect people from harm. To date, Attorney General James has helped remove more than 4,000 guns from New York communities since 2019."
***

Feeling Misanthropic. How about an early Feel Good Story.

A Good Samaritan in the right place at the right time was able not only thwart an armed robbery at a Houston ATM over the weekend, but was able to help police take the suspect into custody, where authorities learned the man was wanted for murder in Louisiana.
***
The good old internet. Your memory may be short. But the internet is forever.

A Kentucky man has filed a lawsuit against Netflix after his photo was used in a true-crime documentary about Caleb "Kai" McGillvary, titled The Hatchet Wielding Hitchhiker.

The documentary details how McGillvary went from a viral internet sensation to a convicted killer.

Taylor Hazlewood, a 27-year-old respiratory therapist, had never heard of the documentary until his friends started reaching out to him after seeing a photograph of him holding a hatchet on the show.

Hazelwood had forgotten about the photo that he posted on Instagram back in 2019. Now, he was forced to answer questions from his friends, family, and coworkers about why his photo was used in a documentary about a convicted murderer.

"Hazlewood is, of course, beyond angry that Netflix would implicate and connect him to such a salacious and infamous story and individual," the lawsuit states.
***

I remember when NetFlix used snail mail. Not anymore.

Netflix Will End Its DVD-By-Mail Service After 25 Years
***
So unelected Texas bureaucrats are no better than unelected Washington DC bureaucrats. Texas Coordinates With ATF To Share Income Of Residents For Warrantless Monitoring

Texas secretly gives its citizens' incomes to the Bureau of Alcohol, Tobacco, Firearms and Explosives (ATF). Documents show this has led to at least one person being monitored by the feds without a warrant through the federal gun background check system. The Texas Workforce Commission (TWC) told The Epoch Times that it has written contracts with ATF for "sharing income information" for criminal investigations. The revelation may lead to oversight by the legislature.
***
With all due respect you Fat Fuck. Shut your pie hole. You wouldn't know a Conservative if he took your apple fritters away and walked out the door.

Chris Christie on Florida-Disney Feud: 'I Don't Think Ron DeSantis Is a Conservative'

Speaking to Semafor in a no-holds-barred interview, former New Jersey governor Chris Christie, who is mulling another presidential bid, questioned Ron DeSantis's judgement and maturity in his drawn-out feud with Disney.

Mull away Chris. Mull away. And when you have a thought keep your mouth shut.

While we are on possible candidates for the GOP in 2024: I can't speak for the Horde, but former VP Pence, it's clear you are not wanted.

INDIANAPOLIS, Indiana — Former Vice President Mike Pence told Breitbart News exclusively that he is "weeks not months" away from giving the public a "clearer idea" about whether he will run for president in 2024.

"We're getting closer. We're getting a lot of encouragement," Pence said when asked by Breitbart News if he is any closer to a formal decision on a White House bid. "I'll be back in Iowa next week. I'll be in California. Look, I think this country is in a lot of trouble. When I think about the way the Lord has blessed my family to be a leader in the Congress, to be a governor of a successful state, to be a Vice President in a consequential conservative administration, my wife and I are continuing to reflect and pray about what our role might be, but I expect we'll have a clearer idea and you'll have a clearer idea in weeks, not months."

When will the losers walk away?
***
Preacher Charles Stanley, RIP.

Charles Frazier Stanley, the popular televangelist preacher, author and founder of In Touch Ministries who once served as president of the Southern Baptist Convention, died at age 90 on Tuesday morning.

His death was confirmed in a statement Tuesday posted to Instagram by In Touch Ministries.

"Dr. Stanley lived a faithful life of obedience, dedicated to teaching others how to have an intimate relationship with Jesus Christ. Now he is receiving the joy of his soul — seeing his Savior face-to-face," read the statement.
***
Sure. Why not? The world is spiraling out of control. Let's recognize some more crazy shit.


Stephen Fry and Sandi Toksvig are leading calls for the formal recognition of humanist marriages in England and Wales, amid claims their unofficial status discriminates against LGBTQ+ people.

The TV presenters – both humanists – want the justice secretary, Dominic Raab, to follow Scotland, Northern Ireland, Jersey and Guernsey in granting humanist marriages the same legal standing as civil and religious ceremonies. The government has been considering making changes for a decade, but has yet to act.
***

I've bitched before in the past about my newest vehicle's front and rear sensors. If you think non-working sensors are bad, wait until your rear view camera fails. You don't need a rear view mirror or window.

EV maker Polestar just showed off its fourth passenger vehicle, the Polestar 4, a compact SUV that literally has no rear windshield.

Instead of letting drives physically see out of the back of the car — who would possibly want to do that? — the Swedish brand opted for a high-definition rearview camera to give the driver a detailed look at its surroundings.
***
The ONT Musical Interlude & The Green, Green White Grass of Home Emporium
&&&
***

The problem? They reproduced. Genius Award Winners.

Couple decapitate themselves at the same time using home-made guillotine with their heads then rolling into a fire in ritualistic sacrifice in India
Hemubhai Makwana, 38, and wife Hansaben, 35, died in the sacrifice yesterday
The couple, of Gujarat, India, are survived by two children, parents and relatives
***
There are some downright miserable people out there in the world. And there are some good folks as well. Tonight's Feel Good Story of The Day.

A Woman Who Feeds The Needy Found Her Garden Sabotaged. TikTokers Rally To Help Her.

Carly Burd, from Harlow, England, found the soil covered in salt and posted an emotional video about the incident on TikTok.

Burd, who has Multiple Sclerosis and Lupus, told viewers she believed someone trespassed onto her plot of land and poured salt to destroy the work that she's put in to help feed people in need.
***

Tonight's ONT has been brought to you by Traveling Conditions.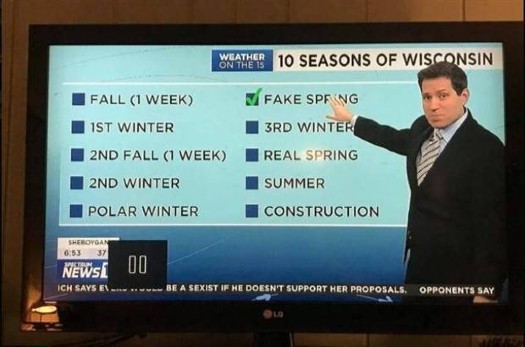 Notice: Posted with permission from the Ace Media Empire & AceCorp, LLC. ONT Tips, loose change, drink tokens and burner phones to petmorons at gmail dot com. Pissing, moaning and discontent please send in triplicate to the firm of Dewey, Cheatem & Howe, S.C. an American based law firm representing the finest Blog on the Web.

posted by Misanthropic Humanitarian at
09:58 PM
|
Access Comments