« Transgender Man With Bison-Like Grace Graduates from Highly Prestigious Royal Ballet Academy, Despite Not Having Any Skill or Talent in Ballet
|
Main
|
Nasty Ferociously-Ugly Leftwing Extremist Katie Porter Announces Her Bid for Senate as Allegations Resurface That She Physically Abused Her Ex-Husband »
April 12, 2023
David French and Nancy French Are Awful, Godless Monsters
Clickbait headline: "you will NOT believe which group David French says is ruining America"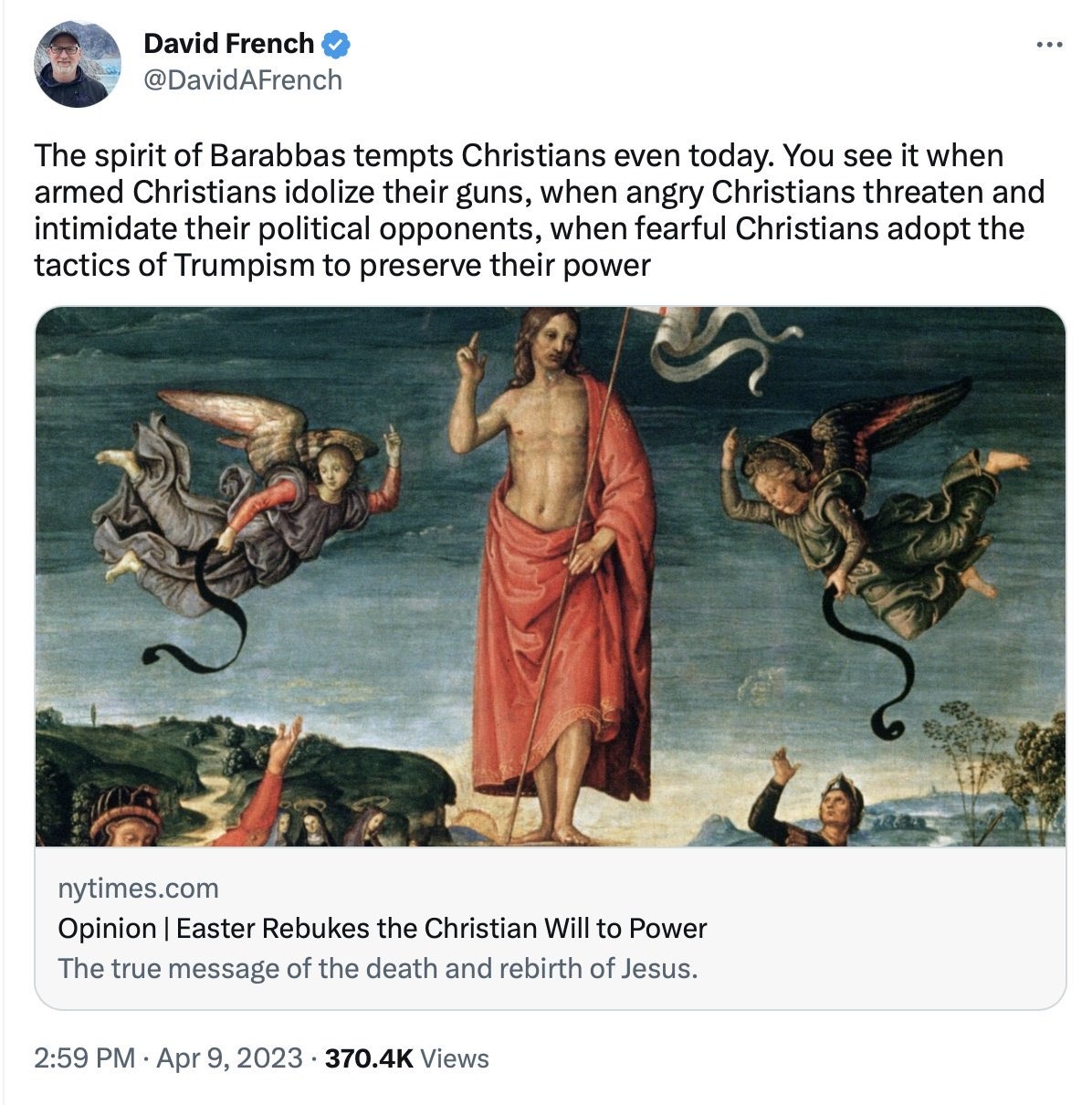 David Azzerad says:
What a courageous man: attacking Christians in the NYT. I hope they don't fire him.
Far be it from me to kink-shame, but David French's kinks are shameful.
So at Easter, he uses that time and space to attack other believers. Well done David, the devil nods his approval.

Posted by: Minnfidel
I think Paul said, "Easter is the time for recriminations and score-settling."
Meanwhile, David and Nancy French went to a church with some awkward liturgical dancing -- and Nancy French just could not pass up on the opportunity to tell her Twitter followers, "I was in the same room with black people! Aren't I so progressive and cool?"
And then she tried to pretend that what she was celebrating was, get this, God.
Thanks to Julie Kelly for that last one.
>>> I'm not going to dump on the celebrations of my black brothers and sisters in Christ. So that's all good.

Posted by: Axeman
Yeah, that's fair.
I just hate David French and his slut wife so much.
As the left said of the Trans Terrorist: Look what you made me do.

posted by Ace at
01:06 PM
|
Access Comments