« Gun Thread: Day After April Fools Day Edition!
|
Main
|
Daily Tech News 3 April 2023 »
April 02, 2023
Sunday Overnight Open Thread (4/2/23)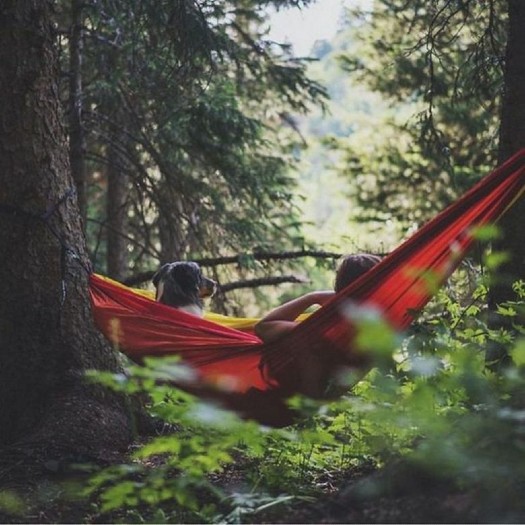 ***
The Quotes of The Day
Quote I
"The biggest misconception that people have is they hear the word Bigfoot, they think that it's just referencing a single creature," Matt Moneymaker, founder of the Bigfoot Field Researchers Organization and sasquatch hunter in Animal Planet's Finding Bigfoot
On the bright side, he isn't a political grifter.
*
Quote II

"We are long overdue to phase out inefficient old-fashioned light bulbs as this progress was illegally delayed by the Trump administration for more than two years. LED bulbs, which will replace the old incandescents, use one-sixth the amount of energy to deliver the same amount of light and last at least 10 times longer," Joe Vukovich, an energy efficiency advocate at the Natural Resources Defense Council
Quote III

"It's the epitome of the abuse of prosecutorial power to bring a case that would not be brought against anyone else. They are going after the man, not a crime. And the legal theory, frankly, is pathetically weak." Former Attorney General Bill Barr
Quote IV

"We all know the risk we take as soon as we get on that ice and everyone understands this sport we love, comes with these types of risk." Bryar Lawrence, the president of the ice racing event
***
The Comments of The Week
There were a number of stellar comments. That's nothing new. It is difficult picking The Comments of The Week.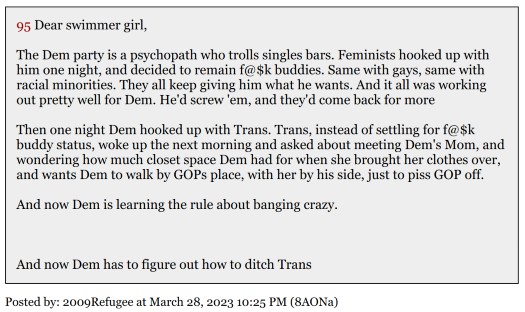 ***

Meat is murder. So are plants. Just WTF are we suppose to eat?

It seems like Roald Dahl may have been onto something after all: if you hurt a plant, it screams.

Well, sort of. Not in the same way you or I might scream. Rather, they emit popping or clicking noises in ultrasonic frequencies outside the range of human hearing that increase when the plant becomes stressed. This, according to scientists, could be one of the ways in which plants communicate their distress to the world around them.

"Even in a quiet field, there are actually sounds that we don't hear, and those sounds carry information. There are animals that can hear these sounds, so there is the possibility that a lot of acoustic interaction is occurring," explains evolutionary biologist Lilach Hadany of Tel Aviv University in Israel.

"Plants interact with insects and other animals all the time, and many of these organisms use sound for communication, so it would be very suboptimal for plants to not use sound at all."
***

When he isn't being guided to stand in a certain spot he is busy fvcking up names. I'm surprised he doesn't say, "I'm Joe Biden and I'm a stupid fvck."

Biden calls devastated Mississippi town Rolling Fork 'Rolling Stone'
Why doesn't the prominent "Dr." Biden elbow him in the ribs?
***

Folks who believe in Global Warming/Climate Change, etc. have never been able to explain this to me. If one is to believe that Global Warming caused the glaciers to melt/retreat and left countless rivers and lakes, what caused the glaciers to melt?
As glaciers retreat, new streams for salmon
Insects move in, alders and willows spring up, and spawning fish arrive in thousands.
Pushing off from the dock on a boat called the Capelin, Sandy Milner's small team of scientists heads north, navigating through patchy fog past a behemoth cruise ship. As the Capelin slows to motor through humpback whale feeding grounds, distant plumes of their exhalations rise from the surface on this calm July morning. Dozens of sea otters dot the water. Lolling on backs, some with babes in arms, they turn their heads curiously as the boat speeds by. Seabirds and seals speckle floating icebergs in this calm stretch of Alaska's Glacier Bay.

Some two hours later, the craft reaches a rocky beach where Wolf Point Creek meets the sea. The creek is a relatively new feature on the landscape: Land at its mouth first became ice-free in the 1940s due to the melting and retreat of a glacier. It took shape through the 1970s, fed by a mountain lake that slowly formed as an isolated chunk of glacier ice slowly melted. Wolf Point Creek is special because almost its entire life span — from the first, sparse trickles melting out under the ice edge to a mature stream ecosystem teeming with aquatic life, from tiny midge larvae to small fish, and with willows and alder weaving along its edges — is known in intimate detail, its history painstakingly documented.
***

Just another day in our Banana Republic.

Trans activists clash with masked Neo-Nazis in violent brawl outside Supreme Court - after 'Trans Day of Vengeance' was canceled due to 'credible threat to life' in the wake of Nashville massacre
A fight broke out between pro and anti-trans protesters in front of SCOTUS
Few showed up after a 'Trans Day of Vengeance' rally was canceled
One man is seen pulling out a knife against the other before a cop tackles him

A fight broke out in front of the Supreme Court Saturday between pro-transgender activists and masked neo-Nazis despite the cancelation of the 'Trans Day of Vengeance' in the wake of the Nashville mass murder.

Only a few people on either side of the transgender culture war attended after the event was called off due to warnings of a 'credible threat to life and safety' by pro-trans activists.

The video, captured by a reporter for The Post Millennial, shows a man in a red shirt confronting two masked men with a sign that said 'Revolt Against F***otry 1488,' a combination of two known Nazi code numbers.
***

What is Jeb Bush's motive for this Tweet?

Wow ... Even Jeb Bush has come out against Trump's indictment
***

Now if they could only buy a beer and light up a smoke. Baby Constitutional steps.

A Minnesota judge has sided with the Minnesota Gun Owners Caucus and struck down the ban which prohibit those under 21 years of age from obtaining gun permits.

Today, the Minnesota Gun Owners Caucus announced that United States District Judge Katherine Menendez has issued summary judgment immediately enjoining Minnesota's prohibition on 18-20-year-old adults from obtaining a Permit to Carry in Minnesota and lawfully carrying a firearm…

— MN Gun Owners Caucus (@mnguncaucus) March 31, 2023
Three individuals had challenged the 2003 law which had enacted an age requirement to be eligible to receive a permit to carry a pistol. They argued that the law was unconstitutional and prevented those under 21 years of age from exercising their Second Amendment rights.

The lawsuit stated that the plaintiffs who are between the ages of 18 and 20, "wish to carry pistols for self-defense, but don't because they do not want to be subject to arrest or prosecution for violating the permitting requirement."
***

They better watch out. They'll be in jail like Ricky Vaughn.
***

The Federal Bureau of Incompetents can infiltrate and foment trouble where no trouble is present. But they can't do any type of serious investigation.

Turns out the 2017 Las Vegas shooter lost $1.5 million gambling just weeks before the shooting
***

Job well done St. Louis Cardinal's Adam Wainright.
***
The ONT Musical Interlude & Fresh Fish Emporium
CBD is in mourning............
On this day: 2 Apr 1998
Rob Pilatus, one half of pop duo Milli Vanilli was found dead in a Frankfurt Hotel room after taking a lethal combination of drugs and alcohol. Milli Vanilli won the 1989 best new artist Grammy after hits like 'Blame it on the Rain' and 'Girl, You Know It's True,' selling 30 million singles and 14 million albums. But in late 1990, the performers were stripped of the award after it was revealed that neither actually sang on the Milli Vanilli album. via thisdayinmusic.com
&&&
Born on this day: 2 Apr 1946
Canadian guitarist and songwriter Kurt Winter from Canadian rock band Guess Who who had the 1970 US No.1 & UK No.19 single 'American Woman'. Winter penned the hit singles 'Bus Rider' and 'Hand Me Down World', both of which were hits for The Guess Who. Winter died of kidney failure at the age of 51 on 14 December 1997. via thisdayinmusic.com
***

He always wanted to be a fireman. Instead he grew up to be a Genius Award Winner. (H/T Isophorone Blog)

MONTGOMERY COUNTY, Md. (7News) — A man who got naked after a crash in Montgomery County is in the hospital Friday morning, officials said.

Pete Piringer, the chief spokesperson for Montgomery County Fire & Rescue Service, said crews responded to Interstate 270 near Montrose Road for a personal injury crash. Once on the scene, Piringer said crews came across an unattended vehicle and the alleged driver of that vehicle "disrobed" and "dropped all his clothes in the middle of the road."
***

A boy and his dog are the center of attention. Tonight's Feel Good Story of The Day.


Bodycam captures the heartwarming moment officers locate 4-year-old and black lab lost in woods

A missing four-year-old New Jersey boy is in safe and grateful arms, thanks to the work of State Troopers and the little guy's best friend, his barking dog.

"Last night, troopers from Buena Vista Station responded to the report of a missing child in Buena Vista Twp., Atlantic County," New Jersey State Police said in a Thursday Facebook statement.
***
Tonight's ONT has been brought to you by Settled Debate.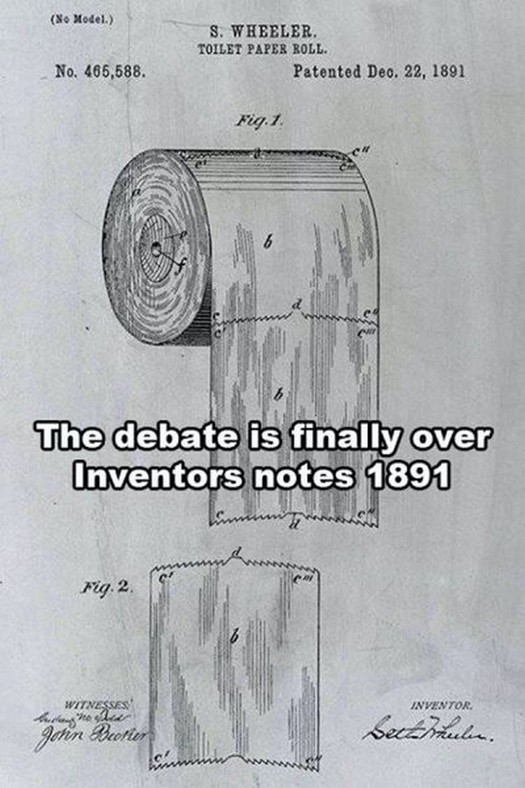 Notice: Posted with permission by the Ace Media Empire & AceCorp, LLC. The ONT is habit forming in a good way. Don't let the Karens grind you down.

posted by Misanthropic Humanitarian at
10:00 PM
|
Access Comments