« Beyond the Valley of the Libs of TikTok
|
Main
|
What An Ice Boner Cafe »
March 31, 2023
Quick Hits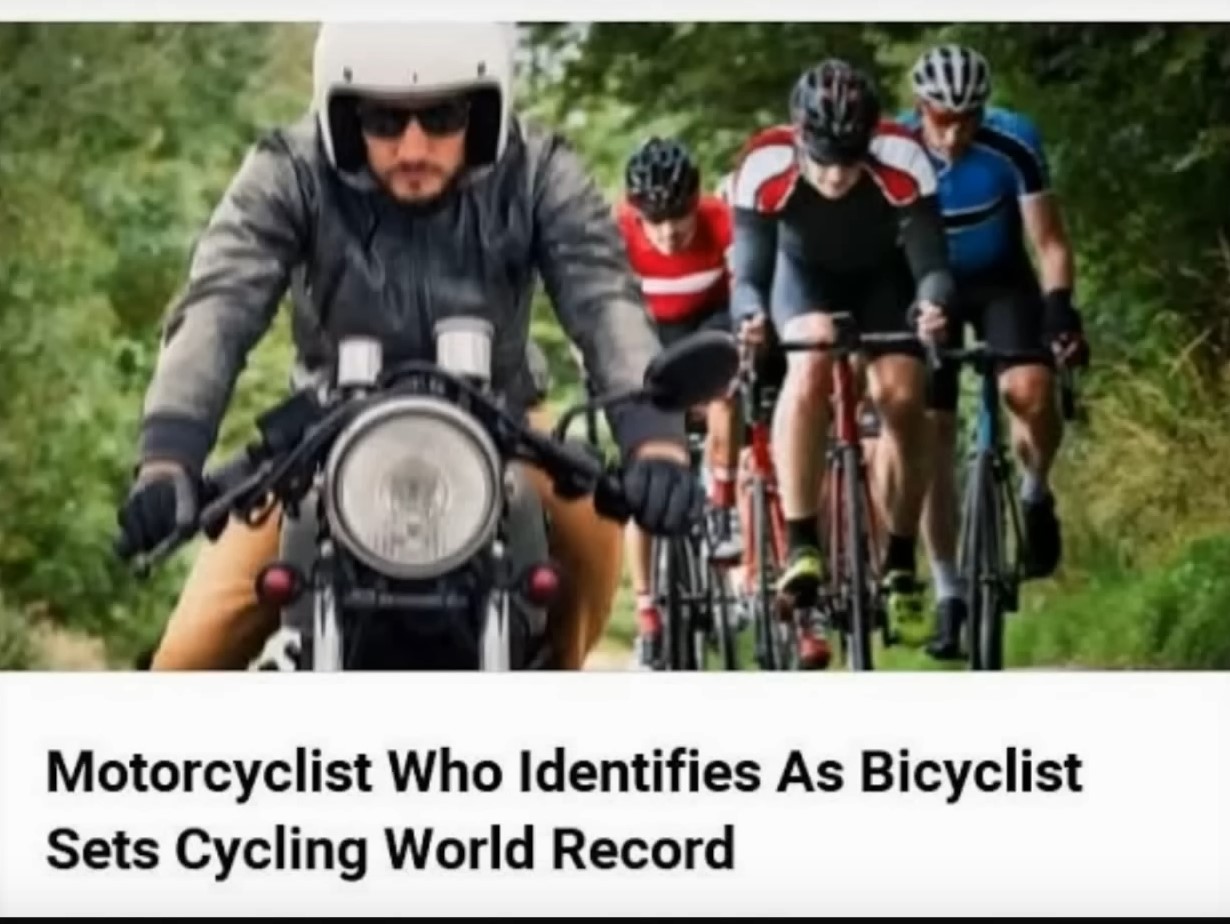 Despite colleges relentlessly patrolling student word and thought to make them "safe," they're being institutionalized at historic rates, and indulging in violent and suicidal ideation.
While college campuses are obsessing over "safe spaces" and diversity, equity, and inclusion, one professor noticed that students are becoming less happy and much angrier.

Mary Gaitskill, a novelist who teaches creative writing courses as a visiting professor at several universities, made the observations in an article for the Chronicle of Higher Education. Gaitskill said that despite constant efforts to make campuses "safe," students in her classes, especially white males, are writing violent and degenerate fantasies, and many students have spent time in mental institutions.

"Anyone who isn't living in off-grid isolation is aware of the tireless efforts by hyperconscious campus administrations to create classrooms where everyone feels safe and as few people as possible will be made 'uncomfortable,' let alone unhappy," Gaitskill wrote, citing "trigger warnings" and training modules about rape and sexual harassment as examples. The college she wrote about doubled down on these practices: including fewer white male authors on syllabi, more training modules, more anti-racist teacher trainings, and more language rules.

Most people, even those affected by real incidents of hate and discrimination, "might fairly mock the corrective apparatus" as "ridiculous" or "dictatorial," Gaitskill added. "The deeper trouble is that it is ineffectual and confusing." ... "[L]ess confident, less sophisticated young men -- those with the most vulnerable self-esteem -- might find it disconcerting to be told, no matter how sensitively it was put, that the trait that they have grown up considering desirable, their most basic default identity, is now toxic," she wrote. "This does not seem to me a minor side effect."

...

That student eventually wrote a story with graphic depictions of self-harm. Another student wrote an account of an attempted suicide that turned out to be autobiographical. In all, four of the eight students in her class wrote about suicide: two wrote about their own suicide attempts; two wrote about friends, one of whom died; one was written by a girl who had known four people in her home town who had attempted or committed suicide, and she was trying to understand them. In all cases, Gaitskill recounted that the stories were filled with despair, either directed at a particular social issue, or simply personal, but "vivid" and "intense."

From Clownfish TV, the media and left (but I repeat myself) continue whining that leftwing woke corporations, particularly those in tech or the media, are attempting to survive the Biden Economy by laying off "diversity and inclusion" hires.
He links this article: DEI teams hit by tech layoffs: a lesson to be learned.
DEI teams in global organizations including Amazon and Twitter have been hit with alarming mass redundancies that have sent shockwaves around the world. This is a big turnaround from the many major industry players who voiced their commitment to diversity, equity, and inclusion only a couple of years ago. And these tech layoffs are setting a worrying precedent for smaller organizations in the tech industry and the wider employment community. In fact, according to a recent Bloomberg report, listings for DEI are already down by 19%.

So, what's going on? Why are these companies targeting their DEI teams? Why have they turned away from their commitment to DEI initiatives? And what impact is this going to have on these businesses?

Let's find out.
I think we already knew. Diversity hires -- which are just political hires -- are a luxury good and you don't get to have luxury goods in a Biden Economy.
You can only have it in a Trump (or DeSantis) economy.


This is a stark contrast to the boom in DEI initiatives that came after the Black Lives Matter protests of 2020. At this time, companies from many sectors made a commitment to the promotion of diversity and inclusion in the workplace. They also invested in the creation of DEI teams to support their efforts. So much so that, according to McKinsey, DEI job listings increased by 123% following the murder of George Floyd.

These mass tech layoffs are undoing all the positive progress that these companies have made since this time, and this is a concern. Moreover, many DEI departments that are still operational are already seeing cutbacks. And all this comes at a huge price for many aspects of a business.

For one thing, going back on a promise to nurture diversity is going to have a big impact on an organization's employer brand.
Clownfish answered that claim simply: No, it won't. People understand that these are charity hires, and understand that you can't do charity when you don't have any money.
Look, if you were hired as charity, you can expect to be laid off the moment a company runs out of charity-money. I don't know what to f***ing tell you.
Here's another one from Clownfish: A diversity hire admits that FaceBook hired her at a salary of $190,000 per year... to do literally nothing.
I mean, she herself says that.
A former Meta recruiter claimed the massive tech company was "hoarding talent" in order to starve out their competition.

As a wave of layoffs gut the tech industry, career strategist Madelyn Machado posted a video responding to claims that Google and Meta had over-hired thousands of employees to do "fake work."

Machado suggested she had been hired by Meta in the Fall of 2021, which she "hated" before eventually getting fired.

"Getting paid $190k to do nothing at Meta" she said in a TikTok video. She added that new recruiters would be explicitly told that they would not hire any new employees within their first 6 months or to a year. She said what they actually did was mostly onboarding, training, and team meetings.

She says all they did was have her sit in training and team meetings.
How long did the Wokies imagine that could go on for?
Neoliberals are among the greediest, most materialistic, emptiest, ruthless social-climbing assholes on planet earth. Did you really think these comfort-craving, status-seeking shitlibs would continue throwing money at you the moment it threatened to cost them their biannual new luxury car lease?
She also says that Meta got angry at her for posting videos announcing that she was being paid almost $200,000 per year to do nothing.
Well, yeah. If you're being paid $200,000 to do nothing, keep quiet about it.
This is like all of those "Day in the Life of a Google Development Thot" videos, where they told all of Google's investors that there was a huge segment of Google's employees who did nothing all day but get massages and drink exotic teas. I've read those had an impact on layoffs, as Meta and Google had to start answering pointed questions from stockholders.
Strong men make good times; good times make weak men; weak men make hard times. (And hard times make strong men.)
We're now in the "weak men make hard times" part of the cycle. If you didn't want the hard times, you shouldn't have voted for weakness, indulgence, and social decay.
DEI training asks scholars which ethnicities should just die already.
A "Cultural Competence Training" that asks participants who should live or die in a hypothetical scenario in which the world is ending has drawn criticism from some online observers.

Doug Ponder, a biblical studies professor at Grimke Seminary in Virginia, tweeted a copy of the training March 14, writing: "A friend of mine, who works in a public university, sent this to me earlier this week."

Ponder, also a pastor at Remnant Church in Virginia, continued in his tweet that what he posted is page one of a diversity, equity and inclusion training his friend's department was "forced to take," starting with "an exercise that asks which intersectional identities you'd save and which you'd leave to die."

"This is demonic," he added.

Ponder could not be reached by The College Fix for comment, including to ask at which university this diversity training was offered.

According to Course Hero, the activity, titled "Whom to Leave Behind," appears to have been offered over the years at several universities nationwide in various capacities, including in English, economics and sociology classes.

It presents a situation in which there is a spaceship leaving a doomed earth, and participants must choose only eight out of the 12 original passengers to be saved, described as:

Accountant with substance abuse problem
Militant African American medical student
33-year old female, Native American who doesn't speak English
The accountant's pregnant wife
Famous novelist with a disability
21-year old female, Muslim international student
Hispanic clergyman who is against homosexuality
Female movie star who is a recent sexual assault victim
Racist armed police officer who has been accused of using excessive force
Gay male, professional athlete who is a vegetarian
Orphaned 12-year old Asian boy
60-year old Jewish university administrator

...

It's unclear who developed the worksheet or how long it's been used nationwide.

In 2018 the same exercise was reported as being used at an Ohio middle school after a city councilman shared the worksheet on Facebook.
When you decree that merit or even basic qualifications to do a job are "white supremacy," this is the type of individual you wind up promoting:
Flashback: "Why Don't They Believe Us?"
If you've never read it, you're missing out. If you have read it, you'll enjoy reading it again:
Imagine you're a normal person. The year is 2016. Rightly or wrongly, you believe most of what you see in the media. You believe polls are broadly reflective of public opinion. You believe doctors and scientists are trustworthy and independent. You're a decent, reasonable person who follows the rules and trusts the authorities.



Imagine your shock, then, when Brexit, which you were assured couldn't happen because it was a fringe movement led by racists for racists, happens. The polls, which widely predicted it wouldn't happen, were wrong. The experts and pundits who told you day after day that it wouldn't happen were also wrong. "Oh well," you say, "these things happen."



Imagine that soon after Brexit, Donald Trump is running for president. You are told by the most trustworthy media outlets that he is going to lose. Some experts say his opponent has a 99% chance of winning. Imagine waking up the morning after the election to discover that the pollsters, experts, and politicians you still trusted were wrong again. Now the racist monster who you were told would never get near the White House is the leader of the free world.



"How did this happen?" you ask yourself. How could everyone I rely on for good information be so wrong? "It was the Russians," they tell you. "The Russians did Brexit, and they got Trump elected too." Imagine that for the next three years, day after day, the media and politicians you still trust keep you up to date on this story of Trump's collusion with Russia. They tell you the how, when, where, and why: the dossiers, the whistleblowers, the peeing prostitutes. Imagine your desperation for things to somehow make sense again.



Here comes the Mueller report. Hard evidence of foreign meddling in Brexit and the 2016 U.S. election is coming to set the world right again.



Imagine your shock, then, when you discover that Brexit had little to do with foreign meddling, and Robert Mueller has very little to report about Trump and the Russians. The collusion story, which dominated your news intake for the better part of three years, slowly dies down. Then it's gone. No one talks about it anymore. Imagine that bit by bit, you're starting to feel that the events you were told would not and could not happen not only happened, but happened without some sort of malign interference. Instead, millions of your fellow citizens simply voted for them. In the American case, it turns out many of your fellow citizens who simply voted for Trump come from states that have been devastated by an opioid epidemic enabled by a corrupt system of incentives involving the Food and Drug Administration, doctors, and Big Pharma. (You might want to take note of this. It will come up again later.)

posted by Ace at
06:31 PM
|
Access Comments