« Phone Thief Cafe
|
Main
|
Daily Tech News 29 March 2023 »
March 28, 2023
Tuesday Overnight Open Thread (3/28/23)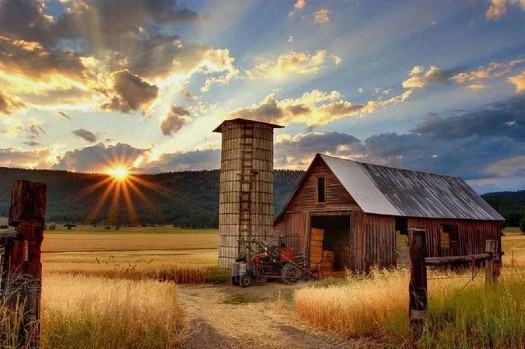 ***
The Quotes of The Day
Quote I

"I hate to have to do this. It's unfortunate. But we make the laws over here. The DOD doesn't. This is not about abortion. It's about taxpayer-funded abortions," Senator Tommy Tuberville (R-AL)
Quote II

"We're buying electric cars for sustainability reasons. But an EV isn't very sustainable if you've got to throw the battery away after a minor collision." Matthew Avery, research director at automotive risk intelligence company Thatcham Research
Quote III

"I think it's extremely ironic that the people advocating for this are the same party, the same people who were once advocating for the empowerment of women," American female swimmer Riley Gaines
***

Residents of Yonkers, NY should feel much safer this evening. Unless you ride on the subways. Then you are on your own.

YONKERS, NY —The Yonkers Police Department announced Monday that they shut down another unlawful smoke shop.

The City of Yonkers Smoke Shop Task Force inspected the shop on South Broadway last week and confiscated unlicensed products being sold, including illicit cannabis and unlawful synthetic cannabinoid products, police said.

The task force shut the store down for building and fire code violations.

Police say that many of the products they found were designed to mimic the appearance of candy, such as a THC-infused "Wonka Bar" that came in jelly doughnut and M&M flavors.
***
Oh how cute and quaint. GOP Reps expect the FBI's Christopher Wray to treat the Nashville school shooting as domestic terrorism. Dream on ladies.

linois Republican Rep. Mary Miller and Georgia Rep. Marjorie Taylor Greene sent a letter Tuesday to FBI Director Christopher Wray, demanding a number of answers regarding the shooting in Nashville, Tennessee.

The Daily Caller first obtained a copy of the letter before it was sent in which the two GOP lawmakers ask the FBI multiple questions on its obligation to investigate and arrest individuals engaging in violent extremism. Both Miller and Greene want to know if the FBI will be treating the shooting at the Christian private school, which left six victims dead, as a domestic terrorist attack.

"The FBI must treat the horrific attack in Nashville as a domestic terrorist attack based on the attacker's transgender political 'manifesto' and intentional targeting of Christians. FBI Director Wray testified to Congress that the gravest threat to our nation is posed by 'lone domestic violent extremists radicalized by personalized grievances,' and the FBI cannot ignore their own guidance on this type of attack just because the Biden Administration supports the transgender political agenda," Miller told the Caller before sending the letter.
***
For every action (force) in nature there is an equal and opposite reaction.
More than 40% of 12,000 current undergraduates surveyed had considered dropping out in the previous six months, up from 34% in the first year of the COVID-19 pandemic, according to the survey, conducted in the fall.

Most cited emotional stress and personal mental health as the reason they considered dropping out — more than finances, inflation or the difficulty of their studies.

"Current freshmen had half of their high school careers disrupted by COVID-19," said Michael New, a professor of social research at the Catholic University of America. "This hurt their preparation for college and is contributing to lower enrollment and higher dropout rates."


Young people from grade school to college have been in a mental health freefall for more than a decade, but experts say pandemic restrictions made the situation even worse.
The Mini-dictators ruling their respective communes states don't give a flying fuck. They are the ones who keep repeating "But, for the children....... They don't care, never have, never will. It's about power and dominion.
***
In a development anyone blessed with the gift of sight could see coming a mile away, Jeep has confirmed the Cherokee nameplate will not continue into the next model year.

The brand is axing its entrant into the popular midsize crossover segment, leaving some to wonder if there will be another vehicle to fill what's now a hole in Jeep's lineup. Cherokee sales haven't been stellar, largely due to decisions that left the vehicle to arguably wither on the vine for a number of years. The present model was introduced nearly a decade ago, with a mid-cycle refresh for the 2019 model year.
***

The Fabulous and I enjoy concerts. However once you hit the age of *29* festival seating and large arenas just aren't our style anymore. Why People Are Getting More Disruptive at Concerts

It isn't just about the music anymore: Fans want their viral moment with a superstar

Concert season is in full swing, with Taylor Swift, Beyoncé and other artists dominating calendars in the coming months. But a new villain is hurting the experience for many: superfans seeking five minutes of social-media fame.

Homemade signs, screaming teenagers and bouncing beach balls aren't new to concerts. What has changed is that, largely thanks to TikTok, any moment of a concert can go viral. More fans are trying to force that moment to happen with wild shenanigans, annoying noises or demands on artists to play unusual songs.
***

I like a good espresso. I'm not that sure I want to go through all of this to get one.

Open source espresso machine is one delicious rabbit hole inside another
The path to epic coffee winds past Arduinos, breadboards, and firmware flashing.

Making espresso at home involves a conundrum familiar to many activities: It can be great, cheap, or easy to figure out, but you can only pick, at most, two of those. You can spend an infinite amount of time and money tweaking and upgrading your gear, chasing shots that taste like the best café offerings, always wondering what else you could modify.

Or you could do what Norm Sohl did and build a highly configurable machine out of open source hardware plans and the thermal guts of an Espresso Gaggia. Here's what Sohl did, and some further responses from the retired programmer and technical writer, now that his project has circulated in both open hardware and espresso-head circles.
***
I apologize in advance if you don't want to read about 2024 Presidential politics. Beached whale is considering another waddle for the White House Chris Christie thinks we want him as POTUS. Not so fast fat-so.

Chris Christie wants a New Hampshire do-over.

That was the overriding message on Monday night during a visit that Mr. Christie, a 2016 presidential candidate, made to the state, a testing-the-2024-waters trip in which he sharply criticized Donald J. Trump and waxed nostalgic for his own short-lived primary campaign seven years ago.

Mr. Christie, the former Republican governor of New Jersey who is mostly an afterthought so far in polling of a potential 2024 field, evoked many moments of 2016 at the town-hall-style event. Both he and audience members revisited his last-place finish in the New Hampshire primary that year, his leaving the race and endorsing Mr. Trump, and his eager support for the former president right through the 2020 election.

Mr. Christie said that support abruptly ended on election night in 2020 when Mr. Trump signaled his intent to subvert the democratic results. Ever since, he said, Republicans have been dragged into "a sinkhole of anger and retribution" by the former president.

I think most of us have something we would like to do over. But time passes on.......
***
Biden Orders Federal Reserve to 'Explore' Digital Cash
If I were King for a day one of the Top 10 things I would do is eliminate The Fed and several cabinet positions. No I wouldn't line anyone up against a wall......
***
***

I guess the science isn't settled after all. Dip shit contrarian seeking her 15 minutes of fame has struck it rich.

"Your Dog And Cat Do Not 'Love' You": Person Attempts To 'Debunk Myth' On The Nature Of Pet-Owner Relationships, Gets Slammed Heavily In Return
***
The ONT Musical Interlude & Magic Fingers Emporium
&&&
***

I thought "How-To Instructions" were on the world wide web...... Genius Award Winners.

Two wannabe thieves have been jailed after blowing up two cash points but failing to steal a single penny.

CCTV footage captured the moment Jamie Masters, 34, and Wayne Lewis, 42, used makeshift explosives to try and access an ATM in Essex last year.

But all the pair managed to do was cause more than £100,000 worth of damage and land themselves in jail.
***

Genius Award Winner meets Tonight's Feel Good Story of The Day.

A Georgia homeowner fatally shot a would-be intruder trying to break into his house – and a neighbor called police after the gunshots interrupted her breakfast, police said.

Shots rang out at about 5:30 a.m. Thursday in DeKalb County when an unidentified homeowner shot the unidentified male suspect, who was rushed to a local hospital but did not survive, Fox 5 Atlanta reported.
***
Weekly commenter stats for week of 3-26-2023
Top 10 commenters:
1 [585 comments] 'Joe Mannix (Not a cop!)' [82.11 posts/day]
2 [542 comments] 'Sponge - F*ck Joe Biden'
3 [516 comments] 'TheJamesMadison, being witty and sophisticated with Ernst Lubitsch'
4 [456 comments] 'Lithiated gp For Pep'
5 [436 comments] 'Aetius451AD Work Laptop'
6 [378 comments] 'andycanuck (Vwz3I)'
7 [351 comments] 'Skip'
8 [328 comments] 'Christopher R Taylor'
9 [270 comments] 'Alberta Oil Peon'
10 [254 comments] 'polynikes'
Top 10 sockpuppeteers:
1 [135 names] 'Official Novdu Informations' [18.95 unique names/day]
2 [66 names] 'Klaus "Rump" Schwab'
3 [65 names] 'Not The Twilight Zone but close'
4 [64 names] 'Duncanthrax'
5 [56 names] 'Quarter Twenty '
6 [47 names] 'NC Feller'
7 [35 names] 'Chuck Martel'
8 [34 names] 'andycanuck (Vwz3I)'
9 [32 names] 'Count de Monet'
10 [31 names] 'Axeman'
***

Tonight's ONT has been brought to you by The Full 9 Yards.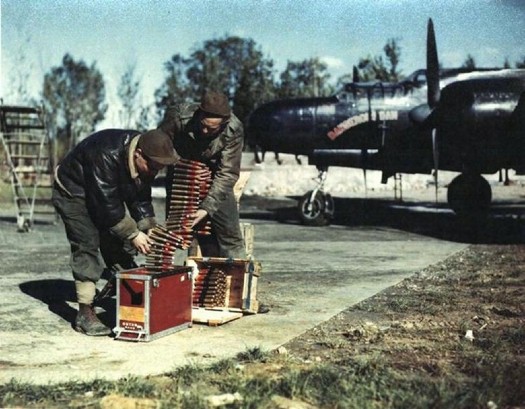 ***
Notice: Posted with permission by the Ace Media Empire & AceCorp, LLC. Tonight's shenanigans have been begrudgingly approved by the law firm of Dewey, Cheatem & Howe, S.C not to be confused with Dewey, Cheatem & Dumass, Ltd. Big shoutout to Mr. Buck Throckmorton & Roger Ball for filling in last night at late notice. Thank you Buck & Roger.

posted by Misanthropic Humanitarian at
10:00 PM
|
Access Comments