« Daily Tech News 22 March 2023
|
Main
|
Mid-Morning Art Thread »
March 22, 2023
The Morning Report — 3/22/23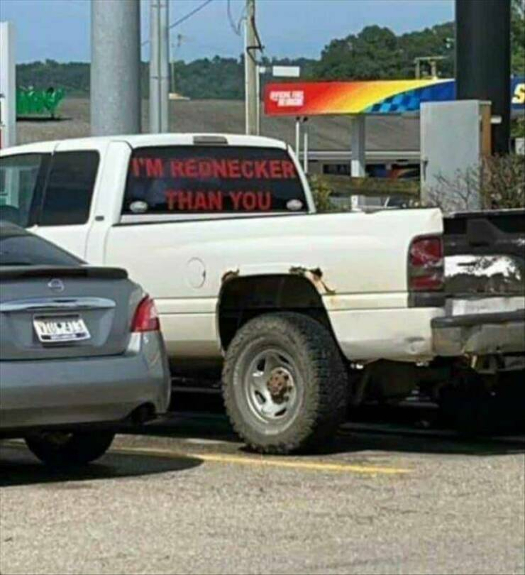 Good morning kids. Our latest podcast, recorded yesterday with the estimable Robert Spencer (linked here and in the sidebar) was among one of our most engaging to date. Obviously, the lion's share of the hour was spent discussing the impending arrest and indictment of former President Trump for a non-crime. It's essentially the moral equivalent of a bill of attainder in which affirmative action hire and supposed Harvard grad (which immediately tells you the worth of a degree earned in the last 20 years or so from that place) Alvin Bragg, probably with the help of fellow Harvard and Columbia grad Barack Obama (like Amos helping Andy, or can I not write that?) literally declaring a completely legal payment via non-disclosure agreement now a federal crime involving illegal use of campaign cash, or something like that.
It's a farce, it's a sham, it's a mockery of a farce of two shams of a travesty. But so is the fact that the United States of America – that is the nation formerly known as the United States of America – has more in common now with a third world banana republic shit hole. And considering the intentional or accidental via intentional ideological destruction of our economy, the censorship and demonization of all voices of political dissent everywhere (because now every aspect of your life is political, not just party politics) and the continued imprisonment of innocent people for a government-staged "riot" among many other depredations that began with a stolen election, we're no doubt already there.
At some point we are going to have what I refer to as the President for Life, for this week. Whether or not they are replaced with whoever is the Flight Lieutenant or Generalissimo du jour, they will all be part and parcel of the Democrat Deep State junta.
Be that as it may, Tucker Carlson and others are warning that should this happen, the nation will have crossed a rubicon.


"The whole thing doesn't make any sense at all on a legal level," Carlson observed. "On a political level, it does because Trump is running for president."

So we have a partisan Soros-backed prosecutor who promised to indict Trump and is potentially going to indict him over something that has long been deemed not a crime.

"If the Democratic Party is allowed to do this, allowed to crush the presidential front-runner, the main threat to their power, with a bogus criminal case, where does that leave us? We're done because that precedent will live forever and voters will never again determine the outcome of a presidential election. It's remarkable when you think about it. . . What happens if they get away with this? No one seems to be thinking this through. Everyone's all spun up, but what happens if they get away with this?"

"If they use the Justice Department in full view of everyone to settle a political score and to keep the White House, just to take a guy out of the race who seems to be doing fairly well, we'll destroy the justice system and that's not a small thing. A functioning justice system has kept this country peaceful for hundreds of years. The purpose of a justice system is to administer justice so that citizens don't have to do it themselves. You outsource that duty to the government. But what happens when you take that away, when there is no justice system?"

"What happens when the Department of Justice decides that its goal is not justice but protecting the ruling class at all costs? . . . Think about that. People are still going to demand justice. The desire for justice is an inherent human desire. We are born with it. But if there's no neutral place to do it, some people will decide they're going to have to do it themselves. Now, we don't know exactly what that's going to look like, but we can say for certain it's going to be really ugly."
Much as I admire and respect TuCa, I have a little newsflash for him: It's already ugly. It got that way when the DOJ, either at the behest or with the tacit approval of the Democrat Party and the RINOs staged the violence on January 6th, 2021 in order to incite a violent reaction from Trump rally goers and thereby create the pretext to ultimately outlaw that party, it's leaders and media personalities. Most notably Carlson as Junta Enemy #1.
And when I saw outlaw the Republican party, I mean anyone who is not a Liz Cheney, Adam Kinzinger or for that matter Pee-Air Defecto Romney or Mitch McChicom. By the way, that's not just politicians. That's people at school boards who speak out against the brainwashing and disfigurement of their children. People who attempt to protest Drag Queen Story Hour in libraries or worse, hold normal story hours with conservative Christian authors like Kirk Cameron. Citizens who have no choice but to use lethal force, be it with a gun or even barehanded, to protect life and property from a criminal "of color."
PS: once being identified either via religious affiliation or political party registration as a potential "terrorist," "insurrectionist," or other "existential threat to our precious democracy" (*vomit*), watch how fast your firearms are confiscated. Meh, before long, watch how fast you wind up like Paul Manafort, Michael Flynn, Jacob Chansely the Buffalo headdress "terrorist"(!!), the scores of others still rotting away in the Garland Archipelago or otherwise had their lives ruined by being forced to cop a plea. And now, probably like former President Donald Trump.
Think that's bad, look at what happened to the poor woman arrested in England for standing in front of an abortion abattoir and admitting to praying silently. Or what happened to the guy who refused to bake a cake for a godless, heathen homosexual marriage.
We're already way past the point of "getting ugly." It's going to get bloody awful, and you can likely emphasize "bloody." It's why I'm a bit frustrated and disappointed when the conversation steers to the election and the brewing fight between Trump and DeSantis for the nomination. Whoever you support, whoever you're pissed at for saying this or that about the other, the question in my mind is, given everything that is going on and given the fact that we are talking about "things getting ugly" and "crossing the rubicon," does anyone think that the powers that be who stole 2020, sabotaged 2022 and are now about to lock up a former president on zero grounds and chuck him in prison along with the poor stooges entrapped by the DOJ think the 2024 election is going to be able to be won by whoever our candidate is?
I guarantee you that if by some miracle our candidate does pull out the win, watch how fast the rioting happens and worse, Generalissimo Vanilli Milley has the President-elect immediately arrested for "stealing the election." And if you think the cops and the soldiers are going to refuse to carry out that order, think again.
We've crossed so many Rubicons already, I'm Rubicon'd out. I wish Trump and DeSantis would see this and stop acting as if this is just politics as usual. It isn't.
Oh well.
ABOVE THE FOLD, BREAKING, NOTEWORTHY
SHAMPEACHMENT 1.0, 2016 CLINTON/OBAMA COUP, CONGRESSIONAL PERSECUTION, SPYGATE, DEEP STATE, MUELLER DECEPTION
NOTE: The opinions expressed in the links may or may not reflect my own. I include them because of their relevance to the discussion of a particular issue.
ALSO: The Morning Report is cross-posted at CutJibNewsletter.com if you want to continue the conversation all day.
Follow us on Twitter: @CutJibNews
Follow us on Instagram: @Cutjibnewsletter
TIP JAR: Your support helps keep the lights on and is truly appreciated. Note: We are on Stripe, not PayPal.

posted by J.J. Sefton at
07:49 AM
|
Access Comments