« Food Thread: It IS The End Times: French Toast With Maple Syrup Is
Back On The Menu!
|
Main
|
Sunday Overnight Open Thread (3/19/23) »
March 19, 2023
Gun Thread: Still More March Edition!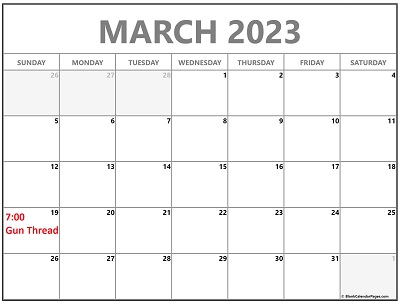 Howdy, Y'all! Welcome to the wondrously fabulous Gun Thread! As always, I want to thank all of our regulars for being here week in and week out, and also offer a bigly Gun Thread welcome to any newcomers who may be joining us tonight. Howdy and thank you for stopping by! I hope you find our wacky conversation on the subject of guns 'n shooting both enjoyable and informative. You are always welcome to lurk in the shadows of shame, but I'd like to invite you to jump into the conversation, say howdy, and tell us what kind of shooting you like to do!
Q: Weasel, who is finally making a trip to WeaselAcres?
A: Weasel! Weasel are finally making a trip to WeaselAcres!
Yep, that's right guys 'n gals, I am taking a few days off this coming week and headed to the farm. The weather sounds great and I can't wait to get down there! I'll have some sort of trip report next Sunday. Also - be sure to keep an eye on the 2023 NoVAMoMe info below (no updates for this week).
With that, step into the dojo and let's get to the gun stuff below, shall we?
******
F-Class World Championships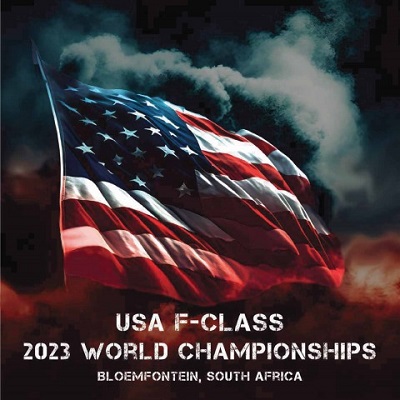 Many of the friends I have on the U.S. Rifle Team are now in Bloemfontein, South Africa for the 2023 F-Class World Championships. Matches commence this coming Tuesday, March 21st. Every four years, the very best shooters in the world get together for individual and team matches to decide the very best of the very best shooters in the world. It is difficult to describe the level of skill necessary to be competitive at this level of the sport, not to mention the preparation and logistics involved in getting yourself and all your gear safely to the range.
This is both the Super Bowl and Olympics of Long-Range competitive shooting. Imagine all those years of training and practice and preparation culminating in the range being called hot and getting down to the business of shooting at a 5-inch circle from a kilometer away. You have to be a very cool customer to bring together and focus all of the skills necessary at the precise time and place required. There is an enormous mental component of competing at this level, and its difficult to describe to those who haven't been there and experienced it.
I am not a believer in participation trophies, and at the end of the day there is only one winner. That's the way it is, and that's the way it should be. I have, however, always been impressed by those participating in this sport and the level of grace and good sportsmanship exhibited at even the most routine weekend club level matches. This is also the way it should be. You buy the ticket and you take the ride and may the best guy or gal win. In that respect, everyone involved is a winner.
So my hat is off to all of the competitors from all of the countries around the world who are gathering in Bloemfontein for a few days at the range to decide who is best. I encourage you all to follow the results as the matches start next week. I'll write a little bit about scoring for international competition next Sunday and we can analyze some of the results.
Good Luck to all the competitors, and GO U.S.A.!
***
Here is something I have long wanted to mention here on the Ol' Gun Thread, and that is how to assess function and condition of used revolvers. Many, many, many of the firearms in the WeaselCollection are vintage, and thereby necessarily purchased in used condition. When looking for a gun I am not typically looking for an example in pristine condition, and find that some honest wear is absolutely A-OK. What is honest wear in my opinion? Well generally I'm looking for signs of normal use under typical conditions and reasonably good care. A little holster wear doesn't bother me at all.
Here's our old pal GunBlue490 with a nice long video on inspecting and evaluating a used Smith & Wesson revolver.
How about you all? As I mentioned the video is longer at nearly 50 minutes, so you may want to save it to watch later. For discussion this evening, do you have an affinity for vintage firearms? If so, why? I happen to appreciate the machining and gunsmithing involved in the production, but there could be other reasons. I will tell you that I have purchased a lot of firearms online, and never really felt as though I was on the short side of the transaction when the firearm showed up. Perhaps I have just been lucky, but I wouldn't hesitate to purchase used again.
Anyhow, this excellent video will give you some things to look for in a used revolver when performing an inspection.
******
Guns of the Horde
OK - our pal
scampydog
is just showing off!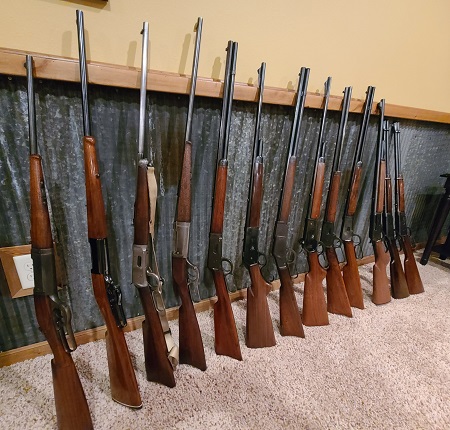 Attached is a lever gun pron pic before the boat accident. Winchester & Marlins. Need to add an 1866 or three.
Holy Atomic Flaming Shitballs! Very nice collection, scampydog, congratulations!!
******
Range Reports
First up, our de-lurking pal Bushi Bear took a nice new Walther to the range and files the following report.
I purchased my first firearm in October - a full-sized Walther PDP with a 5" barrel. Somehow knowing that my middle aged eyes were having trouble picking up the PDP's white dots, Santa brought me a Holosun RDS for Christmas. Man, it's fun to shoot! I'm trying to go the range twice a month and last Monday, snuck out of work for some Trigger Therapy.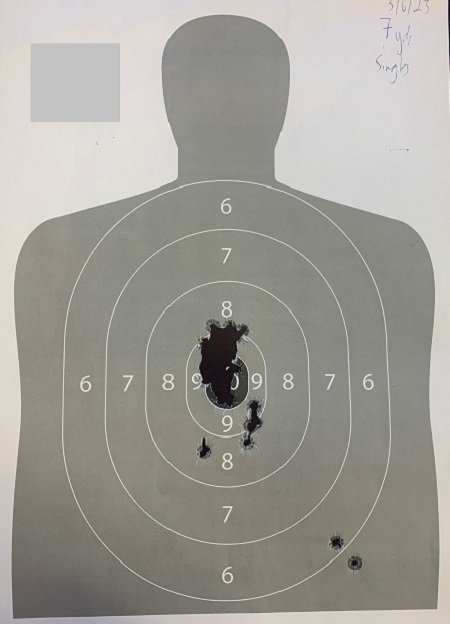 Single Shots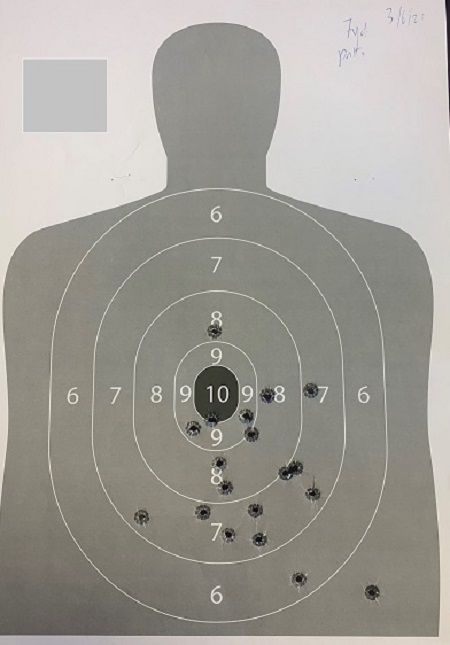 Double Taps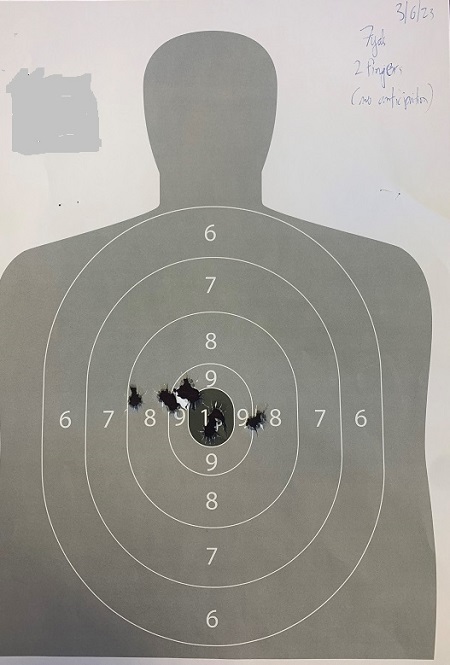 Dos Fingers
The first photo single shots were pretty decent, so I moved on to double taps. I have a tendency to pull them low left (I'm left handed) when I shoot faster. I was told this was because I am anticipating the shots. The third photo was a new drill for me. Holding the pistol with only thumb and forefinger. Oddly, I didn't seem to anticipate on that one.
Congratulations on the new Walther and that's some very good shooting, so keep up the good work!


***
Next up, our pal Rihar shares a trip to the family property for a day of shooting!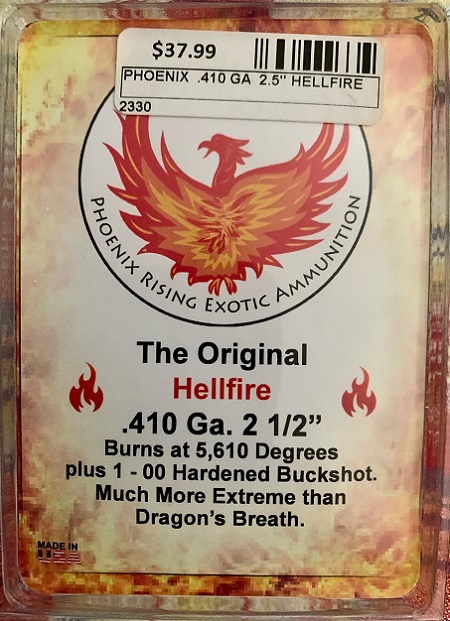 My family has some property near LaGrange Texas (of Chicken Ranch and ZZ Top fame). Its a "Century Ranch" and I hope it stays in the family for centuries to come.

We go there for family gatherings and it has a gravel pit we use as a gun range. This is probably old hat to some of you but we had a chance recently to shoot some "hellfire" shotgun shells for our 410. They cost way too much but they were fun to shoot. I don't know why they are buckshot. I think bird shot would make more sense but what do I know.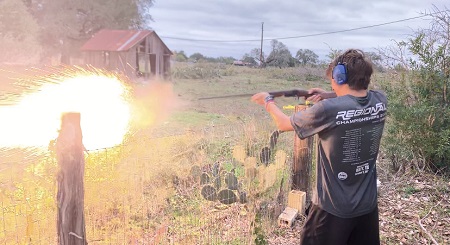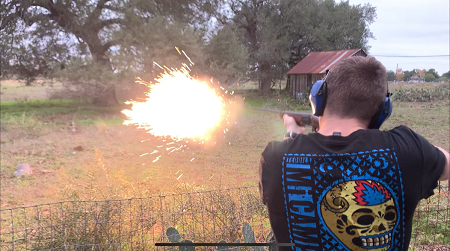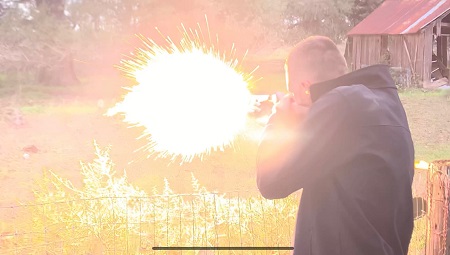 These photos aren't in our gravel pit. In the background is a shed that served as a "convenience store" for the sharecroppers my grandparents worked with in the 30s and 40s. They would sell "soda-water" and peach ice cream there. The property is near the Colorado River about 100 miles from the Gulf of Mexico but someone caught a sea turtle in it near our property in the 40s and my grandmother wrestled down and made soup out of it. Or that's how she told the story anyway.
Very nice Rihar! Thanks for sharing this. Nothing quite like just shooting for fun!
******
Next, our pal
PacosMojo
has a skerry result at the range with reloads.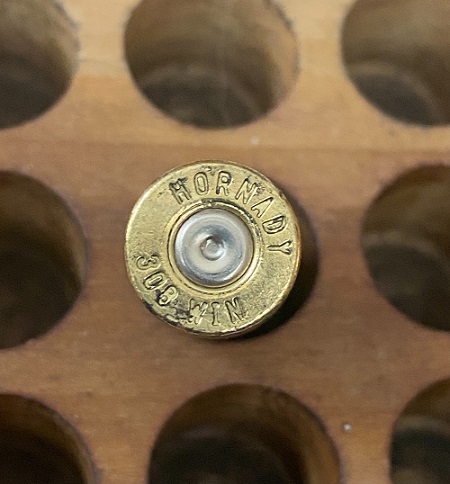 Why you always decrease the maximum recommended powder charge by 10%. Especially when playing with a non-SAAMI specification cartridge (8.6 Blackout) chambered in a home built rifle, and using an insanely fast-twist rate barrel (1:3, yes you read that correctly). Oh, and I substituted a similar weight traditional cup and core bullet for the recommended solid copper projectile, which explains why the bullet blew up into multiple pieces around 30 feet from the barrel and you could see a bunch of holes in the fresh snow. Thankfully, the rifle and Paco managed to survive unscathed. You wouldn't believe I've been reloading metallic cartridges since 1995, would ya? I wouldn't either! Fellow morons, heed these words and learn from my stupidity.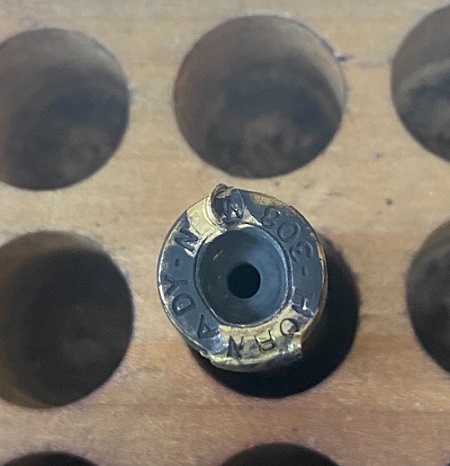 Yikes!
Please - if you aren't going to listen to a guy on the internet calling himself Weasel, then listen to the guy on the internet calling himself PacosMojo! Regarding powder charges, start low and work your way up!
******
GPS Lady
This is sort of wacky and I thought you might enjoy it.
******
NoVAMoMe 2023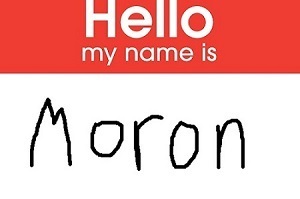 Not so fast on the gun stuff, buckaroos! We have a little bit more on the NoVAMoMe to discuss. In fact, this will be the first of a long and seemingly endless series of reminders to get yo' big butt off the couch and come out and meet some of your online friends. Let's kick things off with a few NoVAMoMe FAQ.
Q: Is it fun?
A: Yes. Just ask anyone who has been to one. You will have fun, or else.
Q: When is it again? Did you say June?
A: Yes. A thousand times yes! June 10th, from 1pm til 6pm or so.
Q: I'm sort of a dork. Can I just slink-in, watch for a bit and then slink out without having to actually speak with anyone?
A: Yes. In fact, we have strategically placed large potted ferns for lurkers to hide behind.
Q: Will bluebell be there? I really want to meet bluebell.
A: Of course! Well, assuming things go well at the parole hearing.
Q: Is there food and drink?
A: Yes! $30 for a bigly buffet, and a cash bar. We had to bump up the food price a bit to cover costs this year.
Q: Can I make references, even veiled references to the secret MoMe location on the blog?
A: NO! Seriously, please don't.
Q: Sounds great, Weasel! How do I sign up?
A: We will again have an online page with registration and payment specifics, however, it's not yet live as we're still working out a few of the details. Keep an eye out here on the ol' Gun Thread or the main page sidebar for more info in the coming weeks.
OK, I'm talking to YOU Mr. or Ms. I'll Go Next Time. Guess what? The next time is here. It's a really fun event and we would love to have you join us. Hopefully some NoVAMoMe veterans will speak up in the comments and encourage the introverts to stop being big baby chickens and make this the year to come out of the shadows!
******
Musical Interlude
Here is CCR with
Green River
.
******
Gun Basics 101
I thought there was a new video from the She Equips Herself gal, but I must've been imagining things. Here is a video from 2020 on home defense considerations and the shotgun vs handguns.
******
Cigar of the Week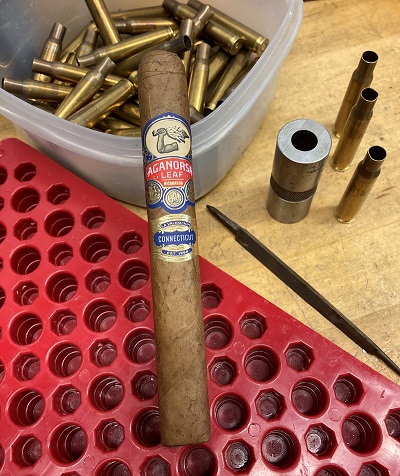 This week our pal rhomboid scores again with this excellent review of the Aganorsa Leaf La Validacion Connecticut.
Aganorsa Leaf is a brand with a bewildering range of names for different lines - I won't even try to sort it out here. And when one searches for the name, one also gets many other brands and cigars as results, since the company is one of the largest tobacco growing conglomerates in Nicaragua and provides leaf to many premium brands. They use Cuban-seed for their tobacco and Cuban styles and methods in their operations. This is my first try of their products, but their overall reputation is very high, so it won't be the last.

In any case, I picked up the Aganorsa Leaf La Validacion Connecticut, in the box-pressed toro vitola (6.25 X 52) at the local. It's a nice-looking golden-brown stick with an Ecuador Connecticut wrapper and (of course) all Nicaraguan binder and filler. The profile here is a flavorful medium. One of the many current Connecticut wrapper cigars that while smooth, has more flavor than has often been associated with that wrapper leaf. Excellent construction and burn, lots of smoke, and for flavor notes I would include cedar, and some subtle baking spice. A solid choice for those looking for flavor in a medium profile. You can find them online for $6-8.
Excellent, rhomboid! Thank you!
Programming Note: I haven't forgotten about the write-up on cigar humidification - I just haven't had time to pull it together. Totally my fault! - Weasel
******
Here are some different online cigar vendors. You will find they not only carry different brands and different lines from those brands, but also varying selections of vitolas (sizes/shapes) of given lines. It's good to have options, especially if you're looking for a specific cigar.
Cigarsinternational.com
Cigarpage.com
Famous-smoke.com
Cigarsdaily.com
Neptunecigar.com
Smallbatchcigar.com
Bobalu Cigar Company
Cigarbid.com
******
Ammo Link-O-Rama
I'm really very seriously not kidding around anymore. Buy Ammo
AmmoSeek - online ammo search tool
GunBot - online ammo search tool
SG Ammo
Palmetto State Armory
Georgia Arms
AmmoMan
Target Sports USA
Bud's Gun Shop
American Elite Ammo NEW!
***Mail Bag***
This week's mailbag entry is from our pal Ex Ex. Great one! Love it!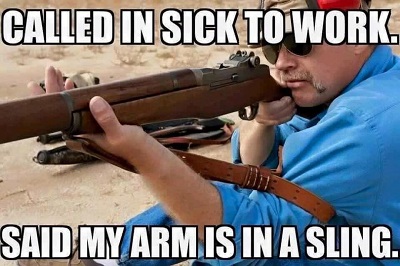 ******
Please note the new and improved protonmail account gunthread at protonmail dot com. An informal Gun Thread archive can be found HERE. Future expansion plans are in the works for the site Weasel Gun Thread. If you have a question you would like to ask Gun Thread Staff offline, just send us a note and we'll do our best to answer. If you care to share the story of your favorite firearm, send a picture with your nic and tell us what you sadly lost in the tragic canoe accident. If you would like to remain completely anonymous, just say so. Lurkers are always welcome!
That's it for this week - have you been to the range?


posted by Weasel at
07:00 PM
|
Access Comments