ę MSNBC Wants You to Know, Again, That Getting In Shape Is White Supremacist Terrorism
The Navy Erase Physical Fitness Failures From Sailor Records
Plus: GAINZZZ
|
Main
|
If Memes Be The Price Of ONT, Lord God We Ha' Paid In Full! Ľ
February 24, 2023
Beat the Iron Flower Cafe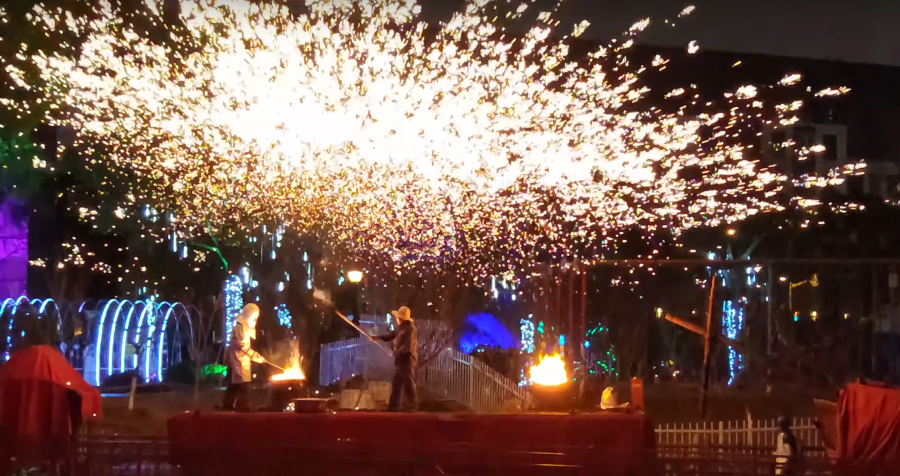 They look like the tech guys running
The Carousel in Logan's Run,
but they're actually "beating the iron flower."
Explained later -- beneath the fold! --
to add some drama and suspense to tonight's Cafe.
Odd to have this as among the landmarks on your daily commute.
Looks cool but notice where they choose to cut.
I hope everyone has a lot of this activity planned for their weekend.

Dressing up your dog? Gay. Unless it's for stealth purposes, as part of the ancient art of ninjitsu. Obviously.
Rabbit eating lettuce. GAYYY!!!
LOL is this pigeon gay or what?
Riding double with a dude is, how you say?, gayballs.
This rabbit decided today was a good day to eat raspberries and come out to its dad.
You're not in the water, and this is gay.
This dog really "likes music." One of that kind, if you know what I mean.
Don't be hornswoggled by the beard in the bikini. This guy is as gay as the day is long.
As a general matter, birds are pretty gay.
This "art" is pretty "artistic" if you know what I mean. And I mean: Gay.
Undersea volcano erupting. Not gonna lie, it's pretty gay. It's gonna be an influencer with its own makeup line in a month, mark my words.

Okay enough of that. It's gotten silly.
This took me a second to get: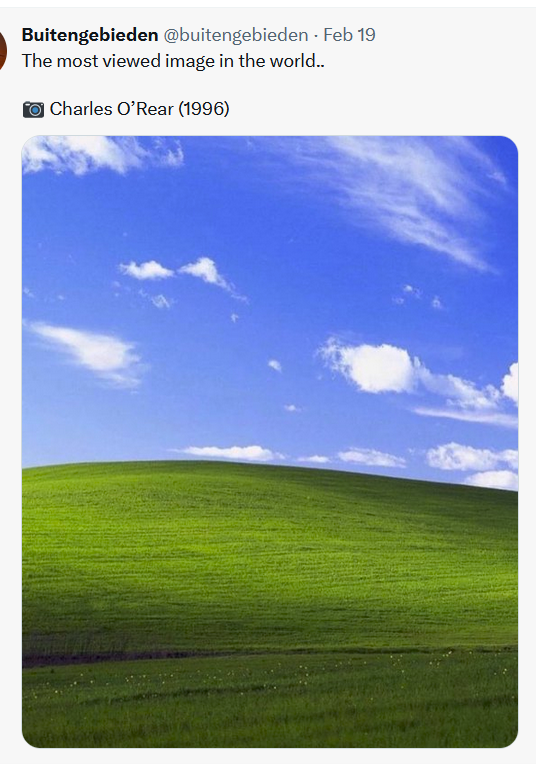 I believe that that image was usually preceded by this musical fanfare.
Not even once, mate:
Below, "iron flower fireworks:"
This is a practice in China. It's what you've guessed it is: A man draws out a blob of molten metal from a furnace, and the other man bats it and sends a thousand tiny blobs of molten metal flying.
he ancient art of Datiehua, or "Beat the iron flowers," is traditionally performed to celebrate the Spring Festival.
I usually beat the iron flower before I go to bed.
Such performances reached their peak in popularity during the Ming (1368-1644) and Qing (1644-1911) dynasties as a way for local blacksmiths to show off the strength of their iron works.
Samesies! That's why I do it, too.
Traditionally, the performances are held to usher in blessings for everything from good harvests to thriving business. The latter association comes from the Chinese word for flower, hua, which rhymes with fa, or "fortune."
All I know is that when I beat the iron flower, I fall asleep like a baby.
More video of men beating their iron flowers here.
Not to ask the obvious question, but: These yellow-hot bits of molten iron don't burn the spectators' faces off their faces? Do they cool that rapidly? If so, why are the guys batting the molten metal around wearing protective hoods and gloves?
I feel as though if I were watching as many Jackie Chan movies as I know I should, I would already know all about this. At least six Jackie Chan movies must have had climaxes where the big fight happened at an iron flower fireworks show.

So gay:
You, Madame, have been duly served.

posted by Ace at
07:39 PM
|
Access Comments