« Wednesday Morning Rant [Joe Mannix]
|
Main
|
Metropolitan Police Officer on January 6th: "They Set Us Up, They Set Us the F*** Up"
Update: The Left Freaks Out That The Public Will Get to See the Videos They've Hid From Them For Two Years »
February 22, 2023
Fulton County, Georgia Grand Jury Forewoman Promises "Long List" of Names Coming for Recommended Indictments in "Election Interference" Case, But There's a Problem
UPDATE: Wiiiiiitch, Please!
The New York Times loves telling you about what this grand jury forewoman is indiscreetly divulging.
Note that grand juries in Georgia do not have the power to actually indict people, only to recommend their indictment. A DA still either acts or refuses to act on the recommendation.
A special grand jury that investigated election interference by former President Donald J. Trump and his allies in Georgia recommended indictments of multiple people on a range of charges in its report, most of which remains sealed, the forewoman of the jury said in an interview today.

"It is not a short list," the forewoman, Emily Kohrs, said, adding that the jury had appended eight pages of legal code "that we cited at various points in the report."
She declined to discuss who specifically the special grand jury recommended for indictment, since the judge handling the case decided to keep those details secret when he made public a few sections of the report last week. But seven sections that are still under wraps deal with indictment recommendations, Ms. Kohrs said.

Asked whether the jurors had recommended indicting Mr. Trump, Ms. Kohrs gave a cryptic answer: "You're not going to be shocked. It's not rocket science," adding "you won't be too surprised."

...

A focal point of the Atlanta inquiry is a call that Mr. Trump made on Jan. 2, 2021, to Brad Raffensperger, the Georgia secretary of state, in which he pressed Mr. Raffensperger, a fellow Republican, to recalculate the results and "find" 11,780 votes, or enough to overturn his loss in the state.

"We definitely started with the first phone call, the call to Secretary Raffensperger that was so publicized," said Ms. Kohrs, whom The Associated Press first named and spoke with on Tuesday about the election meddling investigation.

"I will tell you that if the judge releases the recommendations, it is not going to be some giant plot twist," she added. "You probably have a fair idea of what may be in there. I'm trying very hard to say that delicately."

Here's what the New York Times isn't telling you: The forewoman is showing a clear emotional and partisan investment in seeing The Bad Orange Man indicted which will be used by Trump to quash the grand jury's recommendation as tainted.
She's also obviously... off.
Isn't a grand jury's work and findings supposed to be secret? Does she think that she's observing the rule of secrecy by just dropping Big Hints about what they're recommending?
She says she'll be "sad" if the DA doesn't prosecute the Orange Bad Man.
And you want the foretard of your jury emotionally invested in a specific outcome like that!

Anderson Cooper is upset not that a real live CNN viewer got on the grand jury, but that this real live CNN viewer then outed herself by speaking to CNN!
Doesn't this retard know that Democrat Progressives are supposed to hide their lunatic agenda from the public, lest the public get any chance to weigh in on it?
This is all very unexpected behavior from a leftwinger. I'm just beside myself with confusion, I am, I am!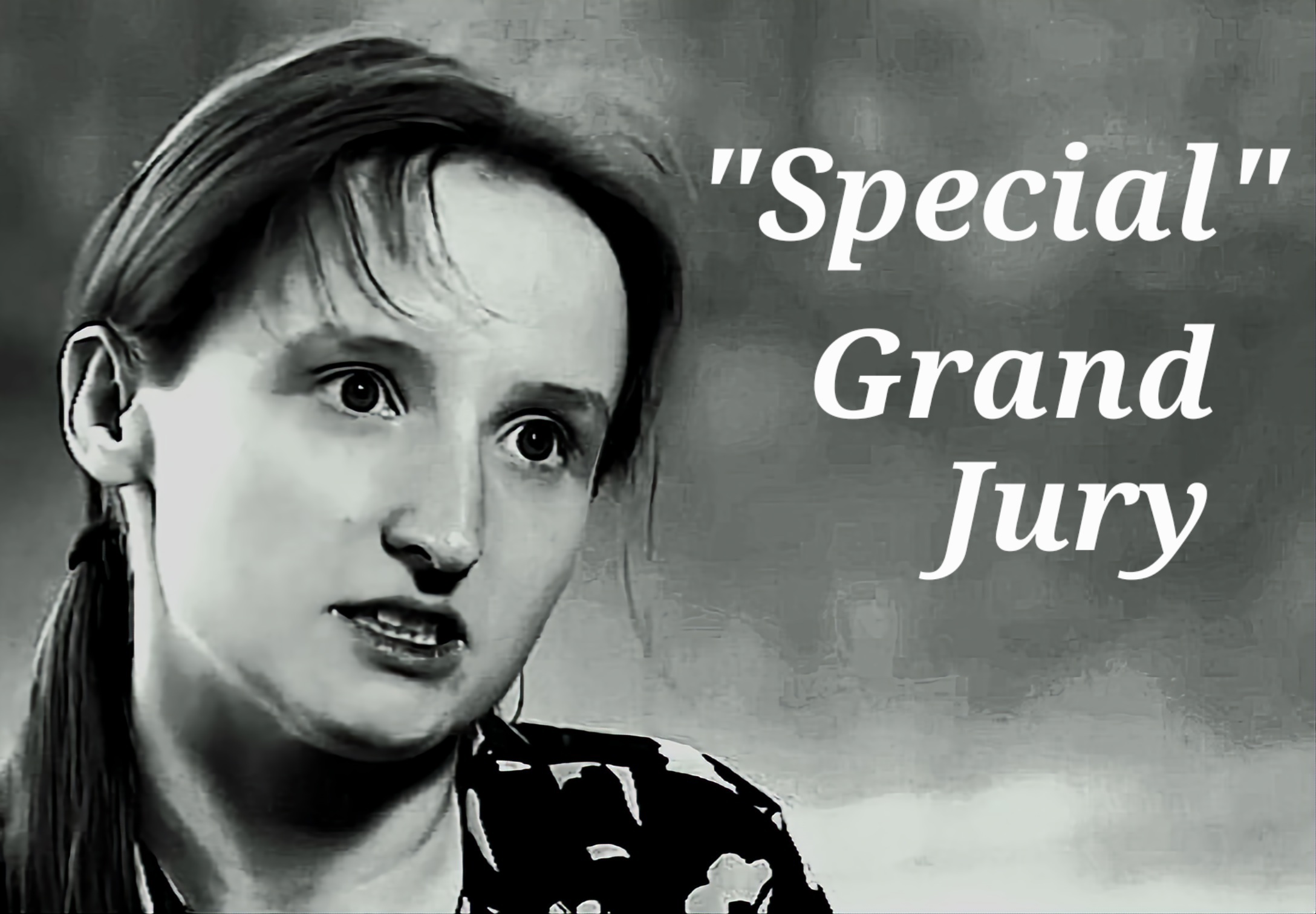 That meme from Randy Lenz/@frightful_hog.
A friend notes: Imagine what the DC juries sitting in judgment of the J6 protesters are like. They're filled with mutants like this. This woman would be counted as a high achiever among them.
And say -- isn't foreman an elected position? The rest of the jurors looked at each other and themselves and thought this specimen was the best among them?
Update: