« Mid-Morning Art Thread
|
Main
|
Fulton County, Georgia Grand Jury Forewoman Promises "Long List" of Names Coming for Recommended Indictments in "Election Interference" Case, But There's a Problem
UPDATE: Wiiiiiitch, Please! »
February 22, 2023
Wednesday Morning Rant [Joe Mannix]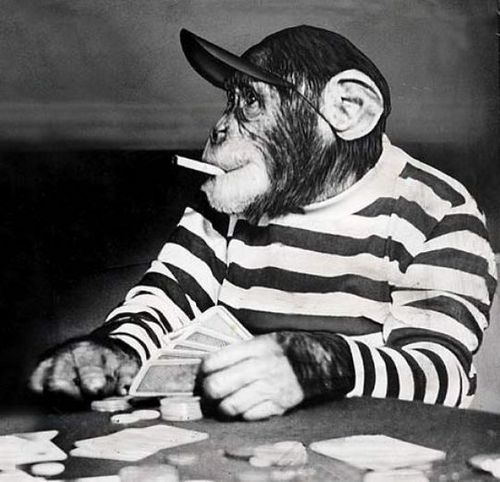 Restricted to Adults
Yesterday, Ace posted a thread on the upswing in youth depression and suicide (reminder: do not comment on old threads). The article at the center of that post is focused on girls and smartphones, but the problems are not limited there. Youth depression as a whole has gotten much worse, and youth suicide has been climbing since 2010 or 2012, depending on sex.
Suicide and depression are complex problems without a single cause. The timing around the rise of the smartphone and social media, however, is too obvious to ignore. There is also enough known about the effects and deliberate design choices to give pause. Social media platforms are addictive, and their addictive properties are enhanced on purpose to drive more engagement. The Big Three features - the "like button," "pull-down to refresh" behavior and "infinite scrolling" behavior - are highly addictive. Social media firms know it, and they enhance it.
We have other examples of addictive and harmful products that are legal, but there is a key difference between things like tobacco and alcohol and social media. The former are forbidden for use by minors whereas the latter is encouraged for use by minors. If adults abuse harmful products, that's on the adult. He can legally make the choice to abuse them. Minors cannot, and so are restricted from those products. So it should be with social media.
Technically, restricting social media usage to adults is fairly straightforward. The technology for doing that already exists and there are many vendors that provide those services. Online liquor and tobacco stores use age-verification systems already, because they sell controlled products. There is no reason that social media sites couldn't do so as well. There is not a meaningful technological hurdle that has to be cleared. Age restriction could probably be implemented by the big, sophisticated platforms in a matter of weeks.
There are lots of non-technical problems, though. First, social media has to be defined. I would go with a loose definition of, "any online service, site or platform that accepts user-created content, requires registration for users to post content, and has 500,000 or more active users" but there are probably more definitions than there are words in the language. Then there is the problem of defining an adult. What is it? Is it 18, the age for contracts and tobacco? Is it 21, the age for alcohol and pot? Is it 25, the age at which childhood ends for medical insurance purposes?
The biggest problem with restricting social media usage to adults, however, is those who would be doing the restricting. The government, if it goes down this road, will use it to increase their own power and make every underlying problem worse. The answer won't be "verify age" but probably "restrict content to make it 'safe for children' according to experts." They won't take the obvious answer but instead will do something far more insidious in a 5,000 page monstrosity that makes everything worse. There is a zero percent chance that social media regulation would be rational, let alone helpful.
This problem, like all others, cannot be solved by a government that actively seeks to make every problem worse and every pathology more severe. This problem will have to be solved individually, by individual families.

posted by Open Blogger at
11:00 AM
|
Access Comments