« Human Sugar Glider Cafe
|
Main
|
Daily Tech News 23 February 2023 »
February 22, 2023
Wednesday Overnight Open Thread (2/22/23) Feeling Lazy Edition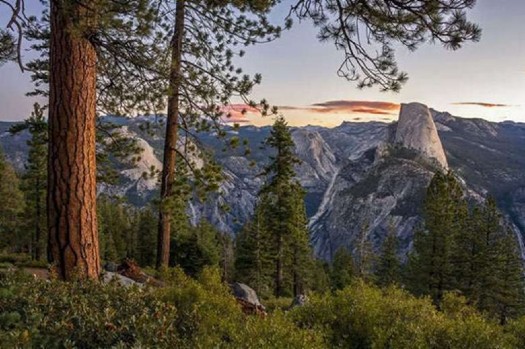 ***
The Quotes of The Day
Quote I

"People get into problems where they treat these legal issues as black and white. If someone's breaking into your house, that doesn't give you the right, necessarily, to apply force to them — and certainly not to apply lethal force." Michael Spratt, a criminal defence lawyer in Ottawa.
Quote II

"Wild hogs feed on anything. They gobble up tons and tons of goslings and ducklings in the spring. They can take down a whitetail deer, even an adult. Originally, it was like 'wow, this is something we can hunt.' But it's become clear that they're threatening our whitetail deer, elk, and especially, waterfowl. Not to mention the crop damage. The downsides outweigh any benefit wild hogs may have as a huntable species." Ryan Brook, leader of the University of Saskatchewan's Canadian Wild Pig Research Project
Quote III

"He should have been here a long time ago. Now he was supposed to come today but he heard I was coming today and postponed it, but whenever he comes he's got to do his job and if we didn't come, they never would have come." POTUS Donald J. Trump
***

The problem with big cities and the flakes they send to their state houses is their nuttiness effects all. Keeping up with the Joneses. MN flakes introduce ban of fossil fuel lawn equipment. Yes, there are battery powered snowblowers, but would you want to use one.

Minnesota State Reps. Jerry Newton and Heather Edelson recently introduced HF 1715, which would prohibit "the sale of nonelectric powered lawn and garden equipment."

"On and after January 1, 2025, new lawn and garden equipment sold, offered for sale, or distributed in or into Minnesota must be powered solely by electricity," the bill reads.
Just fvcking nuts.
***

Over the years I've had many conversations with people on what their occupation is or what their hobbies are. This has never come up, "What it's like to dissect a cadaver".

What & how & why
I tell my friend Leah and she says "This is the most appealing activity that I've ever seen you do". Dunno whom that says more about.

We arrive and there are 5 people around 3 cadavers. We get aprons and lab coats and start syringing what's mostly Downy fabric softener out of the corpse. It prevents decay and smells sickly sweet.

Corpses can last a long time. One of the corpses had been dead for 5 years. And when we're done, no, we don't put them in a cold room. They just sit in the classroom, in a body bag. Downy fabric softener purges all.
***

So living like a 3rd world barbarian wasn't all it was cracked up to be. Play stupid games win stupid prizes.

Shamima Begum loses appeal against removal of British citizenship
Special immigration appeals commission decides revocation of her citizenship was lawful
***

Is 200k a Year Good? [What the Data Says]

Is 200k a year good in the United States? What about in a place like New York City? What is a "good" income anyways?

A few weeks ago I wrote a post called, "How Much Income Do You Need to Be Rich?" where I examined the upper end of the income spectrum in the U.S. by both age and education level. Though that post was meant to look at incomes of the highest earning households, I got a lot of follow-up questions about the rest of the income distribution as well.

In particular, one reader asked me whether making $200k a year was considered a good income. So, I'd thought I'd answer this question by doing another deep-dive on household income in the U.S. before providing my thoughts on what constitutes a "good" income.

To get started, let's provide some context on what the median household income is in the U.S.
***
We can now learn more about one of the most controversial monarchs in European history, thanks to a trio of amateur cryptologists who unknowingly stumbled upon a treasure trove of long-lost letters by Mary, Queen of Scots and worked painstakingly to crack their code.

George Lasry of Israel, Norbert Biermann of Germany and Satoshi Tomokiyo of Japan are part of an international community of codebreakers and scholars working on historical ciphers (aka secret codes). Though they all have other day jobs: Lasry is a computer scientist, Biermann is a pianist and musical coach and Tomokiyo is an astrophysicist who works for a patent firm.

They joined forces on this particular project, which began as part of a larger effort to decipher archival documents and ended up uncovering more than 55 letters that Mary Stuart wrote during her years in captivity in England. The codebreakers published an article detailing their methods and results in the journal Cryptologia on Wednesday, the 436th anniversary of the Scottish queen's execution in 1587.
***
A heads up to you content readers. The following is a CNN link. On no!!!!!! Margaritas are in danger due to "Climate Change".
Something to consider as you search for happy hours to celebrate National Margarita Day: The delicious concoction's main ingredient is threatened by changing weather and new strain on the agave plant's vital pollinator – the bat.

Agave-based liquor like tequila and mezcal was the fastest growing spirits category in 2022, according to the Distilled Spirits Council of the US. Analysts even say it might soon surpass vodka as the best-selling liquor in the country.

But scientists from around the world have made it clear that climate change-fueled water shortages will continue to put enormous pressure on food production. Wine and spirits, unfortunately, are not spared from that forecast. A 2019 study found that the climate crisis, coupled with overgrazing from cattle ranching and other human activities, may disrupt the distribution and cultivation of agave, the main ingredient of tequila.
***

New Jersey mayors up in arms about the death of whales. Can we just forget about wind and solar and use fossil fuels and nuclear energy?

Dozens of NJ mayors call for immediate offshore wind moratorium after latest whale deaths

Mayors say they aren't opposed to clean energy, but are 'concerned about the impacts' such projects have on environment
A coalition of 30 mayors representing communities along the New Jersey coast are calling on federal lawmakers and officials to implement a moratorium on offshore wind development in response to a spate of whale deaths.

The mayors, who collectively represent 359,168 residents and communities with beaches that welcome millions of visitors, requested that federal and state agencies conduct a comprehensive analysis of the impact offshore wind construction and surveying equipment may have on marine wildlife. They argued such development should only continue if it is conclusively proven to not harm wildlife.
***

Cigarette machines illegal. Pot machines legal.

AURORA, Colo. — A first-of-its-kind cannabis digital vending kiosk is now open in Aurora.

Boulder-based cannabis company Terrapin has installed ACE — Automated Cannabis Experience — at its Aurora store at 11091 E. Mississippi Ave., near East Mississippi Avenue and South Havana Street.

Terrapin said the machine, developed in partnership with BMC Universal Technologies, is the first fully-automated cannabis vending kiosk on the market to fully package, live label, and dispense cannabis products while meeting or exceeding compliance requirements.
***
The ONT Musical Interlude & Pub Music Emporium
Born on this day: 22 Feb 1953
John Sparks, bassist with British rock band Dr.Feelgood who had the 1979 UK No.9 single 'Milk And Alcohol' and the hits 'She Does It Right', 'Roxette', and 'Back in the Night'. via thisdayinmusic.com
&&&
Born on this day: 22 Feb 1943
English rock and roll guitarist Mick Green, with Johnny Kidd & The Pirates from 1962-4 who had the 1963 UK No.4 singles 'I'll Never Get Over You' and later with The Pirates. Green also worked with Billy J. Kramer and the Dakotas, Cliff Bennett and the Rebel Rousers and appeared on the Paul McCartney 1999 album Run Devil Run. He died of heart failure on 11 January 2010 age 65
***

Although they seem nice, they are Genius Award Winners.

FEBRUARY 16--Angered that a couple in a neighboring apartment was making "too much noise during sex," a pair of gun-toting Texas sisters allegedly threatened to shoot the loud lovebirds, according to cops who arrested the siblings for felony assault.

Investigators busted Alexis Davis, 25, and Treasure Bibbs, 21, following a confrontation early Monday morning at an apartment complex in Houston. Davis (left) and Bibbs are pictured in the above mug shots.

According to police, an ongoing dispute over noise emanating from the nearby apartment had already resulted in Davis and Bibbs leaving notes on the couple's door threatening to kill Kevin Frank, 30, Kiara McPherson, 29, and the pair's children.

During the February 13 encounter at The Worthington development, Davis and Bibbs both allegedly brandished a firearm and threatened to kill Frank and McPherson "with a gun for being too noisy," according to a court filing.
***

No more walking to work. Tonight's Feel Good Story of The Day.

Strangers around the country are rewarding a Michigan woman for her honesty after turning in nearly $15,000 cash to the police that she found at a gas station.

It turned out to be the contributions of guests to a pair of newlyweds, who were more than overwhelmed by her integrity.


65-year-old Dianne Gordon has been walking 2.7 miles to and from her job behidn a deli counter every day since her Jeep broke down and she didn't have enough money to fix it. One day she decided to stop at a gas station for a snack and noticed a plastic bag. Inside there was a lot of money; turning it around there were some greeting cards, and a lot more money.
***

Tonight's ONT has been brought to you by AoSHQ Intolerable Conditions.

Notice: Posted with permission by the Ace Media Empire and AceCorp, LLC. No shoes, no shirt, no lingerie, no problem. Is there?


posted by Misanthropic Humanitarian at
09:57 PM
|
Access Comments