« Inflation Increases, So Biden Celebrates
|
Main
|
Candy Heart Cafe »
February 14, 2023
Quick Hits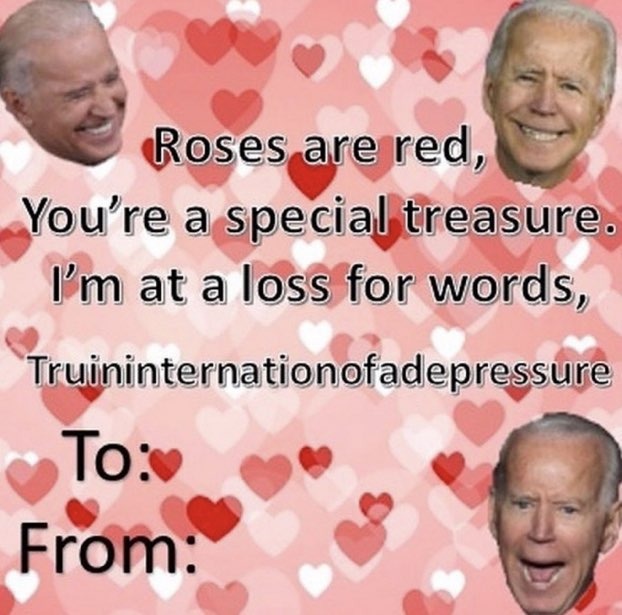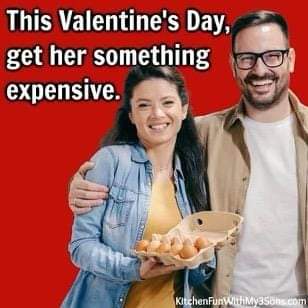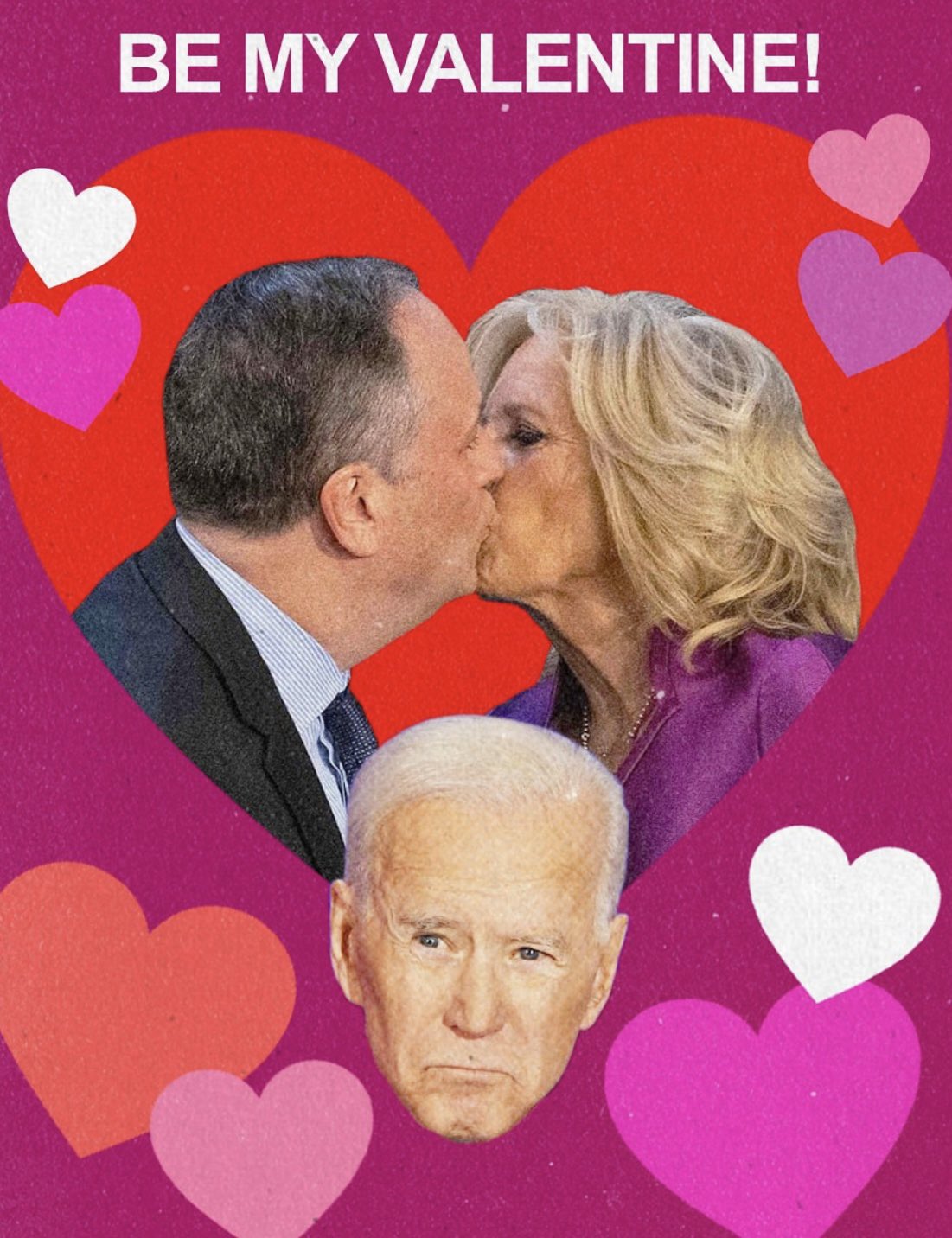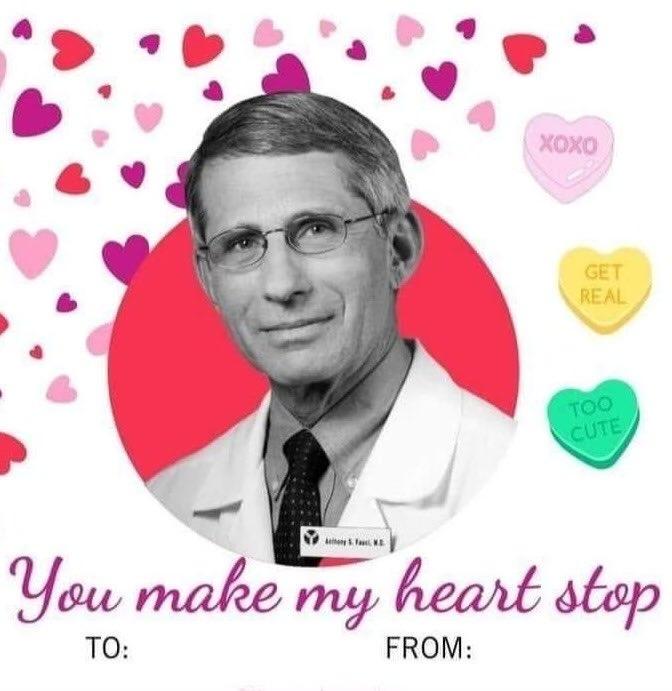 Dianne Feinstein has announced that she's not running for re-election in 2024, in order to spend more time with her Cognitive Decline.
After much speculation about the 2024 U.S. Senate race in California, incumbent Senator Dianne Feinstein announced Tuesday that she would not seek reelection to the seat she has held since 1992.

The 89-year-old was first elected to the upper chamber in a 1992 special election, and is currently the oldest sitting senator as well as the longest-serving female senator in U.S. history.

"I am announcing today I will not run for reelection in 2024 but intend to accomplish as much for California as I can through the end of next year when my term ends," Feinstein said in a statement posted Tuesday afternoon.
She was essentially forced out by other Democrats, who announced their bids for her seat before she had said she wouldn't run.
You know, like Democrats are trying to do to Biden and Kamala.
As you may know, it's a tradition that the president sit down with the network who is airing the Superbowl, for a pre-game interview.
This year, of course, Biden broke that tradition and refused to sit with Fox. Because they'd ask him questions he didn't want to answer, unlike, say, CNN.
Noted Woman-Shouter Don LeMon defended the president's decision to skip out on answering media questions.
Ben Smith offered his own Biden-excusing defenses, but Don LeMon upped the ante and just said that anyone who questions Biden's lies should not be granted an interview.
"I think it's mostly about the timing," Smith said. "If you had an interview with Joe Biden...you would say, 'Are you running for re-election? What is going on with the balloons?' I think he wants to answer both of those questions at the time and place of his choosing, and it wasn't yesterday."

Since Smith made the point it's about what Biden doesn't want to talk about, Lemon hopped in to call out "the Fox ecosystem, where they are, especially on truth and facts."

"I definitely think that played into it," Lemon said. "Should he have done it? That's up to them."
The media stopped speaking truth to power long ago. They're primarily in the business of speaking power to truth now.

Everyone was having sex with everyone else at ABC News.
I've seen the ABC News staff.
Gross.
This story is a backgrounder about the double infidelity affair going on between former Good Morning America hosts T.J. Holmes and Amy Robach.
Inside the 'Horned Up' Office Culture at ABC News

"It felt like everybody was sleeping around," says one former Good Morning America staffer.

...

Stories about Holmes's affairs with colleagues like Sascha [a low-level staffer] have been trickling out since his relationship with Amy Robach, his former Good Morning America co-anchor, became a tabloid obsession. The Daily Mail outed the couple in November with photos that showed Holmes giving "his lover a playful squeeze from behind" during a trip upstate and Robach leaving an Uber in what social media dubbed her "cheating Uggs." But juicy gossip about two anchors cheating on their respective spouses was soon followed by tabloid reports about Holmes's alleged dalliances with co-workers on less equal footing: a junior staffer in her mid-20s, a GMA producer in her 30s, and Sascha. (Holmes declined to comment for this story.)

Such office relationships between women and men with more seniority were common at the network in the 2010s, according to current and former employees. (Their names have been changed because they fear professional consequences.) These sources, women who were all in their 20s when they were first hired, say constant rumors about office hookups, including among the company's top brass, made them feel it was normal to sleep with or date a senior colleague. "It was very commonplace," says one former GMA staffer. "It felt like everybody was sleeping around." Staffers worked long, irregular shifts, which made it easier for senior-level men to have relationships with younger women who had no time to date outside work. Ruth, who left GMA in 2019 but is still an ABC News producer, says that show in particular seemed like it was staffed by "a bunch of horned-up high-school students," who "learned how to do news in the '80s when people were still doing blow in the bathroom."

An ABC News spokesperson didn't dispute any specific anecdotes but said in a statement that, "We do not condone or allow harassment or intimidation of any kind and take these matters very seriously and with immediacy." "Creating a safe, respectful, and professional work environment for everyone has been, and continues to be, a top priority at ABC News," they said.

...

The women felt their sex lives factored into their career path in the intensely competitive newsroom. ABC News "rewarded the people that were either divas or adulterers," the former GMA staffer says. "It was very frustrating because there were a lot of people that were doing good work." Julie, a former ABC News staffer, puzzled over why she wasn't advancing within the company despite having the qualifications. "I was like, What's wrong with me?" she remembers thinking. But given the rumors she'd heard about some people who landed more senior roles, she wondered, "if I had slept with someone, would I have been more likely to have gotten one of these jobs?"
...

In 2017, Ruth told HR that an editor who called her "babe" had put his hand on her bare thigh while they worked together in a dark, soundproof edit bay. She was in her late 20s and remembers a representative telling her that the company never took action because Ruth "didn't seem that mad" (a former colleague and text messages from the time back up her account). Though she recalls being upset, she says, "Everybody deals with this kind of stuff differently. I could be giggling, and you should still look into it." Ruth thought ABC News' response sent a clear message that her concerns didn't matter. She stayed at her desk to avoid any future interactions with the editor. For her part, Alicia didn't even think to tell HR when an older colleague hit on her in his office. "It never occurred to me that any of this was at all inappropriate," she says. "I really did think, This is just what happens, right?"

ABC News: the home of good, feminist, women-supporting liberal men. Flashback: Rose McGowan blasts Alyssa Milano for being "a lie," notes that she's connected to super-agency CAA, and that #MeToo was basically a PR exercise by CAA, to protect their clients while throwing accusations at others.
Rachel Maddow's ratings are garbage. But she's only working one day per week, with previously-established ratings failure Alex Wagner manning the Conspiracy Theory Desk the other four days per week.
Maddow only hosts her own show on Mondays and Alex Wagner was named the permanent host of the 9 PM ET show on Tuesday through Friday nights. The "Maddow experiment" apparently has "executives worried" as the show's ratings have plummeted.

"'Alex Wagner Tonight' has averaged 1.6 million viewers through two weeks compared to 2.6 million for 'The Rachel Maddow Show' when it aired on Mondays during that two-week span, as Wagner shed over 30% of Maddow's audience. Maddow also pulled in 241,000 viewers from the advertiser-coveted 25-to-54 age demographic during that time, compared to only 163,000 for Wagner," the outlet reported. "Additionally, Wagner has lost nearly 30% of viewers in the key demo, going from 183,000 in her debut to 112,000 in last Friday's broadcast, falling from first to seventh among MSNBC offerings."

On Friday, Lauren Boebert blasted the Twitter executives for shadowbanning her account -- preventing a congresswoman from communicating with her constituents. : "Who the hell do you think you are?"
She also said: "I bet Putin is sitting in the Kremlin wishing he had as much election interference as you four!"
Hunter Biden bragged to his Chinese business partners about his close relationship with Obama's ambassador to China, Max Baucus:
An anonymous donor gave $30 million to the victims of the Turkey and Syria earthquakes.
An anonymous donor contributed a stunning $30 million to the victims of two powerful earthquakes that have devastated Turkey and Syria, leaving more than a million displaced and tens of thousands dead.

Pakistan's Prime Minister Shehbaz Sharif revealed Saturday the donor walked into the Turkish embassy in the United States to make the hefty donation as the death toll from the quakes has exceeded 33,000.

"Deeply moved by the example of an anonymous Pakistani who walked into Turkish embassy in the US & donated $30 million for earthquake victims in Turkey & Syria," Sharif stated.

"These are such glorious acts of philanthropy that enable humanity to triumph over the seemingly insurmountable odds."
We know the anonymous donor wasn't Bill Gates, because the donation wasn't given in the form of Bug Powder and the donor didn't demand to go skinnydipping with the victims' children.

posted by Ace at
06:41 PM
|
Access Comments