« Candy Heart Cafe
|
Main
|
Daily Tech News 15 February 2023 »
February 14, 2023
Tuesday Overnight Open Thread (2/14/23) Valentine's Day Edition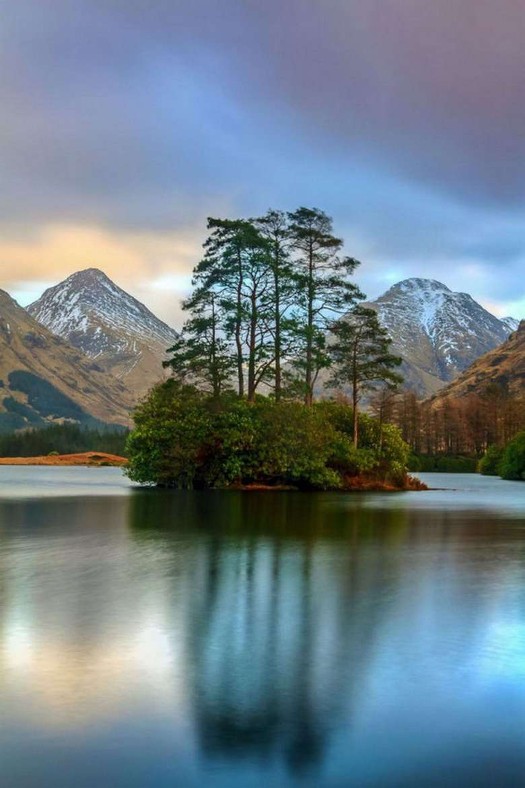 ***
The Quotes of The Day
Quote I

Love doesn't make the world go 'round. Love is what makes the ride worthwhile.
Franklin P. Jones
Quote II

"I am proud to celebrate and reflect on the progress made by the Safety and Justice Challenge cities and counties over the past seven years. This initiative shows that communities can bridge their differences in pursuit of a more equitable and just response to people in conflict with the law," MacArthur Foundation Director of Criminal Justice Laurie Garduque
Quote III

"The next frontier of meat alternatives is whole cuts, and from day one we understood that New School Foods needed to solve two heavily connected issues: the quality of the meat alternatives in-market, and the limited toolkit our industry uses to produce them," CEO and founder Chris Bryson
Quote IV

"I can't be normal. I'll be boring if I'm plain-skinned – I like to be a wild child. Melissa Sloan
***

Do you remember when the Ford F150 was a working truck? So do I. Now it's just fancy virtue signaling possession.

Feb 14 (Reuters) - Ford Motor Co (F.N) said on Tuesday that it had stopped production and shipments of its F-150 Lightning electric pickup after discovering a potential battery issue during pre-delivery checks.

"We are not aware of any incidences of this issue in the field," Ford spokesperson Emma Bergg said in an email. She said the production stop was issued at the start of last week.

Ford added it was investigating the matter, which was earlier reported by CNBC and first reported by Motor Authority. Shares of the automaker were down 1% in afternoon trade.
***

I just want J.J. Sefton to know that: Not all Wisconsin 'ettes are like this.
The Wisconsin woman who made global headlines after being accused of the particularly gruesome meth-fueled decapitation of her lover one year ago attacked her own defense lawyer in court Tuesday when the judge in the case suggested a trial delay was necessary.
***

I hated this class while in HS. And I'll be damned if I am going to speak it.

It's a sweltering summer day in Rome, so hot that the lines for the city's free water fountains stretch as far as the eye can see. A group of American high schoolers is clustered under one of the few shade-providing trees in the Roman Forum. The students are huddled over their books, trying to piece together a Latin passage.

As the teenagers hunt for sentences' subjects and direct objects, noting the use of the accusative case or struggling with the meaning of a word, their teacher offers advice primarily in Latin: "Quid significat?" they might ask. ("What does this word mean?") Responding to queries about sentence structure or whether an adjective references a certain person, students respond "ita" for "yes" and "minime" for "no."
***
Why Is Transit Construction in the US so Expensive?

The Transit Cost Project, a project supported by the NYU's Marron Institute has released the most comprehensive report to date on why US transist-infrastacture is so expensive:

Why do transit-infrastructure projects in New York cost 20 times more on a per kilometer basis than in Seoul? We investigate this question across hundreds of transit projects from around the world. We have created a database that spans more than 50 countries and totals more than 11,000 km of urban rail built since the late 1990s. We will also examine this question in greater detail by carrying out six in-depth case studies that take a closer look at unique considerations and variables that aren't easily quantified, like project management, governance, and site conditions.

The bottom line is it's many things that add up. Here are a few items that struck my eye:

Much of the premium [in labor cost] comes from white-collar overstaffing: in our Massachusetts' Green Line Extension (GLX) case, we found that during the first iteration of the project, the ratio was estimated at 1.8 craft laborers to 1 supervisor by the CM/GC. In New England, the expected ratio is 2.5 or 3 craft laborers per supervisor; thus, GLX had 40-60% more supervisors than is normal in the Northeast.

In New York, each agency insists on having its own on-site supervisor.

Elsewhere in the world 5 laborers to one supervisor is common.
***
To hell with "Woke Politics". If I were blind I would like my sight back.

"In this era of political correctness, some people seem unaware that being squeamish about words can mean being blind to realities," Thomas Sowell.

Proving they are blind to reality, liberals who continue to descend into woke madness are now criticizing doctors for working to give sight to the blind because it somehow assumes the evil "superiority" of sighted people over the blind.

Come on. Seriously?

This is how crazy the woke leftists have become. I have never met or heard of sightless people who would rather be blind than be allowed surgery or other solution to giving them sight. But leave it to absurd leftists to see a "penumbra" in such a situation. The woke idiots don't realize that surgery to restore sight is a choice. No one will show up at a blind person's house, drag them to the nearby hospital and force them to have an operation. Perhaps they believe that ophthalmologists are starting to adopt liberal philosophy—- independent thought is not allowed.

It makes sense that the sightless would prefer to have the gift of sight than being sightless. But that simple fact in no way implies that a blind person is somehow worth less as a human being than a sighted person. It's dimwitted wokeism to believe that.
***

An autopsy was scheduled to take place on Monday with the cause of Espeel's death as of yet unconfirmed. $10 says it was the Kung Flu prick.

Goalkeeper Arne Espeel has tragically died during a match while playing for Belgian side Winkel Sport B.

Espeel was just 25 years old when he collapsed on the pitch straight after saving a penalty against Westrozebeke at Sint-Eloois-Winkel, West Flanders Province.

The 'keeper pulled off the save and then dropped to the ground, with emergency services running onto the pitch and using a defibrillator to try and save him.

Shortly after being taken to hospital, Espeel was confirmed to have died.
The boredom of soccer shouldn't kill the players. Fans? That's another story.
***
Oh lighten up, the late great Aunt Nellie has no idea the billboard is there.

McDonald's advert opposite crematorium replaced with sign that isn't 'any better'

McDonald's removed their advert outside a crematorium after it was branded 'tasteless' - but the new sign put up to replace it has also been slammed as inappropriate

An advertising board placed directly beside a sign for a crematorium in Cornwall has continued to cause upset for locals, with two adverts being criticised as inappropriate thus far.

The board, located at a bus stop opposite Penmount Crematorium in Truro, was reported on last week after McDonald's announced they were planning on removing their advert for the McCrispy burger amid concerns it could be upsetting for grieving families travelling to the crematorium.

Perhaps the Park District of Oak Park can feature McDonald's cooking and menu.

The Park District of Oak Park will no longer offer a summer cooking camp for children based on the foods found during the Transatlantic Slave Trade. The day camp was pulled following intense public criticism that it glorified this country's painful history of forcibly removing African people from their homelands, stripping them of the most basic human rights and enslaving them.

The camp was included in the park district's 2023 summer camp guide, where it was described in language not dissimilar to what is used in cruise ship brochures.

"Your camper will cook and investigate the history and flavors of the transatlantic slave trade," the description stated. "Each day, your camper will discover a new port from the route and understand the significance of slavery on every meal we eat."
***

It's quite obvious. They did not study the Admiralty Charts of the United Kingdom Hydrographic Office (UKHO).

Family who fulfilled sailor's dying wish by throwing his prosthetic leg into the sea in the hope it would end up in Ibiza - find it 30 miles away in Weston-super-Mare
Michael Harris, 66, died in December following 20-year career in merchant navy

Final request to his three children was for prosthetic limb to be thrown into sea


A family fulfilled a dying sailor's wish of throwing his prosthetic leg into the sea in the hope it would sail to Ibiza - only for it to wash up 30 miles away.

Father-of-three Michael Harris, 66, died in December following a 20-year career in the merchant navy.

The sailor had a love for travelling and his final request, albeit half jokingly, was to ask that his children take his prosthetic leg and send it out to sea.
***
The ONT Musical Interlude & the Crooner's Emporium
&&&
***
I'm not sure how one would zone cocaine. Genius Award Winner.

A Florida politician was busted with 10 grams of cocaine stuffed in his sock after he was arrested for DUI. Police attempted to pull over Palm Bay City Councilman Pete Filiberto around 11:50 p.m. after he was spotted speeding on a motorcycle.

Filiberto acknowledged the flashing lights behind him but tried to flee the scene and sped away on his motorcycle. He didn't get far. The man with two prior DWI busts lost control of his bike during trying to make a U-turn and fell over.
***
The cynical me wonders just how much of this money reaches those in need. The humanitarian side of me says, Tonight's Feel Good Story of The Day.

Anonymous Man In US Walked Into Turkish Embassy And Donated $30 Million To Earthquake Victims

An anonymous man in the United States has donated $30 million to earthquake victims in Turkey and Syria.
***
Weekly commenter stats for week of 2-12-2023
Top 10 commenters:
1 [677 comments] 'Sponge - F*ck Joe Biden' [95.03 posts/day]
2 [553 comments] 'Aetius451AD Work Laptop'
3 [492 comments] 'Joe Mannix (Not a cop!)'
4 [477 comments] 'TheJamesMadison, watching some Best Pictures'
5 [363 comments] 'Aetius451AD'
6 [328 comments] 'Red Turban Someguy - The Republic is already dead!'
7 [323 comments] 'Skip '
8 [298 comments] '18-1'
9 [269 comments] 'andycanuck (Vwz3I)'
10 [265 comments] 'Alberta Oil Peon'
Top 10 sockpuppeteers:
1 [197 names] 'Ciampino - One neutrino, teo neutrino, three' [27.65 unique names/day]
2 [119 names] 'Hunter B.'
3 [114 names] 'Official Novdu Informations'
4 [91 names] 'Department of DEI '
5 [56 names] 'Man from Nantucket'
6 [48 names] '18-1'
7 [44 names] 'Official Novdu Informations'
8 [43 names] 'Count de Monet'
9 [42 names] 'Duncanthrax'
10 [38 names] 'Quarter Twenty '
***

Tonight's ONT has been brought to you by Refreshing Honesty.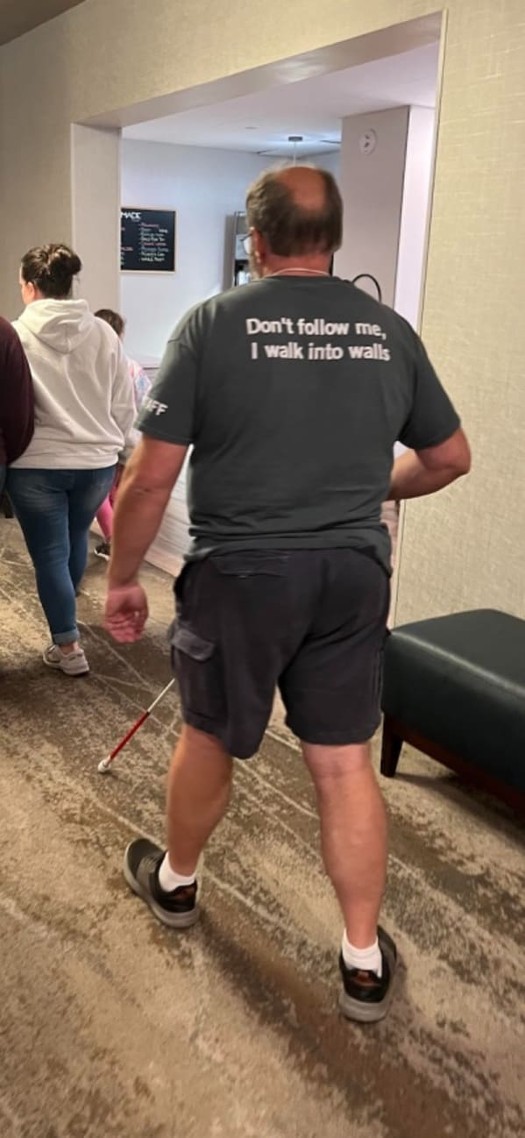 Notice: Posted with permission by the Ace Media Empire, AceCorp, LLC. & Mis. Hum. Enterprises. The ONT proudly produced in facility using dark chocolate and nuts. A lot of them.


posted by Misanthropic Humanitarian at
09:38 PM
|
Access Comments