« Saturday Gardening, Puttering and Adventure Thread, Feb. 4
|
Main
|
The Weekend Hobby Thread »
February 04, 2023
Ace of Spades Pet Thread, February 4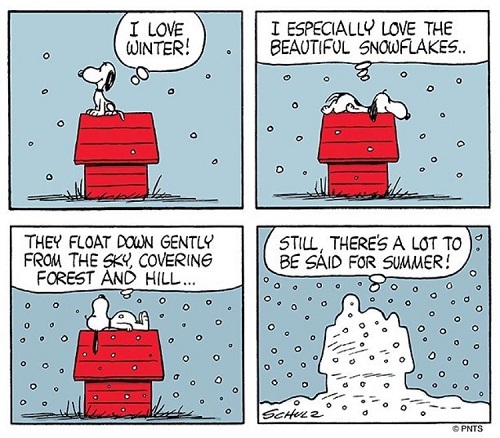 * * *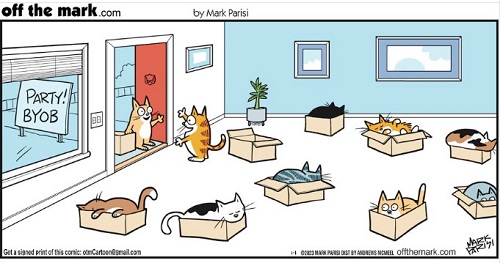 * * *
Good afternoon and welcome to the almost world famous Ace of Spades Pet Thread. Thanks for stopping by. Kick back and enjoy the world of animals.
Would you like a treat?
Let's relax a little with the animals and leave the world of politics and current events outside today.
* * *
Animals other than cats and dogs
Here at the Pet Thread, we often encounter animals other than the typical cats and dogs. Sometimes our cats and dogs do, too.
*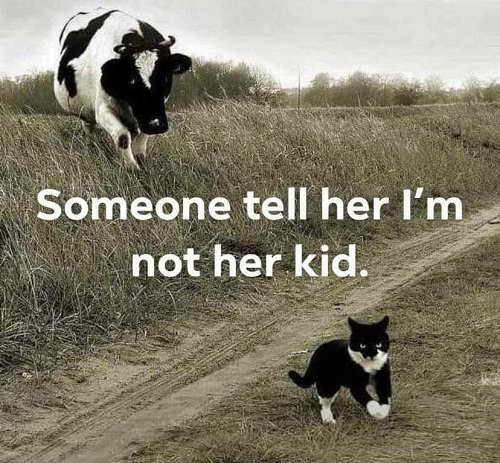 *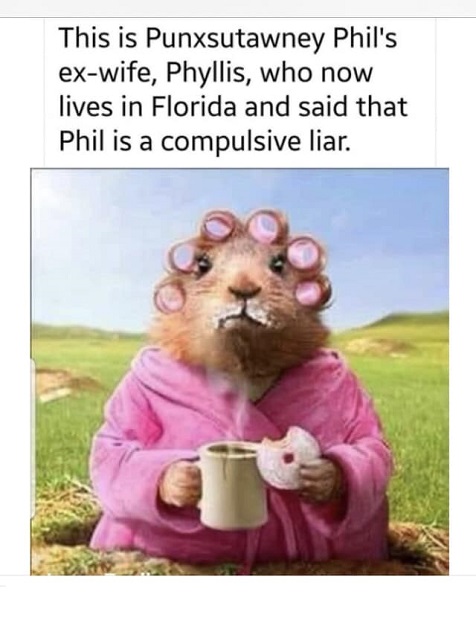 *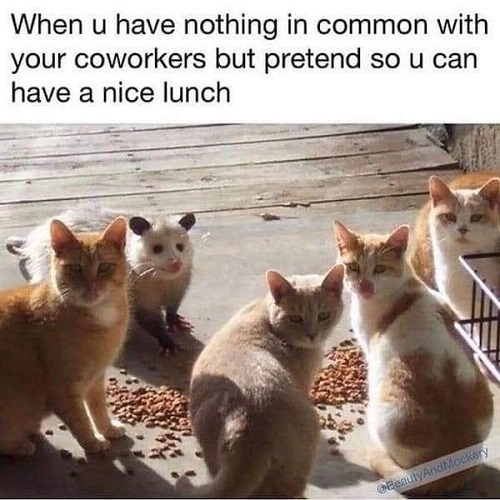 *
Have an aquarium? Know your grammar!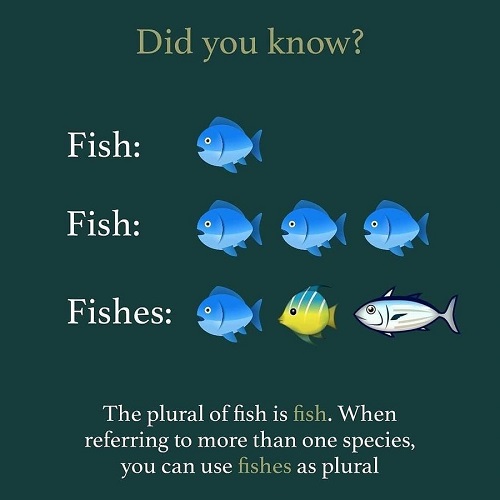 * * *
Meet The PetMorons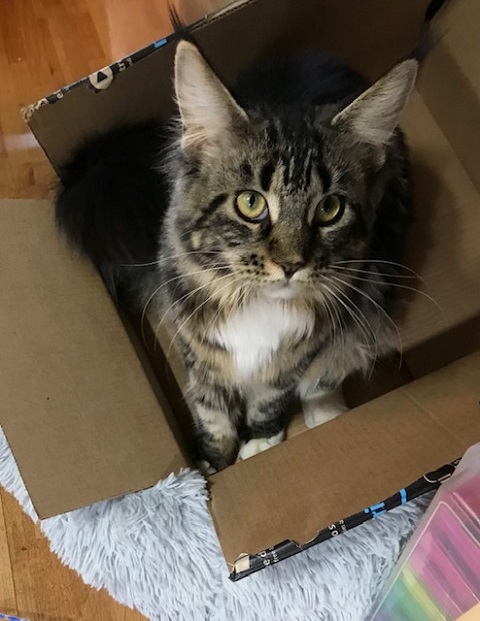 This Is Sangria again, she was on the pet thread a few months ago, she's a Maine Coon kitten. She's close to 8 months now, and 24 inches from nose to back end, not including tail.

She has a very nice cat bed, you can see the edge of it under the box. She won't lay in the very nice cat bed unless there is a box in it first. We have no idea why....

Lirio100
Cats and boxes just go together . . . Lovely kitten. Big kitten.
* * *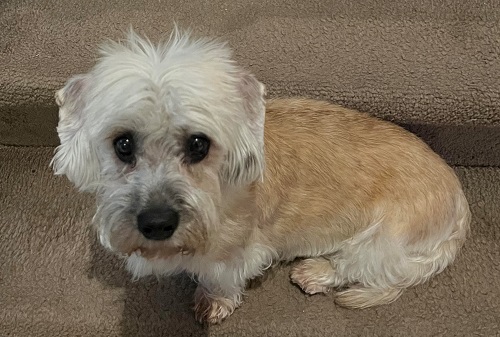 Millie 4/29/2011-2/3/2023

lin-duh
What a sweetheart. So sorry for you loss. Just yesterday, too! Have a little tear in my eye.
* * *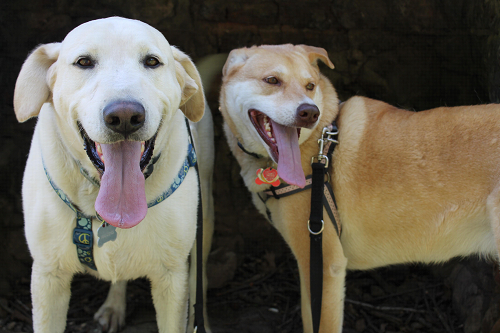 This is Higgins and Trixie who blessed our lives the last 14 years since getting them from our local shelter. Even though they were adopted a year apart, they were life-long inseparable buddies. Trixie crossed the Rainbow Bridge in December of 2022 and Higgins crossed over last week. They taught me what real unconditional love is and I miss them so much. It always hurts but I didn't realize how much it would hurt. When I also cross that bridge, I know they are waiting for me.

I am a long time faithful lurker who has read you almost daily since around 2005. I appreciate all of your contributors and look forward every day to see whats going on in the Ace of Spades universe. Thank you again for your Pet Thread and keep up the great work!!!!

Dennis of NW Arkansas
It must have been especially hard to lose both of them in such a short time period. They look like they were great friends.
* * *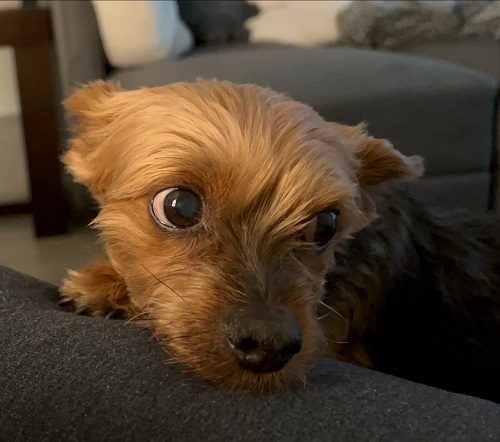 &&&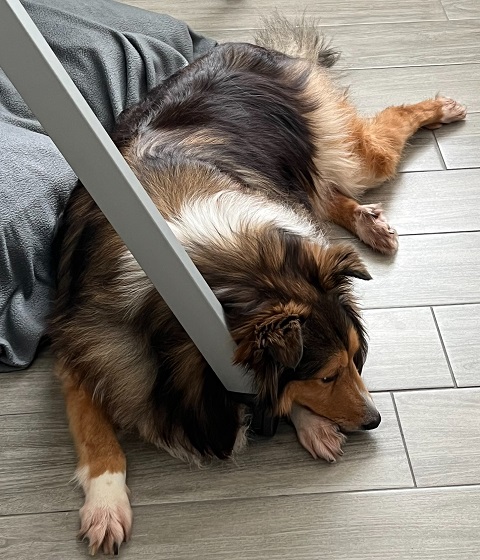 Lily and Pinky have been on the pet thread before but just wanted to send an update. Miss Pinky the Silky Terrier is 14 or 15 (not sure) and despite her assurances that she'll live forever (we go for two mile walks every morning, those deer won't chase themselves) I noticed some fatty tumors on her chest and kept hearing prolonged hacking at night, so those resulted in a vet visit. The biopsy showed the tumors were benign but the X-ray showed the beginnings of tracheal collapse and an enlarged heart - old age for a terrier. She's on meds for both at this point and doing better. The dog has traveled most of the US, been attacked by a pit bull and is generally unstoppable so I don't think this will slow her down much.

Miss Lily the Sheltie had floating kneecaps diagnosed last year, and after losing 15 lbs she's doing a million times better. I don't have to pick her up to go outside anymore, she's much more mobile and even more spoiled rotten. Her main job during the day is to keep my mobile video conferencing unit from flying off the ground, as you can see in the photo.

Love the pet thread as always!

Jerake75
What great dogs! Glad they are doing better.
* * *
This is a photo that Neo took of Gerard Van der Leun with Olive, the cat with whom he escaped the fire in Paradise. Neo's description is at the link.
Gerard was known to check in at AoSHQ from time to time. Gerard's brother is now caring for Olive and looking for a good forever home for her. Should not be a problem.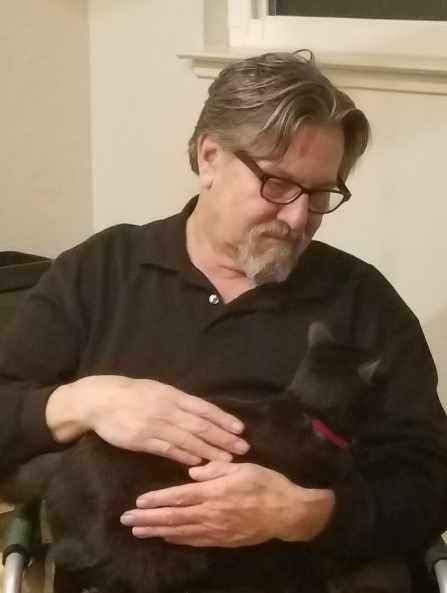 * * *
Thank you each and everyone for sharing your pets with us. We have a couple of features for later, but we would like to see more.
If you would like to send pet and/or animal stories, links, etc. for the Ace of Spades Pet Thread, the address is:

petmorons at protonmail dot com

Remember to include the nic by which you wish to be known when you comment at AoSHQ, or let us know if you want to remain a lurker.
Until next Saturday, have a great week!
* * *

If you start feeling nostalgic, here a link to last week's Pet Thread, the Ace of Spades Pet Thread, January 28. Some unusual content last week.
I closed the comments on this post so you wouldn't get banned for commenting on a week-old post, but don't try it anyway.

posted by K.T. at
03:24 PM
|
Access Comments