« Alphabet, Google's Parent Corporation, Slashes 12,000 Jobs Globally; Microsoft Chops 10,000
Media Hails "Biden Miracle Economy"
|
Main
|
Biden Administration Demands Judge Reinstate Mask Mandate on Planes, Trains, and Buses, Claiming It Doesn't Need Statutory Authority to Order Citizens to Mask Up, and Can Temporarily Veto Congressional Law When It Likes »
January 20, 2023
Mike Lee: The FBI Came to Us in September 2020 and Told Us That a Foreign Government Was About to Leak a False Story About a Biden Family Member -- and That We Should Neither Believe It Nor Repeat It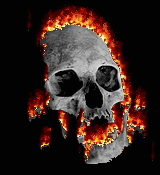 He said this linking Christopher Wray talking up the wonders of Government-Corporate Partnerships, working together like a bundle of sticks wrapped together, all contributing strength to the whole, that I linked earlier.
I think this is new news, isn't it? We know that the FBI gave Grassley and Johnson a false "defensive briefing" warning about Russian disinformation -- but we've never heard the FBI deliberately lied to Senators and told them the laptop story was fake.
Mike Lee @BasedMikeLee

This brings to mind a September 2020 classified briefing to senators, when the FBI warned us about misinformation --possibly driven by a foreign government-- that was about to come forward about "a member the Biden family." They said we should neither believe nor share any such news.
Lee also says that this briefing was classified by the FBI -- so that Senators couldn't tell people the FBI had straight-up lied and interfered in an election.
Apparently the FBI had similar conversations with social media companies at the same time. Is this the kind of collaboration he's referencing?

This is a little trick sometimes played by these agencies--make it a classified briefing so members can't discuss it in public or subject it to public scrutiny.

I saw a similar trick deployed in September 2012, in a classified briefing in the immediate wake of the Benghazi attack.

In both meetings, senators received a clear message: "you can't talk about this stuff outside this room or subject it to the light of day." And in both instances, at least parts of these briefings should not have been held in a classified environment.

The tweet is linked below the fold.
Meanwhile, Davos is all about conspiring to censor public speech and restrict speech rights to the Elite Caste, reports Reason.
The World Economic Forum--an annual meeting of international business leaders, political figures, and other elites--is well underway in Davos, Switzerland. One of the topics of discussion on Monday was "The Clear and Present Danger of Disinformation," presented by former CNN host Brian Stelter.

Stelter and his panelists did elucidate several pressing dangers with respect to rampant disinformation on social media; quite inadvertently, they also highlighted the inherent drawbacks of adopting a permanent war-footing approach to stopping disinformation. Indeed, several of the panelists spread inaccurate information during the course of their remarks.

These panelists were Vera Jourová, a member of the European Union's executive cabinet, the European Commission; Jeanne Bourgault, who helms a nonprofit group that supports independent media; Rep. Seth Moulton (D--Mass.); and A.G. Sulzberger, publisher of The New York Times and nepo baby.
Nepo Baby is an internet neologism for "nepot."
Stelter kicked off the discussion by framing "disinformation" as the central conundrum of our times--all other problems being downstream of this issue. Sulzberger wholeheartedly embraced this view.

"I think it maps, basically, to every other major challenge that we are grappling with as a society, and particularly the most existential among them," he said, lumping in disinformation--false information, intended to mislead people--with "conspiracy, propaganda, and clickbait." Disinformation is why society seems so fractured, why trust in elite institutions is declining, and why democracy itself appears to be retreating, they implied.

In other words, it's all Facebook's fault.
"Existential" threats are those which determine whether you will continue to exist or if you will perish.
I suppose, for the legacy media, there is an existential threat in permitting others to speak.
...

It's no doubt true that misinformation about vaccines has spread online, causing harm. But the COVID-19 pandemic has shown precisely why no central authority can be trusted with the power to restrict allegedly harmful content. Government health bureaucrats, social media content moderators, scientists in good standing with the liberal consensus, and media organizations have all circulated false information about COVID-19.

...

Other times, institutions simply defaulted to knee-jerk censorship until they embarrassingly reversed course, as Facebook did when it finally permitted discussion of the lab leak theory.

...

But the most alarmist speaker was Sulzberger, who was pessimistic that disinformation could be grappled with unless social media platforms engage in more restriction of disfavored content.

"At some point, given the central role of the platforms in disseminating bad information, I think they're going to have to do an unpopular and brave thing, which is to differentiate and elevate trustworthy sources of information consistently," he said. "Until they do, we have to assume that those environments are poisoned."

It's The New York Times' view--a view quite popular at Davos--that social media is very bad and will continue to be very bad until it awards preferential treatment to The New York Times.
That's what this is all about. It's about businesses which are threatened with extinction seeking any way, fair or foul, but preferably foul, to gain some advantage and protect their business model and keep their non-existent Right To Say What the Truth Is unchallenged.
And that's not just me speculating. RFK, Jr. says that the BBC and other major legacy media outlets engaged in a conspiracy to brand any competitor as illegitimate and "spreading misinformation," whether what they were saying was true or not, not to protect the public from misinformation, but to protect their own market from challengers from the outside. He's suing them.
And that's all the New York Times is doing. Attempting to label anything that doesn't come from the Official "News" Consortium (TM) as Illegal False Badnews.
Below, Tucker roasts the WEF, and below that: What they're doing for entertainment in Davos.