« Saturday Evening Movie Thread: Broker [moviegique]
|
Main
|
Daily Tech News 22 January 2023 »
January 21, 2023
Saturday Overnight Open Thread (1/21/23)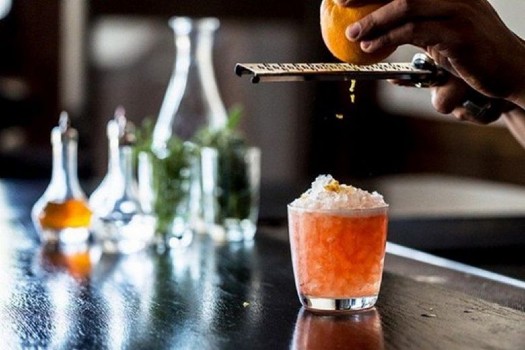 ***
The Saturday Night Joke
IT SNOWED LAST NIGHT
We received about 2 inches of snow yesterday and
8:00 am: I made a snowman.
8:10-A feminist passed by and asked me why I didn't make a snow woman.
8:15 - So, I made a snow woman.
8:17 - My feminist neighbor complained about the snow woman's voluptuous chest saying it objectified women everywhere.
8:20 - The gay couple living nearby threw a hissy fit and moaned it could have been two snowmen instead.
8:22 - The transgender man.. women...person asked why I didn't just make one snow person with detachable parts.
8:25 - The vegans at the end of the lane complained about the carrot nose, as veggies are food and are not used to decorate snow figures.
8:28 - I was being called a racist because the snow couple is white.
8:30 - I used food coloring to make one of the snow couple a different color and be more racially inclusive.
8:37 - Then accused of using a black face on the snowperson.
8:39 - The middle eastern gent across the road demanded the snow woman be completely covered.
8:40 - The police arrived saying someone had been offended.
8:42 - The feminist neighbor complained again that the broomstick of the snow woman needed to be removed because it depicted women in a domestic role.
8:43 - The 'council on equality' officer arrived and threatened
me with eviction.
8:45 - The TV news crew from ABC showed up. I was asked if I know the difference between snowmen and snowwomen. I replied "Snowballs" and am now a sexist.
9:00 - I was on the news as a suspected terrorist, racist, homophobe, and sensibility offender, bent on stirring up trouble during difficult weather.
9:10 - I was asked if I have any accomplices. My children were taken by social services.
9:29 - Far left protesters offended by everything marched down the street demanding that I be arrested.
9:45 - The boss called and fired me because of the negative association with work that had been all over social media.
10:00 - I cry into my drink because all I wanted to do was build a snowman...

Moral: There ain't no moral to this story. It is what this world has become because of a bunch of snowflakes. (H/T Hrothgar)
***

The ONT fun and educational all at the same time.20 Chucklesome Slang Terms From the 1910s

Nothing makes a person feel more like a flivver than getting too peloothered and waking up with the woofits. Any self-respecting beezer around during the early 20th century wouldn't need a dictionary to decipher this intro, but you might.

Here are 20 colorful slang terms from the 1910s.
***

Investing is a risky adventure. Just ask this guy.

The owner of a 2023 Honda Civic Type R may be in a tight spot financially after trying—and failing—to auction their car off after paying $20,000 over sticker. Their auction coming up short may be a sign that flipping limited-production cars isn't as lucrative a practice as it once was.

The Honda was listed for sale on auction site Cars & Bids, with a mere 125 miles on the clock. Its MSRP was reported at $44,385, but the buyer paid $20,000 in dealer markups plus additional fees to reach a transaction price of $67,678.95. Though it was the first new Type R to be listed on the site, bidders didn't feel it was worth nearly that much and topped out at $49,000—without meeting reserve. That means the car didn't sell and its owner has no effortless payday to look forward to.
***

In tonight's tabloid corner: 'I accidentally married my cousin and only realised while carrying his baby'

Marcella Hill found out about the relationship when she was researching her family history for baby names – and it turned out their grandparents lived together when they grew up

A woman recently found out a dark secret about her husband – they're related by blood.

Marcella Hill broke the news to fans on TikTok and it left viewers stunned.
***
Horse spotted riding in the back seat during McDonald's drive-through run
Chainsaw anyone?
***
Someone working at the Dollar General had fun.

A DOLLAR General shopper has claimed that the self-checkout kiosk began dispensing cherry tomatoes instead of her change.

TikTok-user, @ashlie_mgbaileesmom, shared the bizarre occurrence in a viral video that has racked up over 150,000 views.
***

The nice thing about living in the sticks: No one will park in my driveway.

Guy Serves Refreshing Revenge After Someone Parks In His Driveway, Blocks Them In And Then Opens Up A Beer

Entitlement manifests in many ways and often acts as a barrier to empathy and understanding of others, so it's important to recognize and eradicate it. Otherwise, you might get into trouble with people in situations where it can be easily avoided.

Just like the lady in this story did.

A few days ago, Reddit user TheToiletDestroyer recalled an incident involving a woman who had parked in his driveway. Without many options, he blocked the stranger's car in with his own vehicle.

However, when she came back, the homeowner thought it wasn't enough and decided to teach the unwanted guest a lesson she wouldn't forget.
***
***

If life hands you snow. Have a naming contest for your snowplow.

BUFFALO, N.Y. (WIVB) — The votes are in and the people have spoken.

Erie County Executive Mark Poloncarz announced the winners of the "Name a Snowplow" contest.

With more than 3,100 names submitted, 40 snowplows will bear the top-voted names of the contest.

The contest was broken down into two categories, "under 18" and "over 18." With 104 finalists in the "under 18" category and 111 in the "over 18," the finalists were posted for a public vote where voters could vote for their top five names in each category.

10 names were taken from the "under 18" and 30 from the "over 18."
***
The ONT Musical Interlude & Fireplace Emporium
Born on this day: 21 Jan 1922
Telly Savalas, singer, actor (1975 UK No.1 single 'If'). Played Lt. Theo Kojak a bald New York City detective in the television series Kojak, with a fondness for lollipops and whose trademark line was "Who loves ya, baby?" Died of cancer on 22nd January 1994. via thisdayinmusic.com
&&&
Born on this day: 21 Jan 1942
American singer, songwriter Mac Davis, who had the 1972 US No.1 single 'Baby Don't Get Hooked On Me'. He wrote 'In The Ghetto' and 'Don't Cry Daddy' for Elvis Presley) and also starred in his own variety show, a Broadway musical, and various films and TV shows. He died age 78 on 29 September 2020. via thisdayinmusic.com
***

A sex toy? Yucky. Genius Award Winner.

ANUARY 19--After jail deputies conducting a strip search spotted what appeared to be a crack pipe "hanging from her vagina," a Florida Woman claimed that the item was actually a sex toy and not drug paraphernalia, according to an arrest affidavit.

Carmela Ann Manies, 57, was busted yesterday on a warrant charging her with failing to appear in court in connection with an alleged theft last year at a Walmart store.

While Manies was being processed into the Pinellas County jail, a booking officer "observed an anomaly" after the inmate passed through a full-body scanner. During a subsequent strip search, jailers reported, a "glass pipe was protruding from defendant'
***

The wiener is back. I repeat, the wiener is back. Tonight's Feel Good Story of The Day.

CHARLESTON, W.Va. (AP) — The owner of a West Virginia restaurant that was heavily damaged by fire has his coveted hot dog statue back.

The "Wienerman" statue was stolen from the Dairy Winkle in Campbells Creek during a break-in sometime after the Jan. 11 fire, the Kanawha County Sheriff's Office said in a news release.

A tip led deputies to a location where the statue was found undamaged. It was returned to restaurant owner Kerry Ellison, the statement said.
***

Tonight's ONT has been brought to you by Ice Cream Cones.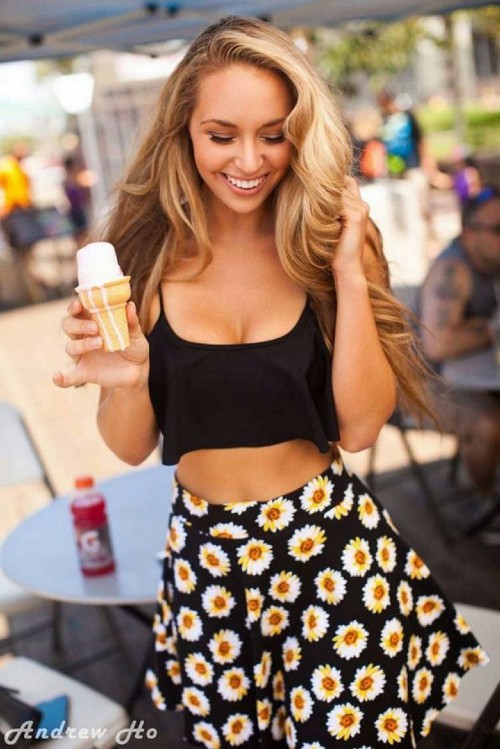 Notice: Posted with permission by someone in the deep bowels of the AoSHQ Laundromat.

posted by Misanthropic Humanitarian at
10:04 PM
|
Access Comments