« Full Metal Pizza Alchemist Cafe
|
Main
|
Daily Tech News 19 January 2023 »
January 18, 2023
Wednesday Overnight Open Thread (1/18/23)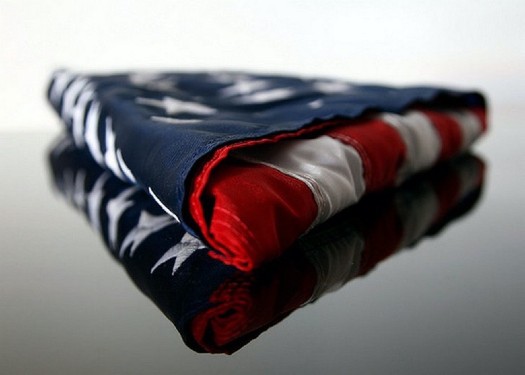 ***
The Quotes of The Day
Quote I

"I don't think it's very comfortable for anyone, so they can come here and not have to worry about any of that. To the people out there that think it's a bad idea, you have to look at it from the user's angle and the family of that user." Jerry Martin, a local businessman
Quote II

"They want to put wealthy bondholders over ordinary Americans who want safe food, safe skies, safe communities, and secure borders."White House press secretary Karine Jean-Pierre
What an economic fool
Quote III

"I believe many of those in the rightwing media are actually at odds with what's best for you, the viewer, the customer, and more importantly the country," Steven Crowder
Quote IV

"When you start to think about it, it's pretty extraordinary that we — select group of human beings because of whatever touched us at some point in our lives — are able to sit in a room and come together and actually talk about saving the planet. I mean, it's so almost extraterrestrial to think about 'saving'" John F. Kerry
***
Why would you want to spend any more money because of an ex-spouse?

If you really want to bug your ex, try naming a cockroach after them. Maybe that'll stop them from being such a pest. For Valentine's Day, the Toronto Zoo is giving you that opportunity with their Name-a-Roach special.

For a $25 minimum donation, you can dedicate a creepy crawly to that someone who did no good by you. In turn, you will receive a digital certificate personalized with your name and the roach's name, a shareable digital graphic to spread the word, and a full charitable tax receipt for the donation.
***
Amid rumors of a multi-billion dollar deal with OpenAI, Microsoft has announced that it's laying off a whopping 10,000 employees, making it the latest tech company to let go of a large chunk of its workers.

In a memo sent to employees and published on the company's blog, CEO Satya Nadella said that over the next few months, the company would be laying off up to five percent of its global workforce, with some impacted being notified immediately.
***
Let the Crossbow vs. Longbow debate continue.

Australian woman breaks archery world record using her feet

Jan. 17 (UPI) -- An Australian contortionist stood on her hands and used her feet to shoot an arrow 59 feet and 11 inches into a target for a Guinness World Record.
***
Democrats in the Virginia Senate successfully rejected multiple attempts made Tuesday by Republicans to repeal a 2021 law aimed at curbing carbon emissions by tethering state regulations to those set in California.

Lawmakers on the Senate Agriculture, Conservation and Natural Resources Committee ultimately killed multiple GOP-introduced measures, which had been consolidated into one, in a party-line vote of 8-7. Virginia Republicans including Gov. Glenn Youngkin have loudly opposed the 2021 legislation, arguing it threatens grid reliability and mandates the state to pursue unrealistic measures.

"As the governor stated, Democrats in Virginia outsourced the decision-making on energy policy to unelected bureaucrats in California," Macaulay Porter, a spokesperson for Youngkin, said in a statement.
***

Initially when I read the following story I thought a great Quote of The Day. However, a friend of mine who works for a major corporation sent me her company's Diversity & Inclusion pamphlet. "Fill In The Name of Company Celebrates Pride Month". One line stuck out, "We want all employees to bring their authentic self to work every day".
I can come to work each day with my authentic self, be kind and respectful to a gay co-worker without being forced to wear ribbons, adorn my office with Pride Flags and the like. Unless you are a NHL player or any other person who has religious beliefs.

Following the game, Provorov told reporters he chose not to support the Pride Night theme because of his Russian Orthodox religious beliefs.

"I respect everybody. I respect everybody's choices. My choice is to stay true to myself and my religion," the Flyers defenseman said.
***

Why do we continue to waste our time and money with the UN?

A U.N. official is being torched online by Israeli officials after she thanked a representative for Hezbollah — a terrorist organization, according to the State Department — for giving her a "tour d'horizon on issues of priority for #Lebanon."

Joanna Wronecka is the United Nation's special coordinator for Lebanon.

On Monday, she took to Twitter to show her appreciation to Ammar Moussawi, head of international relations for Hezbollah.
***
Vroom-Vroom! Born To Be Wild, Canadian style.

Meet the Guy Riding a Honda 3-Wheeler More Than 6,000 Miles Across Canada—In Winter

It's anything but easy piloting a 200cc trike through ice, snow, and fog, but Matt Webb is determined to set a record.
***

Every day we lose a little more history.

A World War II structure tumbled an estimated 200 feet down a cliffside onto Fort Funston Beach in San Francisco, officials said Monday.

San Francisco Fire Department spokesperson Jonathan Baxter told SFGATE that the building is a former battery bunker and fell amid a landslide.
***

Go fly a kite takes on a whole new meaning. Tragic.

Six people were horrifically sliced to death by glass-encrusted kite strings after a blood-drenched festival in India.

Three children, including a baby, are among the dead after the day of celebration in Gujarat turned sinister on Saturday.
***

The next big fight at the National Funeral Directors Association (NFDA) convention: E-Hearses.

When I'm decomposing in the ground, I'm not going to be super concerned about the carbon emissions my hearse just put out, but other people are different. Their final journey must be emissions-free. Lucky for them, British coachbuilder Coleman Milne has an answer: Its new Ford Mustang Mach-E-based hearse, which is a part of its so-called "Etive" collection. It's certainly something.

First spotted by Autoblog, he Etive hearse is based on the small-battery 75-kWh Mach-E, and as such it has around 200 miles of range and 255 horsepower at the rear wheels. Not that range is a prime consideration for a hearse. It also features all the stuff you would expect to find in such a casket-bearing vehicle such as a "flat full-length deck and three full-size bearer seats."
***

Conservative Union and Conservative Political Action Conference (CPAC) chief Matt Schlapp and his wife are named as defendants in lawsuit.

A lawsuit filed in the Commonwealth of Virginia alleges that American Conservative Union and Conservative Political Action Conference (CPAC) chief Matt Schlapp committed sexual battery during a campaign tour in Georgia in October. The National Pulse has obtained a full version of the lawsuit filed on January 17th, which also alleges that Schlapp's wife Mercedes engaged in defamatory activities in order to undermine the accuser's claims.


The accuser's identity remains anonymous in the documents, referred to only as "John Doe," though Washington D.C. reporters including at The National Pulse are aware of the identity of the alleged victim. Outlets including this one are choosing not to publish that information as per the specific requests made in the lawsuit, attached in full below.

Mr. Schlapp's lawyers issued a statement today, claiming: "This anonymous complaint demonstrates the accuser's real agenda, working in concert with Daily Beast to attack and harm the Schlapp family. The complaint is false, and the Schlapp family is suffering unbearable pain and stress due to the false allegation from an anonymous individual. No family should ever go through this, and the Schlapps and their legal team are assessing counter-lawsuit options."
If one is going to bring about an explosive lawsuit, one shouldn't hide behind the name "John Doe".
And this may indeed be another Grifter earning a living off the Conservative Movement.
Not to mention any names right, Capt'n Bill, Charlie 3-Wives, Little RichL and more....

Speaking of Grifters, she has to be in the Top 3 amirite?

Tiny protest teen Greta Thunberg has a big secret: Her arrest this week at a protest in Germany was staged, apparently with the help of overly friendly police.

Before we get to the video, I have to give you a tiny bit of background.
***
The ONT Is Always Looking Out For YouTM
Stronger is better, right? Concentrated dish soap degreases better. Higher proof rum will get you drunk faster. You even scoop your ice cream from the part of the tub with the most fudge and nuts. But when it comes to rubbing alcohol, higher concentrations aren't always better after all.

Drugstores tend to carry rubbing alcohol in two varieties: a 70% version (for disinfecting), and another version at 91% or 99% for...well, it may not be immediately clear. But if you're going to get some isopropyl alcohol or some drugstore-grade ethyl alcohol, you need to know the difference.
***
The ONT Musical Interlude & Weather Forecast Emporium
On this day: 18 Jan 2016
The Eagles guitarist Glenn Frey died at the age of 67 in New York City from complications arising from rheumatoid arthritis, colitis and pneumonia. Frey co-founded the Eagles in 1971 with Don Henley, Bernie Leadon and Randy Meisner. After the breakup of the Eagles in 1980, Frey embarked on a successful solo career and went on to score the Top 40 hits 'The One You Love', 'Smuggler's Blues', 'The Heat Is On', and 'You Belong to the City'. via thisdayinmusic.com
&&&
On this day: 18 Jan 1974
Former members from Free, (Paul Rodgers & Simon Kirke), Mott The Hoople (Mick Ralphs), and King Crimson, (Boz Burrell), formed Bad Company. The band went on to score a US No.1 album with their debut release. via thisdayinmusic.com
***

Who needs chopsticks when a truck is available? Genius Award Winner.

Fayetteville police have arrested a man in connection to an overnight incident that injured customers seated outside a restaurant.

Police said the investigation started after they were dispatched to a disturbance call around 12:18 am at Mikoto Japanese Restaurant on Raeford Road. The caller told 911 that shots had been fired.

During their investigation, officers determined that 22-year-old Joshua Hunt had been in some sort of altercation with customers in the outdoor dining area of Mikoto.

According to what witnesses told police, Hunt drove a pickup truck into the outside seating area, hitting customers. He then put it in reverse and hit them again.
&&&

A really slow, slow Genius Award Winner. (Video)
***

Hero is rewarded with Super Bowl tickets. Tonight's Feel Good Story of The Day.

an Who Broke Into School To Save Lives During Blizzard Is Gifted Super Bowl Tickets By Buffalo Bills

Last month, a man broke into a school in Buffalo to save over a dozen lives during the historic blizzard that barreled through New York.

The Buffalo Bills thanked him for his actions with two tickets to the Super Bowl.
***

Tonight's ONT has been brought to you by Orange Barrel Awareness.

Notice: Posted with permission by the Ace Media Empire, AceCorp, LLC & Mis. Hum. Enterprises. The views and opinions expressed here make more sense than anywhere else.


posted by Misanthropic Humanitarian at
10:00 PM
|
Access Comments