« Goat Debating Society Cafe
|
Main
|
Daily Tech News 18 January 2023 »
January 17, 2023
Tuesday Overnight Open Thread (1/17/23)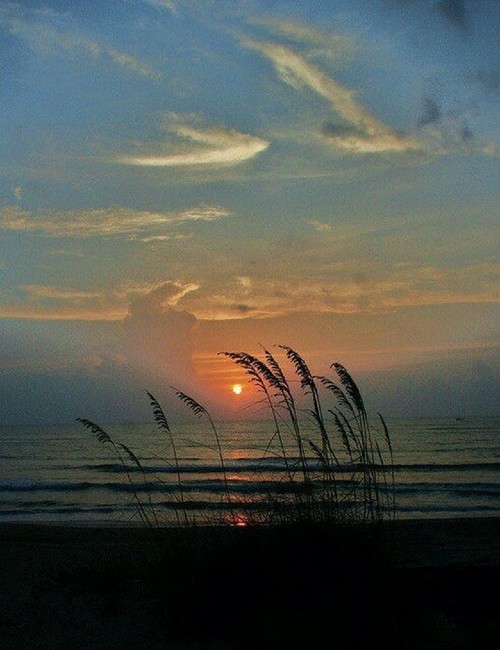 ***
The Quotes of The Day
Quote I

"Only by strengthening the key structural components of the Armed Forces is it possible to guarantee the military security of the state and protect new entities and critical facilities of the Russian Federation," Russian Defense Minister Sergei Shoigu
Quote II

"In 2013 I flew to Singapore, and when I landed I had to wear a mask. The air was toxic because they were burning the rainforest in Indonesia."
Shara Ticku
Quote III

"I think everybody is at the edge of their frustration. You can say, 'My gosh, that's heartless.' Well, maybe that person gets up every day and sees human sh*t on his front door." Greg Gutfeld
Quote IV

"I've been saying since 2020 that we have to get back to a party that appeals to more people that can win in tough places like I've done in Maryland. And I think that lane is much wider now than it was a week ago." Outgoing Gov. Larry Hogan (RINO-MD)
And when the 2024 GOP Primaries are finished and you have not one delegate will you look in the mirror and say "What a loser".
***
Personnel with the Transportation Security Administration discovered an undeclared, 84mm M4 rifle in outbound checked luggage Monday at the San Antonio International Airport, according to a tweet from the federal agency. The owner of the weapon was identified as a person using it as an exhibit during the SHOT show, which is currently taking place in Las Vegas.

A spokesperson for the TSA said the weapon was secured in checked baggage but hadn't been declared with the airline, as is required with all weapons, NBC DFW reported.

"We don't see that caliber of weapon very often, thank god," TSA spokesperson Patricia Mancha told San Antonio TV station KENS 5. She said the weapon was been handed over to the San Antonio Police Department.
Normally you see the break room and day old donuts.
***

I'm on the verge of a four hour schadenboner.

Man Plugs His $115k Electric Hummer in to Charge on Sunday, Finds Out It Won't Be Done Until Friday
***

I guess I'm on the rag. Or have been.
An app designed to build "a better future for female health" by helping women track their menstrual cycles now claims that menstruation is not an exclusively female experience.

When a user complained on Twitter that Flo — a tracking app that claims to help you "know your body, own your health" — permitted men into "secret chats" about topics related to menstruation, Flo replied, "We aim to support everyone with periods - regardless of gender," followed by a pride flag and a "trans" flag emoji.
***

As I told Edward from the RNC last week, "Until Ronna McDaniel is gone I'm not giving any money. Goodbye."

More than 150 major Republican donors threw their support behind Republican National Committee (RNC) Chair Ronna McDaniel in a Monday letter.

The RNC will select its next leader at the end of January, with California civil rights attorney and RNC national committeewoman Harmeet Dhillon and MyPillow CEO Mike Lindell both challenging McDaniel. McDaniel's critics have pointed to disappointing midterm results including a slim majority in the House of Representatives and losses in the Senate to justify McDaniel's ouster, but the donors who support her pointed to her fundraising successes and fulfilled promises.
Fulfilled promises? What a laugh.
***

It appears the Mall of America in Bloomington, MN would rather cater to this crowd.
A Christian man was ordered to remove his "Jesus Saves" T-shirt by security staff at a Mall of America, according to reports.

Video on social media shows security guards at the mall in Bloomington, Minnesota, telling the man that shoppers were offended by his shirt.

Footage of the incident shows the front of the shirt reads: "Jesus Saves."

The back of the shirt included the Coexist symbol which is crossed out with "Jesus is the only way" printed below.

"Jesus is associated with religion and it's offending people," one of the guards in the footage is heard telling the man.
***
Money? We will just bleed the innocent serfs dry.
San Fran City Panel Urges Reparations Of $5 Million Per Black Adult

In a spectacular display of what happens when woke politics intersects utter financial illiteracy, a San Francisco government advisory committee on reparations has recommended the city pay eligible black residents age 18 years and older $5 million apiece.

That's just the headline recommendation of the San Francisco African American Reparations Advisory Committee (AARAC), which was created by the city's board of supervisors amid 2020's nationwide racial tumult
***

Revolving door justice and an early consideration for a Genius Award Winner.

Man previously arrested for child abuse back in jail for trying to rob Publix with stapler

Patrick Abbott was arrested last month after repeatedly dropping 4-month-old baby in Walmart parking lot
***
Hopefully the followers of the Mid-Day Art Thread are here tonight. They are sure to spot the sniper.

Ukraine shares photo of sniper hidden in this image – can you spot him?

Stories of individual and collective bravery and prowess have come to define Ukraine's frontline fighters over the last 12 months.

'How long can the Ukrainian army realistically resist the might of Russia?', this was the question on military experts' minds when Vladimir Putin launched the invasion last February.
***
The ONT Musical Interlude & Cole Slaw Emporium
On this day: January 17, 2016 - Dale Griffin
English drummer Dale Griffin died aged 67. He was a founder member of Mott the Hoople best known for classic tracks 'Roll Away The Stone' and 'All The Young Dudes'. The band who made eight albums during their five-and-a-half year existence, reformed to mark their 40th anniversary in 2009 - but Griffin was too ill to take part. Griffin also produced numerous BBC Radio 1 John Peel sessions from 1981 to 1994 including the first professional recording session for Pulp in 1981.
&&&
Born on this day: January 17, 1971 - Kid Rock
Kid Rock, (Robert James Ritchie), American singer-songwriter, musician and rapper who had the 2000 US No.2 album 'History Of Rock' and the 2007 US No.1 album 'Rock N Roll Jesus' which featured the hit 'All Summer Long' charting at No.1 in eight countries. via thisdayinmusic.com
***

Is that a machine gun in your pocket or are you just a Genius Award Winner.

Police officers tried to help a drunk man at a subway station — and realized he was packing a bizarre-looking homemade rifle in his pants, leading to his arrest over the weekend, police sources said Monday.

Melvin Montoya, 37, was found drunk inside the 149th Street–Grand Concourse station in Mott Haven around 11:45 p.m. Saturday, and cops jumped in to aid him, authorities said.

That's when they noticed a long, heavy metal object going down his leg.

The officers frisked Montoya — and he allegedly reached for the crudely-made weapon, which the NYPD's Emergency Service Unit later determined was a gas-operated one-shot rifle, according to police and the sources.
***

It is about time. Tonight's Feel Good Story of The Day.

For more than 50 years, Navy pilot Royce Williams couldn't talk about his epic Korean War dogfight with seven Soviet fighter jets. He'd been sworn to secrecy because of Cold War sensitivities, and all mention of the battle was scrubbed from the official records.

Now the 97-year-old California resident is going to receive the Navy Cross, the second-highest award for combat valor. He said Friday afternoon that he's pleased to get the recognition.

"My friends have been trying to get this for me for a long time," he said.

The ceremony is scheduled for Jan. 20 at noon at the San Diego Air & Space Museum in Balboa Park.

"The heroism and valor he demonstrated for 35 harrowing minutes 70 years ago in the skies over the North Pacific and the coast of North Korea saved the lives of his fellow pilots, shipmates, and crew," U.S. Rep. Darrell Issa said in a statement Friday announcing the ceremony. "His story is one for the ages, but is now being fully told."
***

Tonight's ONT has been brought to you by Simple Requests.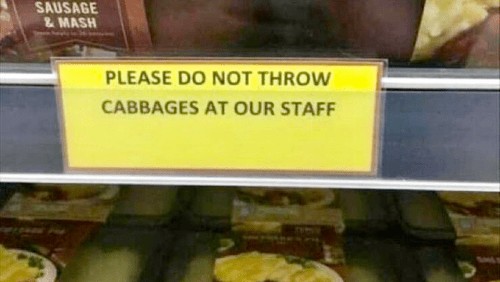 posted by Misanthropic Humanitarian at
10:00 PM
|
Access Comments