« They Actually Made "MILF Island," Except Even More Degenerate
|
Main
|
Quick Hits »
February 03, 2023
Thots Now Stalking Men in Gym to Shame Them; Plus, GAINZZZ
So wannabe e-thots attempted a new way to claim victimization and get attention online.
(Thot is a slang acronym for "that ho over there." It's not pronounced thawt as the word "thought" is, but "thoht," like hot but started with a th sound.)
They go to the gym wearing, as many point out, what are essentially bathing suits, and then complain that men occasionally glance in their direction.
Can you believe men are chancing glances at these modestly-attired women?
Or even worse: When men both glance in their direction and then Mansplain how to properly load plates on a barbell when the e-thot is plainly struggling with the process.
It's so feral! Feral feral feral!
This girl...is wearing underwear, basically, a bra and panties, as gym attire.
And she's scandalized that a guy is looking at a girl in underwear.
She's now apologized, but she says what she did is understandable because she's so triggered by the sexual harassment and assault she's experienced.
I don't want to pile on her too much, but I kind of don't think she's as offended at the idea of men looking at her in a sexual way as she lets on.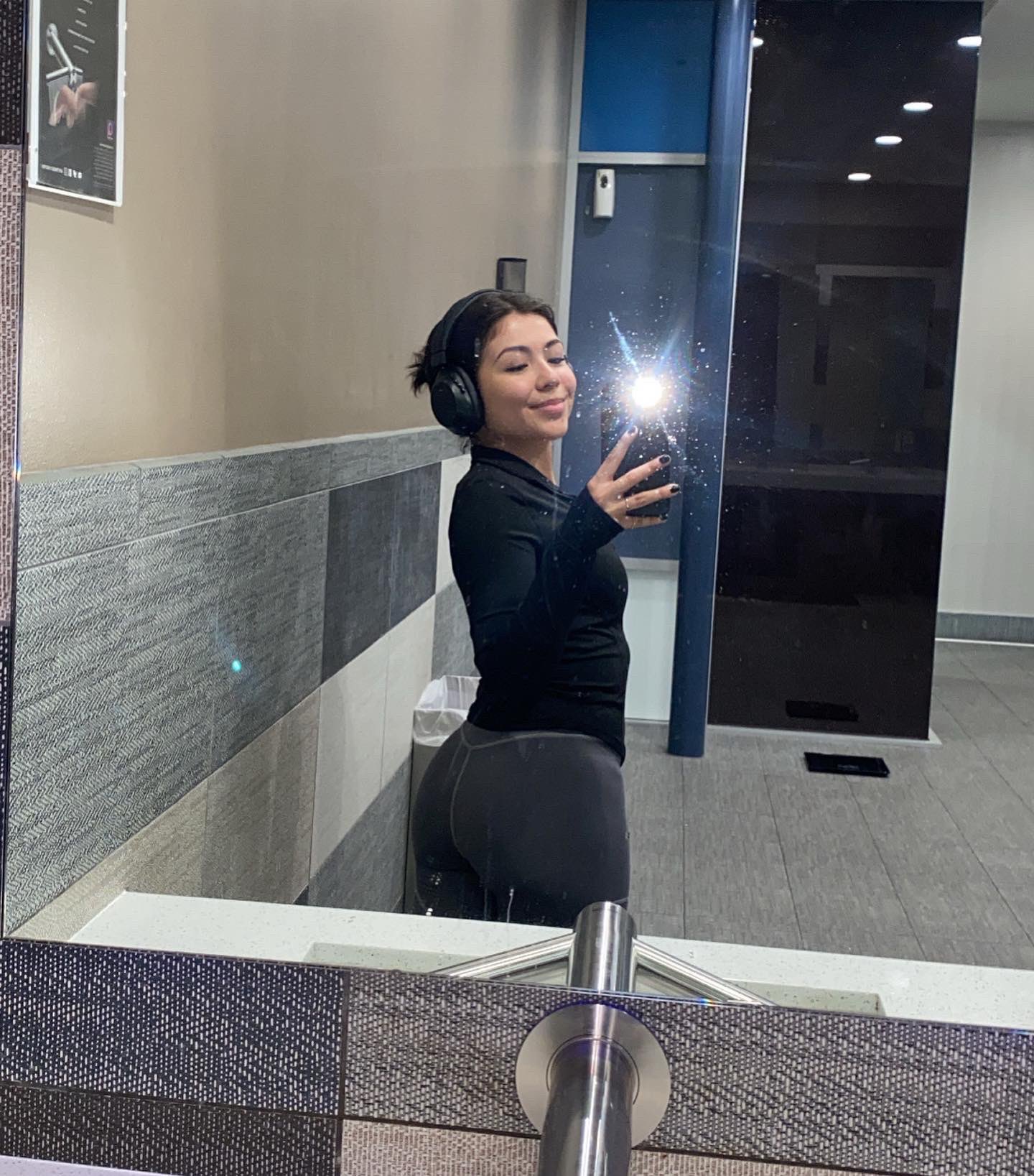 Almost every pic she posts features her smiling with a plunging, cleavage-revealing neckline.
And she definitely doesn't want anyone sexualizing her when she's trying to work out in the gym.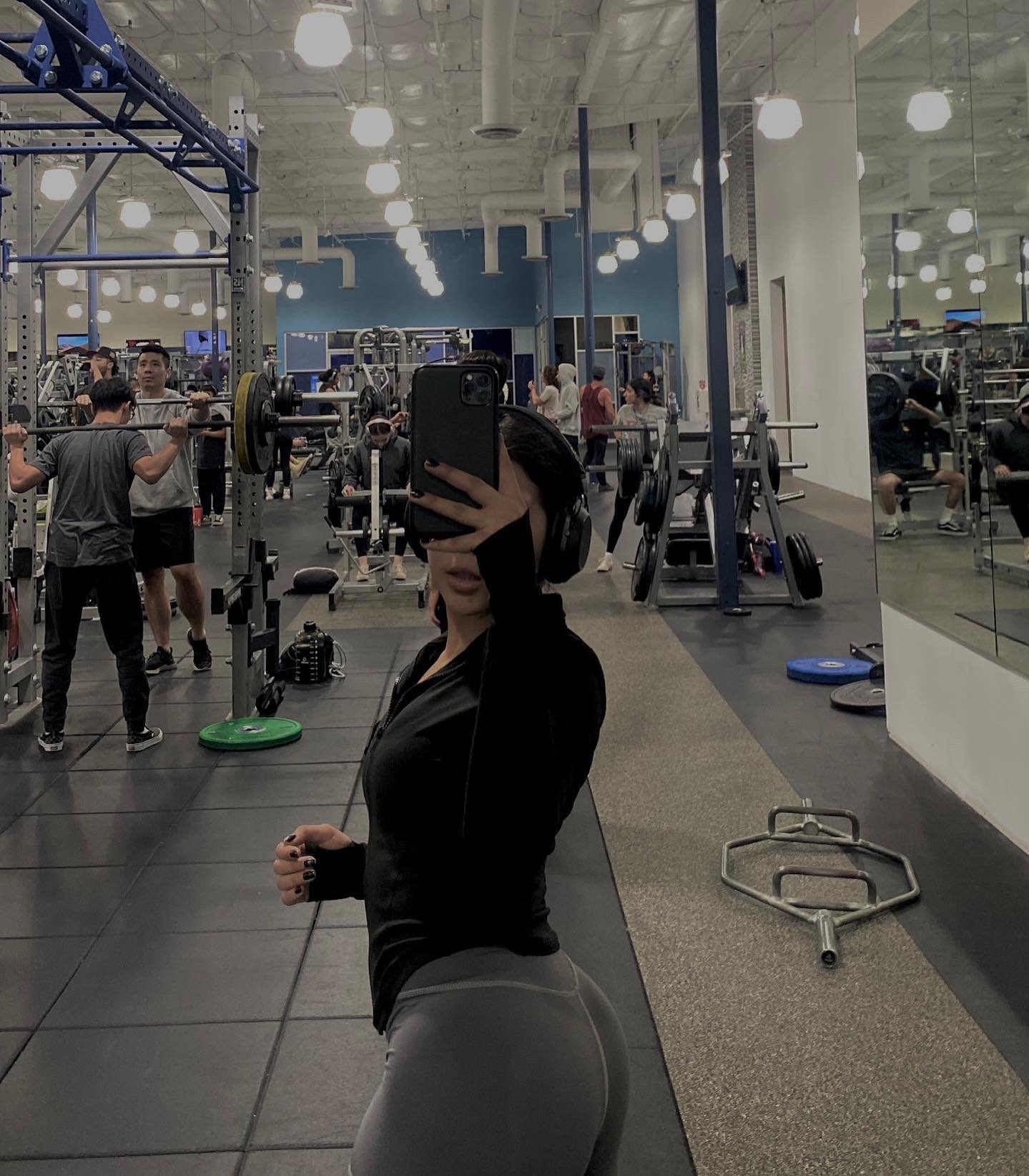 Feral, feral, feral! Grrr!
This next thot's got her Donkey Butt popping out of her skintight Lululemons and she's shocked and appalled that a man briefly looked over to see what was put out on display for the world to see.
This is a bona-fide trend now, as the e-thots are -- as they always do -- imitating the thing the last e-thot did to get attention. This thot claims a man is "angry" that she did a handstand at the gym. She has no basis for claiming this-- he just looked at her when he was panting due to working out.
In all of these cases I'm willing to concede the guys were in fact checking out the girls. Briefly. With respectably short and controlled durations for the check-outs. They weren't staring. They glanced and just got a quick glimpse of the goods on offer before moving on. They observed the Industry Standard current State of the Art for the quick check-out.
If these girls don't want anyone looking at their Swollen Donks, they can do what 90% of gym-goers do and wear baggy sweats that do not show off the precise curves of their bodies.
After Joey Swole said that this "Jessica" thot was attempting to shame a guy for doing nothing wrong, she complained about him, get this, monetizing her to profit off shaming her.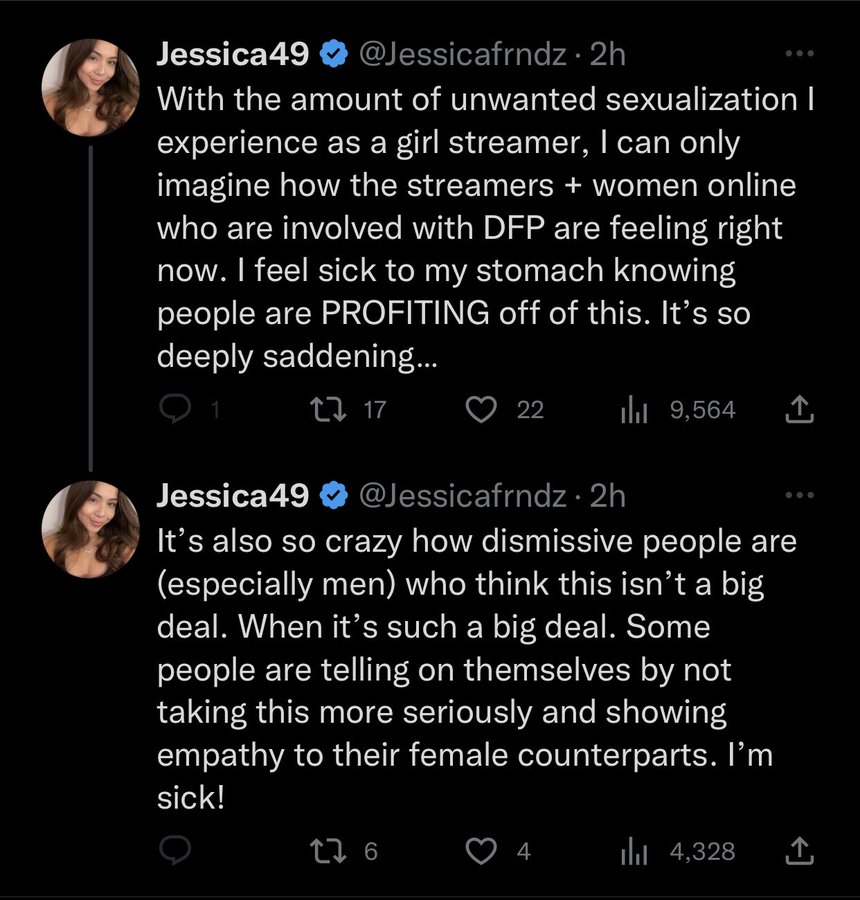 You dumb thot, what were you doing when you posted about that "feral" man, except attempting to monetize him by shaming him?
Women are dunking on the "feral feral feral" wannabe gymfluencer, too.
Update from this YouTuber: Apparently the guy she tried to shame is a trainer employed by the gym, and he decided to revoke her membership permanently for bringing in her Internet Shame bullsh!t into his workplace.
A huge number of young women have absolutely zero self-awareness and self-reflection and capacity for shame any longer. They've been You Go Girl'ed into believing they everything they do is Special and Empowering and Wonderful.

If a woman goes out on the town wearing a bra as a top, she should understand that she might attract the Male Gaze. Where have you gone, Sue Ellen Mishkie?

By the way, attempting to Gym Shame someone for hits isn't just something for thots. This guy attempts to shame someone for walking backwards on a treadmill. Apparently he's never heard of walking backwards to hit different muscles or spare the joints. But he's the gym expert, huh?
Even worse, now some male thots are getting into the game and attempting to shame women for checking them out.
This girl does something useful and proposes a solution to all this Gym Drama -- just wear dark sunglasses when you're working out, then you can stare as much as you like.
I didn't post a GAINZZZ thread for a while because I didn't want to post one during the holidays or even just after them.
I did a lot of damage to myself between Thanksgiving and Christmas.
I started up again over my break. It's slow going, especially since I discovered that being sedentary for so long had weakened my butt and hip muscles enough that I was throwing my pelvis out of whack with moderate exertion. So I'm trying to do calesthenics to strengthen that stuff up.
But now that they're well passed -- how are your GAINZZZ? Are you working on them, or planning to work on them?

posted by Ace at
05:40 PM
|
Access Comments