« Drones-R-Us
|
Main
|
Never Forgive, Never Forget. »
January 06, 2023
One small blow against Qualified Immunity [TJM]
A suburban Portland, Ore., teacher allegedly threatened with discipline if he kept bringing a Make America Great Again hat to teacher-training sessions can sue his former principal for First Amendment retaliation, a federal appeals court has ruled.
One of the quirks of modern American governance that rankles me almost as much as our copyright regime (oh, boy, does that bother me), is the idea of qualified immunity for all government agents. As long as they are acting in their official capacity, they have a judicially created shield that prevents lawsuits against them personally. If someone in a government office performs a wrong in their official duties against an individual, the individual can sue the office but not the person who actually occupies it.

This has long created an incentive structure where those in government can happily overreach in any area of life, knowing that the courts already have their backs. Work for the EPA and accidentally let loose chemicals that destroy a river?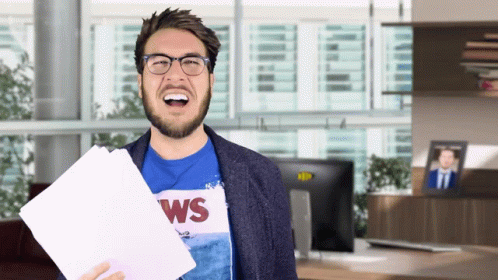 Well, at least one person who did something small scale will receive some comeuppance.

The 9th Circuit partially reinstated Eric Dodge's lawsuit on Thursday, finding that former Wy'east Middle School Principal Caroline Garrett would not be protected by qualified immunity if a jury found her guilty of violating Dodge's First Amendment rights on the eve of the 2019-2020 school year.

The three-judge panel cited "clearly established ... long-standing precedent" that concerns about "the reaction to controversial or disfavored speech itself does not justify restricting such speech."

The unanimous opinion by Judge Danielle Forrest said "it was patently unreasonable for Principal Garrett to believe that she could restrict Dodge's speech to quell what was, in reality, nothing more than the natural effect that disfavored political speech often has on those with different viewpoints."
Here is a photo of the former principal, Caroline Garrett, for reference. (Anyone think she and our garrett are related somehow?)

So, is this some kind of great victory in the war against government overreach and impunity? Not really. It's a small, focused victory against one particularly easy target for pushback that does not create much in the way of precedent, unfortunately. However, I'm sure that every time her check is garnished when that lawsuit finished playing out to pay the teacher she wronged she'll wish she had let the guy just wear his hat.

It's what a decent person would have done.

posted by Open Blogger at
01:30 PM
|
Access Comments