« Gun Thread: January 8th Edition!
|
Main
|
Daily Tech News 9 January 2023 »
January 08, 2023
Sunday Overnight Open Thread (1/8/23)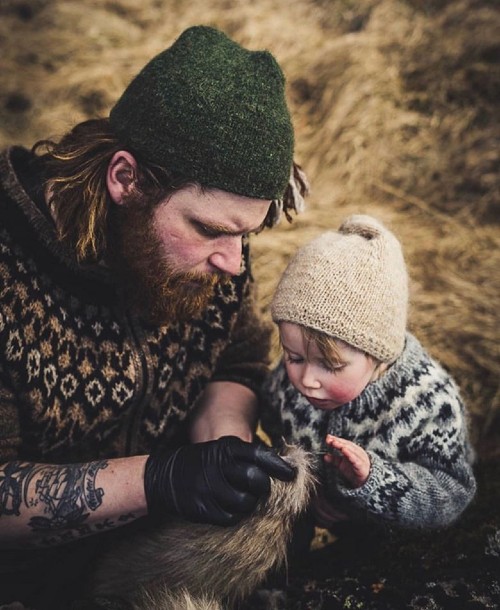 ****
The Quotes of The Day
Quote I

"I'm living authentically this year. I will be inspired to persevere by those brightly lit individuals around me," Meghan King
She seems to be an unhappy person
*
Quote II

"There was a view that, OK, it's going to be difficult, but maybe they were going to pull through. Things have just got worse."
Neil Saunders, the managing director at the retail consulting firm GlobalData
Quote III

"They only use blood quantum to define, like dogs and horses and Indians, right? I've heard that said before, and I think from that standpoint, moving away from blood quantum is a must, right?" Red Lake Tribal Secretary Samuel Strong
***
The Comments of The Week

&&&
345 Is that the genuine original Flaming Skull, or did CBD score a cheap knock off from eBay?
Posted by: Hands at January 03, 2023 04:20 PM (786Ro)
&&&

***
It wasn't enough. Ex-Virginia Tech soccer player allegedly benched for refusing to kneel gets $100K settlement
A former Virginia Tech women's soccer player who accused her coach of benching her because of her political opinions will reportedly receive at least $100,000 as part of an agreement to dismiss a federal lawsuit.

Kiersten Hening will receive the award as part of a settlement in the lawsuit she filed in 2021 against head coach Charles "Chugger" Adair on First Amendment grounds, her attorney Cameron Norris said last week, according to the Roanoke Times.

Norris noted the terms of the settlement did not include an admission of wrongdoing by either his client or Adair.

There should have been an admission of guilt by the school.
***
Looks like I'm not the only one who isn't sold on driverless cars.

My ride in San Francisco's driverless car was flawless. But I'm not sold.

A few weeks ago, I sent friends and family into a panic with a 13-second video clip. I'd recorded it while sitting in the back seat of a self-driving Waymo car, and it showed the car's steering wheel moving on its own. The responses were all urgent and alarmed; a former co-worker and my best friend from childhood each deployed the same expletive, while another friend wrote, "That's terrifying," followed by, in all caps, "HOW DOES IT KNOW."

I'd first seen the stark white Jaguar I-PACE SUVs, each covered in spinning cameras and emitting a space-age hum, all over the Outer Sunset when I moved to the neighborhood last summer. They were everywhere, driving through the thick August fog; more than once, I saw two Waymos stacked behind each other at a stop sign.
***

There's a caveman gene? Who knew.

Baldness could soon be cured after boffins discover the 'caveman gene'
Scientists claim that humans are only largely hairless because through evolution we have disabled the 'caveman gene' which would otherwise leave us with a full coat of hair
***

Another event that I learned about while researching for The ONT: Januhairy. Yes boys and girls, Januhairy.

Women On Instagram Are Choosing Not To Shave For Januhairy

Similar to the social movement Movember, which encourages men to grow mustaches in November to raise awareness of men's health issues, such as prostate cancer, testicular cancer, and men's suicide, Januhairy is an annual event targeted to women. Launched by Laura Jackson back in 2018 and started as an experiment for women to be sponsored to grow out their body hair for a month, Januhairy aims to promote body positivity and acceptance of body hair on women. The feedback controversial… What do you think? Let us know in the comments below!
Just one more reason not to be on Instagram.
***

It wouldn't take 200 years for that plastic cutlery to decompose if you just burned the damn garbage.

Single-use items such as plastic cutlery, plates and trays are to be banned in England in a bid to reduce pollution, the government has confirmed.

Figures suggest that every year England uses about 1.1bn single-use plates and 4.25bn pieces of such cutlery, only 10% of which are recycled after being used.

Plastic items relating to takeaway food and drink, including food containers and cutlery, make up the largest share of litter in the world's oceans, according to research.

Now the environment secretary, Thérèse Coffey, is set to ban a suite of single-use plastic items, confirming reports made last month.

The move follows a consultation on the issue by the Department for Environment, Food and Rural Affairs (Defra) that ran from November 2021 to February 2022.
***

If I were a thug who was going rob a store/restaurant, the last place I would do it would be in Texas.

An armed masked man stormed into a Houston tanqueria late Thursday evening and demanded money and valuables from the shop and its customers. While the robber walked around the joint, waiving a pistol and greedily grabbing up loot, one customer accessed his handy-dandy personal safety tool.

When the thief walked by again, the man shot the criminal. Repeatedly. Including five times while the suspect was down on the ground motionless. He was later pronounced dead right there.
***
The ONT Musical Interlude & Kosher Salt Emporium
Born on this day: January 8, 1947 - David Bowie
David Bowie English singer, songwriter, multi-instrumentalist, record producer, painter and actor. His first UK Top 40 single was the 1969 'Space Oddity' which became a UK No.1 in 1975, plus over 50 other UK Top 40 hits including five No.1's. Bowie has also scored two US No.1 singles, the 1975 'Fame' and 1983 'Let's Dance'. His music and stagecraft significantly influencing popular music and during his lifetime, his record sales, estimated at 140 million worldwide, made him one of the world's best-selling music artists. Bowie died from liver cancer at his New York home on 10 January 2016. via thisdayinmusic.com
&&&
Born on this day: January 8, 1935 - Elvis Presley
American singer, musician and actor Elvis Aaron Presley, the King of rock 'n' roll. He had his first No.1 in 1956 with the US No.1 & UK No.2 single 'Heartbreak Hotel'. His first UK No.1 single was in 1957, with 'All Shook Up'. Presley went on to have over 100 US and UK Top 40 singles from 1956 - 2006. Presley is one of the most celebrated and influential musicians of the 20th century, with estimated record sales of around 600 million units worldwide. Elvis Presley died on August 16th 1977. via thisdayinmusic.com
***

Calling the cops is not "Dial a friend". Genius Award Winners.

Two people were taken into custody after one of them thought it was a good idea to call 911 to move the belongings from a Florida home they were allegedly burglarizing, according to local authorities.

The Polk County Sheriff's Office responded to a home on Saturday (December 31) after getting a call, but no one spoke on the line. When deputies arrived at the residence, they found the door unlocked and believed no one was home. That's when they reportedly came across a man and his girlfriend.

Cops learned this man is the suspect accused of stealing several items from a Dollar General in Poinciana earlier that day. Deputies identified him based on security footage at the business.
***

Who says businesses are evil? Tonight's Feel Good Story of The Day.

Local Business' Act Of Kindness Helps Blind Woman Ride A Bicycle Again

A woman in the U.K. lost her sight and feared she would never be able to ride a bike again.

She's back on two wheels, thanks to a local business' act of kindness.
***

Tonight's ONT has been brought to you by Old School Habits.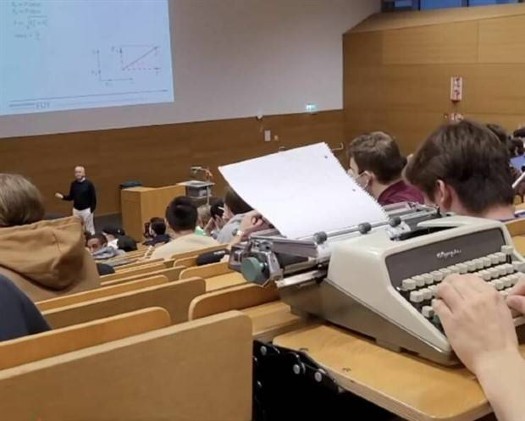 Notice: Posted with permission by the Ace Media Empire, AceCorp, LLC & Mis. Hum. Enterprises. The ONT is produced in a facility which uses dairy, wheat, nuts, caffeine and a lot of other things probably certainly offensive to someone.

posted by Misanthropic Humanitarian at
10:00 PM
|
Access Comments