« On a Less Serious Note: Remembering the "Pyramid Power" Fad
|
Main
|
Daily Tech News 4 January 2023 »
January 03, 2023
Tuesday Overnight Open Thread (1/3/23)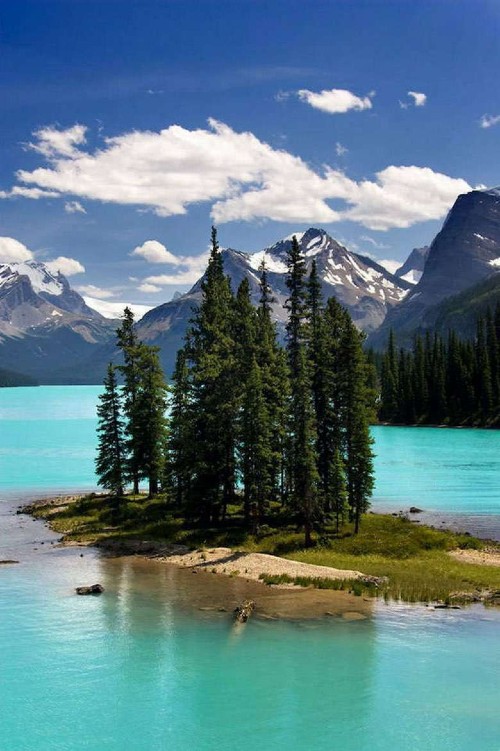 ***
The Quotes of The Day
Quote I

This is our purpose: to make as meaningful as possible this life that has been bestowed upon us; to live in such a way that we may be proud of ourselves; to act in such a way that some part of us lives on.
Oswald Spengler
Quote II

"We had them singing karaoke on Christmas Eve but it's rare for them to be in the pub," Jo Hunt
Quote III

"I asked both a close friend and my parents to rush to my children's hotel room to attend to them as I monitored them by camera," Veronica Tejera
Quote IV

"When parents don't have the paid sick leave they need to keep their kids home to care for them and keep them well, they are forced by economic necessity to send sick kids to school or childcare," Williamson said. "When they do, other kids get sick, and they get teachers and caregivers sick. And most kids and caregivers go home and spread disease to their spouses, to their loved ones, to grandparents in a way that is really compromising our ability to fight back against this public health crisis."Molly Weston Williamson, senior fellow with the Center for American Progress
***

Before I posted the Monday ONT I saw that Buffalo Bills player Damar Hamlin had collapsed and extraordinary first aid measures were performed. I didn't post anything and the Horde ran with commentary about the incident. It appears he suffered cardiac arrest.
Was it from the immediate hit? Was it from past hits? A combination of hits? Was it a congenital ailment not previously diagnosed? Was it a result of the Kung Flu prick? I don't think we will ever know definitively, especially if it was from the Kung Flu prick. Too much is at stake for the Elites to have been that wrong.
From reading about the guy, he appears to come from a good home and does quite bit of philanthropy work. Although I don't give a rat's ass about the NFL, I do hope the young man recovers.

Onto the rest of tonight's offerings...............
***
Pricked athletes and their collapse.

Report: At Least 769 Recently Vaxxed Athletes Collapsed Last Year During Competition
***

At ages 26-27 I don't think "Anti-corruption training" is needed. You can't fix stupid.

Three female guards jailed for illicit affairs with inmates at UK's biggest prison

Jennifer Gavan, 27, Ayshea Gunn, 27, and Emily Watson, 26, have been jailed for having affairs with inmates at Berwyn prison, Wrexham. Now, the prison has launched anti-corruption training
***

I don't make any mistakes, I dropped Netflix sometime ago.

7 Mistakes You're Making While Using Netflix

If you want to get the most out of Netflix, you need to stop making these small but important errors.
***
Trans-species. Hmmm. If I saw a wolf this size, well I might just shoot it.

A Japanese man reportedly spent a whopping 3 million yen ($23,000) on a handmade wolf costume to fulfill his dream of becoming a wolf.

Zeppet, a Japanese company specializing in special effects and special modeling, made international news headlines last year, when it revealed that it had created a special dog suit for a client who had always wanted to live like a dog. The high-quality rough collie dog costume, which Zeppet claims was designed to adapt human anatomy to that of a canine, got a lot of attention after going viral on Twitter. Recently, that same company announced that they had received an even more challenging order from a person who wanted to live out their fantasy of becoming a wolf.
***

Did the NAACP take Coca-Cola money to call sugar taxes racist?

If these groups took money to absurdly call soda tax proposals racist, what else will they call racist in exchange for funds?


Big Sugar has been waging a war on Americans for decades, and it's a war the federal government has often been complicit in.

From hidden taxpayer subsidies, to protectionist programs that inflate the price of sugar, to skewed medical research from governmental agencies, to harmful nutritional recommendations that misled the American people on the harmful impacts of this addictive substance—the US government is partially responsible for the growing obesity epidemic (and all its collateral health conditions).

However, during the Obama administration, it seemed some in the political sphere were turning against the sugar lobby. In 2009, the proposal for a federal excise tax on sugary drinks began to make headway and it prompted the American Beverage Association, Pepsi, and Coca-Cola to spend almost $40 million to defeat it.

There's nothing all that surprising about that. What's interesting is how they spent that money.
***
America, what a great place. If you don't like your place of employment you can leave. And on top of that you can bitch about it on the webz.

'I resigned': Tradesman quits mid performance review after being refused a raise
Working relationships are built on trust… and contractual agreements. The contract tends to have a more tangible effect on ensuring that both parties hold up the ends of the deal, but still, there are employers that see fit to flout the written terms of these agreements.

That's what this electrical apprentice faced when their boss saw fit to deny them their guaranteed annual increase in pay, citing performance issues and issues in the business as the cause. The thing is: the raise wasn't supposed to be tied to any performance review at all.

This led to the point where the boss dropped the classic line: "If you don't like it, you can always quit." So the apprentice did, right there and then, even going as far as to call another electrical shop on the conference room phone to secure another place of employment before walking out the door.

Keep reading for this delightful tale of workplace malicious compliance. For more, check out this worker who took their nosy coworker's parking spot after the coworker complained about them arriving to work late.
***

Instead of Muslim outreach, get your ass back to the moon.

The Head of NASA Is Scared Chinese Astronauts Will Seize Portions of the Moon
"And it is not beyond the realm of possibility that they say, 'Keep out, we're here, this is our territory.'"
***
The ONT Musical Interlude & Café Cubano Emporium
On this day: January 3, 3 Jan 2014
Phil Everly, one half of the Everly Brothers, died of complications from lung disease aged 74, in California. In their heyday between 1957 and 1962, the Everly Brothers had 19 Top 40 hits, including 'Bye Bye Love', 'Wake Up Little Susie' and 'All I Have to Do Is Dream' and influenced acts such as The Beatles and The Beach Boys. The Everly Brothers had 35 Billboard Top-100 singles, 26 in the top 40. They hold the record for the most Top-100 singles by any duo. In the UK, they had 30 chart singles, 29 in the top 40, 13 top 10, and 4 at No. 1 between 1957 and 1984.via thisdayinmusic.com
&&&
On this day: 3 Jan 1987
Aretha Franklin became the first woman inducted into the Rock and Roll Hall of Fame. Despite the enormity of the milestone, Franklin wasn't actually able to attend the ceremony herself, so instead, Rolling Stones' guitarist Keith Richards, Clive Davis and her brother Cecil inducted Franklin with her poignant speech, "To be the first woman inductee into the Rock and Roll Hall of Fame is a historical moment and indeed a milestone in my career..." via thisdayinmusic.com
***

Unfair dismissal? No a Genius Award Winner.

A crematorium worker was sacked after mixing the remains of dead pets and dropping them on the floor, an employment tribunal heard.

Jack Hamilton 'purposefully' pushed ashes to the back of the cremator to hide the fact they were still inside, which 'undoubtedly' led to contamination.

The tribunal heard such a mix-up would lead to 'catastrophic' reputational damage for the council-run Grimsby Crematorium, in Lincolnshire, which could have lost its licence.
***

I don't know about you. But I love a story with a happy ending. Tonight's Feel Good Story of The Day.

It all started when owners Kellie and Louis Nicolao dropped Moose off at dog sitter Nicolina Converso's house in Edgewater, Maryland, as they headed off to California.

Everything was going great until the morning of Dec. 23.

"I opened the door to pick up a tree on my patio and he just went on out," Converso told ABC News. "We couldn't catch him, we just couldn't."

Moose was on the loose as the record cold weather arrived.
***
How about a Feel Good whimsical video? I think so.........
***
Weekly commenter stats for week of 1-1-2023

Top 10 commenters:
1 [446 comments] 'Aetius451AD Work Laptop' [62.58 posts/day]
2 [364 comments] 'JT'
3 [329 comments] 'Sponge - F*ck Joe Biden'
4 [321 comments] 'TheJamesMadison, navigating a corrupt and violent world with Clint Eastwood'
5 [312 comments] 'Christopher R Taylor'
6 [309 comments] 'Alberta Oil Peon'
7 [309 comments] 'andycanuck (Vwz3I)'
8 [308 comments] 'Skip '
9 [293 comments] 'Tonypete'
10 [268 comments] 'Ciampino - the plate must be covered with pasta'
Top 10 sockpuppeteers:
1 [256 names] 'Ciampino - the plate must be covered with pasta' [35.92 unique names/day]
2 [97 names] 'Car insurance is a ripoff these days '
3 [44 names] 'Duncanthrax'
4 [44 names] 'Quarter Twenty '
5 [39 names] 'Count de Monet'
6 [36 names] 'I am the Shadout Mapes, the Housekeeper'
7 [23 names] 'REDACTED'
8 [23 names] 'Wally'
9 [22 names] '18-1'
10 [22 names] 'Donaudampfschiffahrtsgesellschaftskapitän'
***

Tonight's ONT has been brought to you by Causes.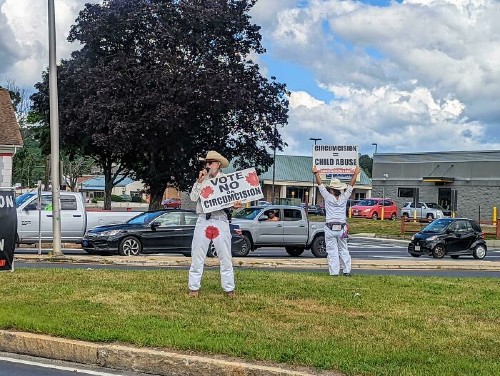 Notice: Posted with permission by the Ace Media Empire and AceCorp, LLC. Why not hit up the Ace of Spades Tip Jar. That way the Boss can continue his opulent lifestyle and keep the hamsters happy.


posted by Misanthropic Humanitarian at
10:01 PM
|
Access Comments