« What's A New Year Without Uncle Sam Taking More?
|
Main
|
The Masks Have Fallen, But You'll Still Have to Wear One »
January 02, 2023
I didn't invite these people into my house [TJM]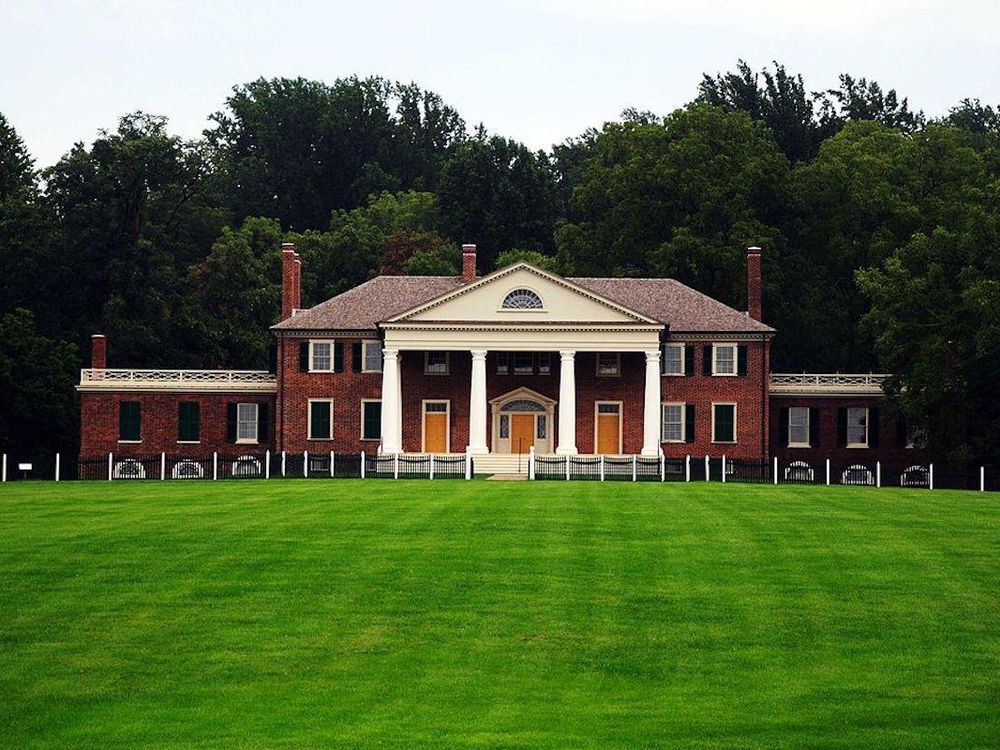 Okay, not really my house, but the real James Madison's house.

The New Criterion's piece, "The mob comes for Madison," details the efforts the left has gone to subvert the story of the Father of the Constitution as told at his house Montpelier in Virginia. Much like what has happened with Thomas Jefferson's house, Monticello, the left has captured the institution in charge of the curation and care of the house James Madison shared with his wife Dolley, which she had to sell shortly after his death because the economics of the time had finally caught up with the household in a way that she couldn't maintain it anymore. Passing through a series of private hands until 1984 when the National Trust for Historical Preservation purchased it with the promise of maintaining it for educational purposes.

That was the initial idea, anyway. As Eric Felten shows in "Whose Montpelier Is It Anyway?," an essay written for RealClearPolitics, Madison's home has been enlisted as a synecdoche in the game of racialist delegitimization. It's been going on for some years. Already in 2017, a permanent exhibition called "The Mere Distinction of Colour" opened in the basement galleries of Montpelier as well as the South Yard of the campus. The exhibition draws on testimony from descendants of those enslaved at Montpelier to "explore how the legacy of slavery impacts today's conversations about race, identity, and human rights." The title of the exhibition comes from Madison himself, who mournfully observed that "the mere distinction of colour" had provided "the most oppressive dominion ever exercised by man over man."


In other words, Madison understood the evil of slavery. He also understood that its perpetuation stood in stark contradiction to the ideals of individual liberty he outlined in the Constitution. That he nevertheless held slaves himself is a fact that should be frankly acknowledged. But should it be given pride of place in Madison's biography?
But that is never going to be good enough for those that want to tear down the statues of out past. It was never going to be limited to Confederates, and now the Left is actively trying to tear down James Madison, the man who wrote the Virginia Plan that became the basis of the Constitution at the Constitutional Convention, who disappeared into his father's study for months beforehand to learn everything he could about how republics formed and fell to inform his own plan for an America struggling to keep things together under the Articles of Confederation, and who wrote a third of The Federalist Papers in defense of the plan.

Perhaps the most preposterous aspect of [James] French's putsch is his claim that Madison relied on his slaves "for everything, including his ideas, his sustenance, his wealth, his power, and everything" (our emphasis, his repetition). As Felten reports, under French's leadership, scholarship at Montpelier is moving away from its focus on what French calls the "big house" in order to advance his contention that "James Madison essentially lived in an African American community," from which the founder derived his ideas. And here you thought that Madison garnered his ideas from ancient political historians like Polybius and teachers like John Witherspoon, his mentor at Princeton and a major conduit for the ideas of the Scottish Enlightenment to the founders.
Is Montpelier lost like so many of our other institutions? It's one of my great regrets from my time living in Virginia during college that I never visited any of the Great Houses like Montpelier, Monticello, or Mount Vernon, never more than a few hours away from my apartment in Blacksburg, and I have come to regret it more and more as time has gone on. My chance of seeing the houses as they were presented in the early 2000s is gone for as long as I can see. It's going to be some time before James Madison is given a fair shake in his own house again.
ht:dhmosquito

posted by Open Blogger at
01:30 PM
|
Access Comments