« Fortune Favors the Bold Cafe
|
Main
|
Daily Tech News 30 December 2022 »
December 29, 2022
The ONT That Launched A Thousand Ships
Hello everyone! Welcome to Thursday. Time to hop aboard the ONT train!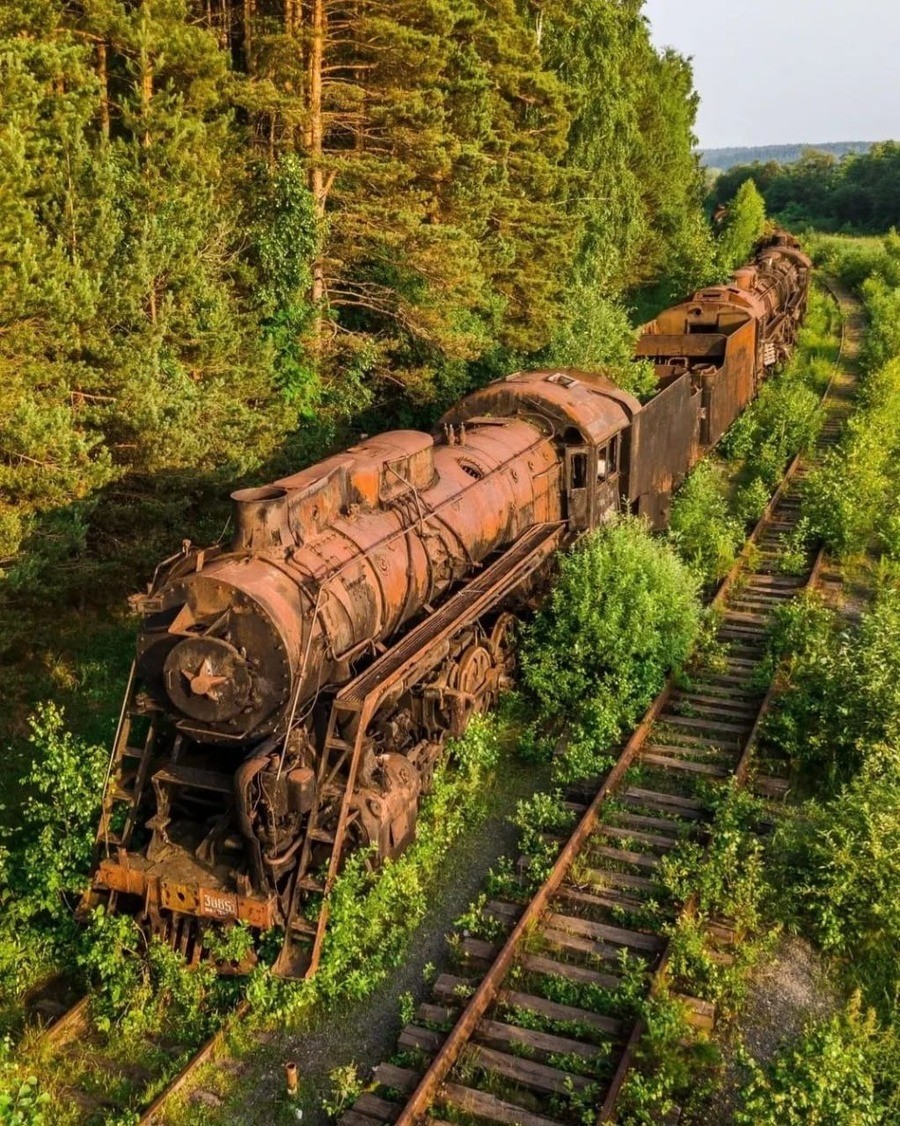 I just think that's a lovely picture.
Election Integrity, Con't.
Last Thursday on the ONT I wrote about how election integrity trumps just about any other issue facing the republic. Here's a thread by Gitabushi that picks up on that theme and amplifies it. It's worth reading.

People Are So Smart, And They Always Have Been

Ancient Humans May Have Sailed The Mediterranean 450,000 Years Ago

Archaic humans may have worked out how to sail across the sea to new lands as far back as nearly half a million years ago.

According to a new analysis of shorelines during the mid-Chibanian age, there's no other way these ancient hominins could have reached what we now call the Aegean Islands. Yet archaeologists have found ancient artifacts on the islands that pre-date the earliest known appearance of Homo sapiens.

This suggests that these ancient humans must have found a way to traverse large bodies of water. And if reliance on land bridges was not necessary for human migration, it may have implications for the way our ancestors and modern humans spread throughout the world.
I always wonder about articles like this. Of course ancient humans sailed the seas. Why wouldn't they? Modern humans sail the seas, why shouldn't ancient ones? They're human, aren't they? While we're at it modern man, just how well could you survive an ice age with only hand tools that you fashioned yourself? I dunno, I guess it's the hubris. Ancient doesn't mean stupid. No, ancient humans (probably) weren't flying airplanes. But if you stole Ace's time machine and went back and kidnapped one as a baby and raised him in the modern world, there's no reason he couldn't be a pilot.

Related: An Ancient Puzzle Posed 2,500 Years Ago Now Has an Ingenious Solution

So modern scholars have been trying for years to decode the "algorithm" that explains the rules of grammar for Sanskrit. They haven't been able to do it, but somebody finally figured it out. So, modern man, here's something you haven't been able to figure out for decades that was blindingly obvious to ancient man. Good heavens, you're stupid.
After two and a half years of careful work, Rajpopat has clearly laid out why Pāṇini's engine had previously stalled at a common linguistic crossroads.

Oftentimes, when using Pāṇini's grammar guidelines, two rules will come into conflict, and it's never really been clear which rule should ultimately win out.

Rajpopat has essentially solved which way the switch should flip.

In the past, other scholars have argued that if two rules of equal strength come head to head, the one listed later in Pāṇini's text wins out.

But Rajpopat thinks this is an incorrect interpretation of Pāṇini's metarule.

Instead, the linguist argues if two rules are at odds, the rule that applies to the right side of a word (the suffix) should trump the rules that apply to the left side of a word (the stem).

When Rajpopat tested Sanskrit words in this version of the engine, it worked – producing grammatically correct words with almost no exceptions.
Huh. Imagine that.

Hate Speech
There's a good reason it's protected by the 1st Amendment, no matter what drooling imbeciles like Ben Cardin might think.
In the left's definition of "fascism" Musk is making Twitter fascist by "allowing hate speech."

The problem, really, is that there is no hate speech. There is only speech. "Hate speech" or "misinformation" are terms used by people who hate free speech.

As you can tell from my post yesterday, I'm very fond of the first amendment which I hope will keep us from having to put the second to the purpose for which it was intended (the prevention of tyranny.)
But there's other reasons for free speech.
Most importantly, to hear things that hurt.

That's right. We as humans need to hear things that hurt. Read the rest of it at the link, Sarah Hoyt is a much better writer than I am.

Science!
How Cancer Deaths From the COVID Jabs Are Being Hidden
It's a deep dive, you'll have to read the article. In a nutshell, "The signal is being hidden by swapping the underlying cause of death with main cause of death"

This Is Neat
I don't know if Bob Ross actually intended this, but I kinda hope he did.
I kinda think that you could create a similar video from any artist who painted hundreds of landscapes over his career, but I don't care. The video makes me feel good.

Winter Projects
So, do any of y'all have any big projects that you're working on this year? I have this. As a point of fact, I have 20 of them: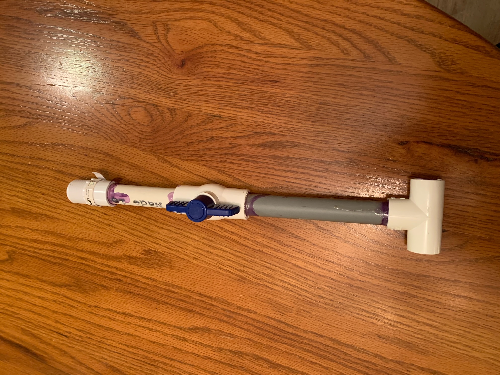 If you recall, last year I built 20 raised beds for gardening. The garden wasn't nearly as successful as it should have been, mainly because of the very poor quality of the dirt I had (more on that later). I built an irrigation system into each bed, but the system was fed by a dog's breakfast of hoses and splitters. It worked, but it was a mess and the whole system was plagued by leaks which meant that I only had enough pressure to water 1 (of 5) row of beds at a time. This winter I'm burying 1/2" PVC pipe along each row, what you see above will be the feed tubes for each bed tied into the buried pipe, which will be tied into the water line in the house itself. I should have plenty of pressure to water all of the beds at once, and can individually turn of any bed if I don't want it watered. The piece at the end opposite the T fitting ends in a male hose connector, each bed's irrigation system has a female connector on the end. Next month I begin digging and burying!
As to the poor dirt, there's a mushroom factory in Madisonville (The Madisonville Buc-ee's (and pretty much all of I-45 between Houston and Dallas) was overrun with happy Texas Tech fans on their way back from the Texas Bowl yesterday. If someone wanted to steal Lubbock, today would have been the day, it looked like the entire city went to the game. I imagine the Buc-ee's in Baytown on I-10 was overrun with disappointed Ole Miss fans) that sells mushroom compost for $10/pickup truck load. Mushroom compost is wonderful stuff, today I drove down there a picked up a truckload. I'll use it to amend the beds and next year my plants should have plenty of nutrients.
So what's keeping y'all occupied this winter?

Tonight's ONT has been brought to you by sweaters: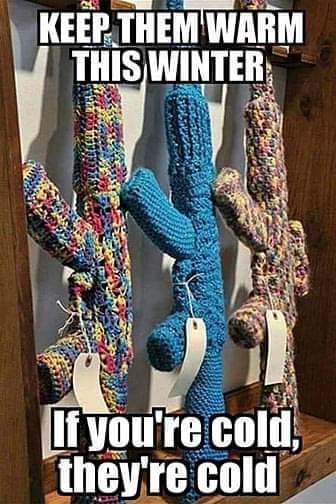 posted by WeirdDave at
09:53 PM
|
Access Comments