« Saturday Evening Movie Thread [moviegique]: Living
|
Main
|
Daily Tech News 1 January 2023 »
December 31, 2022
Saturday Overnight Open Thread (12/31/22) New Year's Eve Edition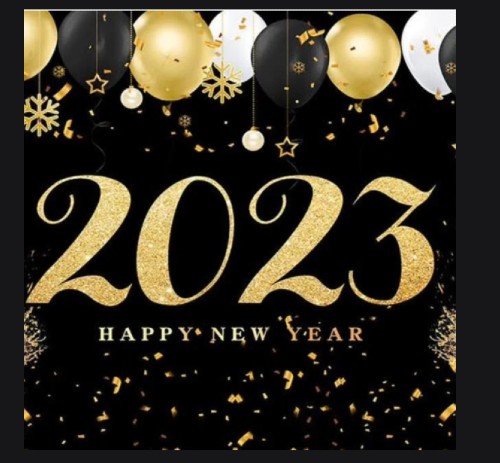 ***
The Saturday Night Joke
A Short Story

Students in a Hebrew University writing class were told they had to write a short story. It had to be in as few words as possible.
The instructions were: "Your short story has to contain three elements.
(1) Religion
(2) Sexuality
(3) Mystery"
Below is the only A+ short story that was awarded in the entire class.
"Good G-d, I'm pregnant; I wonder who did it?" (H/T Ron)
***

This looks like the perfect gift for the man in your life..........
***

Once again, I've let someone down without even knowing it.
All the Ways You're Annoying Your Server Without Knowing It
If you're "helpfully" stacking dirty plates, you are actually making their job harder.

Food service is physically demanding, requiring a person to be on their feet for long periods of time, carrying carefully-balanced and heavy trays of food. It's psychologically demanding, because they have to deal with a wide range of, uh, personalities. So when you go out to eat, restaurant servers deserve your empathy, especially when you consider that they're working to make your dining experience pleasant and enjoyable. Most of us know that—and that making your server's life easier will, in turn, improve your experience—so we try to show our appreciation. But how can you do that (beyond leaving a fat tip, that is)?
***

New Years and drinking go hand in hand. To those who imbibe too much let us know if this article is truthful.

WIRED Tested Miracle Hangover Cures. You're Welcome
Do "anti-hangover" supplements really work? With the sterling help of a UK rugby team, we raised a glass or five to find out.
***
Florida has its share of "interesting people". 2022 Florida Man Awards.

Annual 'Florida Man' (and women) Awards 2022: The whackiest crimes to come out of the Sunshine State include a woman doing an Irish folk dance to get out of DUI - and a man who threw a hot dog at cop
The term 'Florida man' has become synonymous with the outrageous crimes committed by residents in the sunshine state
This year, a handful of women can be counted among the whackiest - including one who performed an Irish Folk dance to get out of a DUI arrest
In another incident, a street vendor threw a hot dog at a cop over a permit issue
Dailymail.com compiled a list of the most bizarre crimes in 2022
***
The ONT Musical Interlude & Farewell Emporium

Another December comes to an end. Goodbye Zappa Month.....................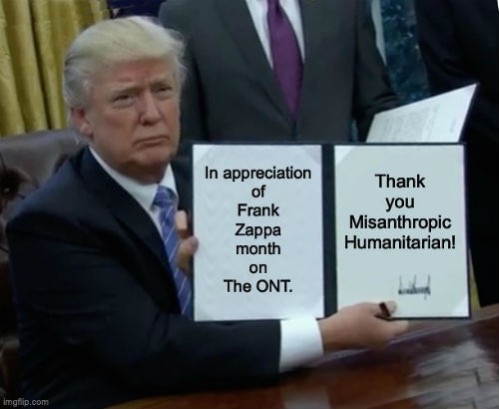 You're welcome Mr. President...........
&&&
&&&
***

Every road trip needs good tunes and a Genius Award Winner.

A 19-year-old motorist who admitted driving his Honda 120 mph on an Iowa interstate told cops that he floored the vehicle last night "because a good song came on his stereo," according to a court complaint.

After a witness called 911 to report a reckless driver was speeding and "swerving all over the road" a sheriff's deputy spotted the suspect vehicle as it flew past him at 100 mph around 9:15 PM.

When the car was subsequently pulled over more than two miles up Interstate 380, driver Nicholas Bernard reportedly "admitted to going 120 mph at one point." Bernard, seen at right, explained that he reached the top speed "because a good song came on" the stereo in his 2006 Honda Accord EX.

Bernard was only facing a speeding citation when he opened the glovebox to retrieve registration and insurance records. But then a deputy spotted a "large amount of marijuana" in plain view in the compartment. A subsequent search of the vehicle turned up a smoking pipe and other drug paraphernalia, cops report.
***

Tonight's ONT has been brought to you by Stamina.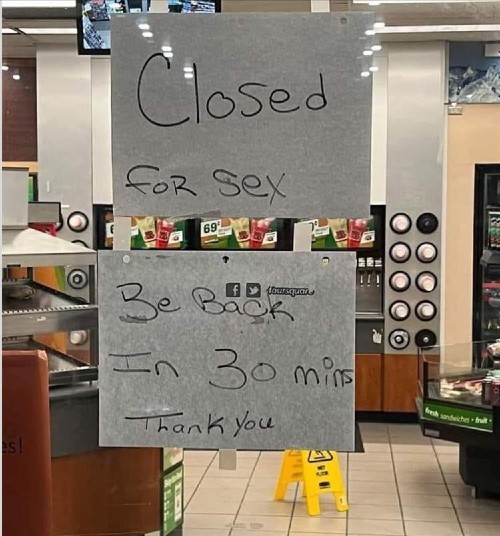 Notice: Posted without permission. No one is in the building here at the Ace Media Empire and AceCorp, LLC tree-fort. Resolutions? Nah, The ONT is too old for that shit. Happy New Year.


posted by Misanthropic Humanitarian at
09:54 PM
|
Access Comments