« Gun Thread: Merry Christmas Edition!
|
Main
|
Daily Tech News 26 December 2022 »
December 25, 2022
Sunday Overnight Open Thread (12/25/22)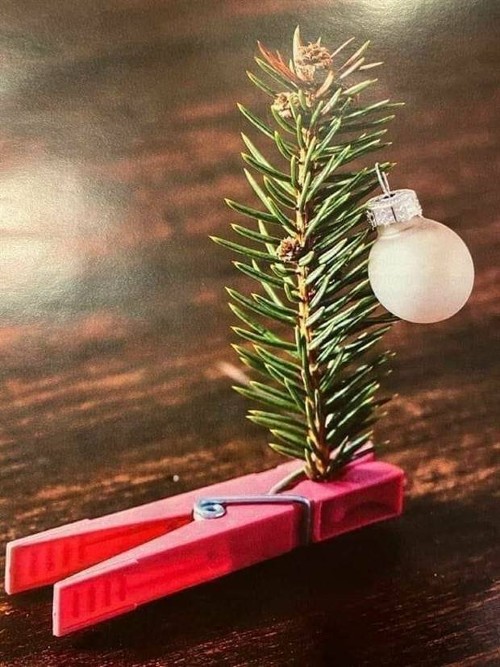 ***
The Quotes of The Week

&&&

&&&

***

Since it is Christmas eve I will be kind and not unload on this twerp. You're in Waterloo, Iowa. What did you expect? Samantha Ponder?

I always wonder why TV stations have someone stand outside during a catastrophic weather event to tell viewers how bad it is and why they should not go inside. Finallly someone who got the weather assignment asks the same question

This sports anchor expected to one day be known for something… he would never have imagined it would be for reporting on the weather.

On the bright side he made The ONT.
***
Unfortunately this game was not under the tree this year. Maybe in years to come.
***

Fido is OK. The house isn't.

A dog is believed to have caused a fire in a house on Christmas Eve after accidentally turning a hairdryer on.

Essex Fire Service said crews were called to Hockley, Essex, following reports of a smoke-filled house.

Firefighters worked quickly to extinguish the fire after locating it in the bedroom.

The dog was waiting by the front door when the homeowner returned and both were treated for smoke inhalation, the service said.
***

This nurse gets it. Tonight's Feel Good Story of The Night.

MURRAY — An emergency room nurse at Intermountain Medical Center is using his funky hairdos to make his patients smile.

Nurse Thomas "Zach" Zacharias said when the pandemic first hit, his children looked for a way to pass the time. They decided to shave dad's head into a mohawk and paint it.

"You had the lockdowns, you had patients that were isolated so we wanted to do something fun," Zacharias said. "COVID took away 50% of my ability to express myself [with a mask on] so we went up and we found another 50% we could do something with."
***
The ONT Musical Interlude & Warm Sticky Figgy Pudding Emporium
&&&
&&&
***

Busted before making The Waffle House. Genius Award Winners.

Initially, the officer pursued the vehicle under suspicion that its occupants may have been involved in criminal activity.

When that officer caught up to the car in a driveway, eight individuals fled the car. All of them were caught and detained.

The teens told police they snuck out of the house and were on their way to Waffle House.

"Unfortunately, they decided to run from the police and were caught, thus placing them on Santa's last minute naughty list," a spokesperson for the department posted, referring to the incident, on Facebook.

"Parents, please talk to your children as they are off from school for the holidays and ensure they are not out causing problems," the post continued. "If they are, expect to be woken from your sleep by a phone call or knock on the door from officers."
***

Tonight's ONT has been brought to you by your local Volunteer Fire Fighter.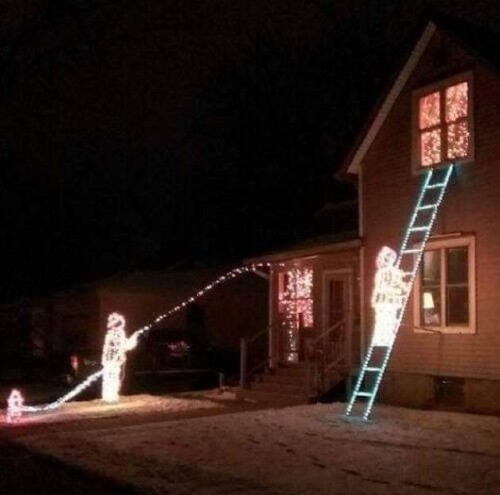 Notice: Posted with permission by the Ace Media Empire, AceCorp, LLC & Mis. Hum. Enterprises. Bailey's Cheese Cake free facility. The ONT will not accept returns without your original receipt. Period. No questions asked or answered.


posted by Misanthropic Humanitarian at
10:00 PM
|
Access Comments