« One Night In Chennai Cafe
|
Main
|
Daily Tech News 16 December 2022 »
December 15, 2022
They Brought Us Whole Binders Full Of ONTs
Good evening fellow Morons! How's the weather been for you this week? It got a little blowy down here in Texas this week, and a little snowy in the northeast, what's it like where you are? In any event, I hope you're having a good day. Like this fellow.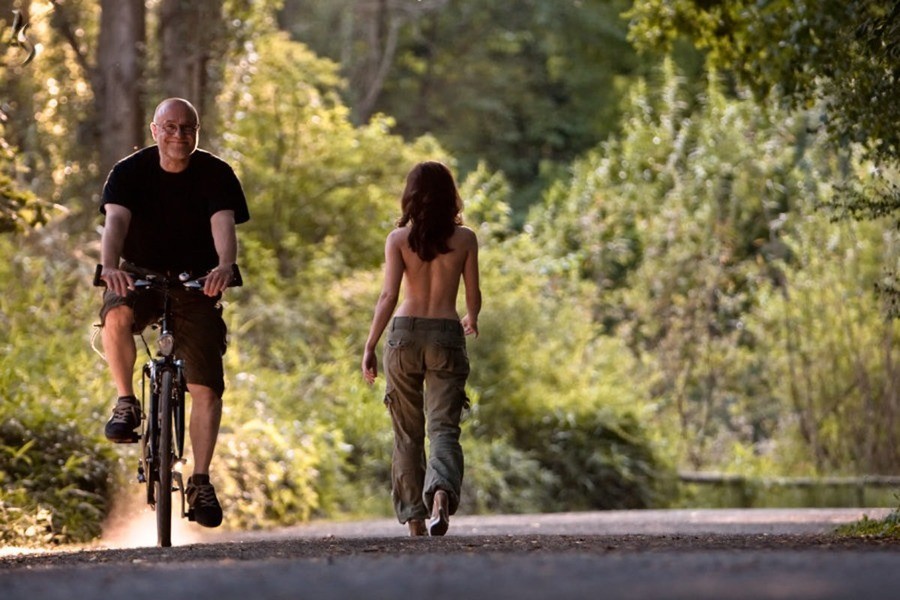 Vote Early And Often

Maricopa County Kept a GOP Heat Map of Expected Voters Hanging on Their Wall – Then 84 PERCENT of Voting Centers with Machine Problems on Election Day were in DEEP RED DISTRICTS!
Maricopa County Tabulation and Election Center (MCTEC) run by Kari Lake-hating operative Stephen Richer kept a GOP heat map on its wall before the 2022 election. The dark red areas of Republican voters just happened to include the voting centers where the tabulators and printers were not working on Election Day.

Check Out These Numbers— The voter centers without working machines:
59 were in solid red districts
2 were in lean red districts
4 were in lean blue districts
5 were in solid blue districts.
I don't really have anything to say about the article, but of course you are free to discuss it all you want. Instead I want to talk about something I've noticed on social media lately, and I'm not talking about the Kruz Ship Kiddies at Bulwark or the other hard core never-Trumpers out there. We all know that they're Dem grifters and always have been. No, I'm talking about people who lean right, but don't want Trump to be the Republican standard bearer going forward. It's a fair opinion to have, that's why we have primaries. Argue your position and see what happens. All of these people seem to have one huge blind spot. Not even a blind spot, it's willful blindness, it can't be anything else.
Look, here's what I saw in the 2020 elections. I saw 6 key locations stopped for "technical reasons" with Trump holding a lead, and when they started back up, well gosh gee willikers, Biden's ahead. You've all seen the graph. I saw election officials pulling boxes of ballots out from under tables. I saw Republican monitors physically denied access to where ballots were being counted, and I saw the SCOTUS refuse to do it's duty and hear the cases in the face of the implied threat of left wing violence in the streets. All of that adds up to at least "there are serious questions that need to be answered here" if not outright "the election was stolen".
All of that forgotten, except when the press or Democrats needed to gin up outrage with their base over the J6 "insurrectionists".
Enter 2022, and when the so-called "red wave" didn't happen, all these people can talk about is the "quality of the candidates", and gosh gee williker again, it's only candidates that Trump endorsed, like Lake. And Walker. Point out something like the above article and it's ignored. "Low quality candidates". I even saw one of them pointing out how well Republicans other than Walker did in Georgia as proof that the problem was Trump's candidate. Yeah, people don't vote that way, skipping the top of the ticket yet voting party line in all the down ticket races. They just don't. If you mention the vulnerability of shit like mail in ballots and ballot harvesting to fraud, their reply is "The Rs have to get good at that too". So now we don't have elections but simply contests to see who can commit the most fraud most successfully?
Look, I don't care about Trump. He's better than any D, certainly, and he did a lot of good things in office (and missed out on a lot more he could have done by constantly shooting himself in the foot). I'll vote for him if he's the R nom in 24, but as of this moment I'd prefer DeSantis. Don't care about Lake. Don't care about Walker. Don't even care about Rs controlling the Senate, with this party leadership, what's the difference? (Related: Just How Stupid Are Sen. Thom Tillis and the Rest of the Republican Establishment?)

No, the only thing I care about is that we have free and fair elections in this country, and right now I have no confidence that we do. Do you? That should be #1 for anyone who even pretends be right or right leaning. I specifically excluded the Never Trump crowd earlier because they have no function except to attack Trump. They don't matter. They're jesters in America's political court. But the people I'm talking about should care, and they don't. If tomorrow Trump climbed aboard his star ship and headed for the skies, we'd still be in deep doo doo, because in their zeal to eliminate Trump from public life because they think it's important for the future, they've ignored the only thing that really matters.
Free and fair elections. The foundation of a representative democracy. Without that, and as I said I have no confidence that we have them anymore, we have nothing. There's no "Republic" to conserve.

Sorry. Long rant, but that's been on my mind for a while.

Oh, One More Thing
Analysis of RNC Spending Since 2017 Shows Millions Were Spent on Private Jets, Limousines, Luxury Retreats, Broadway Shows
Our review found that the amounts spent during the 2021-22 election cycle seem to have been par for the course and possibly even lower than previous portions of McDaniel's tenure. According to FEC filings, since 2017, the RNC has spent:
$3.1 million on private jet services
$1.3 million on limousine/chauffeur services
$17.1 million on donor mementos
$750,000 on floral arrangements
$80,000 in alcohol-related expenditures
Nearly $400,000 has been spent on event tickets and other entertainment activities, including $30,000 for a private box at a Las Vegas Raiders game, $13,000 for Broadway shows, $9,400 at Madison Square Garden, and $43,000 at Top Golf locations in Texas, Nevada, Virginia, and Maryland.
According to a senior staffer, the private box Raiders game was part of a retreat for senior staff members. RNC funds were also used to fly the senior staffers and their plus-ones first-class to Las Vegas, and for their hotel rooms, food, and alcohol, the staffer says.
Senior staff retreats were also held at the Salamander Resort & Spa in Virginia in 2021 and 2022, according to another staffer. A national committee member says that at the 2021 retreat, held from March 19-21, 30 senior staffers and their families attended, and the RNC paid for Katie Walsh and Mike Shields to speak to the group. FEC reporting shows that the RNC paid $260,000 to the resort in 2021 and 2022, classified as travel expenses and venue rental and catering.

Just to keep the disgust fresh.

Lots Of Ugly Truths In This Tweet Thread
Click through and read the whole thing.

Man, I don't seem to have any happy, light, entertaining content tonight. How about this?

There's A Reason They Are Professionals And You Are Not

Amateurs try to recreate baby photos taken by professionals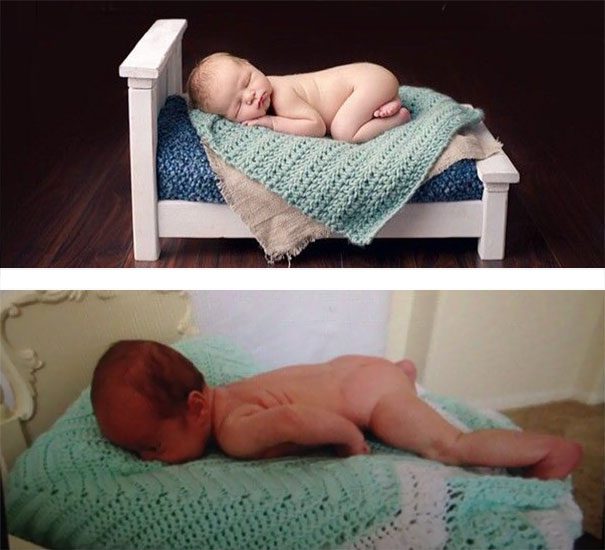 More at the link, some are pretty funny.
What Canadian Snowbirds Are Doing While They're In Florida

More Can Con
Here's an abstract discussing how they are trying to extend MAID (Medical assistance in dying. Euthanasia for those of us not enamored with euphemisms, murder if you're more interested in plain talk) to children's hospitals.
Medical Assistance in Dying at a paediatric hospital
One of their big problems seems to be how to institute the procedure without the parents' knowledge. Evil.
Tonight's ONT has been brought to you by Phở

posted by WeirdDave at
10:00 PM
|
Access Comments