« Democrat MegaDonor and "Effective Altruist" Sam Bankman-Fried Denied Bail, Escorted to Jail to Await February 8th Hearing;
Faces Up to 115 Years in Prison
|
Main
|
Local Hero Dog Cafe »
December 14, 2022
Quick Hits
After delaying and delaying -- and outlasting two of their victims, who died in the interim -- Oberlin College has finally paid the Gibsons family, whom they defamed and whose business they destroyed by falsely branding them racists.
The Gibsons have collected the over $36 million owed them. Sadly, David Gibson and "Grandpa" Allyn Gibson did not live to see this day. By stretching out the appeals Oberlin College waited them out, but the rest of the family survives. We wish the Gibson family well.
Sam Brinton's mugshot: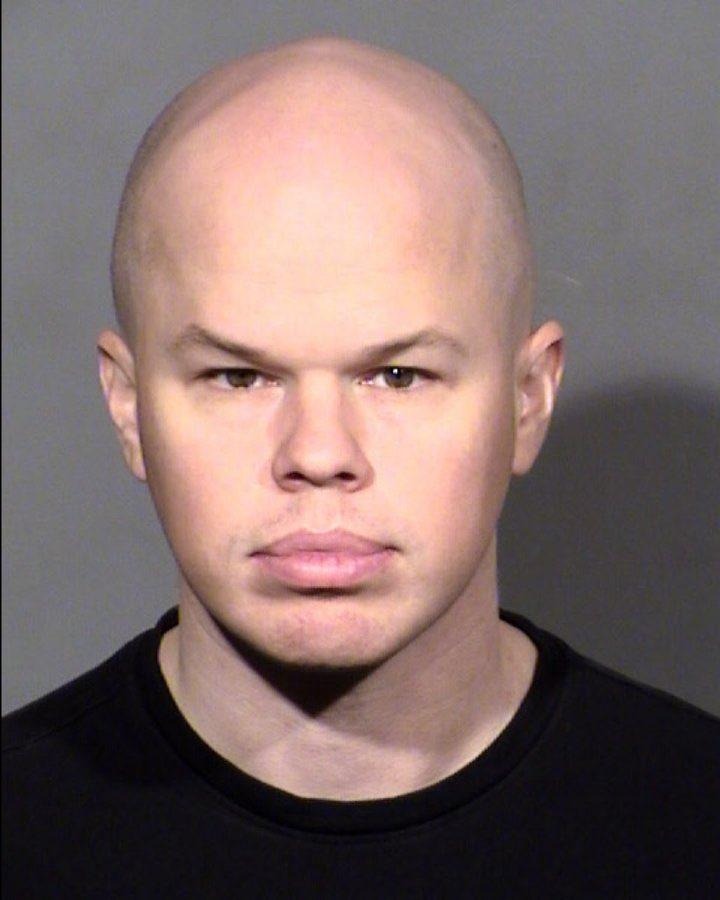 Looks like White Power Eddie Munster and/or Tater after a stint at a fat farm.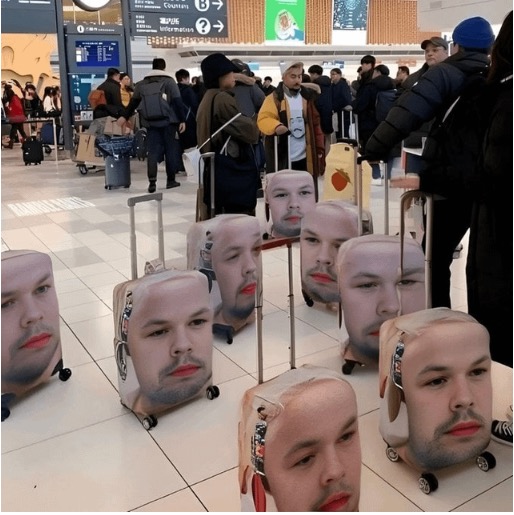 Medium content warning: the sting that prodded Sam Brinton to execute the luggage theft.
RealDailyWire made his face smaller and smaller for every 1000 retweets.
A federal court has ruled, again, that the Biden Administration cannot force Catholic hospitals to perform gender mutilation surgeries.

From Reuters:
The Biden administration cannot force a group of Catholic healthcare providers and professionals to perform gender transition surgeries under an Obama-era regulation barring sex discrimination in healthcare, a U.S. appeals court ruled on Friday.

A unanimous three-judge panel of the 8th U.S. Circuit Court of Appeals agreed with a North Dakota federal judge who said the U.S. Health and Human Services (HHS) rule infringes on the religious freedoms of the plaintiffs, including a group of nuns who run health clinics for the poor and an association of Catholic healthcare professionals.

The New Orleans-based 5th Circuit came to the same conclusion in August in a case brought by Christian medical groups.
Why are they so insistent on pushing people to the breaking point?
You know why.
Jim Jordan: We need to find out from Twitter counsel James Baker if he was talking to/coordinating with those 51 lying "intelligence professionals" who claimed the Hunter Biden laptop was Russian disinformation.
Good news: Yellowstone's supervolcano has much, much more magma than previously estimated.
The Yellowstone supervolcano in the Western US contains substantially more magma than scientists previously thought, according to a new study that may lead to a better assessment of the volcano's hazards.

Researchers, including those from the University of Illinois in the US, however, caution that the findings do not imply an eruption is imminent or that it necessarily means the volcano is more hazardous than before.

...

It is a huge bowl about 50 -70km wide, the eruption of which could choke the planet's atmosphere with ash and block out the Sun for months.


...


Based on recent observations from spatially isolated seismometers in the region, the new study suggests the supervolcano may contain substantial melt -- more than scientists had previously thought.
"Melt" seems to be a synonym for magma.
While previous studies suggested the Yellowstone caldera had a low concentration of magma, of about only 10 per cent, the latest research indicates there could be upto twice that amount within the supervolcano's magmatic system.

In the new study, new images of the liquid part of magma beneath the Yellowstone volcano were presented, revealing more melt than had been previously recognised in its shallow depths.

"Although our results indicate that Yellowstone's magma reservoir contains substantial melt at depths that fueled prior eruptions, our study does not confirm the presence of an eruptible body or imply a future eruption," scientists wrote in the study.

"The uncertainty about how melts are distributed means that more melt is not necessarily more hazardous," Kari M Cooper, a geologist from the University of California Davis in the US, noted in the same journal in a related article.

While the findings also do not suggest that an eruption is more likely than previously thought, scientists call for continued monitoring of the supervolcano's subsurface as it is likely to provide a clear picture if the situation dramatically changes.

I am unreassured.
Fifteen days to flatten the melt.
RedState's Nick Arama notes that Biden's brain went kerflooey multiple times in an address to African leaders today, but it all climaxed with this grand mal verbal sheizhure. (A sheizhure is like a seizure, except you slur it.)
Thanks to DB.
The lyrics of "Baby It's Cold Outside," which was cancelled by the left for being offensive, compared to the lyrics of "Wet Ass Pussy," which was the number one song in the country while "Baby It's Cold Outside" was banned on radio stations.
Content warning. Not for "Baby It's Cold Outside."
Thanks to kallisto.

posted by Ace at
06:20 PM
|
Access Comments