« When paradise isn't paradise anymore
|
Main
|
Ace of Spades Pet Thread, December 17 »
December 17, 2022
Saturday Gardening, Puttering and Adventure Thread, Dec. 17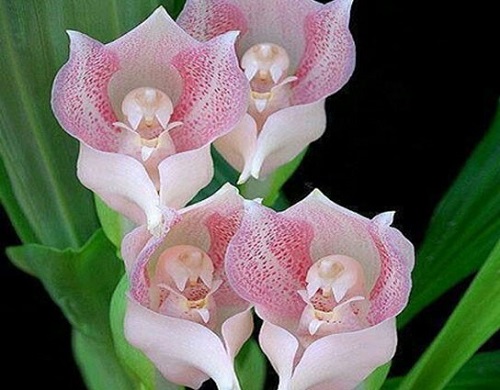 Swaddled Babies Orchids
In natural conditions, Swaddled Babies orchids are found on the floor of the forests in high elevations in the Andes regions of South American countries such as Peru, Colombia, and Ecuador. These plants encounter prolonged wet and dry weather conditions in their natural habitat in these mountain forests. But if you wish to grow them in your garden, you need to give them conditions of high humidity. As a result experts suggest greenhouses for growing this species of orchid. Also, the Anguloa Uniflora orchid requires dappled lighting that is naturally available to these plants in their habitat.
Sounds tricky. So, maybe Santa can bring a plant. And a greenhouse.
*
Speaking of Santa:
*
Edible Gardening/Putting Things By
Surprise!Nan sent in the following:
My first successful broccoli and cauliflower in raised boxes, and a few late figs from the little tree's first year...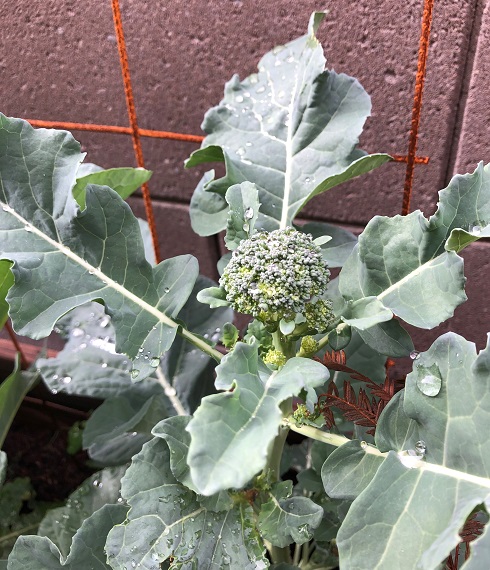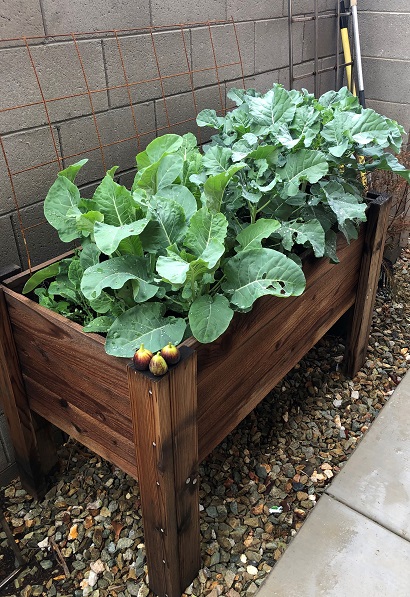 Love to see those successful December crops!
Anyone else have a harvest?
Planning something special for next year?
*
Tired of Twitter?
*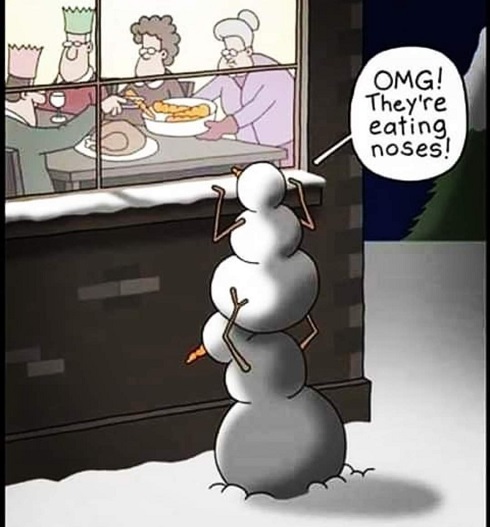 Ah, Nature
Hi Katy

Last week's post regarding the flicker drew a number of comments about how this bird can be a nuisance. I was surprised since they have never disturbed us here in the Great White North. The chore of banging on the eave trough early in the morning, with the precision timing of an atomic clock, seems to belong exclusively to the hairy woodpecker. In fact, the only argument between a flicker & our house was won by the house when this one flew into a window. It appeared to be dead when I picked it up off the deck but it recovered & flew away soon after.

PointyHairedBoss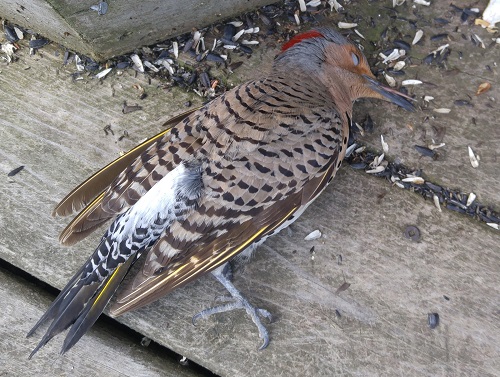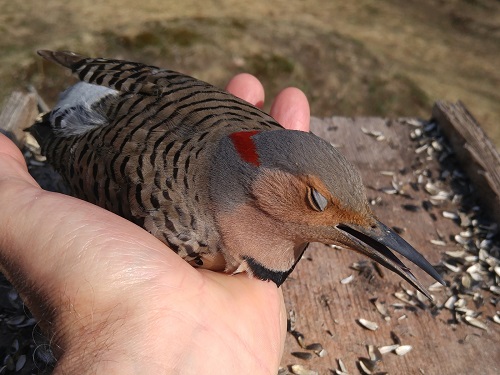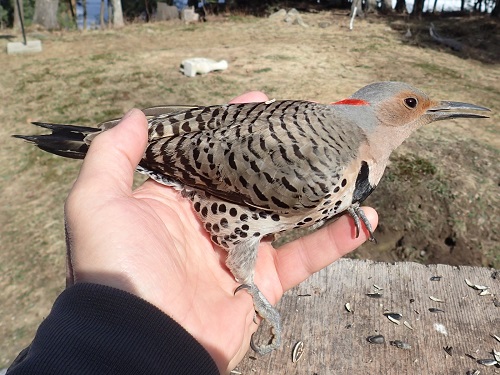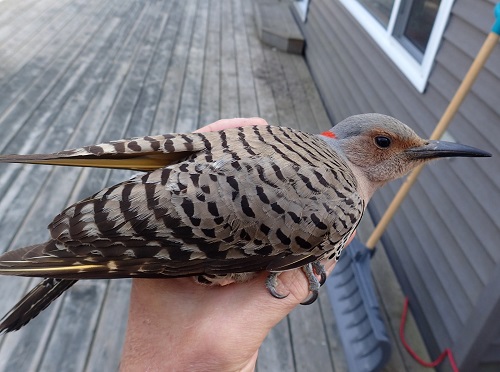 I love a happy ending.
*
Have you planted hazelnuts? Curculio nucum, the nut weevil, likes hazelnuts. Adrian Truchta used a focus stacking technique for this photo: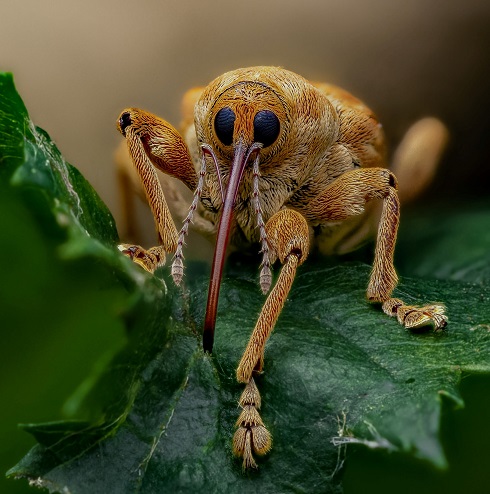 *
Art and Puttering
Hi, KT ... I seem to recall these being a subject for debate some while back because they don't appear to be genuine peonies. I accept that, but still refer to them as 'peonies' for convenience, not botanical accuracy. They look 'kinda-sorta' like a peony, and even if they're not the Gen-U-Wine! article, they're just pretty little flowers that make me happy when they come into bloom. One day I'll learn what these really are, but until then, I'll just call 'em 'peonies' for convenience and Handy Yet Somehow Inaccurate reference. Enjoy, and use as you may deem fit for purpose!

Dr_No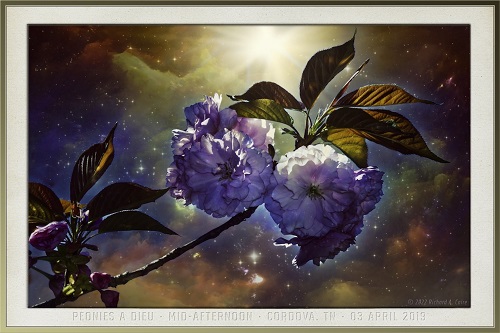 These are the bud-ettes for the PseudoPeonies that grow here ... they look close enough to the real deal that I'll just keep calling them that, even tho' I know it's wrong, 'cos I don't know what the right classification is. Besides, this puts it in the category of 'Close Enough for Government Work' . . . Use as you deem fit, and enjoy.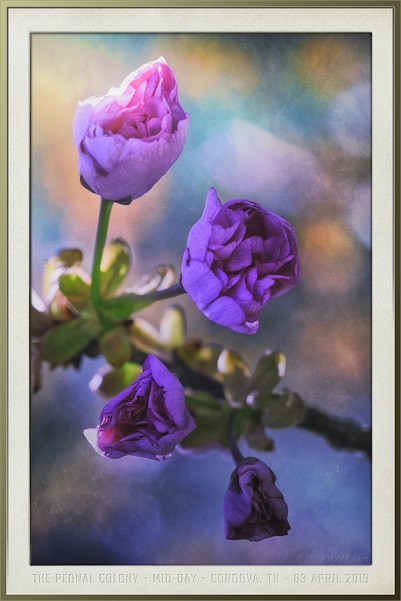 We can appreciate them as peonies even if they might be something else. It's the season for fantasy! Thanks for the lovely art!
Hope everyone has a nice weekend. Anything going on in your yard or garden? Any adventures or puttering planned?

If you would like to send photos, stories, links, etc. for the Saturday Gardening, Puttering and Adventure Thread, the address is:
ktinthegarden at g mail dot com
Remember to include the nic or name by which you wish to be known at AoSHQ, or let us know if you want to remain a lurker.

Week in Review
What has changed since last week's thread? Saturday Gardening, Puttering and Adventure Thread, Dec. 10

Any thoughts or questions? Be sure to check out the late comments.
I closed the comments on this post so you wouldn't get banned for commenting on a week-old post, but don't try it anyway.


posted by K.T. at
01:23 PM
|
Access Comments