« Saturday Gardening, Puttering and Adventure Thread, Dec. 17
|
Main
|
Weekend Hobby, Craft and Bodging Thread »
December 17, 2022
Ace of Spades Pet Thread, December 17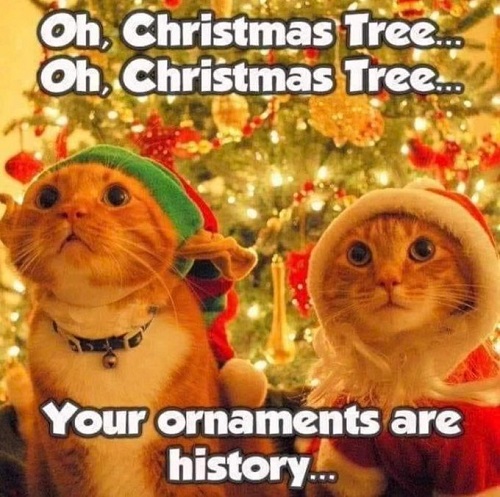 courtesy Our Country Is Screwed
* * *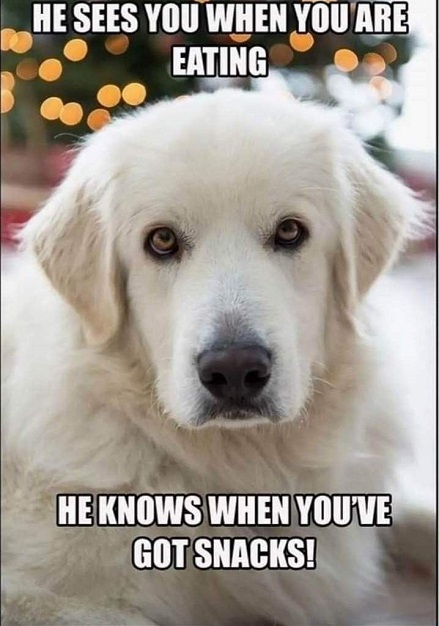 * * *
Good afternoon and welcome to the almost world famous Ace of Spades Pet Thread. Thanks for stopping by. Kick back and enjoy the world of animals.
Would you like a treat?
Let's enjoy the world of animals and leave the world of politics outside today.
* * *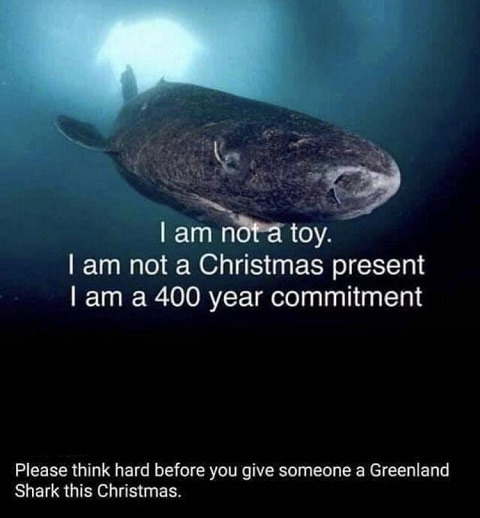 * * *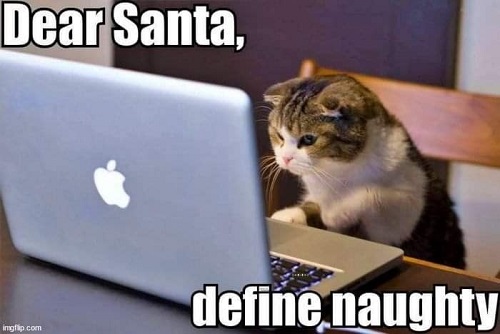 * * *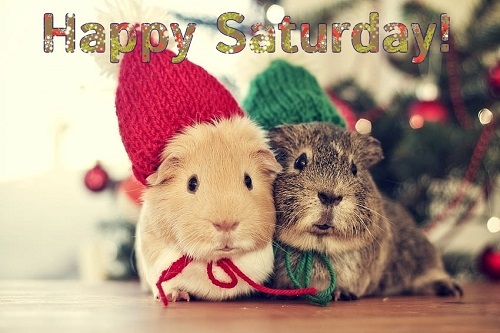 * * *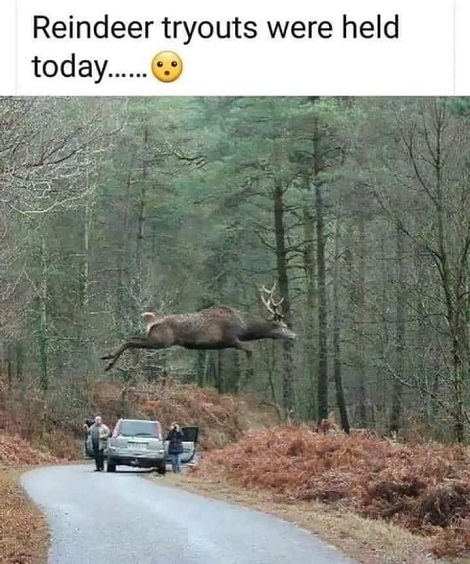 * * *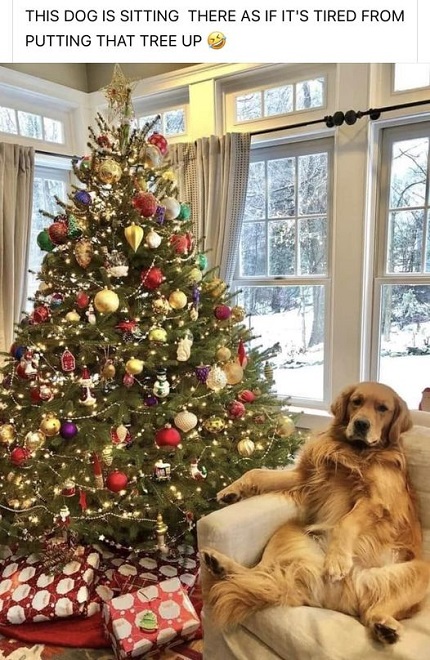 Well, wouldn't YOU be tired?
* * *
Meet The PetMorons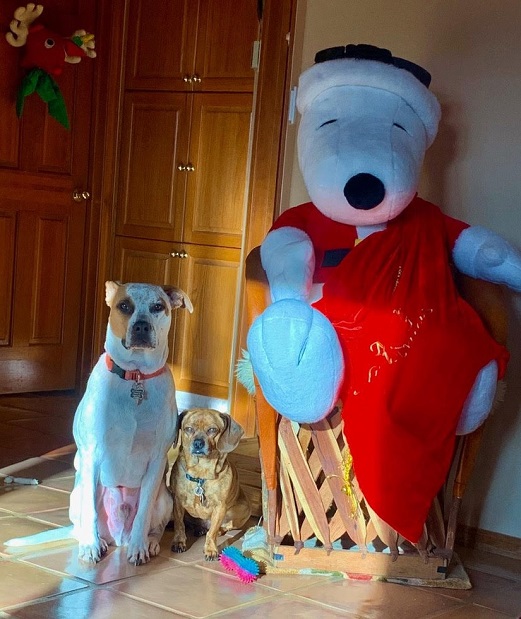 I don't think I have sent this to you. This was Christmas, 2020 with Slush, Mudd and Santa Snoopy enjoying the sun. I earlier sent you a set of photos where Mudd tricked Slush out of the bed so she could take over. As you can see, they both generally get along.

Merry Christmas and Thanks for all you do!

JML
They have a BIG Santa friend. And interesting names. Nice dogs!
* * *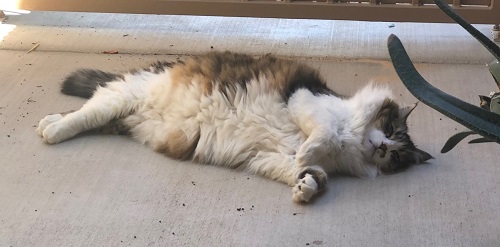 &&&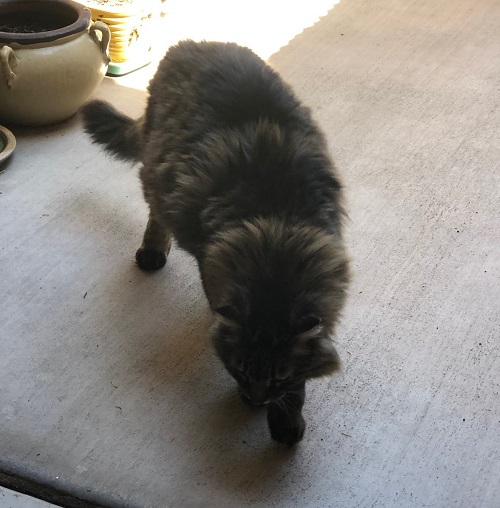 My two rescue cats: this is Tutti-frutti, so named by my dad when we thought he was a girl. I found him under a construction dumpster at work, maybe 4-5 weeks old and all alone. Hand raised with our labradoodle Noodle, and acts more like a dog than a cat! Best cat ever, and now 14...

Got little girl cat 4 years later from a local rescue at around 6 months old , trapped in an empty field next to some apartments with her sibs. Still kind of feral, afraid of dad, but really attached to me. Now 10, and named Henrietta Hot Paws, because as a kitten she had the warmest feet I had ever felt, and still hates cold feet more than anything.

Call me a lurker, I don't remember what nic I used before.
Fine cats. Interesting how their experiences as kittens stay with them . . .
* * *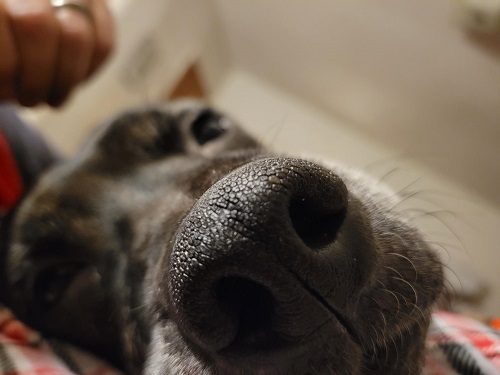 After our dog Buggs died in 2021 I wasn't sure if I would get another dog. But my husband, Mr. B, found a dog that needed to be rescued from a bad situation, and so now we have Beau! He is a 4 year old mixed breed dog, likely with some boxer and pittie. He is full of energy and love and I just hope that we can keep up with him! He is housebroken but needs a lot of basic manners training. Here is a picture of him with his nose in my face first thing in the morning.


MammaB
Well, now we will know that nose anywhere! From his description, maybe that close-up is the best photo you could get for now. We will be watching the comments to see how his manners training goes! Energy and love don't always add up to sitting still for photos!
* * *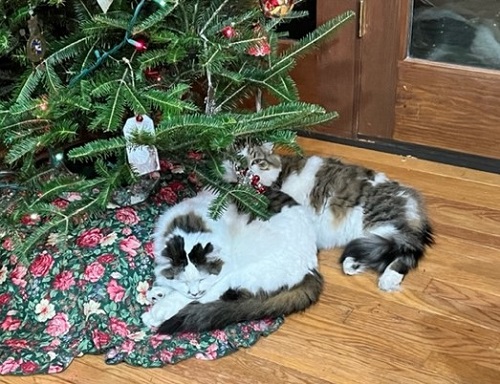 Daxter and Simba ready for stirring mice.

Merry Christmas to all the Pet Morons.

Brewmeistr
Fine Christmas cats.
* * *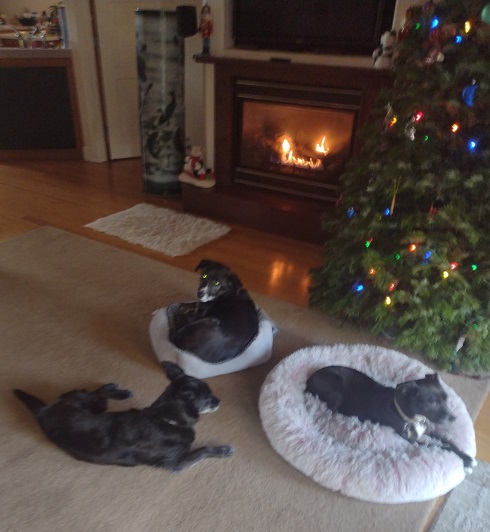 Grilled dogs: This is three of the four, the tan one couldn't be arsed to get out of mom's bed. All rescues, the elder girl is Ph.D smart.

Big one in small basket is Monte. Little one in big basket Minnie the youngest. Pack boss Mandy on the floor.

JEM on AoS for the past decade.
They look content.
* * *
What a nice bunch of pet stories today. Thank you for sharing your pets with us. We have one left for next week.
If you would like to send pet and/or animal stories, links, etc. for the Ace of Spades Pet Thread, the address is:

petmorons at protonmail dot com

Remember to include the nic by which you wish to be known when you comment at AoSHQ, or let us know if you want to remain a lurker.
Until next Saturday, have a great week!
* * *

If you start feeling nostalgic, here a link to last week's Pet Thread, the Ace of Spades Pet Thread, December 10. Some special PetMoron stories and photos there.
I closed the comments on this post so you wouldn't get banned for commenting on a week-old post, but don't try it anyway.

posted by K.T. at
03:28 PM
|
Access Comments