« Local Hero Dog Cafe
|
Main
|
Daily Tech News 15 December 2022 »
December 14, 2022
Wednesday Overnight Open Thread (12/14/22)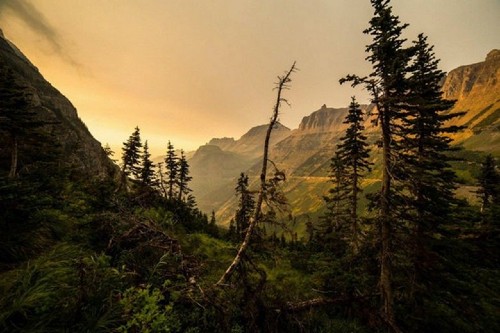 ***
The Quotes of The Day
Quote I

"Women, be better than this because the worst fans are really the women. They don't get critical journalism. They're all wannabe cheerleaders, you know what I mean? It's a dangerous avenue to go down to criticize women in general, because they're better the men, generally. But as a fan, they don't get it as fans." Buffalo sports writer Jerry Sullivan
Looks like someone didn't do well in Diversity Training 101
*
Quote II

"My mum has been in tears. She is very house-proud. How they can lose something like that is beyond me. I'm flabbergasted." Samantha Catlow
It's called 'Life'.
*
Quote III

"Our aim is to reduce emissions in line with a 1.5 degree pathway, promote energy security, and ensure energy affordability and access,"
HSBC spokesperson
Hey Spokesperson, what is the perfect temperature?
***
Super 8's New Candle Collection Smells Like an Epic Road Trip — Snacks Included
Snap up the limited-edition candle set while you can.

Candles are hot — and not just literally. All sorts of brands have been diving into the world of scented candles, and the more unexpected, the better. From McDonald's creating a set of six candles that smell like a Quarter Pounder when burned in unison to Miller Lite releasing a candle with the aromas of a dive bar, we've continued to see interesting spins on the common candle. And now, the Wyndham-owned hotel chain, Super 8, is getting in on the action with a set of (you guessed it) eight candles meant to mimic the smells of an epic road trip adventure.
Most Super 8's I've been in smell like curry.
***

Woof Woof! Don't ask. Don't bark.

Multiple soldiers are under investigation for indiscreet activity while in uniform. Specifically, posting photos of themselves wearing dog-themed bondage masks while in uniform.


As reported by USA Today, the images — many of which first appeared on social media on Dec. 9 — depict "male soldiers in uniform, or parts of uniforms, wearing dog masks, leather and chains. Some of the photos depict poses of submission and sexual acts. Another photo shows a soldier in combat fatigues wearing the dog mask on an airfield."
***

Car pool lanes are irksome. Too early in The ONT to call for a Genius Award winner. But this driver isn't far from winning.

PHOENIX (AP) — The Grinch came early for an Arizona driver who tried to pass off an inflatable figure of the Dr. Seuss character as a passenger.

The Arizona Department of Public Safety says a state trooper last week noticed a car in a high-occupancy vehicle lane on Interstate 10 in Phoenix with a "Seusspicious-looking" green passenger.
***

There is multi-tasking. And then there is Multi-Tasking.

A Phoenix, Arizona, police officer is under investigation after reportedly filming and distributing pornography while he was on the clock working for the department from his home.

The Phoenix Police Department has launched an investigation into the actions of Officer Christian Goggans, who allegedly filmed and uploaded graphic pornography starring himself to a public Twitter page that he shot while he was assigned to home duty with the department, AZFamily.com reported.

Goggans, who had also been traveling to and from Las Vegas to produce and star in adult videos, posted the explicit content online using the Twitter name "Rico Blaze."

Moar cop shenanigans...............

A rookie mistake, leaving the mic on.

A Los Angeles Sheriff's deputy is under investigation for, apparently, having sex on the job ... or at least that's what it sounds like on the radio broadcast that picked up some of the nitty-gritty.

The audio, obtained by TMZ, could be heard over LASD airwaves this past weekend, and we're told it came from a rookie female deputy working at the Men's Central Jail that night. It sounds like, during a break in her shift, she got into some risky business.
***
Dec. 14 (UPI) -- An Idaho man with more than 250 Guinness World Records titles to his name broke another record by folding 31 T-shirts in 1 minute.

David Rush, who breaks Guinness World Records to promote STEM education, said he decided to take on another T-shirt-related record after previously earning titles for hanging T-shirts in 1 minute and donning the most T-shirts in 1 minute.
***

What do Beagles and Kittens have in common? Fair game for our "betters" to mutilate.

But after several years of working around politics and government, I'm beginning to think we need to limit the government because it seems to often employ and empower absolute psychopaths. Recent revelations out of Louisville, Kentucky back me up on that.

Thanks to a 2019 Freedom of Information Act (FOIA) filed by the White Coat Waste Project (where I am a Fellow), requesting photos, videos, invoices, veterinary records, and grant applications from the Department of Veterans' Affairs, we now know the following. The VA spent $1.3 million in a Louisville based lab to basically torture kittens. Yes, really.
Lifers in various state prisons aren't up to anything productive.
***

School superintendents from Virginia to California have been in the news. Check out the latest superintendent to be a slimy bastard.

The president of a California school district board has resigned after inviting teenage choir students to perform at a "private adult party" that featured a "dirty Santa" at his home.
Steven Llanusa tendered his resignation from the Claremont Unified School District Board of Education on Saturday, the Claremont Courier reported. Llanusa was recently re-elected to another term as president this past November and ultimately served on the board for a total of 17 years.
***
The ONT Musical Interlude & Prayer Revival
&&&
AoSHQ Weekly Prayer List

Please submit any prayer requests to me, "Annie's Stew" at apaslo atsign hotmail dot com. Prayer requests are generally removed after four weeks unless we receive an update.

Prayer Requests:
11/18 Update on Jewells45's cancer: her first chemo treatment went fine. The only issue was the steroids – they gave her a horrid headache.

11/1 – Euro could use some prayers, as she is hospitalized. She is out of ICU, but says her (6 broken) ribs hurt like heck and she is trying to prevent pneumonia. She sends thanks for the prayers.
11/5 Update – Euro is home from ICU and her border collie is staying by her side. He knows she is hurting.

11/2 – That Guy What Always Says Yeah Buddy asked for prayers from the Horde for his wife, who is in the ICU and getting a ventilator tube to help with her breathing. She caught the type A flu from him, and he cannot forgive himself for passing the flu to her. He is very worried about her.
11/12 Update – His wife is home from the hospital. She'd been released already once, but then had to go back in. She had shingles and a blood infection. Home health and a physical therapist are supposed to visit next week.

11/5 – Lola requested prayers for Phil, who is suffering from renal failure as a result of a rare autoimmune liver disease. He has displayed kindness, humor, and patience throughout his life, and could use peace and relief from pain and anxiety. Also prayers for strength and comfort for his wife and daughter are requested.
11/25 Update – Phil has passed. His family and Lola are grateful for the prayers; they were beneficial for him.

11/5 – Lola also asked for prayers for Lorraine, who lost her husband suddenly. They had a long and loving marriage even as he suffered severe, chronic illness for decades. Prayers that he rests in peace would also be greatly appreciated.
11/25 Update – Please continue to pray for Lorraine, for strength and peace over the loss of her husband, and that she could accept the caring support from others.

11/12 – grammie winger asked for prayers for peace, comfort, and wisdom for a difficult situation.

11/12 – Browndog asked for prayers for his mother, who just passed away. She finished her race at 101, having lived a full life.

11/12 – Cat Ass Trophy asked for prayers for his mother-in-law, who was hospitalized with sepsis after catching the flu while visiting his family. She had said she'd rather die than not see her grandkids, but it would be nice to not have it be prophetic. Prayers for a complete recovery are important since sepsis can cause organ failure. So far, she is improving, and they are getting a good assessment of where she is, health-wise.

11/12 – Sua Sponte sent his thanks for the Horde's prayers. We had prayed for his friend, whose sister-in-law had been murdered. All worked out well, with no issues at the funeral, and her parents were able to attend. Also, she had life insurance, so her sons will be provided for. Thank you all so much.

11/15 – jewells45 asked for prayers. Her friend's niece died in a car crash, at age 25. Please pray for her family.

11/22 – BacktoGA's father received a bad PET scan showing the thyroid cancer is aggressive and spreading across his body. Please pray for a speedy recovery via radiation and chemo.

11/19 – P requests prayers for her friend K, who was diagnosed with ovarian cancer. The doctors have also mentioned cysts on her pancreas and lesions on her liver. She will be having surgery on 11/28. She has a husband, 4 sons, and a large local youth group all depending on her.
11/29 Update – Thank God, the ovarian cyst was not cancer! The ovarian removals took more extensive surgery than was expected, so K will have a longer recovery period.

11/25 – grammie winger said Little Winger had a prolonged seizure which necessitated calling an ambulance. He is currently in the ICU and seems to be doing better. Any prayers would be most sincerely welcome.

11/27 – That Deplorable SOB Van Owen asked for prayers for the soul of his beloved wife, who passed away in the early morning the Wednesday before Thanksgiving from a heart attack. She is at rest and finally free of pain. He also would appreciate any prayers for help him through the overwhelming grief. His life truly revolved around her.

11/30 – Prayers are requested for DM. He is suicidal, facing a medical procedure that is worrying him. Please pray for the Lord to heal his mind and ease his worries, and to bring him through his current health crisis.

12/3 – Village Idiot's Apprentice could use prayer. The good news is, his eye surgery is healing normally, and should continue to improve over the next weeks and months. The not-so-good news is that he has had an abnormal rise in PSA, which shows a probably recurrence of prostate cancer, after his surgery 13 years ago. He will have a PSMA PET scan soon at Walter Reed.

12/3 – Backtoga sends thanks to God, that his father has a better-than-expected path for treatment of his cancer.

12/4 – CT asked for prayers, that the Horde would be there for him. He found his older brother, Joel, dead in his bed. The EMTs worked on him for 10 minutes and took him to the hospital, but he never recovered. Joel was CT's best friend and a wonderful brother – self-sacrificing and supportive. So many people depended on him, and now he's gone. CT is hurting so much.

12/6 – Madamemayhem asked for prayers for her neighbor's son, K, who works with horses. He was backing a horse up, when it reared up and fell on top of him. K is in ICU with his back broken in 3 places and bone chips in his muscles. Prayers for recovery are appreciated.

For submission guidelines and other relevant info, please contact Annie's Stew, who is managing the prayer list. You can contact her at apaslo at-sign hotmail dot com. If you see a prayer request posted in a thread comment, feel free to copy and paste it and e-mail it to Annie's Stew. She tries to keep up with the requests in the threads, but she's not here all of the time, so she may not see it unless you e-mail it to her. Please note: Prayer requests are generally removed after four weeks or so unless we receive an update.


Romans 8:26-27
26 In the same way, the Spirit helps us in our weakness. We do not know what we ought to pray for, but the Spirit himself intercedes for us through wordless groans. 27 And he who searches our hearts knows the mind of the Spirit, because the Spirit intercedes for God's people in accordance with the will of God.
***

I think we have all said or at least thought, "Piss on it". Did we act on it? Genius Award Winner.

Vacationing Cop Puts The "Pee" In Chicago P.D. - Officer caught urinating in bar's ice machine

DECEMBER 6--A Chicago cop vacationing in Florida was arrested early yesterday after being caught urinating into an ice machine at a beachside bar, according to police who charged the visiting lawman with battery and disorderly conduct.

According to police, an employee of the Jimmy B's Beach Bar in St. Petersburg was "attempting to get ice from the ice machine" around 12:30 AM when he discovered Henry Capouch, 30, "'pissing' on the ice in the machine."

When the worker, Richard Klees, told Capouch to stop, the accused urinator cursed Klees and shoved him "a couple times," according to an arrest affidavit. Capouch subsequently shoved a security guard, cops allege.
***
George Strait is the center of our Tonight's Feel Good Story of The Day.

They say country music stars are some of the nicest celebrities on the planet, and George Strait went a long way toward living up to that reputation.

Strait, 70, did so by giving one couple a Christmas gift for the ages in the form of a mortgage-free home. He revealed as much during a concert at T-Mobile Arena in Las Vegas, presenting the home to U.S. Army Sergeant Mike Husley and his wife Meaghan.

Mike Husley was shot in the leg and the victim of three different explosions while in battle. He apparently is still recovering from his injuries.
***

Tonight's ONT has been brought to you by News Paper Humor.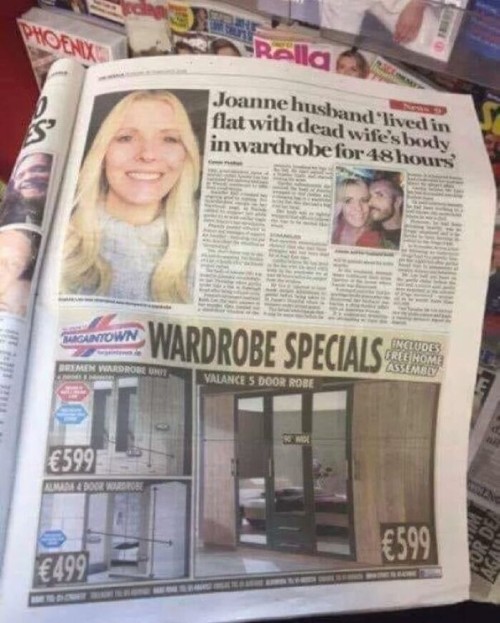 Notice: Posted with permission by the Ace Media Empire, AceCorp, LLC & Mis. Hum. Enterprises. The ONT often imitated, never duplicated.

posted by Misanthropic Humanitarian at
10:02 PM
|
Access Comments