« Gun Thread: Second December Edition!
|
Main
|
Daily Tech News 12 December 2022 »
December 11, 2022
Sunday Overnight Open Thread (12/11/22)
***
The Quotes of The Day
Quote I

"Okay. And oh, so now I'm a bad guy?" Michael Gill, City of Milwaukee resident
Quote II

"This transfers the decision-making over something as basic as when children can play together in a neighbor's yard to the state's child welfare authorities," Diane Redleaf, a long-time family defense lawyer
Quote III

"It's more like you want the power to force your religious beliefs on to everyone else, and because you don't have that power, you feel like you're being silenced. But you're not. You're just going have to learn to coexist with all of us. And I'm sure it's not that hard." Andrew Hartzler
We do co-exist with you, that doesn't mean we have to accept and embrace your lifestyle.
*
Quote IV

"It will be a disaster - habitat destruction that is an assault on the fishery."
Dr. Aaron Adams, the Miami-based Bonefish & Tarpon Trust's science and conservation director
***
The Comment of The Week

***

In a sane world common sense this bastard would be executed immediately. Unfortunately we don't live in a world with common sense.

WASHINGTON (AP) — A Libyan intelligence official accused of making the bomb that brought down Pan Am Flight 103 over Lockerbie, Scotland, in 1988 in an international act of terrorism has been taken into U.S. custody and will face federal charges in Washington, the Justice Department said Sunday.

The arrest of Abu Agila Mohammad Mas'ud Kheir Al-Marimi is a milestone in the decades-old investigation into the attack that killed 259 people in the air and 11 on the ground. American authorities in December 2020 announced charges against Mas'ud, who was in Libyan custody at the time. Though he is the third Libyan intelligence official charged in the U.S. in connection with the attack, he would be the first to appear in an American courtroom for prosecution.

The New York-bound Pan Am flight exploded over Lockerbie less than an hour after takeoff from London on Dec. 21, 1988. Citizens from 21 different countries were killed. Among the 190 Americans on board were 35 Syracuse University students flying home for Christmas after a semester abroad.

Any other American hating, anthem kneeling lesbos out there that need to be released from prison?
***
European Parliament vice-president arrested in Qatar corruption investigation

The arrest of a European Parliament vice-president and four others linked to a corruption probe implicating Qatar sparked calls on Saturday for the bloc's MEPs to be held to higher standards.
***

Wow. Even contributors to 'Commentary' are getting fed up with the Republican Party.

It doesn't seem like Dhillon's challenge to the RNC's leadership will succeed. Maybe that's just as well, seeing as it doesn't sound like much within the organization would change if she did succeed. That's just how the RNC seems to like it. It's less a committee now, Republican or otherwise. It's more like a club. The tragedy here is that Republican voters really do have policy preferences. Moreover, they really do want to see those preferences enacted by their elected representatives because they believe security and prosperity depend on it. The committee doesn't care about those preferences enough even to write them down, much less course correct to ensure that they might one day become law.

If this social organization has a primary function, it is the preservation of the sinecures it provides party elites. Ensuring its continued existence is predicated upon your willingness to keep writing checks. It's no coincidence that cashing checks is one of the few core functions at which the RNC remains quite adept.
***
SAN FRANCISCO, CA — In the aftermath of the second wave of what have come to be known as the "Twitter Files" — in which documented evidence is presented that Twitter engaged in systematic practices to suppress and "shadowban" conservative or otherwise dissenting accounts, despite previous claims to not do so — co-founder and former CEO Jack Dorsey has issued a defiant statement that he has, in fact, never heard of Twitter.

"I have no comment on, and indeed, no knowledge regarding anything known as a 'Twitter,'" Dorsey said. "Any claims to the contrary are untrue and a wholesale misrepresentation. The previous statements attributed to me regarding 'shadowbanning,' while made by me, were simply not made by me."
***
I am a capitalist and I love to see a success story. Let's Go Brandon! has certainly helped out, Freedom Speaks Up.

Company That Sells 'Let's Go Brandon' Wrapping Paper on Track to Double Last Year's Sales
***
Perhaps CNN will ask the question, " Did he die from the Kung Flu prick?

Prominent American journalist Grant Wahl has died in Qatar after collapsing while covering the World Cup, sparking an outpouring of shock and grief across the sports world. He was 49.

He "collapsed" while covering Friday's Argentina-Netherlands match, a witness told CNN.

Qatar's World Cup organizers said on Saturday that Wahl "fell ill" in the press area, where he received "immediate medical treatment on site." He was then transferred to Hamad General Hospital, said a spokesperson for the Supreme Court Committee for Delivery and Legacy, the body responsible for planning the tournament.

No. Curiosity in journalism died several decades ago.
***
I don't know what the weather is like where you live. Currently, we are in day 3 of gloom. Not sure how a solar electric car would work here.

The world's first solar car has begun production—a 4-5 passenger EV that hails a new chapter in automotive history.

The Dutch company Lightyear officially commenced assembly of its first vehicle, aptly titled 'Lightyear 0', becoming the first automotive firm to manufacture an electric vehicle that generates a realistic amount of charge via sunlight.

Taking advantage of as much body space as possible with their 5 curved solar arrays totaling 53 square feet, the Lightyear 0 (formerly the Lightyear One; see more pics here) charges wherever there is daylight, whether parked or on the move
***

The ONT awards an "A" for creativity.

A prankster fed up with navigating a hole in their street has spruced it up for the festive period.

A resident of a Derbyshire town planted the Christmas tree in the middle of roadworks they say have been left unfinished for half a year.

The route was dug up for repairs to the water system, leaving a gap in the street with fencing surrounding it.

Now someone living on Elliot Drive in Inkersall has decided to make the best out of a bad situation.
***

As we approach the end of the year: Let's take a look at promising breakthroughs of 2022.


Today, The Atlantic reveals its inaugural 10 Breakthroughs of the Year. The accomplishments span every station of life, from birth to death, and every component, from our cells to the stars. They include a drug that revives the organs of dead animals; an embryo created without sperm or egg; a telescope to see the universe's first moments; and an AI that conjures award-winning art.

One theme of this year's list is the principle of "twin ideas"—the tendency for major breakthroughs to have more than one author. The telegraph was invented by Charles Wheatstone and Samuel Morse in the same year, 1837, and patents for the telephone were filed by Elisha Gray and Alexander Graham Bell on the same day in 1876. Accordingly, many of this year's breakthroughs are group efforts rather than individual awards. We didn't just get one mind-blowing generative AI app this year; we got several in the span of a few months. We didn't just get one "unheard-of" cancer breakthrough; we got several in one year. In this golden age of new vaccine technology, many different companies are building off the success of the COVID shots to deliver new antiviral weaponry for humankind.
***
The ONT Musical Interlude & Snow Plow Return Emporium
&&&
***

Spare time + phone= Genius Award Winner.

An elderly Japanese man was recently arrested after calling a police precinct 2,060 times in nine days to yell at the staff there and call them "tax thieves" and "big stupid a-holes".

Between September 30th and October 8th, the 67-year-old man from Saitama Prefecture called the Prefectural Police Headquarters a total of 2060 times to yell at the staff there and tell them that they should all be fired. That's an average of one call for every six minutes and a total talk time of around 27 hours over the nine-day interval. Eventually, police raided the man's house and arrested him on the ground of obstructing police business. He admitted to the charges and said: "I knew the police would come for me someday".
***
I love a happy ending. Don't you? Tonight's Feel Good Story of The Day.

A Nevada woman took away a carjacker's gun in Las Vegas, tried to flee, then ended up shooting the carjacker dead when he tackled her from behind, according to police.

FOX News reports that the incident occurred November 19, 2022, but a police report was just released, providing details.
***
Weekly commenter stats for week of 12-11-2022

Top 10 commenters:
1 [426 comments] 'whig' [59.80 posts/day]
2 [393 comments] 'andycanuck (Vwz3I)'
3 [378 comments] 'Joe Mannix (Not a cop!)'
4 [332 comments] 'SMH '
5 [318 comments] 'polynikes'
6 [311 comments] ' Bulgaroctonus '
7 [307 comments] 'Skip '
8 [301 comments] 'Sponge - F*ck Joe Biden'
9 [286 comments] 'Tonypete'
10 [279 comments] 'Puddinhead'
Top 10 sockpuppeteers:
1 [148 names] 'The tiny but strategic village of Novdu' [20.77 unique names/day]
2 [115 names] 'Ciampino - probably the reason I don't fancy smoked foods'
3 [49 names] 'Duncanthrax'
4 [48 names] 'Count de Monet'
5 [40 names] '18-1'
6 [36 names] 'I am the Shadout Mapes, the Housekeeper'
7 [30 names] 'fd'
8 [26 names] 'Axeman'
9 [23 names] 'torabora'
10 [23 names] 'Quarter Twenty '
***
Tonight's ONT has been brought to you by Vacation Photographs.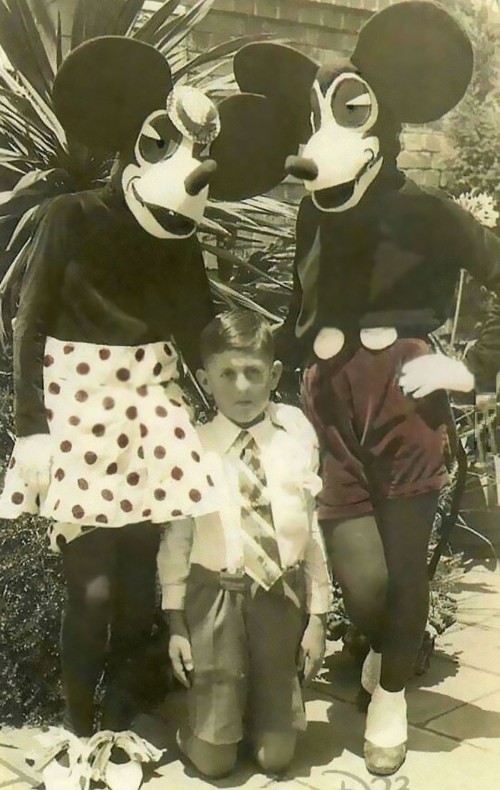 Notice: Posted with permission by the Ace Media Empire and AceCorp, LLC. ONT Tips, loose change, drink tokens and burner phones to petmorons at gmail dot com. Don't forget the unmarked small bills.


posted by Misanthropic Humanitarian at
09:58 PM
|
Access Comments