« Saturday Morning Coffee Break & Prayer Revival
|
Main
|
Saturday Gardening, Puttering and Adventure Thread, Dec. 10 »
December 10, 2022
December Rodeo
A rodeo in December? Why yes! It's the National Finals Rodeo! Today is the last day.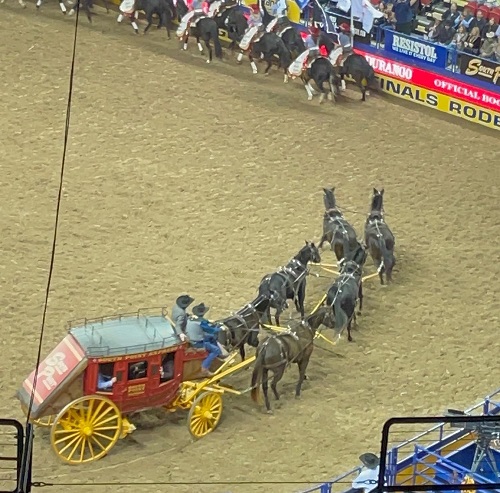 I have friends who went to the rodeo one evening while at a work conference. They and their families have some cattle wrangling background, and relatives came in from other parts of Nevada. I don't normally think of Las Vegas as a cowboy town, but there are cattle ranches not all that far away.
*
The other news out of Vegas this week was that Sam Brinton was charged with his second felony for stealing luggage, this time from the Las Vegas airport. It would be beyond crazy if he were at the airport this week because he/they attended the rodeo, while off work awaiting a court date in Minnesota on the 19th, even if he/they could have seen some fine rope work. But I don't think we know the date of the alleged theft at the Vegas airport.
Forbes thinks the most newsworthy thing about the second felony charge against Brinton is that Republicans have jumped on the allegation. This provides the reporter with an opportunity to tell readers that nasty conservatives want to keep little kids from knowing about LGBTQ people and queer identities, and that there have been GOP-funded attack ads against dems for "expanding healthcare access to trans people". (Of course, everyone knows that trans people would have no health care access if the GOP were in charge!).
*
But back to regular rodeo events.
Years ago, I saw a little notice about an upcoming Navajo rodeo at a trading post at the edge of the reservation. Didn't seem like they wanted outside spectators. They were advertising for participants.
In Arizona, Navajo kids sometimes compete bareback in integrated, off-reservation high school rodeos. Sounds like a liability risk to me. Amazing that these rodeos seem to persist!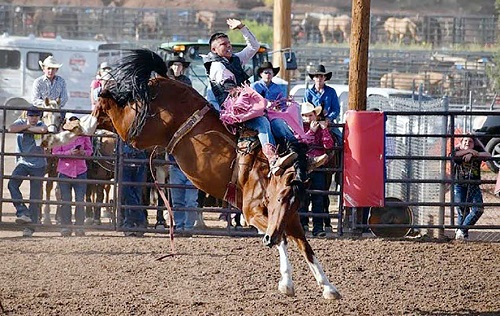 Were there rodeos at your high school?
I attended city rodeos in high school, and I remember kids participating, but I don't recall school sponsorship.
Of course, the Indian Nations have also been affected by bureaucracy, and it was anticipated earlier this year that rodeos might be cancelled due to coronavirus. Even in the time of Omicron. Everything's more official now.
*
22 rodeo terms you should know
Bullfighter: After each bull ride, this person distracts the bull so the cowboy can escape the arena safely.
Hazer: This is the cowboy that helps keep the steer running straight for the steer wrestler to catch in steer wrestling.
Pickup men After each ride, these men will help direct or catch stray stock and lead them to the exit.
Hung up: When the cowboy gets caught on one of the bull's horns during bull riding.
Riggin': This is a type of suitcase hold, customized to a rider's grip.
Suitcase hold?
More at the link.
How to sound like a pro when you go to a rodeo - rodeo events explained.
Professional rodeo action consists of two types of competitions - roughstock events and timed events.

In the roughstock events: bareback riding, saddle bronc riding and bull riding, a contestant's score is equally dependent upon their performance and the animal's performance. . .
Complicated business.
DID YOU KNOW:
Today's rodeos are an offspring of the early Wild West shows that featured cowboys such as Buffalo Bill Cody.
The average bucking horse or bull works less than 5 minutes per year in the arena.
The definition of 'rodeo' is a Spanish word meaning roundup.
The difference between Spanish rodeo and American rodeo is that the Spanish version focuses on style, while the American version focuses on speed.
The bit about stylish Spanish rodeos (round-ups) does not seem consistent with my image of the Running of the Bulls, somehow.
*
So, what do you think people round up in arenas in France? Words, perhaps? or Reindeer?
* * * * *
Roundup of unrelated topics of conversation
Black man notes settlement in police shooting of non-black man. Black Lives Matter
*
Heh
Have those NYT employees seen the little video about a laid-off Twitter employee at the end of this piece?
*
*
*
E.g it would help America/Britain far more to close 99% of 'conservative' think tank activity in DC/London and put the energy and money into expanding school choice and breaking the state's grip on education by creating new institutions, given how much of politics is downstream of education and how ineffectual most conservative thinking/activity is.

- Dominic Cummings
Case in point:
Kirk Cameron Can't Read His Children's Book To Kids Unless He Dresses Like A Prostitute And Gyrates For Their Singles
The left doesn't care about the law, despite what David French says.
Another case in point:
A poster at Twitter, responding to a CDC survey showing that 45% of high school students were so persistently sad or hopeless that they were unable to engage in regular activities and that almost 1 in 5 had seriously considered suicide. His story:

One of my kids' best friends went to a remote, outward bound style summer camp deep last summer. She came back giddy, and told her mom how amazing it was that the entire time she was there no one talked about climate change or politics or activism or genders. For 2 weeks, they were all allowed to just be kids again. Parents - liberals in particular - think they're churning out little warriors now, but they aren't. They're churning out depressed, confused, terrified, angry, despondent, lost, broken young adults. As someone who has spent a lifetime fighting depression, seeing what we're doing to our kids fucking infuriates me, and the idea that it's perceived by so many as virtuous sends me over the edge. Kids' lives are so wrapped up in the twin harms of the shallowness of social media and the existential dread of things far out of their control that they're breaking apart, and parents are facilitating it.
From David Foster, who also links the Twitter thread.
Yet another case in point. Merry Christmas:
* * * * *
Music
Dance with your spurs on, first look.
Good fiddler.
* * * * *
Hope you have something nice planned for this weekend.
Enjoy the season: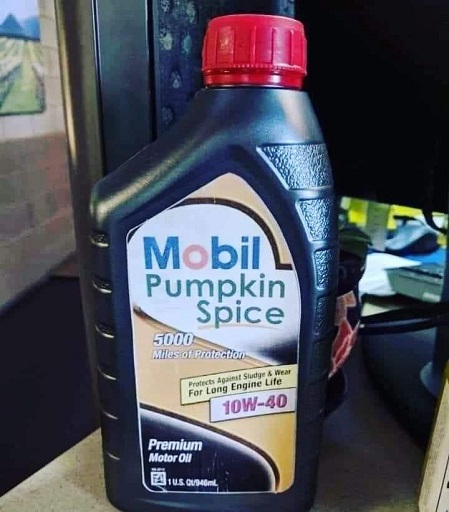 This is the Thread before the Gardening Thread.
Serving your mid-day open thread needs
* * * * *
Last week's thread, Thread before the Gardening Thread, December 3. This thread touches on such subjects as The Big Twitter Reveal, the perils of hiring by identity, SBF's treatment by the press and Maxine Waters, and the holiday season.
Comments are closed so you won't ban yourself by trying to comment on a week-old thread. But don't try it anyway.

posted by K.T. at
11:04 AM
|
Access Comments