« Quizzical Puppy Cafe
|
Main
|
Daily Tech News 6 December 2022 »
December 05, 2022
Monday Overnight Open Thread (12/5/22)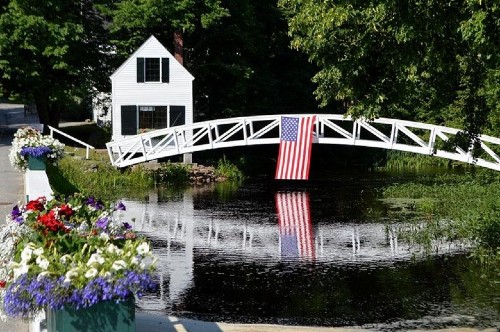 ***
The Quotes of The Day
Quote I

"DHS continues to work closely with U.S. states, the District of Columbia, and the U.S. territories to meet REAL ID requirements," Secretary of Homeland Security Alejandro Mayorkas
Quote II

"A lot of people probably think I'm crazy, but we really think we'll be unique wherever we move to," Loren Coleman, director of the International Cryptozoology
Quote III

Great Video
I'm just doing my job-Unnamed Nazi Storm Troopers Virginia Law Enforcement Officers.
Quote IV

"Hungary has consistently proved an obstacle to improving Ukrainian relations with Europe, with the EU, and NATO," Former U.S. Ambassador to Ukraine John Herbst
***
DUH! Ya think Scooter?

Marine Corps commandant says COVID vaccine mandates are hurting recruiting

The comments came at the Reagan National Defense Forum this weekend.

Speaking at the Reagan National Defense Forum in Simi Valley, California on Saturday, Gen. David Berger said, in regards to the vaccine mandate, that "Where it is having an impact for sure is on recruiting, where in parts of the country there's still myths and misbeliefs about the backstory behind it," according to Military.com.
***

Quite the "Con Job" if you ask me. And if you didn't, the story is here anyway.

A young man's fake Tinder persona of an attractive blonde woman was so convincing he managed to persuade an active police officer to hand over his patrol car and body armour vest.

Tyler Rawiri Tetera, then 23 and long fascinated with police, used the car and vest in an elaborate sex-money scam, swindling tens of thousands of dollars in total from three victims. They bought him iPhones, a car, and in at least one case, had sex with him.

Court documents tell the story of an easily bored young man skilled at using superficial charm and deceit to create chaos.

Suppression orders on Tetera's identity and file were lifted last week, shedding light on his spree of lies and deception from January 2020 until his arrest in March the following year.
Definitely has a future in politics.
***

For years Uncle Sam has been interfering with the free market system in the automobile industry. Does congress really need to save the AM radio? Don't they have more pressing matters?
AM radio in cars isn't going anywhere while Massachusetts Sen. Ed Markey is around.

In a letter he sent to more than 20 car manufacturers, Markey outlined why he thinks AM radio is important and asked that they continue to have AM radios in future models, including electric vehicles known as EVs.

"Broadcast AM radio remains a crucial, cost-free source of news, sports, and weather, and, more importantly, is an essential medium for public safety officials — including the president — to communicate with the public during emergencies," he wrote in the letter.

Markey cited statistics from the Pew Research Center News Platform Fact Sheet from September 2022 which said 47% of Americans receive their news from the radio.
***

Interesting what is coming out of the Twitter archives. Not surprising though.
Internal Twitter emails uncovered appear to indicate that another top Democratic candidate's campaign colluded with staffers on the platform to block accounts that contained so-called election misinformation.

According to reports, the internal Twitter emails reveal that Arizona Democratic Gov.-elect and current Secretary of State Katie Hobbs allegedly teamed up with former Twitter staffers and executives to flag certain users and accounts. The bombshell revelation comes on the heels of Twitter boss Elon Musk, via journalist Matt Taibbi last week, revealed internal company communications showing the platform worked with the Democratic Party to censor conservatives.
***

A schadenboneris a schadenboner. Aren't all of the world's leaders a circus of incompetents.

Brussels: A European Union plan to throw a virtual party in the "metaverse" to engage young people in its policies flopped spectacularly after only six people turned up.

The EU Commission's foreign aid department splashed out £332,000 ($500,000) to create the metaverse - an online square where people could log in to a virtual concert to meet others and learn about the bloc.
***
The ONT Musical Interlude & Left Overs Emporium
&&&
***

Dumb and avoidable = Genius Award Winner.

A 23-year-old Florida sheriff's deputy was fatally shot by his fellow deputy roommate over the weekend, in what the sheriff described as a "clearly dumb and avoidable accident."

Brevard County Sheriff's Office deputy Austin Walsh was killed Saturday morning in Palm Bay by his roommate Andrew Lawson, Sheriff Wayne Ivey said in a Sunday news conference.

The two were taking a break from playing online games with friends and were standing and talking together when Lawson, who believed he had unloaded his gun, "jokingly" pointed the weapon at Walsh and pulled the trigger, Ivey said, citing the probe by the Florida Department of Law Enforcement and the Palm Bay Police Department.
I normally don't comment on the Genius Award as the award says it all. However in this instance, I feel quite bad for the family of the slain officer.
And if someone is a cop, they should know better than to play games with a firearm. No excuses. Period. This is the kind of person we don't need in uniform.
***

On a happier note, here is another Genius Award Winner.

STATE COLLEGE, Pa. (WTAJ)– A man was charged with biting a security officer's finger while he was publicly intoxicated, according to State College police.

It was right before 6 p.m. on Saturday, Nov. 26 when an officer noticed Timothy Rossetti, 21, of Carbondale "staggering" along the 800 block of University Drive, according to the charges filed.

Rossetti tried to get into the driver's side of a pickup truck, but it was locked so he proceeded to walk towards the McQuaide Blakso Attorneys at Law Building and was found inside by police.
***

Snow storm. Guardian angels. Tonight's Feel Good Story of The Day.

DIAMOND LAKE, Ore. — A 31-year-old truck driver is sharing his story of a stranger who helped him get out of a very dangerous situation while traveling on Highway 230 during a snowstorm.

Paul Baker lives in Boise, Idaho, and drives a 530-foot flatbed truck throughout the Pacific Northwest. He said the actions of the man saved his life and allowed him to go home to his family.

"We were there for about three to four hours, around 10 p.m. We see the hero Jared, he came over coming up the hill, he had a pretty beefed up duly Duramax truck and he had a lot of lights on it, he was hauling two snowmobiles he had just come from snowmobiling in the boonies by himself," Baker said.

The stranger who helped Baker and another man who was stuck is named Jared Broadwater.
***

Tonight's ONT has been brought to you by Adaptation.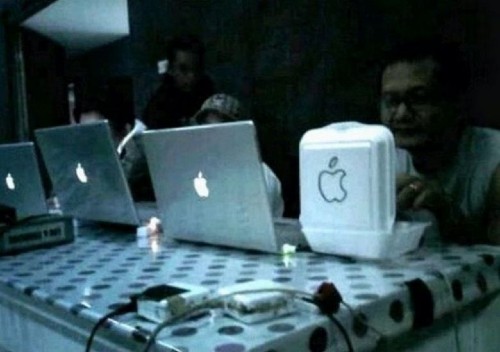 Notice: Posted with permission by the Ace Media Empire & AceCorp, LLC. ONT Tips, loose change, drink tokens and burner phones to petmorons at gmail dot com. Complaints? Certainly not here.


posted by Misanthropic Humanitarian at
09:58 PM
|
Access Comments