« Thread before the Gardening Thread, December 3
|
Main
|
Ace of Spades Pet Thread, December 3 »
December 03, 2022
Saturday Gardening, Puttering and Adventure Thread, Dec. 3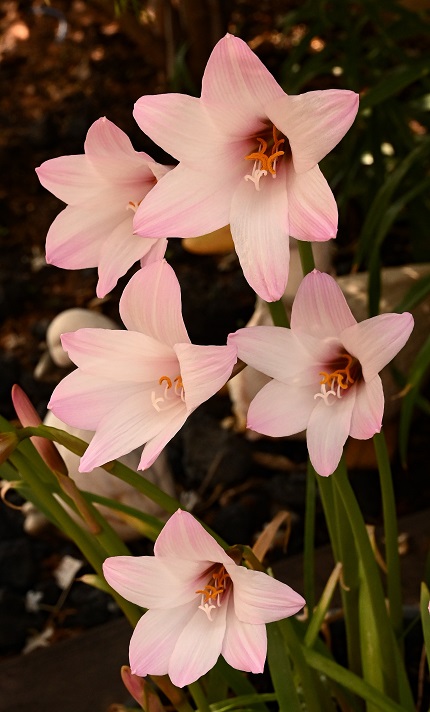 These summer crinums from Neal in Israel have sort of a Christmas look even though they were blooming in the summer in Israel, I think. Anyway, I like them. How about you.
Have anything going on in your yard or garden? Any puttering or adventuring in your plans?
Edible Gardening/Putting Things By
From By-Tor:
Pear butter- what is it, and why should you make some? It is basically apple butter made with pears. Same process, similar spice packet. Make it because it is easy and delicious. I started with a #10 can of diced pears (6lbs), and added two pounds of diced fresh pears, in a crockpot. To that I added a cup of water, 3 cups sugar, juice of a lemon, 1/2 C apple cider vinegar, 2 teaspoons cinnamon, 1/2 teaspoon each ground ginger and allspice, 2 teaspoons fresh grated ginger, and a tablespoon of vanilla. Cook on high for 2-3 hours, then turn down to low and cook for about ten hours, stirring once and hour or so.

This is like apple butter, but with about a third less spices, so milder. And the lemon and ginger give it an exotic flavor.

I pureed this in my new 950watt blender until smooth. I'll do a water bath can; should get about 5 half pint jars.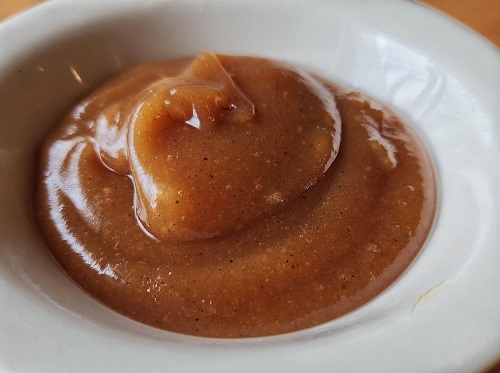 *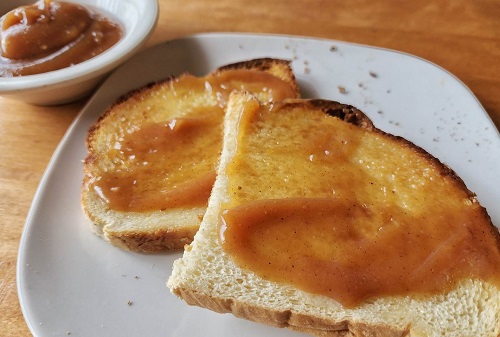 Sounds and looks great!
Ah, Nature
GhostApples - It's an unusual phenomenon where freezing rain coats rotting apples before they fall, then when the apple turns mushy it eventually slips out and leaves the icy shell still hanging on the tree.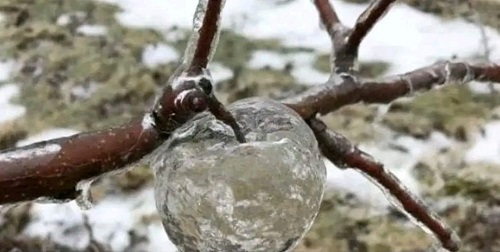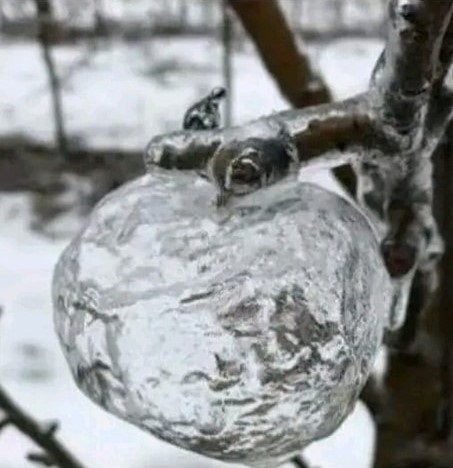 Credit: Andrew Sietsema
Artful Puttering
Art from last month from Dr_No:
Hi, KT . . . looks as if signs of winter are cropping up now in Cordova, TN (a 'burb of Memphis). This tree dropped about 50% of its leaves to create this display over the mulch mound. Usually it drops more, but since the wind carried these ones away not long after the drop, I'm happy I was able to record it while it was in place. As for temps, we're still a bit warmer than 'normal' for this time of year, but that's okay 'cos it means I don't have to jack up the thermostat and be commended for so doing by the local 'utility' company in the form of a bill with a 17% rate hike for 'convenience' and 'service'. I still try to decide which of those is not like the other.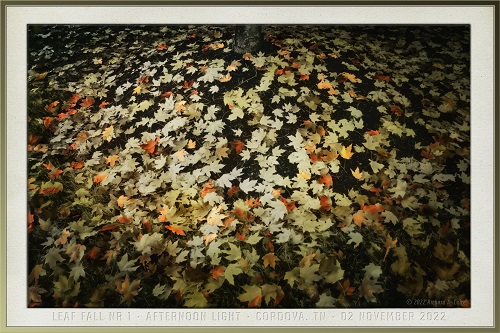 Lovely art and interesting commentary. Thanks!

Home Safety and History
Feeling fireplace-cozy now that it's December? Have you been cutting firewood?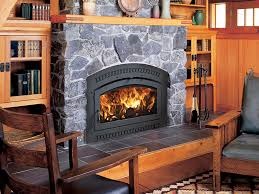 Well, Bird Dog at Maggie's Farm has re-posted a winter warning about chimney fires. Because he had one.
If you use a fireplace regularly, you need a chimney sweep. In the past 20 years, we have had two chimney fires here, and one at the Farm. It's not a joke.
He got a lot of interesting, detailed comments on keeping chimneys clean, cleaning chimneys, and putting out chimney fires. You might want to take a look through them if you use a fireplace.
Bird dog also linked a wonderful, historical piece on a chimney fire that really got out of control, by our friend, Assistant Village Idiot.
It is the remarkable story of what happened when the government in England ended the use of tally sticks.
It's hard to carry around significant amounts of coinage. In large quantities, such as a king rewarding/bribing a duke for assembling an army to fight for him, it might require wagonloads of coins. Worse, before the early 1300s in England, gold coinage was forbidden and everything had to be counted out in silver pennies.

Tally sticks made of willow provided a solution. It relied on one of those systems of splitting something into two pieces that matched only each other, so a promissory note in any amount could be created - one half to the debtor, one to the creditor. No need to lug coins to the exchequer. People quickly figured out that the tally sticks themselves could be exchanged.
It ended rather badly, and with great irony in 1834. Parliament got rid of the system of tally sticks in the 1820s in order to make everyone record their transactions by ledger. Which was fine, except that they decided to burn the old tally sticks to celebrate the change to modernity, and burned them underneath the Houses of Parliament. You may have heard of the Great Fire of 1834 which destroyed those buildings.
Well, you'll have to read the whole thing. Government work.
Gardens of The Horde
This Japanese Maple at the end of our house will drop her leaves soon. Her sister at the other end got flattened by a pine tree about 12 years ago when the tornado came by.

- fd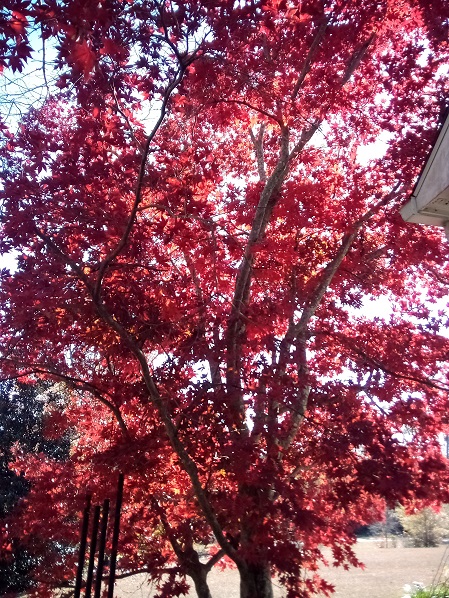 A gorgeous tree. It would be wonderful if her sister were still here.
*
We have already featured some of the photos from Neal in Israel's last batch. Here is what he said about the flower photos when he sent them:
Katy, shalom,

Last week we had the first real rain of the new Jewish/farming year, and so summer is officially over, and fall has officially begun.

Attached are some photos of summer happenings and of end-of-summer harvesting.

A few shots of summer flowers: crinum; hemerocallis, with coral plant flowers in the background
I think these have kind of a Thanksgiving look, even though they bloomed in the summer: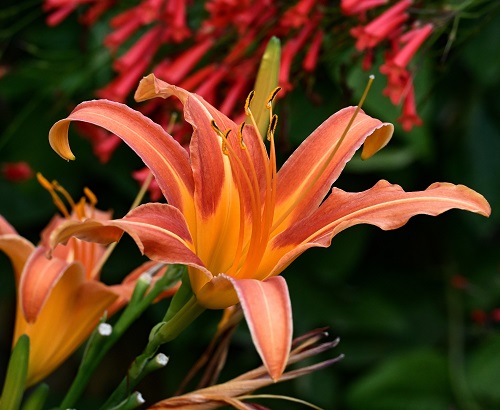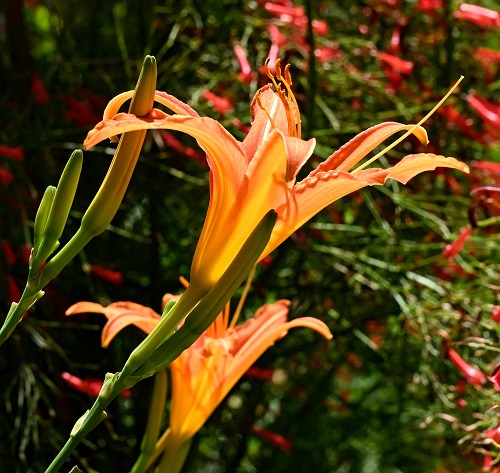 Anything going on in your yard or garden? Decorating? Making plans for next year?

Hope everyone has a nice weekend.

If you would like to send photos, stories, links, etc. for the Saturday Gardening, Puttering and Adventure Thread, the address is:
ktinthegarden at g mail dot com
Remember to include the nic or name by which you wish to be known at AoSHQ, or let us know if you want to remain a lurker.

Week in Review
What has changed since last week's thread? Saturday Gardening, Puttering and Adventure Thread, Nov. 26

Any thoughts or questions?
I closed the comments on this post so you wouldn't get banned for commenting on a week-old post, but don't try it anyway.


posted by K.T. at
11:21 AM
|
Access Comments