« Madam Kinzinger Calls For People To Tone Down Their Rhetoric... Then Threatens Violence Against a Twitter User Named "Catturd" For Posting a Silly Cartoon He Doesn't Like
|
Main
|
Now MSNBC's Morale at "All-Time Low," After Firing of Racist Tiffany Cross-Burner »
November 22, 2022
Luxury Fashion Brand "Balenciaga" Is All-In on P3do Marketing
Why does the Sexual Left continually go to the exact same place?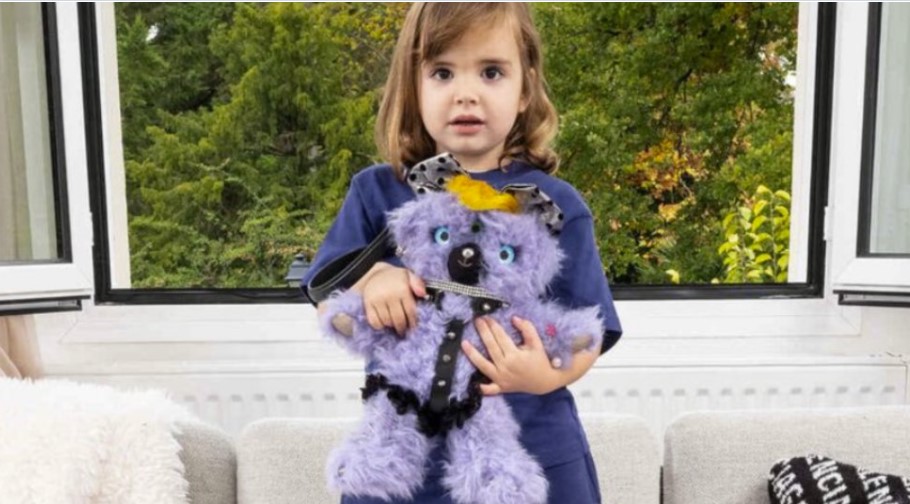 Purple Sneakers @PurpleSneakers3

Replying to @DatCatDer

Balenciaga bringing Pedo Chic to the masses. Very on-brand for 2022.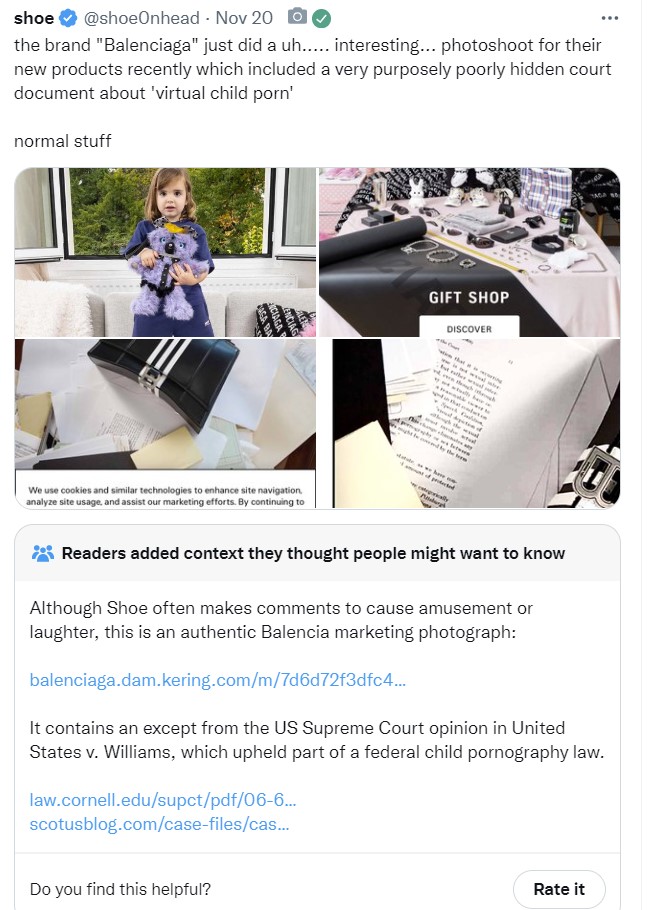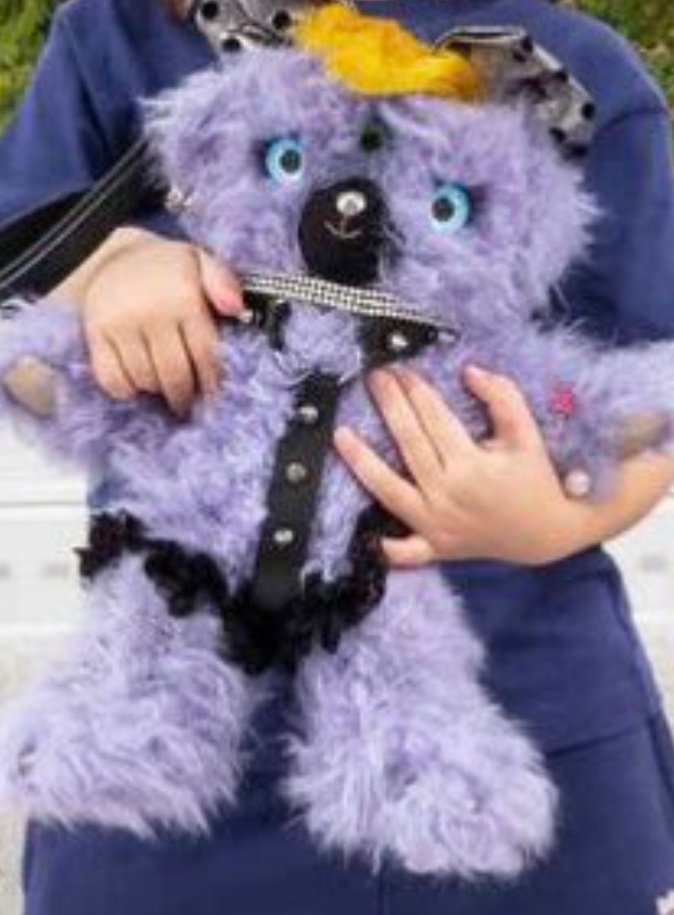 It's not just the teddy bears in bondage gear. (Or the teddy bears with black eyes.)
It's also that the photographer deliberately inserted pages from a Supreme Court case, Ashcroft vs. Free Speech Coalition, in the background. That case is about... child pornography.
Specifically, that case was a victory for child pornography. The case ruled that "virtual child pornography," child porn that did not use actual children as actors, could not be criminalized.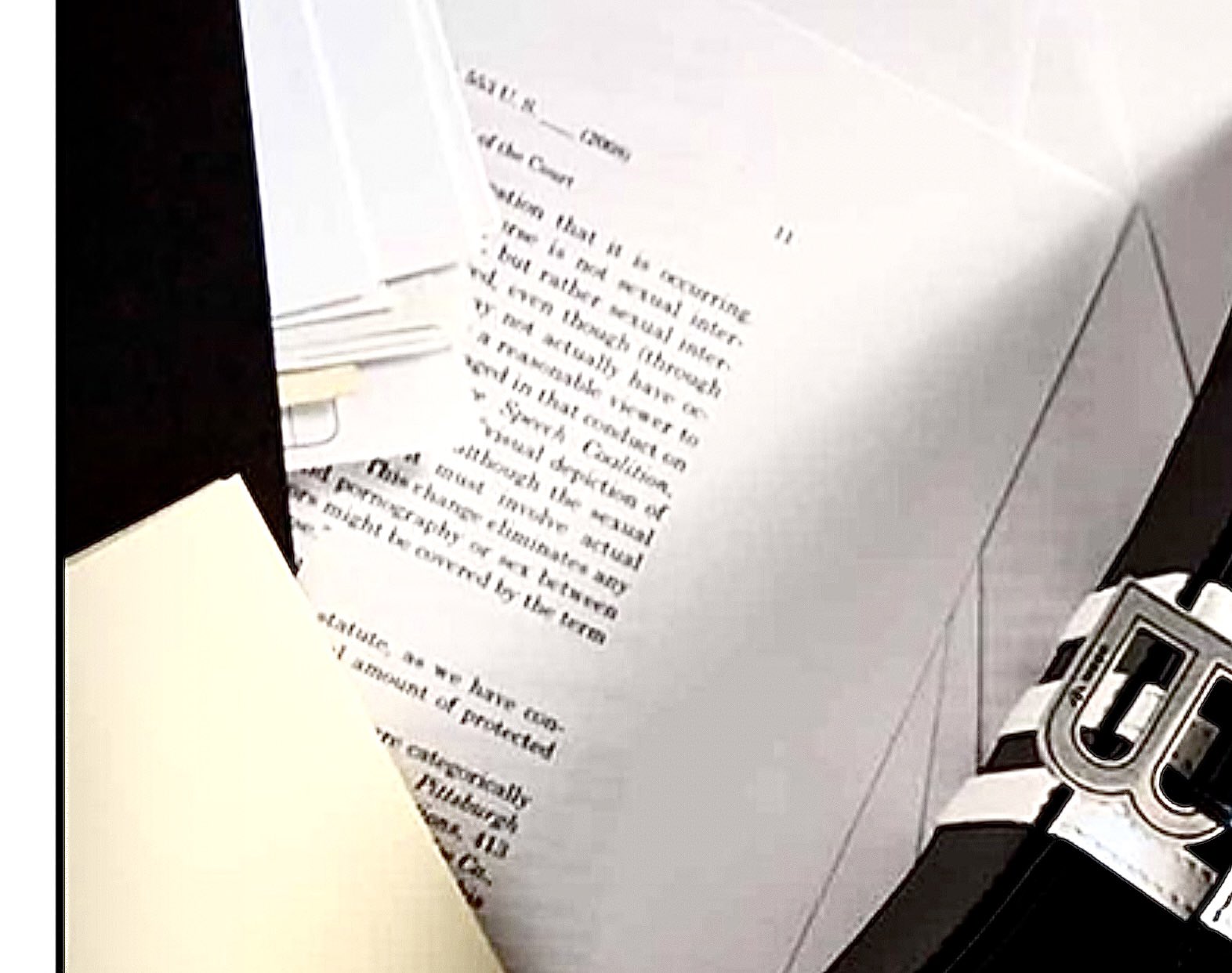 Detail from Balenciaga's "fashion" shoot, featuring child models
fondling teddy bears dressed in S&M fetish gear

Note that "virtual" pron (made using computer models, rather than actual children) was banned on the theory that 1, it could encourage/promote actual predation on children, or 2, could be used to seduce children into actual p3dophilia.
The court ruled these theories were not strong enough premises for the banning of speech.
And now Balenciaga uses photos to create "art" which can promote/encourage actual predation on children, and can be used to seduce children into actual p3dophilia.
Big win. I can see why Balenciaga wants to celebrate this case.
The Daily Caller reports they've pulled down their Instagram posts.
One photo displays a Balenciaga purse on a crowded desk with a legal document peeking out from a pile of papers. The document references Ashcroft v. Free Speech Coalition, a Supreme Court case involving child pornography.

The photos drew fierce criticism on social media, with users writing "get away from the children. Stop normalizing pedos" and "This is child exploitation."

All of the brand's Instagram posts from before the firestorm over their recent ads have been deleted; the brand currently has nine posts, all uploaded Monday.

Balenciaga did not respond to the Daily Caller News Foundation's request for comment.
Balenciaga knew what it was getting with this particular photographer. He has certain interests.
All of the photos were taken by National Geographic photographer Gabriele Galimberti, whose Instagram features more pictures of kids he has taken as part of his "Toy Stories" project -- a portfolio featuring photos of children from around the world and their favorite toys.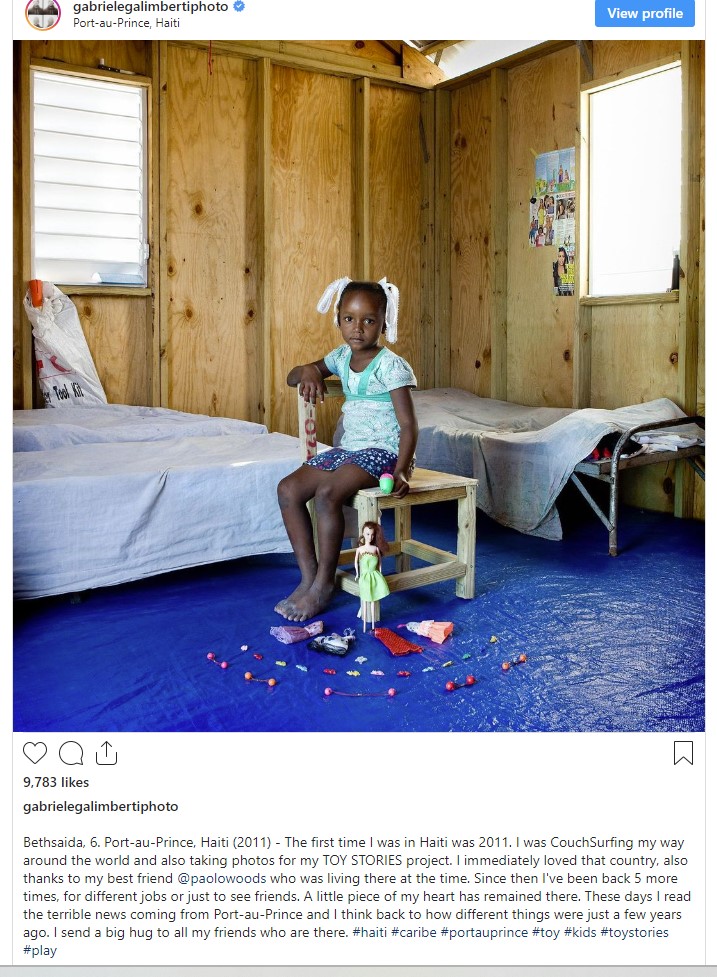 That's a creepy picture, too, dude, and you staged it and composed it so you knew the picture you were setting up. You posed the girl to appear isolated and vulnerable, small in the middle of a room photographed to look as large as possible in relation to the small child, and you instructed her to look unhappy and tense. You fully understood the emotional valence you were giving it. It looks like a kidnapping proof of life picture, dude. But you knew that. You call it "TOY STORIES;" I call it "STRANGER DANGER: A CASE HISTORY."
Update: From Elric Blade:
This from the linked article: "On Twitter, where Balenciaga has just recently deleted its account in apparent protest of Elon Musk's takeover . . . ."
Another Musk win. Did they delete their account in protest, or because Musk began cracking down on child pr0n hashtags? He just banned the three hastags most commonly used to signal/sell/trade CP material; wonder why the old regime couldn't manage that trick.
The left continues screaming that if you dare notice their obsessive compulsion to sexualize children, it's "stochastic terrorism" and you're trying to hurt them.

Hey -- Remember "Punch a Nazi"? Remember "milkshaking"? Remember antifa? Remember BLM?
Was that stochastic terrorism or nah?

posted by Ace at
01:14 PM
|
Access Comments