« Mommyblogger: I Just Can't Wait For the Next Lockdown, So I Can Sleep In Late and Start Day-Drinking By 4 PM (Or Whenever!) Without Anyone Judging Me as a Parent!
|
Main
|
Bar Car Cafe »
November 18, 2022
Quick Hits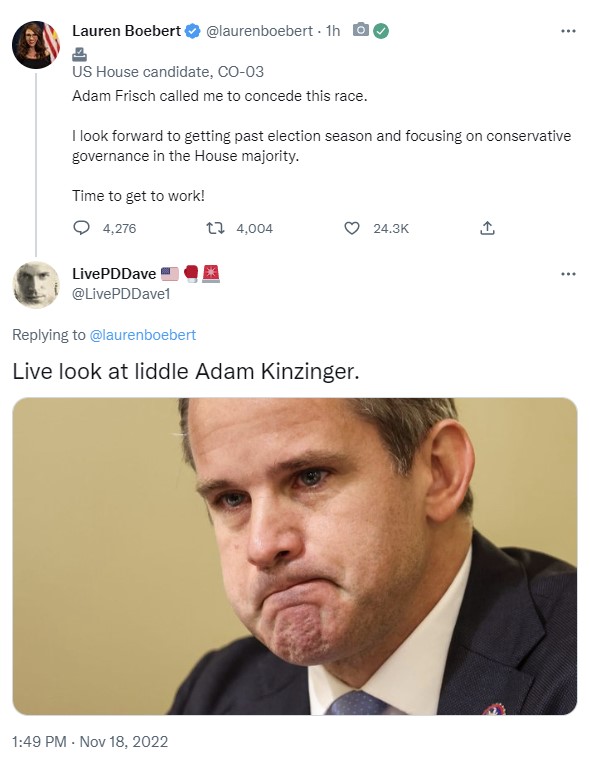 Oh, Scooter.
Note the second tweet here -- the last tweet the Babylon Bee posted before it was banned. (Actually, locked out of their own account, forbidden to access it.)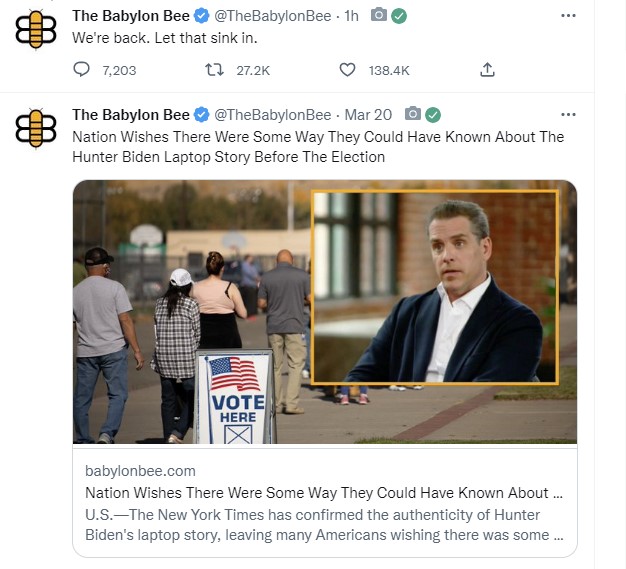 Fitting -- that's how they control the narrative, that's how they #rig elections on the information side. The government and leftwing corporations just collude to ban all speakers and all reports that can hurt them. They impose an Artificial Reality Field on the country.
Oso commented, "Trump told Musk he's staying on Truth Social. Musk offered him his Twitter back." Yeah that's what I figured. Trump has investors in Truth Social and he's the company's biggest asset. I imagine he is contractually obligated to only use Truth Social himself.
Speaking of Artificial Reality Fields: US "News" and World "Report."
Thanksgiving prices will be at their highest in history this Thursday.
Big Turkey, along with Squash Conglomerates, are conspiring to drive up the prices to make Biden look bad.
Let the sticker shock begin: The upcoming U.S. Thanksgiving holiday, a time when families and friends typically celebrate with groaning sideboards, a stuffed turkey, and a more-is-better-than-less attitude, is going to cost roughly 20% more than last year, according to estimates compiled by the American Farm Bureau Federation in an annual survey of grocery prices.

Blame it on the weather, Russia's invasion of Ukraine or corporations' drive to maximize profits, all of which have had a hand in rising food prices, but this year's jump is the largest since the Farm Bureau's first Thanksgiving dinner cost survey in 1986.
This is US News and World Report. "Blame it on the weather."
Is there anyone else who might be blamed? Perhaps a president and political party which has shoveled trillions of fake dollars into the economy?
Coupled with last year's 14% increase, which was the second-largest, the price of a "classic" meal of turkey, stuffing, green peas, sweet potatoes, cranberries, rolls and pumpkin pie for 10 people has risen more than a third since 2020, at the outset of the worst U.S. inflation surge in 40 years, from $46.90 to $64.05.

"That kind of increase we recognize is a burden on some families, no question about that," said Roger Cryan, the Farm Bureau's chief economist, though he noted that discounting as the holiday approaches may allow consumers to lower the bill.

U.S. consumer prices rose 7.7% on an annual basis in October and had been increasing by as much as 9.1% earlier this year, triggering a Federal Reserve effort to tame price pressures with aggressive interest rate increases.
US News pushes the Biden narrative that the price increases are due to Greedy Supermarkets:
Grocery store margins also rose during the COVID-19 pandemic. Net profit after taxes hit 3% in 2020 and 2.9% in 2021, compared with an average of around 1.2% from 2015 through 2019, according to data from the Food Industry Association. Those were the highest margins the association has seen in reports dating back to 1984.

Andy Harig, a vice president at the association, said high demand for food at home early in the pandemic, when restaurants were closed or in-person dining was considered risky, gave food retailers leverage to boost profits. He said consumers also bought more higher-margin products like seafood during the crisis, while changes in shopping - including the rise in food delivery - let stores trim labor costs.

But he also said the net profit figure is expected to fall back to the long-run industry average of between 1% and 2%.

People absolutely hate the garbage-tier propaganda media and the media has earned every red drop of that hatred.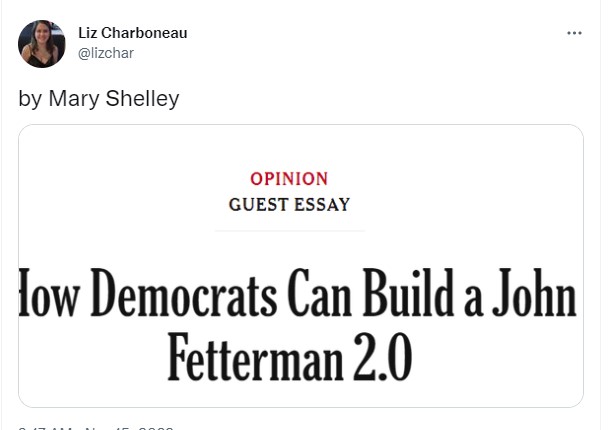 Michelle Obama, one of 100 most privileged people on the planet earth and one of the most privileged 10,000 people to have ever lived in human history, is desperate to claim the mantle of oppression, and oh boy, has she got an example of horrible oppression from her own Lived Experience: She was worried that the American people would not like it if she wore braids in the White House, because braids are associated with blacks.
And children, I think would be the main problem; she doesn't dress her age, and the braids would be part of that.
But she is oppressed because she fantasizes about hypothetical alternate-world history in which she wore braids and America was very upset about it.
The Washington Post reported Thursday that as First Lady, Michelle Obama "considered wearing her hair in braids," but "then she thought of the American people." Back in 2009, it was impossible to avoid media gushing about the First Black President, who was the recipient of breathless adulation and even the Nobel Peace Prize before he actually did anything at all. But apparently, Michelle Obama thought that the American people had somehow failed to notice that the First Couple was black, and she opted not to upset the poor yahoos by appearing to be what she actually was.

The American people, Mrs. Obama said, "were 'just getting adjusted' to having a Black president in the Oval Office and a Black family in the White House, so she decided to keep her hair straight." This was not her actual preference; it was a concession to the limitations of the benighted Americans over whom Barack was ruling: "It would have been easier to keep her hair in braids, Obama said, but 'nope, they're not ready for it,' she added, recalling her thinking at the time."
She wants the American people to be prepared for her revelations: first about her race, then, sometime later, about her actual sex....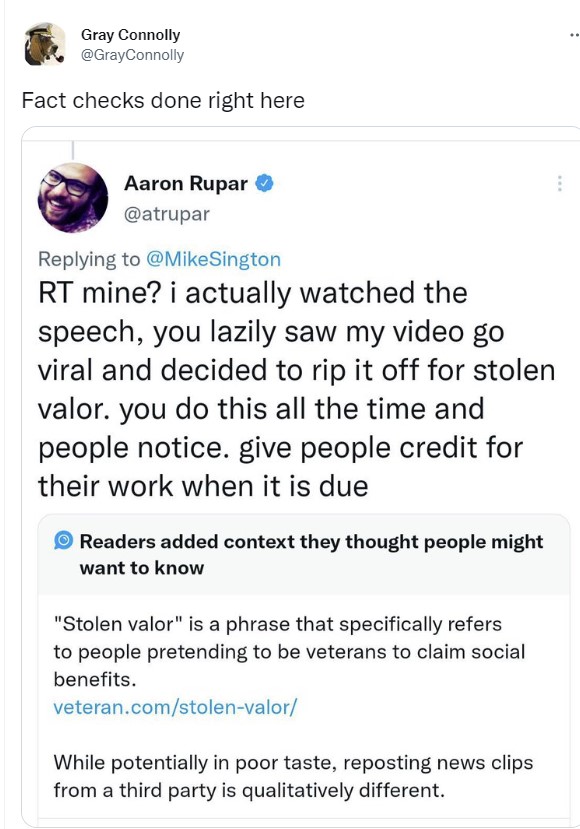 Is this Sam Bankman-Fried FTX disaster in danger of hurting the Democrats, given that he was their second biggest donor, after the pro-crime-and-carnage George Soros?
Propaganda Media (TM) to the rescue with a Narrative Rewrite -- SBF's Preemie Polycule Primary Squeeze is actually the Sweetheart of the Alt-Right!!!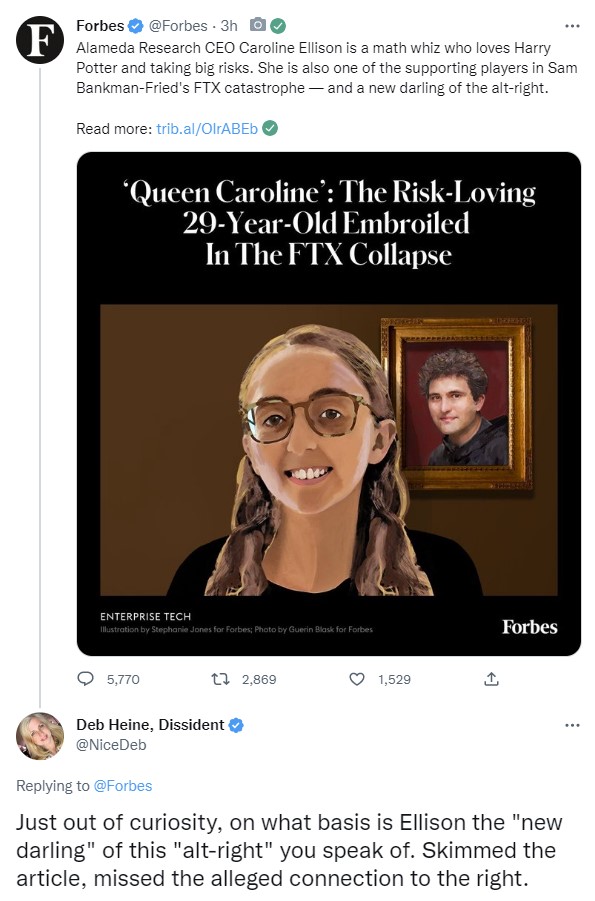 Oh, I see it now. She's hotter'n a half-fucked fox in a forest fire.
Watch: The media will now add me to the alleged legions of "alt-right" stans of this Queen of Heart-Coin.
Toyama Koichi's ride: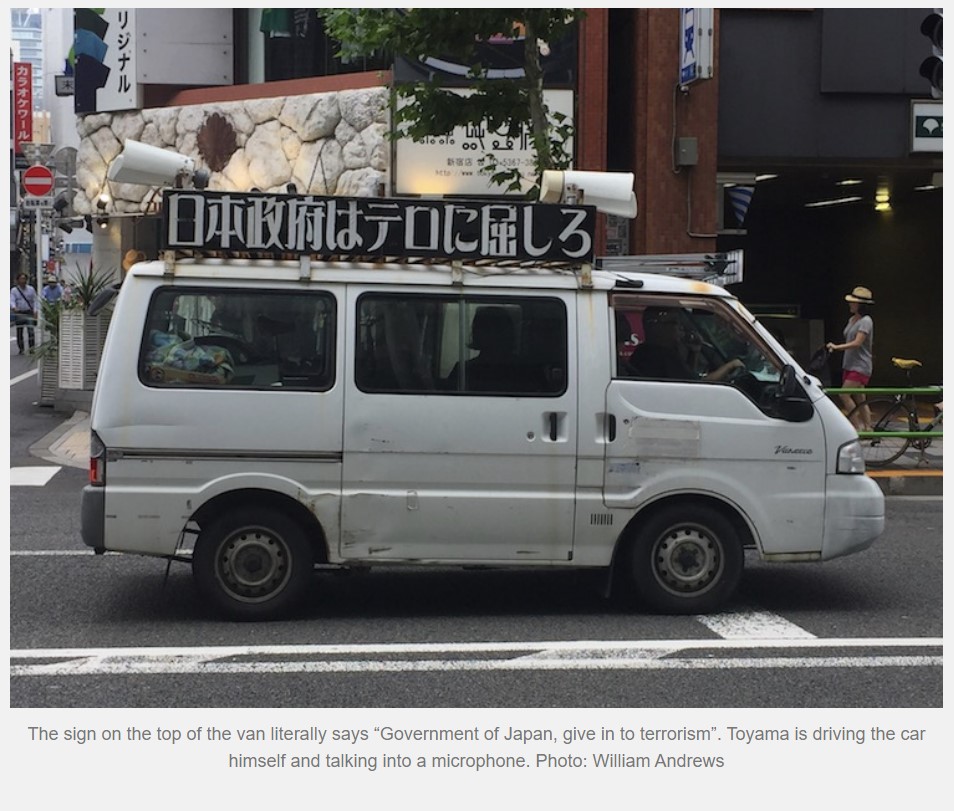 Gentlemen: I despise each and every one of you. Vote Toyama Koichi.

This video is hard to watch. That's a soft warning.
Content warning for partial nudity and almost too much feminine grace and class: This is probably someone's idea of pRon but I don't know what you'd call it.

posted by Ace at
06:10 PM
|
Access Comments